Birth name

David Callcott




Name

Dave Gahan




Labels

Mute




Years active

1980–present







Born

9 May 1962 (age 53) (

1962-05-09

)


Origin

North Weald, Essex, England




Genres

Alternative dance, synthpop, new wave, industrial rock, alternative rock




Instruments

Vocals, harmonica, guitar, keyboards, sampler, piano, glockenspiel, percussion




Role

Singer-songwriter · davegahan.com




Spouse

Jennifer Sklias (m. 1999), Teresa Conroy (m. 1992–1996), Joanne Fox (m. 1985–1991)




Children

Jack Gahan, Stella Gahan, James Nicholas Rogers-Gahan




Albums

Angels & Ghosts, Hourglass, Paper Monsters, Hourglass: Remixes, Violator




Music group

Depeche Mode (Since 1980)



Dave gahan soulsavers all of this and nothing the theatre at ace hotel los angeles ca live
David "Dave" Gahan (; born David Callcott; 9 May 1962) is an English singer-songwriter, best known as the baritone lead singer of the electronic band Depeche Mode since their debut in 1980. He is also an accomplished solo artist, releasing albums in 2003 (Paper Monsters) and 2007 (Hourglass).
Contents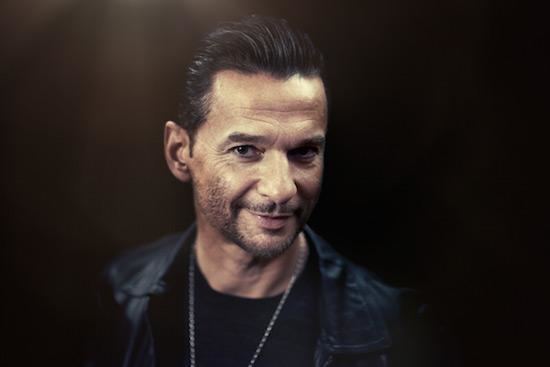 Though his bandmate Martin Gore continues to be the main Depeche Mode songwriter, Gahan has also contributed a number of songs to the band's most recent albums; Playing the Angel (2005), Sounds of the Universe (2009), Delta Machine (2013), and Spirit (2017). Three of these songs were released as singles, including "Suffer Well" in 2005, "Hole to Feed" in 2009, and "Should Be Higher" in 2013. In 2012 and 2015, he also contributed lyrics and sang lead vocals on the Soulsavers albums The Light the Dead See and Angels & Ghosts. Q magazine ranked Gahan no. 73 on the list of the "100 Greatest Singers" and no. 27 on "The 100 Greatest Frontmen".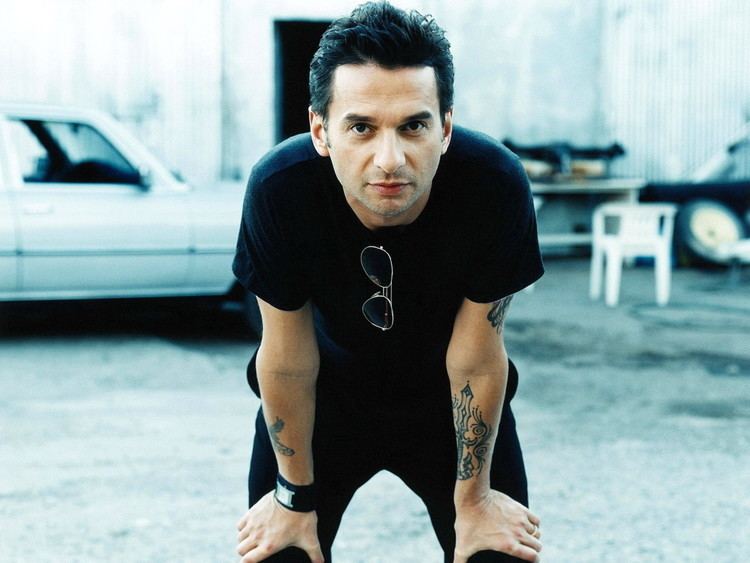 Mr dave gahan speaks russian
Childhood and early years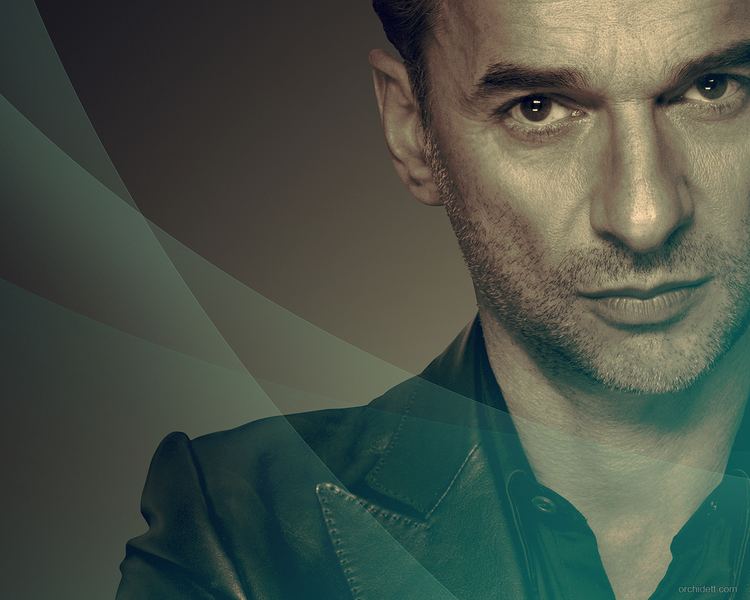 Gahan was born as David Callcott on 9 May 1962 into a working-class family, to parents Len Callcott (a bus driver) of Malaysian descent and his wife Sylvia (a conductress or "clippy" on London buses), Dave was only six months old when his father left the family. Sylvia and Len divorced two years later and his mother moved Dave and sister Sue (born 1960) to Basildon, Essex, after Sylvia met and married her second husband Jack Gahan (an administrator with Shell Oil). The Gahan family continued to grow with the birth of two more half-brothers Peter (born 1966) and Phil (born 1968). Dave and Sue were raised under the impression that their mother's second husband, Jack, was their natural father.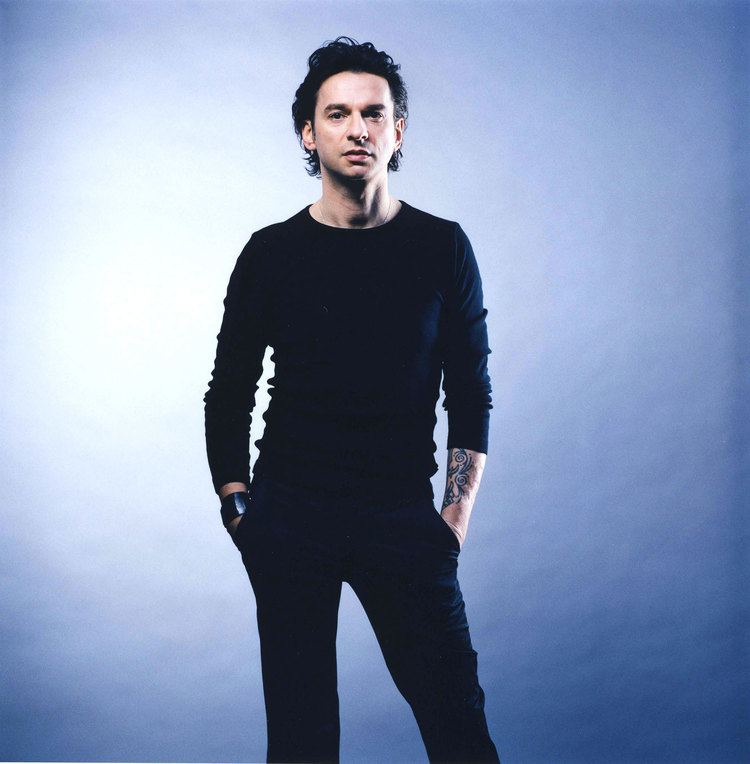 In 1972, when Gahan was 10 years old, his stepfather died. Gahan recalled how he "came home one day and found this bloke [his biological father] at home". Of the incident, he has said: "I'll never forget that day. When I came home from school, there was this stranger in my mum's house. My mother introduced him to me as my real dad. I remember I said, that was impossible because my father was dead. How was I supposed to know who that man was? From that day on, Len often visited the house, until one year later he disappeared again. Forever this time. Since then he had no contact with us. By growing older, I thought about him more and more. The only thing my mother would say, was that he moved out to Jersey to open a hotel." "Mum had kept it back from me 'til there was a need to tell me about my birth father, it's a different generation and you can understand I guess she thought she was doing the right thing."
While attending Barstable School on Timberlog Close in Basildon, Gahan started bunking off school, got into trouble with the police, was suspended from school and ended up in juvenile court three times for offences ranging from joyriding and graffiti to criminal damage and theft. He enjoyed the thrill of stealing cars, driving them around, and setting them alight. Gahan tells of the time: "I was pretty wild. I loved the excitement of nicking a motor, screeching off and being chased by the police. Hiding behind the wall with your heart beating gives you a real kick – 'will they get you?'". In his final year at school, he applied for a job as an apprentice fitter with North Thames Gas. He was told by his probation officer to be honest with the interviewer, and as a result, he admitted his criminal record but claimed he was a "reformed character." As a result, he did not get the job which, he claimed, led to him trashing his probation officer's office. His punishment was weekend custody at a sub-Borstal attendance centre in Romford for one year. Gahan recalls: "You had to work. I remember doing boxing, stuff like that. You had to have your hair cut. It was every weekend, so you were deprived of your weekend and it seemed like forever. I was told very clearly that my next thing was detention centre. To be honest, music saved me."
Within six months of leaving Barstable School in July 1978, Gahan found and lost something on the order of twenty jobs, from selling soft drinks, working in a greengrocers in Basildon Bus Station, working as a cashier in Sainsbury's petrol station in Savacentre, to working on a construction site. Eventually, he earned a place at Southend Technical College, which he enjoyed immensely. After two years, he gained the British Display Society Award, which allowed him to get jobs doing displays in shop windows and shopping centres.
Career in Depeche Mode (1980–present)
In March 1980, Martin Gore, Andy Fletcher and Vince Clarke formed the band Composition of Sound, with Clarke on vocals and guitar, Gore on keyboards and Fletcher on bass. Clarke and Fletcher soon switched to synthesizers. The same year, Gahan joined the band after Clarke heard him perform David Bowie's "Heroes." The band was soon renamed Depeche Mode, a name suggested by Gahan after he had come across a fashion magazine called Dépêche-mode.
A new wave/synthpop pioneer of the early 1980s, Depeche Mode have explored new musical directions for over 30 years, and their sound has remained diverse since their inception. They have released 14 studio albums, four greatest hits compilations and two remix albums. The band has achieved global sales in excess of 100 million records.
In a 2003 interview, Gahan shared that "During the making of Exciter, sometimes I felt a bit frustrated that there was a lack of experimentation." This led him, in 2004, to tell his bandmates that he wanted to write half of the songs on their next album, and there was "no way" he could be involved in the band without contributing. Eventually there was a compromise, and three of Gahan's songs appeared on 2005's Playing the Angel: "Suffer Well" (nominated for a Grammy award), "I Want It All" and "Nothing's Impossible." "Suffer Well" was released as a single in 2006, reaching No. 12 in the UK.
Three more Gahan-penned songs, co-written with Christian Eigner and Andrew Phillpott, appeared on the band's twelfth album, Sounds of the Universe, released on 20 April 2009. The songs are "Hole to Feed", "Come Back" and "Miles Away / The Truth Is". Gahan also wrote the lyrics to the B-side "Oh Well" although the music was done by Martin Gore. It is their first writing collaboration. "Hole to Feed" was released along with Gore's "Fragile Tension" as a double A-side single in late 2009.
In 2013, with the release of Depeche Mode's thirteenth album Delta Machine, Gahan is credited with writing the songs "Broken", "Secret to the End", the single "Should Be Higher" and two B-sides, "Happens All the Time" and "All That's Mine"; the co-writer for these is Kurt Uenala. Gahan also wrote a song with Martin Gore, called "Long Time Lie".
On their 2017 album Spirit, Gahan is credited as a co-writer of the songs "Cover Me", "Poison Heart", and "No More (This Is the Last Time)".
Solo albums (2003–present)
In 1997, Gahan contributed to the tribute album Dream Home Heartaches: Remaking/Remodeling Roxy Music with the song "A Song For Europe". In 2003, he released his first solo album, Paper Monsters (which he co-wrote with guitarist and friend Knox Chandler), followed by the Paper Monsters Tour (including a performance at 2003's Glastonbury Festival), singing both his new solo tracks and Depeche Mode fan favourites. His touring band included Knox Chandler on guitar, Martyn LeNoble (Porno for Pyros, Jane's Addiction, The Cult) on bass, Vincent Jones (Sarah McLachlan, The Grapes of Wrath) on keyboards, and Victor Indrizzo (Beck, Macy Gray) on drums.
The album was a moderate success. The first single "Dirty Sticky Floors" hit the Top 20 in the UK Singles Chart. The album became a Top 10 hit on the European album chart and a Top 40 hit in the UK Albums Chart. This success was backed by a world tour and a live DVD titled Live Monsters which was released in 2004. A year later, he also appeared as model and spokesperson of the Swedish mid-range fashion retailer J. Lindeberg and its S/S 2006 menswear line. The ads featured both him and seemingly random quotes like "What would happen if we all told the truth", "You can tell he's lying because his lips are moving", etc. These ads appeared prominently in international fashion press. He did a collaboration in 2003 with Junkie XL and handled the vocals for a song called "Reload" for this Dutch DJ's album Radio JXL: A Broadcast from the Computer Hell Cabin.
In 2007, Gahan announced he was working on a new album via a video greeting for Depeche Mode's official website recorded at the 2007 MusiCares Charity event on 11 May. The album, titled Hourglass, was accompanied working by Andrew Phillpott and Christian Eigner. According to Gahan, they were to be producing it together. The material was recorded at Gahan's 11th Floor Studios in New York City. The material was mixed in July by Tony Hoffer, best known for his work with Beck, The Kooks and Air. According to Gahan, Hourglass is more electronic-sounding than Paper Monsters. The album made the UK Top 50, the French Top 20 and narrowly missed going to No. 1 in Germany.
The first single to be pulled from Dave Gahan's second solo record Hourglass was "Kingdom". The single came in the following versions: a download-Single, a CD single, a Maxi-CD single and 12" vinyl besides a 7" picture vinyl. According to the second press release for the second album, the release day for the single "Kingdom" was 8 October, but a download was available way before on 27 August. Side-Line Magazine also reported that a first preview for the song had been leaked online. The second studio clip on Dave Gahan Dot Com had "Kingdom" playing throughout. The single also spent a week at No. 1 on the US Dance Chart. On 17 December 2007, iTunes released the iTunes exclusive live EP Live from SoHo holding the seven tracks played during an instore set at New York's Soho Apple store on 23 October.
The second single from the Hourglass album was the double A side "Saw Something/Deeper and deeper", released on 14 January 2008. The accompanying video was artistically shot in the Chelsea Hotel, New York, notorious for the death of Sid Vicious' partner, Nancy Spungen. In July 2007, Side-Line magazine revealed that Gahan had been working with Thomas Anselmi on a project called Mirror, which was produced by Vincent Jones. Along with Jones, who played with Gahan's touring band and mixed the live DVD Live Monsters, Mirror featured another Gahan collaborator, Knox Chandler (Siouxsie & the Banshees, the Psychedelic Furs), as well as piano by Bowie favourite Mike Garson, and a monologue by Warhol superstar Joe Dallesandro. Gahan sang vocals on the track "Nostalgia". The song was released in October 2008, and the album released via download at the start of 2009. He also appeared in the accompanying video for the song.
Gahan also contributed vocals to a track called "Visitors", after walking in while producer and ex-Clor guitarist Luke Smith was working on the song in his New York studio. The song was released under the artist name of frYars.
Gahan is the lead singer and lyricist on Soulsavers' fourth studio album The Light the Dead See. The album was released on 21 May 2012.
Gahan sings and plays harmonica on "Low Guns", the first single from the 2014 album The Morning After by English band SixToes. The single was released on 18 November 2013. The SixToes remix of "Jezebel" was released on the special edition of Sounds of the Universe in 2009. Members of SixToes also collaborated with Soulsavers, on the album The Light the Dead See.
Gahan is once again the lead singer and lyricist on Soulsavers' fifth studio album Angels & Ghosts which was released in 2015.
Personal life
Gahan has lived in New York City since 1997. He lives with his third wife, Jennifer Sklias, their daughter, and Jennifer's son from a previous relationship, whom Gahan officially adopted in 2010. Gahan is a convert to the Greek Orthodox Church.
Gahan also has one biological son named Jack, from his first marriage to Joanne Fox. Gahan's marriage to his second wife, Teresa Conroy, a former Depeche Mode publicist, lasted four years.
Health
Gahan is a recovering heroin addict. He has survived four brushes with death, living up to the nickname "The Cat", which paramedics gave him during his roughest years in Los Angeles.
In October 1993, Gahan suffered a minor drug induced heart attack during a performance in New Orleans, leaving his bandmates to improvise an encore without him.
The second brush came when he attempted suicide by slashing his wrists in August 1995: "It was definitely a suicide attempt," said Gahan, "but it was also a cry for help. I made sure there were people who might find me".
On 28 May 1996, Gahan overdosed on a speedball at the Sunset Marquis Hotel in Los Angeles, which resulted in his heart stopping for two minutes until he was revived by paramedics. He said of the experience, "All I saw and all I felt at first was complete darkness. I've never been in a space that was blacker, and I remember feeling that whatever it was I was doing, it was really wrong."
On 12 May 2009, shortly before the band were due onstage in Athens, Greece, for a concert on Depeche Mode's Tour of the Universe, Gahan fell ill in his dressing room. He was rushed to hospital where it was initially suspected he was suffering from a bout of gastroenteritis. An ultrasound revealed a malignant tumor in his bladder, which was removed with surgery. This resulted in several postponed shows, and Gahan underwent cancer treatments during the remaining three months of the tour.
Gahan later suffered a torn calf muscle while performing in Bilbao, Spain, on 9 July 2009, resulting in two further cancellations. After a two-week break, he and Depeche Mode returned to the tour for their North American leg. While performing in Seattle on 10 August 2009, Gahan again suffered injury, this time straining his vocal cords. Doctors ordered Gahan on complete vocal rest, resulting in two more cancelled shows.
Discography
Solo
Paper Monsters (2003)
Hourglass (2007)
Soulsavers
The Light the Dead See (2012)
Angels & Ghosts (2015)
References
Dave Gahan Wikipedia
(Text) CC BY-SA