Duration




Country

United States




Director

Sidney Poitier


Language

English







Writer

Timothy March

,

Richard Wesle




Release date

February 15, 1985 (1985-02-15)



Furious 7 official trailer 2 2015 vin diesel paul walker movie hd
Fast Forward is a 1985 dance film directed by Sidney Poitier. In the film, a dance troupe from Ohio comes to New York to compete in a national talent competition. The Bollywood film Dance Dance was inspired by this film.
Contents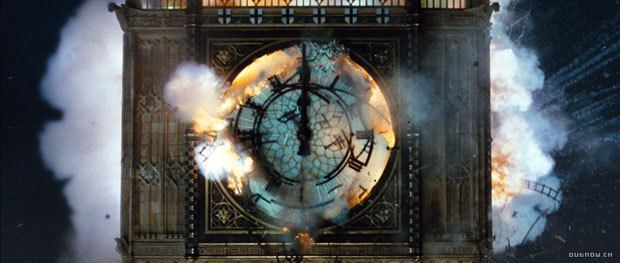 Plot synopsis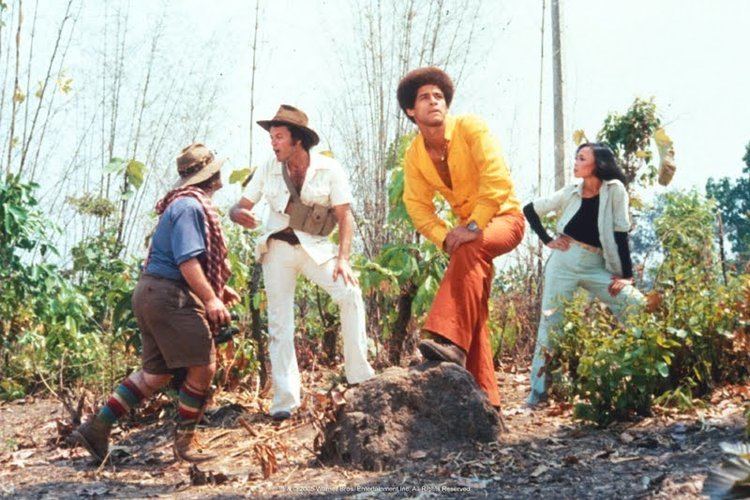 The story revolves around "The Adventurous Eight," a group of teenagers from Sandusky, Ohio who crave stardom so badly that they spend their spare time rehearsing their home-made songs and dance routines in a locked up old building every day after school.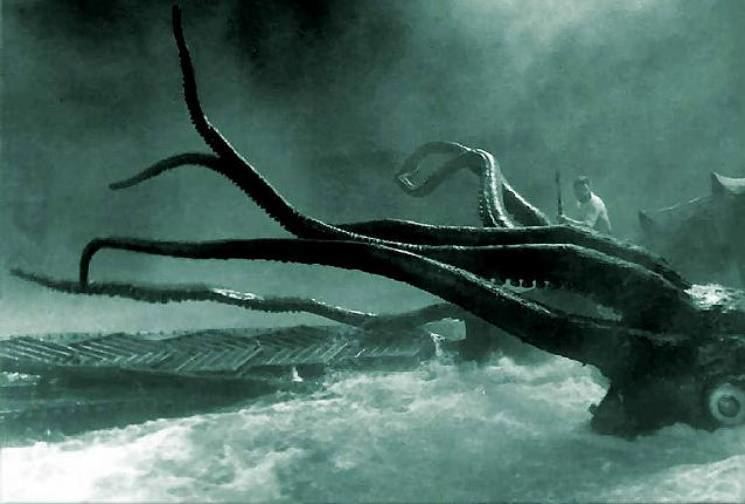 A reluctant promise of an audition from a big-shot dance executive leads the kids to New York, but on arrival at the company headquarters they are greeted by some unexpected news that the executive who had promised them an audition had died. Having traveled so far, the Adventurous Eight refuse to be rejected, and the two male members of the group, Matt (John Scott Clough) and Michael (Don Franklin), beg the new company owner to give them a shot. He eventually gives in, telling them to audition in two weeks time. However, none of the teens had banked on staying for that long, and they did not have enough money to keep themselves there.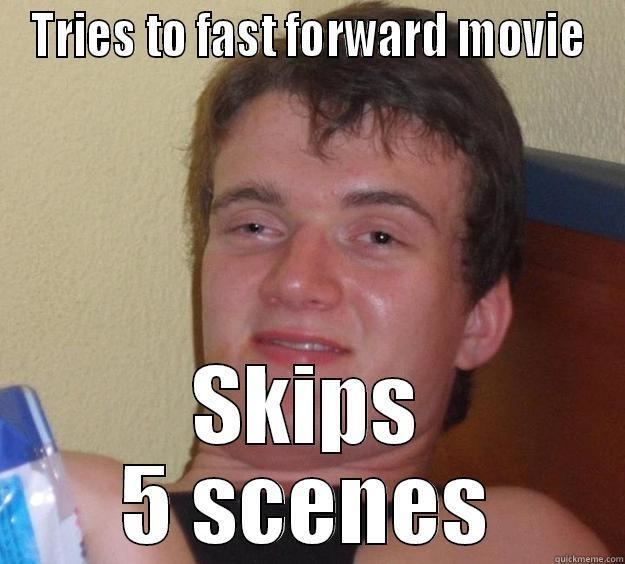 The kids come to the decision that the only way of making it is to stay and show the world what they're made of. So they rent a rather squalid apartment, spruce it up, and assemble a plan to raise enough money to live on until the day of the big audition. Step one: crashing a swank restaurant to showcase their moves. Miraculously, their routine leads to a standing ovation from the wealthy diners, who proceed to throw their money at the talented gang.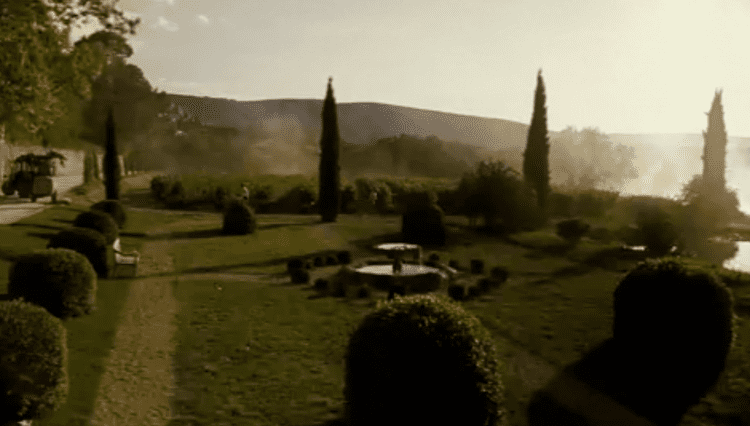 Over the next couple of weeks, the Adventurous Eight continue to raise money by any means possible: passing out business cards; dancing in front of crowds on the streets; you name it. But all work and no play isn't a phrase in the teenagers' dictionary and with the chance to hit the clubs and check out a famous dance hotspot, they can't resist. What they don't realize is that word has gotten out of their talents and a local badass dance crew ain't too happy about their presence. Time for a dance battle, baby! Only, this is one battle the small town country kids are destined to lose.
On a downer after being upstaged by the fresh dancers at 'The Zoo', and well aware that their audition day will soon be arriving, the Adventurous Eight vow to step up their act. And what that calls for is practice, practice, practice. Will they be able to get their own back and not die from embarrassment this time around?
Impressing the club-goers isn't their number one priority, and next in line is their shot at the big time with Sabol Industries. Turning up for their anxiously awaited audition, the kids face another huge knock-back when they are rejected once again, and in spite of the verbal contract between them and the company owner, it turns out to be yet another false promise. Furious that they have been deceived, a persistent Matt and Michael conspire one final plot which is to be their last lifeline on the road to fame. Will they make it to the huge Sabol talent contest? And will all their blood, sweat and tears pay off in the end?
Cast
John Scott Clough - Matt Sherman
Don Franklin - Michael Stafford
Tamara Mark - June Wolsky
Tracy Silver - Meryl Stanton
Cindy McGee - Francine Hackett
Gretchen Palmer - Valerie Thompson
Monique Cintron - Rita Diaz
Debra Varnado - Debbie Hughes
Noel Conlon - Mr. Stanton
Karen Kopins - Susan Granger
Irene Worth - Ida Sabol
Sam McMurray - Clem Franklin
Michael DeLorenzo - Caesar Lopez
Doris Belack - Mrs. Gilroy
David White - Mr. Sabol
Robin Bach - Mark Dalton
Constance Towers - Jessie Granger
Phyllis Ehrlich - Landlady
Bobbie Jordan - Mrs. Stanton
Robert DoQui - Mr. Hughes
Paul Ryan - Staffer
Soundtrack
The soundtrack album was released on Qwest Records following the release of the film. A music video for the modest hit "Do You Want it Right Now" by Siedah Garrett was produced. The song reached #3 on the US Hot Dance Music/Club Play and #63 on the US R&B Charts. Quincy Jones and Tom Bahler acted as executive producers of the album.
Track listing:
"Breakin' Out" - Kip Lennon – 3:06 (M. Vieha/J. Ingram/O.E. Brown/B. Walsh). Produced by Mark Vieha and Brock Walsh.
"Do You Want it Right Now" - Siedah Garrett – 5:36 (C. Burton/N. Straker). Produced by John "Jellybean" Benitez.
"Long as We Believe" - Siedah Garrett and David Swanson – 4:06 (P. Glass/N.M. Walden/W. Afanasieff/T. Bahler/S. Garrett). Produced by Narada Michael Walden.
"Curves" - Siedah Garrett – 5:00 (P. Glass/N.M. Walden). Produced by Narada Michael Walden.
"Taste" - Siedah Garrett and David Swanson – 5:28 (D. Swanson/S. Garrett). Produced by Narada Michael Walden.
"Showdown" - Pulse featuring Adele Bertei – 5:43 (Jellybean/S. Bray/Toni C.). Produced by John "Jellybean" Benitez.
"Survive" - Kip Lennon – 3:40 (T. Bahler/B. Walsh). Produced by Brock Walsh.
"Fast Forward" - Kip Lennon – 4:01 (B. Walsh/T. Bahler/J. Van Tongeren/B. Hull). Produced by Brock Walsh.
References
Fast Forward (film) Wikipedia
(Text) CC BY-SA