Other names

Shreeram Lagoo




Role

Film Actor


Occupation

actor


Spouse

Deepa Lagoo




Years active

1972




Children

Tanveer Lagoo




Name

Shriram Lagoo








Born

November 16, 1927 , Satara district, in Maharashtra.


Parents

Balakrishna Chintaman, Satyabhama Lagoo




Education

B. J. Medical College, Fergusson College, Bhave High School


Movies

Pinjra, Gharaonda, Inkaar, Nagrik, Ek Din Achanak


Similar People

Kader Khan, Amol Palekar, Vijay Tendulkar, Kovelamudi Bapayya, Gulzar


Died

17 December 2019 (aged 92) Pune, Maharashtra, India
Veteran actor dr shriram lagoo talks about his comeback through nagrik marathi movie
Dr. Shreeram Lagoo (16 November 1927 – 17 December 2019) was an Indian film and theatre actor, in Hindi and Marathi and an ENT surgeon. He was born on 16 November 1927 at Satara district of Maharashtra, India. He is known for his character roles in films. He has acted in over 100 Hindi and Marathi films, over 40 Marathi, Hindi and Gujarati plays, and has directed over 20 Marathi plays. He is considered one of the greatest actors of Marathi stage during the second half of twentieth century. He has also been very vocal and active in furthering progressive and rational social causes, for example in 1999, he and social activist G P Pradhan be undertook a fast in support of anti-corruption crusader. Anna Hazare. He won the 1978 Filmfare Best Supporting Actor Award for Hindi film Gharaonda. His autobiography is titled Lamaan (लमाण), which means 'the carrier of goods'.
Contents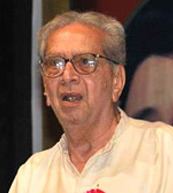 Nana patekar wants shriram lagoo s feedback on his film
Early life
Shreeram Lagoo was born in Satara district, Maharashtra, India to Balakrishna Chintaman Lagoo and Satyabhama Lagoo, the eldest of four children. He attended Bhave High School, Fergusson College (University of Pune) and B.J. Medical College (University of Pune), India and received MBBS & MS degrees - both being medical degrees.
Career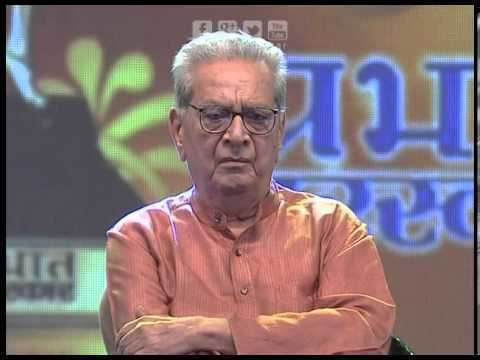 Shreeram Lagoo started acting in plays while attending Medical College. Once bitten by the theatre bug, he continued his dramatic activity through the group "Progressive Dramatic Association" which he started with like-minded senior friends like Bhalba Kelkar. Meanwhile he trained as an ENT surgeon in Mumbai in the early fifties and practised in Pune for six years before going to Canada and England for additional training.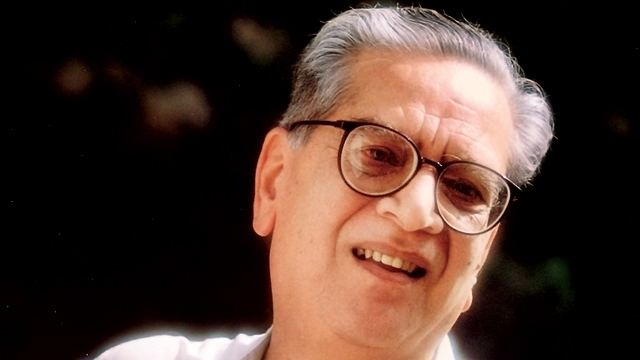 He practised medicine and surgery in Pune, India and Tabora, Tanzania in the sixties but his theatre activity through Progressive Dramatic Association in Pune and "Rangaayan" in Mumbai continued when he was in India. Finally, in 1969 he became a full-time actor on Marathi stage, debuting in the play "Ithe Oshalala Mrityu" written by Vasant Kanetkar.
He was the first protagonist of the famous Marathi play Natasamrat written by Kusumagraj (Vishnu Vaman Shirwadkar) and is best remembered for that role. He has a legend status in Marathi cinema, where he has done many memorable movies which include successful movies like Sinhasan, Pinjra and Mukta.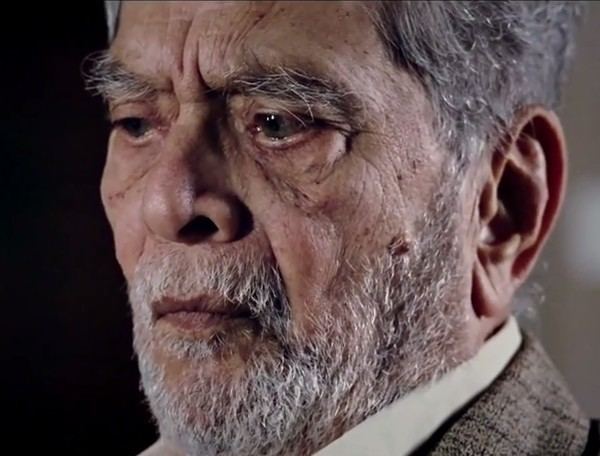 His wife, Deepa Lagoo is also a noted theatre, television and film actress. He has two sons and a daughter. Dr. Lagoo had also instituted the prestigious Tanveer Sanman, given to the most promising stalwart in theatre industry of India, in the memory of his late son Tanveer Lagoo.
Religious beliefs
Shriram is a known non-religious rationalist. Once after being conferred with an award called Punyabhushan (Pride of Pune) on behalf of the organization called Tridal, he was interviewed by Sudhir Gadgil. When asked about Jabbar Patel's play, wherein Lagoo had to stand before Lord Vitthal, "Did you stand there as a devotee or only as per the demand of the script?" Lagoo replied "I stood there as if I was standing in front of a 'stone' that is known as Panduranga".
He has written an article titled "Time to Retire God" which provoked hot discussions in the print media and other public platforms in India. This article was written as an introduction to a book on Abraham Kovoor. In this article Lagoo logically came to the conclusion that the concept of God is defunct.
He is actively associated with the Anti-superstition movement in Maharashtra. He used to call god as another superstition and his lectures during the ANS programs used to go like this:
"I do not believe in God and I feel it is now time to retire God. Concept of God is a very beautiful product of poet's imagination and was essential during the initial stages of civilization but the time has come when one should face the world with a completely rational attitude. For the past five thousand years, there has been no proof of the existence of God and faith in a phenomenon, which cannot be proved scientifically, is nothing short of superstition. Many inhuman practices, atrocities and wars have taken place in the name of 'God'. It is not only necessary, but also our duty to abolish the concept of God to end these consequences because it is a great injustice committed against humanity.


"Only rational thinking has the capacity which places person above all living beings but when he/she believes in God he/she gives up this ability and blindly accepts what has been told. He/she submits his/her intellect to passive conditioning and then there is no difference between him/her and an animal.


Marathi movies
Sinhasan (1980) with Arun Sarnaik, Datta Bhat, Shrikant Moghe, Nilu Phule, Madhukar Sarpotdar, Rima Lagoo, Satish Dubashi, Raja Mayekar, Arun Joglekar, Nana Patekar, Sushma Tendulkar, Lalan Sarang and others
Samna (film) (1974) with Nilu Phule and others
Pinjra (1973) with Sandhya, Nilu Phule, Ganpat Patil and others
Zaakol (1980) with Tanuja], Urmila Matondkar, Sarla Yeolekar. Directed by Shreeram Lagoo
Khichadi (1987) with Ashok Saraf, Atul Parchure, Ranjana Deshmukh and others
Mukta
Masala (2012)
Shasan (2015)
Marathi plays
Vedyache Ghar Unhat
Jagannathacha Rath
Gidhade
Kachecha Chandra
Himalayachi Sawali
Natsamrat
Surya Pahilela Manus
Aadhe Adhure
Garbo
Atmakatha
kanyadaan
Pappa saanga kunache!
Premachi Goshta?
Khoon pahava karoon
Dubhang
Sundaar Mi Honaar
Kirwant
Mitra
Ithe Oshadhla Mrityu
Awards and recognitions
1978, Filmfare Best Supporting Actor Award for his work in Gharaonda.
1997, Kalidas Samman
2006, Awarded the Master Dinanath Mangeshkar Smruti Pratisthan for his contribution to cinema and theater.
2007, 'Punyabhushan' Puraskar
2010, Sangeet Natak Akademi Fellowship
References
Shriram Lagoo Wikipedia
(Text) CC BY-SA