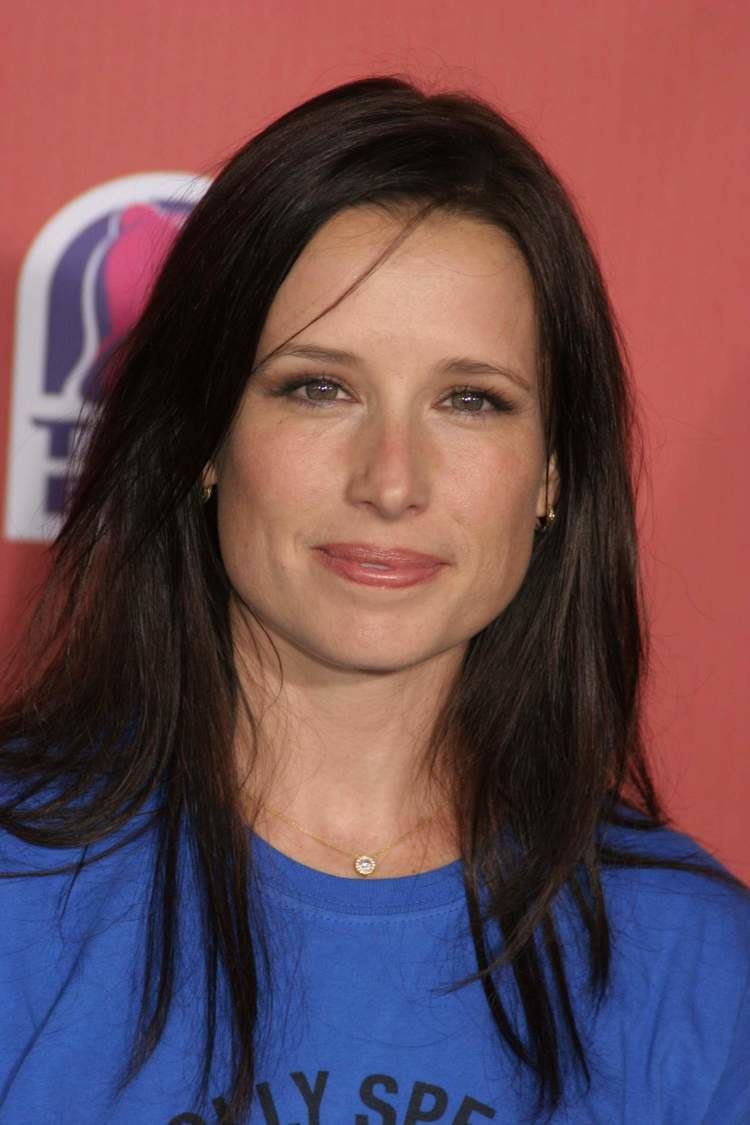 Smith was born at Orangeburg Regional Hospital, Orangeburg, South Carolina, the second child of Patricia Ann (née Smoak), an oncology nurse, and James H. Smith, a financial planner and former US Air Force pilot. When she was one year old, her family relocated from South Carolina to Van Nuys, California. Her parents divorced when she was two; and her mother remarried when she was eight. She attended Ranchito Avenue Elementary School in Panorama City, Los Angeles and Madison Jr. High in North Hollywood. She then attended North Hollywood High School, graduating in 1987.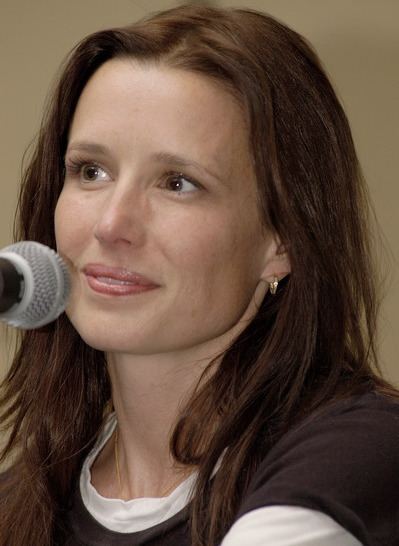 Smith began acting as a child appearing on stage in A Christmas Carol repertory from ages 8 to 11 and starred in a stage play with Richard Dreyfuss at age 15. She performed in the original stage production of To Gillian on Her 37th Birthday and won the Dramalogue Critics Award for her performance, becoming the youngest actor up to that time to receive such an honor. She made her television debut in a McDonald's commercial titled "Best Friends" in 1978. She joined the Screen Actors Guild at age nine and made her feature film debut in John Huston's 1982 adaptation of the Broadway musical Annie, as one of Aileen Quinn's fellow orphans. In 1985, she co-starred in two troubled-teen melodramas, Not My Kid and Crime of Innocence. In 1987, Smith co-starred in Summer School as pregnant student Rhonda Altobello. The following year, she starred in a 1988 remake of the Steve McQueen classic The Blob.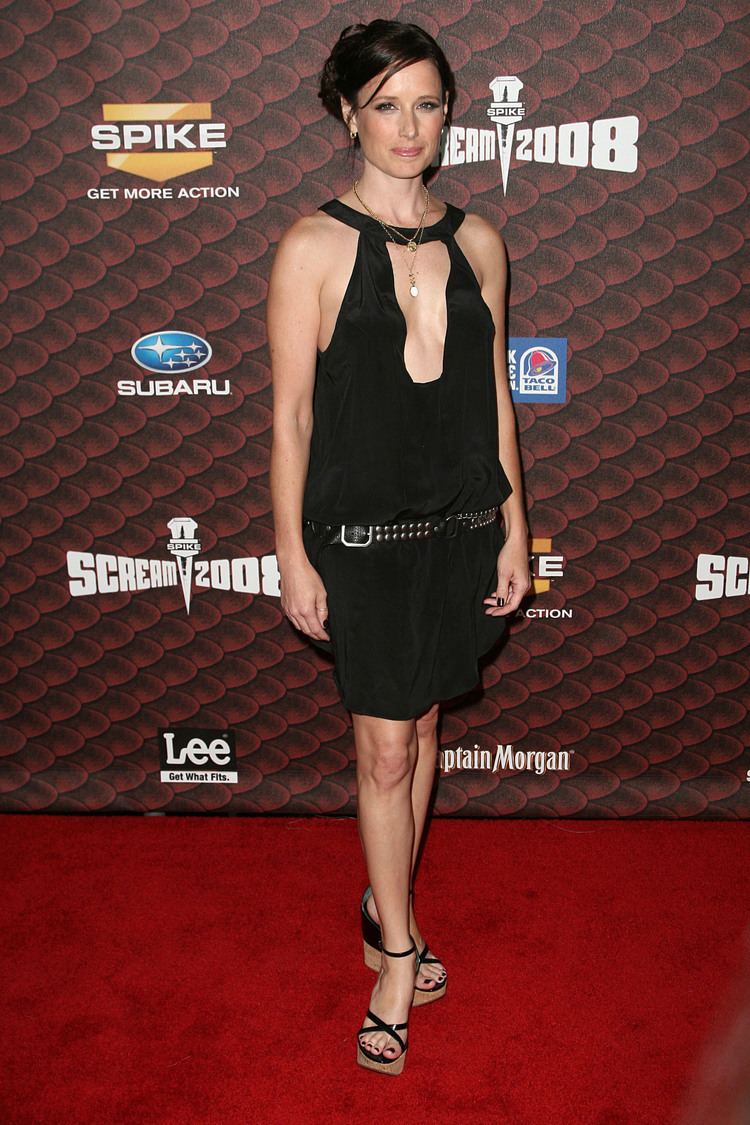 Smith played a rich teen who helps John Candy locate her kidnapped sister in 1989's Who's Harry Crumb? That same year, she co-starred with Jennie Garth and Barbara Eden in the short-lived TV series Brand New Life. The following year, she co-starred in the remake of Michael Cimino's thriller The Desperate Hours. She then took a three-year break from acting in the early 1990s primarily because she had outgrown teenage roles and had a hard time finding work. She finally landed a small role in the film Leaving Las Vegas and has had steady work ever since.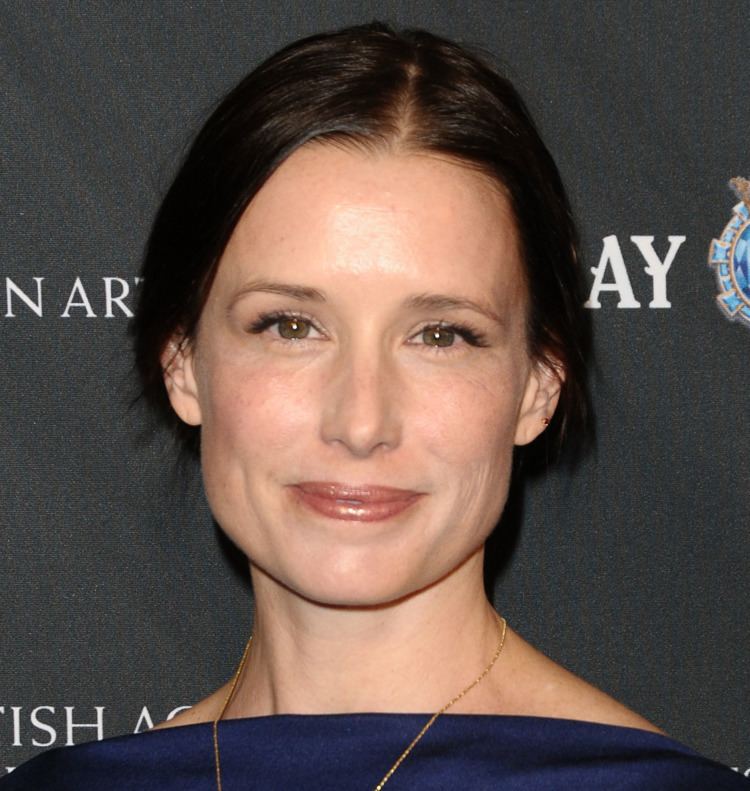 Smith's best-known television role was as Linda in Becker. She was a regular cast member in all 129 episodes of the show from 1998 to 2004. She also played Julie Lawry in the 1994 miniseries The Stand, based on the novel by Stephen King. She also appeared as a waitress in The Shining miniseries. She made several guest appearances on such television shows as Cagney & Lacey, Married... with Children, Murder, She Wrote, The X-Files, Players, and Law & Order: Los Angeles. In 2003, she lent her voice to an episode of the Disney cartoon Kim Possible as Vivian Porter.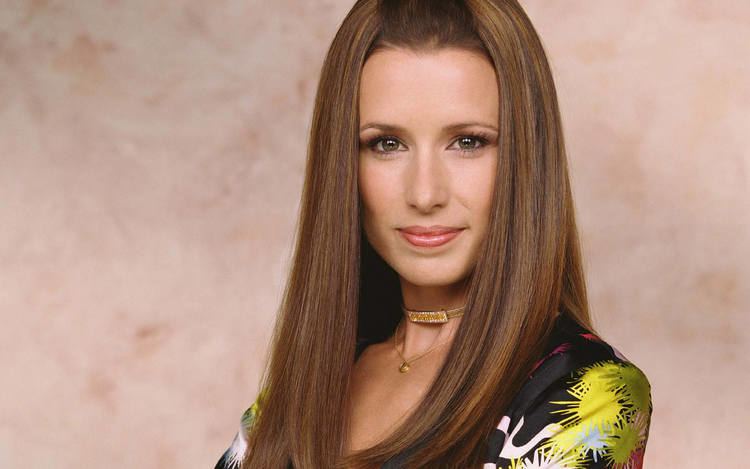 Smith has become well known in recent years for her role as Amanda Young in the Saw films. She has been called a "scream queen" due to the number of horror films in which she has appeared. In the DVD commentary of Saw, the producers revealed that her scenes were filmed while she was battling a terrible case of the flu. It was revealed in the DVD commentary of Saw II that she was four months pregnant with her second child during filming. Her pregnancy was kept a secret from everyone except director Darren Lynn Bousman. He mentioned in the commentary that Smith's daughter Verve accidentally told him about the pregnancy during filming. She has said that although she is briefly shown in Saw IV and Saw V, she was never on set. Any scenes featuring her were dubbed from file footage. On March 20, 2009, producer Mark Burg released a statement confirming that Smith would be in Saw VI. She arrived in Toronto on March 31, 2009, to begin filming new flashback sequences.
Smith admitted she has a hard time watching the "Saw" films, or horror movies in general. She originally turned the role of Amanda Young down because it was very upsetting to her. After turning the role down, she was shown the eight-minute short film by Leigh Whannell and James Wan and changed her mind after the role was offered to her a second time. In 2006, Smith made an appearance in the ten-minute short film trailer Repo! The Genetic Opera, also directed by Bousman. Smith's character was Heather Sweet, the surgery addicted daughter of GeneCo president Rotti Largo. The trailer was filmed in Toronto, Ontario and was an adaptation from the stage version. Bousman filmed the trailer after completing Saw III to try to pitch the idea to film producers. Smith did not reprise her role as Heather Sweet when Lionsgate and Twisted Pictures picked up the film in 2007, and was replaced by Paris Hilton and the character's name was changed to Amber.
In 2008, Smith played Detective Gina Harcourt in the FEARnet original series 30 Days of Night: Dust to Dust. The series premiered on July 17, 2008, on FEARnet.com in six 4- to 6-minute webisodes along with behind the scenes clips. This series is a continuation of the first webisode series 30 Days of Night: Blood Trails. It is still available on FEARnet.com and can also be seen in its entirety (about 30 minutes straight through) on FEARnet On Demand. She made her producing debut with this series.
Smith was the host and one of three mentors on the VH1 reality program Scream Queens which aired from October 20, 2008, to December 8, 2008. In January 2010 it was announced that Smith would not be returning as host and mentor for Season 2 due to scheduling conflicts. She was replaced by Jaime King.
In 2009, Smith played the role of Dr. Ann Sullivan, Child Psychiatrist, in the third installment of " The Grudge" series, "The Grudge 3". The film was a direct to DVD release in May 2009. She appeared as a guest star on "The Secret Life of the American Teenager" on August 30, 2010. It was her first television appearance since Scream Queens aired in 2008. Shortly after she appeared in the series premiere of Law & Order: Los Angeles on September 29, 2010. Smith starred as Jennifer Goodson, the ex-wife of Charlie Sheen's character on Anger Management, which ended in 2014 after exactly one hundred episodes, of which Smith appeared in 94, and will go into syndication.
Along with acting, she is also a musician; she plays the guitar, piano, drums, and sings. She contributed to the soundtrack of Saw III with vocals on Hydrovibe's song "Killer Inside" and to the soundtrack for Catacombs as a solo vocalist with the song "Please Myself." Her voice was also featured in the film Carnival of Souls where her character Sandra performed a jazz song titled "I Fear". Smith fronted the punk/metal band Fydolla Ho (pronounced like Five-Dollar Hoe) in the early 2000s. The group was originally formed by Smith, Metallica bassist Robert Trujillo, Suicidal Tendencies guitarist Rick Battson, and Skindred vocalist Benji Webbe as a small recording project. The band released their debut full-length album Untied in December 2001. She balanced the band with being a regular cast member on Becker. The band officially ended in 2004.
Smith began working on a solo career/album in 2004 with producer Chris Goss, but the project was never completed. In an interview with Radio Free in October 2005 she stated, "between being a mom, and working, and growing another baby, I have not had time to give attention to music for a while."
She was part of a country music group with actress Missi Pyle called Smith & Pyle. The two actresses met while filming an ABC comedy pilot titled Traveling in Packs. The band started after Smith invited Pyle to join her in attending the Coachella Valley Music and Arts Festival. The duo formed a band. Their first album, "It's OK to Be Happy", was released digitally through iTunes and Amazon.com in July 2008. The debut album was recorded in Joshua Tree, California and produced by Chris Goss. Smith and Pyle became business partners and formed their own record label, called Urban Prairie Records. The two disbanded in 2011 before a second album was completed. While promoting Anger Management in 2013, she stated that she reached a point where she wanted to focus on her children and her television work.
Smith has three children: a daughter from her marriage to photographer Jason Reposar (1998–2003), a son from her brief marriage to musician Kai Mattoon (2005–2006), and a second son born in March 2010. Her two elder children were featured in the debut Smith & Pyle album, It's OK to be Happy. The kids are listed in the album credits as having vocals and spoken narrative tracks for two songs. An article published October 28, 2009, highlighting Smith & Pyle's small tour in West Virginia stated that Shawnee was pregnant with her third child.
Smith and Jason Reposar eloped in 1998 while on vacation in Scotland. The song "Sugar," performed by her former country-rock band, Smith & Pyle, was written by Smith after her divorce from Reposar. She describes it as her break-up song that is quite different from Pyle's break-up song, "I Wish You Were Dead".
Smith was featured in Maxim magazine in June 2001. Smith expresses regret about the two Maxim photo shoots and guesses 80% of her presence on the internet comes from those two shoots alone.
Smith is a convert to the Orthodox Church and is in the process of making a documentary about her conversion and other aspects of Orthodoxy, entitled Orthodoxy: A Love Story.
Albums
Vial, Fydolla Ho (4-track Demo CD, unknown year)
Untied, Fydolla Ho (2001)
It's OK to be Happy, Smith & Pyle (2008)
"I Fear", Carnival of Souls (1998)
"Killer Inside" (with Hydrovibe), Saw III soundtrack (2006)
"Zytrate Anatomy", Repo! The Genetic Opera 10-minute short film (2006)
"Please Myself", Catacombs soundtrack (2007)
"Oh Yeah"
"No Matter"
"Pieces"
"Behave"
"Afraid"
"One Night Stand" (2010)
"Rafael" (2010)
"Deciding" (2004)
"Head" (2004)
"Shelter" (2004)