Occupation

actor


Spouse

Julie Baker (m. 2003)




Role

Actor




Name

Shaun Baker




Years active

1990-present








Movies and TV shows

VIP, Full Clip, Where I Live, The Show


Born

13 June 1974 (age 46), New York, New York, United States




Similar

Molly Culver, Natalie Raitano, Leah Lail
Actor shaun baker at thirteen years old talking about his dreams
Shaun Baker, is an American actor and martial artist. He is best known for his role as Quick Williams on the syndicated television series V.I.P.
Contents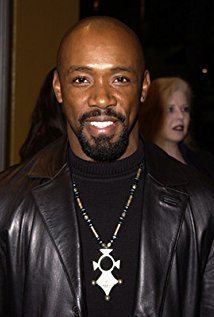 Baker had a minor role in the 1990 Kid 'n Play film House Party. In 1991, Baker appeared in In the Heat of the Night (the television series). His first major television role was Malcolm on the ABC sitcom Where I Live, co-starring with Doug E. Doug and Flex Alexander. After that series was cancelled, he landed the recurring role of womanizing Jamaican immigrant Russell Montego on the popular FOX sitcom Living Single. He also guest starred on the TV show Family Matters (as Harriet Winslow's nephew "Easy C" Clarence Baines), CSI: Miami, The District, NYPD Blue, Martin, and A Different World.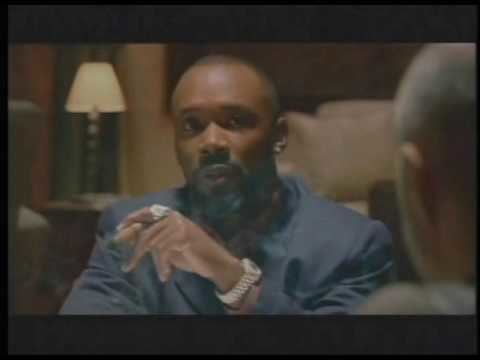 From 1998 to 2002, Baker portrayed boxer-turned-private investigator Quick Williams on Pamela Anderson's campy action series V.I.P. The show afforded Baker frequent opportunities to showcase his considerable martial arts skills. He holds a first-degree Black Belt in Shotokan karate. He is a member of Toastmasters International. He won first place in the International Speech Competition at the Club, Area, and Division Levels. He took third place at the Division Level.
Baker started acting in theater in New York at ten years old.His first professional production was in Oscar Brown Jr.'s play "In De Beginin'". It was at the story of "The Creation" and he played the role of Adam. He continued to hone his acting skills while attending East Harlem Performing Arts (Junior High). Baker graduated with honors from New York's famed High School for the Performing Arts.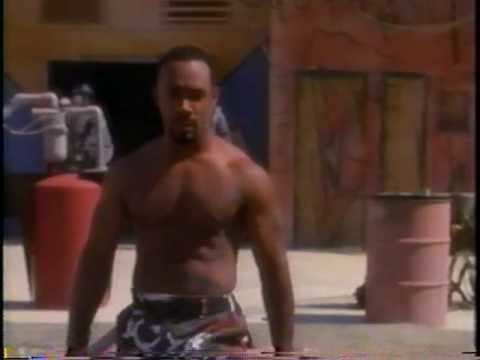 In Los Angeles he received rave reviews from critics and audiences alike for his portrayal of Mercutio in William Shakespeare's "Romeo and Juliet" at the Artworks and Odyssey Theaters.
Shaun baker as russel on living single with kim coles and queen latifah
Filmography
Actor
-
Innocence Dies Young (pre-production)
2021
Swagger (TV Series)
as
Police Officer
- NBA (2021) - Police Officer
2020
Veterans Day 2020, an adaptation of War Words (Short)
as
Nash
2019
Lessons in Love (TV Series)
as
Justin
2018
Dinner for Two (TV Movie)
as
David
2017
The Zim (Short)
as
Wilson Matonga
2017
Atone (Short)
as
Pastor Glenn Clark
2015
Blackout (Short)
as
Mr. Walker
2013
Chosen (TV Series)
as
Detective Inkster
- Killers (2013) - Detective Inkster
- The Box (2013) - Detective Inkster
2011
The Protector (TV Series)
- Affairs (2011)
2011
Kissed by the Devil (Short)
as
Michael Davenport -Hill
2010
The Punanny Diaries (TV Series)
as
Dave
- 'The Color Crazy (2010) - Dave
2010
Medium (TV Series)
as
Paramedic
- How to Beat a Bad Guy (2010) - Paramedic
2009
There But Not There (Short)
as
DarrylsIrving
2008
Cuttin Da Mustard
as
Raul
2007
CSI: Miami (TV Series)
as
Richard Williams
- No Man's Land (2007) - Richard Williams
2004
Blowing Smoke (TV Movie)
as
Michael
1998
V.I.P. (TV Series)
as
Quick Williams
- Valley Wonka (2002) - Quick Williams
- Val Who Cried Wolf (2002) - Quick Williams
- True Val Story (2002) - Quick Williams
- Sunshine Girls (2002) - Quick Williams
- Miss Con-Jeannie-Ality (2002) - Quick Williams
- Kiss the Val (2002) - Quick Williams
- Dude, Where's My Party? (2002) - Quick Williams
- 48 1/2 Hours (2002) - Quick Williams
- The K Files (2002) - Quick Williams
- Val Cubed (2002) - Quick Williams
- Diagnosis Val (2002) - Quick Williams
- Saving Private Irons (2002) - Quick Williams
- Crouching Tiger, Hidden Val (2001) - Quick Williams
- Kayus Ex Machina (2001) - Quick Williams
- Pen Pal Val (2001) - Quick Williams
- The Uncle from V.A.L. (2001) - Quick Williams
- Valzheimer's (2001) - Quick Williams
- South by Southwest (2001) - Quick Williams
- Millennium Man (2001) - Quick Williams
- Holy Val (2001) - Quick Williams
- Chasing Anna (2001) - Quick Williams
- 21 Val Street (2001) - Quick Williams
- Val's Big Bang (2001) - Quick Williams
- It's Val's Wonderful Life (2001) - Quick Williams
- Molar Ice Cap (2001) - Quick Williams
- Aqua Valva (2001) - Quick Williams
- Val Under Covers (2001) - Quick Williams
- Amazon Val (2001) - Quick Williams
- Goodfidellas (2001) - Quick Williams
- Val in Carnation (2001) - Quick Williams
- A.I. Highrise (2001) - Quick Williams
- Val on Fire (2001) - Quick Williams
- Val Squared (2001) - Quick Williams
- Val in Space (2001) - Quick Williams
- Bodyguards (2001) - Quick Williams
- Get Vallery (2001) - Quick Williams
- ExValibur (2000) - Quick Williams
- Magnificent Val (2000) - Quick Williams
- Run, Val, Run (2000) - Quick Williams
- Throw Val from the Train (2000) - Quick Williams
- V.I.P., R.I.P. (2000) - Quick Williams
- For Val's Eyes Only (2000) - Quick Williams
- Survi-Val (2000) - Quick Williams
- Loh-Down Dirty Shame (2000) - Quick Williams
- Ride of the Valkries (2000) - Quick Williams
- Lights, Camera, Val (2000) - Quick Williams
- Franco in Love (2000) - Quick Williams
- Val Point Blank (2000) - Quick Williams
- Val's on First (2000) - Quick Williams
- Third Eye Blond (2000) - Quick Williams
- Hard Val's Night (2000) - Quick Williams
- Vallery's Secret (2000) - Quick Williams
- New Val'd Order (2000) - Quick Williams
- All You Need Is Val (2000) - Quick Williams
- Analyze Val (2000) - Quick Williams
- Dangerous Beauty (2000) - Quick Williams
- Why 2 Kay (1999) - Quick Williams
- Mao Better Blues (1999) - Quick Williams
- Val Goes to Town (1999) - Quick Williams
- Stop or Val's Mom Will Shoot (1999) - Quick Williams
- Valma and Louise (1999) - Quick Williams
- The Quick and the Dead (1999) - Quick Williams
- Dr. StrangeVal (1999) - Quick Williams
- Ransom of Red Val (1999) - Quick Williams
- Big Top Val (1999) - Quick Williams
- Return of the Owl (1999) - Quick Williams
- Val the Hard Way (1999) - Quick Williams
- Three Days to a Kill (1999) - Quick Williams
- Raging Val (1999) - Quick Williams
- Mudslide Val (1999) - Quick Williams
- K-Val (1999) - Quick Williams
- The Quiet Brawler (1999) - Quick Williams
- Thunder Val (1999) - Quick Williams
- Val on the Run (1999) - Quick Williams
- Val Under Siege with a Vengeance (1999) - Quick Williams
- The Last Temptation of Val (1999) - Quick Williams
- Escape from Val-catraz (1999) - Quick Williams
- Good Val Hunting (1999) - Quick Williams
- Midnight in the Garden of Ronnie Beeman (1999) - Quick Williams
- Vallery of the Dolls (1998) - Quick Williams
- Val Got Game (1998) - Quick Williams
- Deconstructing Peri (1998) - Quick Williams
- Diamonds Are a Val's Best Friend (1998) - Quick Williams
- Scents and Sensibility (1998) - Quick Williams
- One Wedding and Val's Funeral (1998) - Quick Williams
- Bloody Val-entine (1998) - Quick Williams
- What to Do with Vallery When You're Dead (1998) - Quick Williams
- Beats Working at a Hot Dog Stand (1998) - Quick Williams
1994
NYPD Blue (TV Series)
as
Daron Hodges / Anthony 'Daddy Kool' Actee / Thomas 'C Dawg' Lennox
- Dead Meat in New Deli (2002) - Daron Hodges
- Bad Rap (1997) - Anthony 'Daddy Kool' Actee
- Black Men Can Jump (1994) - Thomas 'C Dawg' Lennox
2002
The District (TV Series)
as
Lonny
- Russian Winter (2002) - Lonny
2000
When the Time Comes (Short)
1994
Living Single (TV Series)
as
Russell Montego
- Let's Stay Together (1998) - Russell Montego
- Three Men and a Buckeye (1997) - Russell Montego
- Up the Ladder Through the Roof (1997) - Russell Montego
- Reconcilable Differences (1997) - Russell Montego
- Love Don't Live Here Anymore: Part 1 (1997) - Russell Montego
- Never Can Say Goodbye (1997) - Russell Montego
- Swing Out Sisters (1997) - Russell Montego
- Doctor in the House (1996) - Russell Montego
- Not So Silent Partners (1996) - Russell Montego
- Not Quite Mr. Right (1996) - Russell Montego
- The Engagement: Part 2 (1996) - Russell Montego
- The Engagement: Part 1 (1996) - Russell Montego
- Shrink to Fit (1996) - Russell Montego
- Wake Up to the Breakup (1996) - Russell Montego
- Scoop Dreams (1996) - Russell Montego
- The James Bond (1995) - Russell Montego
- Play Ball (1995) - Russell Montego
- Who's the Boss? (1994) - Russell Montego
1997
Chicago Hope (TV Series)
as
Tom Duncan
- -And the Hand Played On (1997) - Tom Duncan
1997
Oddville, MTV (TV Series)
- Episode dated 24 July 1997 (1997)
1996
Martin (TV Series)
as
Tahiem
- Snow White (1996) - Tahiem
1996
The Show (TV Series)
as
Devon Griffin
- Allison and Them (1996) - Devon Griffin
- The Censors and Them (1996) - Devon Griffin
- The Last Episode of the Season and Them (1996) - Devon Griffin
- The Script Formerly Known As- (1996) - Devon Griffin
- God and Them (1996) - Devon Griffin
- Tom and Them (1996) - Devon Griffin
- Deandra and Them (1996) - Devon Griffin
- Pilot (1996) - Devon Griffin
1996
Buddies (TV Series)
as
Barry
- John, I've Been Thinking - Barry
1995
New York Daze (TV Series)
- The Jacket (1995)
1995
Statistically Speaking (Short)
1993
Bakersfield P.D. (TV Series)
as
Zebra T / Winston - Suspect #1
- There Goes the Neighborhood (1994) - Zebra T
- Pilot (1993) - Winston - Suspect #1
1994
In the Line of Duty: The Price of Vengeance (TV Movie)
1993
Where I Live (TV Series)
as
Malcolm
- Class Action (1993) - Malcolm
- The Domino Theory (1993) - Malcolm
- Let Them Eat Snacks (1993) - Malcolm
- Miracle on 134th Street (1993) - Malcolm
- Local Hero (1993) - Malcolm
- The Big Easy (1993) - Malcolm
- I Am Not a Role Model (1993) - Malcolm
- Big Mon on Campus (1993) - Malcolm
- Shirt Happens (1993) - Malcolm
- The Terminator (1993) - Malcolm
- I Live Where? (1993) - Malcolm
- Malcolm 2X (1993) - Malcolm
- Married- with Children (1993) - Malcolm
- Opposites Attack (1993) - Malcolm
- Past Tense, Future Imperfect (1993) - Malcolm
- Dontay's Inferno (1993) - Malcolm
- Doug Gets Busy (1993) - Malcolm
- My Fair Forward (1993) - Malcolm
- Curf Me?- Curfew! (1993) - Malcolm
- One Dead Mother (1993) - Malcolm
- Occupant (1993) - Malcolm
1993
A Different World (TV Series)
as
Champ
- Homey, Don't Ya Know Me? (1993) - Champ
1992
Dinosaurs (TV Series)
as
Lingo
- Leader of the Pack (1992) - Lingo (voice)
1992
Family Matters (TV Series)
as
Clarence
- Jailhouse Blues (1992) - Clarence
1991
In the Heat of the Night (TV Series)
as
Terry Johnson
- A Child of Promise (1991) - Terry Johnson
1991
The Fresh Prince of Bel-Air (TV Series)
as
Bystander
- The Young and the Restless (1991) - Bystander
1991
You Take the Kids (TV Series)
- Bad Boy (1991)
1990
Cop Rock (TV Series)
as
Street Kid
- Pilot (1990) - Street Kid
Producer
2011
Kissed by the Devil (Short) (associate producer)
Soundtrack
1990
Cop Rock (TV Series) (performer - 1 episode)
- Pilot (1990) - (performer: "We Got The Power")
Self
2019
Maurice Hines: Bring Them Back (Documentary)
as
Self
2017
Unsung Hollywood (TV Series documentary)
as
Self
- Tupac Shakur (2017) - Self
2002
Korea: We Called It War (TV Movie documentary)
as
Self - Narrator
2002
Playboy: Inside the Playboy Mansion (TV Movie documentary)
as
Self
2001
The Test (TV Series)
as
Self - Panelist
- The Bedroom Etiquette Test (2001) - Self - Panelist
2000
Howard Stern (TV Series)
as
Self
- Pam Anderson and Natalie Tickled Part 2 (2000) - Self
- Pam Anderson & Natalie Tickled Part 1 (2000) - Self
1999
Search Party (TV Series)
as
Celebrity Contestant
- Bahamas (IV) (2000) - Celebrity Contestant
- Bahamas (II) (1999) - Celebrity Contestant
1999
68th Annual Hollywood Christmas Parade (TV Special)
1997
Soul Train (TV Series)
as
Self - Guest Host
- Donell Jones/Yo-Yo/Gina Thompson (1997) - Self - Guest Host
Archive Footage
2002
Playboy: The Ultimate Pamela Anderson (Video documentary)
as
Self
References
Shaun Baker (actor) Wikipedia
(Text) CC BY-SA