Occupation

actress, spokesperson

Years active

1990s - present

Spouse

Clay Cullen (m. 2006)

Website

www.mollyculver.com









Born

July 18, 1967 (age 53) (

1967-07-18

)

Movies and TV shows




Similar

Natalie Raitano, Angelle Brooks, Leah Lail
Molly culver and the canyonchasers at the jason pridmore star school
Molly Culver (born July 18, 1967 in Santa Clara County, California) is an American actress and model of 1/4 Chickasaw/Choctaw descent. She is best known for portraying the role of Tasha Dexter on the syndicated TV series V.I.P..
Contents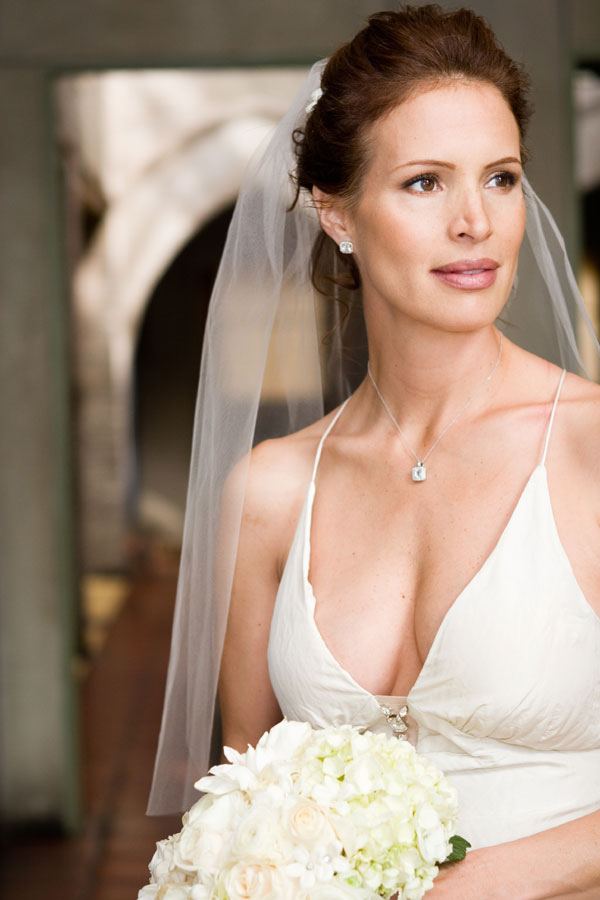 Molly culver in purple bikini
Biography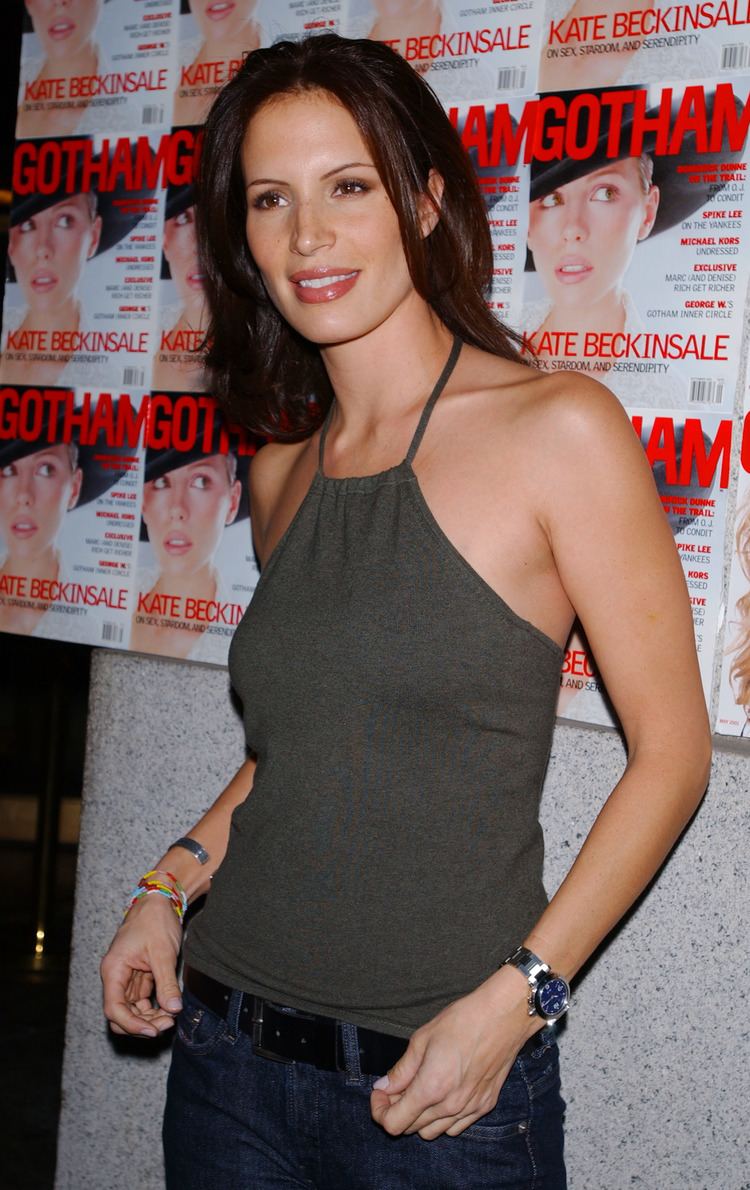 Culver has been a commentator on VH1's I Love the '70s, I Love the '70s Volume II, I Love the '80s, I Love the '80s Strikes Back, I Love the '90s, I Love the '90s: Part Deux, I Love Toys, and I Love the New Millennium as well as the host of Dirt Rider Adventures on OLN.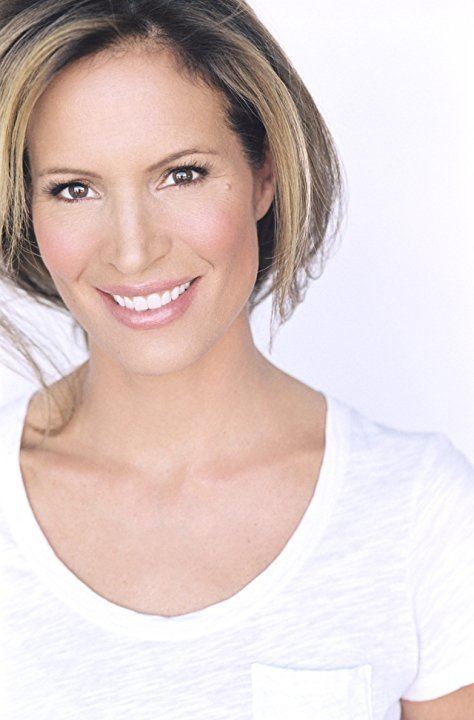 She is in commercials for the Chase Sapphire credit card, as well as an Olive Garden commercial and an infomercial for 3 Minute Legs.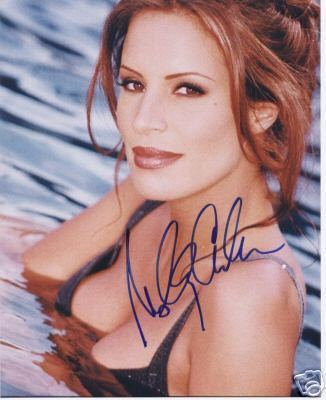 Molly Culver was the host of the HGTV show "All American Handyman"; which aired 5 September 2010.
Filmography
Actress
2021
WandaVision (TV Mini Series)
as
SWORD Tactical Team
- The Series Finale (2021) - SWORD Tactical Team (uncredited)
2014
Criminal Minds (TV Series)
as
Agent Tia Canning
- The Hunt (2015) - Agent Tia Canning
- Gabby (2014) - Agent Tia Canning
2011
Smoking Nonsmoking
as
Farrell
2009
3 Minute Legs (TV Short)
2009
Contradictions of the Heart (Video)
as
Jennifer
2009
It's Complicated
as
Adam's Girlfriend in Dream (uncredited)
2009
Pushed (TV Series)
as
Katherine
2007
Moonlight (TV Series)
as
The Cleaner
- Dr. Feelgood (2007) - The Cleaner
2006
Heist (TV Series)
as
Rebecca Gordon
- How Billy Got His Groove Back (2006) - Rebecca Gordon
- Strife (2006) - Rebecca Gordon
- Sex, Lies and Vinny Momo (2006) - Rebecca Gordon
1998
V.I.P. (TV Series)
as
Tasha Dexter
- Valley Wonka (2002) - Tasha Dexter
- Val Who Cried Wolf (2002) - Tasha Dexter
- True Val Story (2002) - Tasha Dexter
- Sunshine Girls (2002) - Tasha Dexter
- Miss Con-Jeannie-Ality (2002) - Tasha Dexter
- Kiss the Val (2002) - Tasha Dexter
- Dude, Where's My Party? (2002) - Tasha Dexter
- 48 1/2 Hours (2002) - Tasha Dexter
- The K Files (2002) - Tasha Dexter
- Val Cubed (2002) - Tasha Dexter
- Diagnosis Val (2002) - Tasha Dexter
- Saving Private Irons (2002) - Tasha Dexter
- Crouching Tiger, Hidden Val (2001) - Tasha Dexter
- Kayus Ex Machina (2001) - Tasha Dexter
- Pen Pal Val (2001) - Tasha Dexter
- The Uncle from V.A.L. (2001) - Tasha Dexter
- Valzheimer's (2001) - Tasha Dexter
- South by Southwest (2001) - Tasha Dexter
- Millennium Man (2001) - Tasha Dexter
- Holy Val (2001) - Tasha Dexter
- Chasing Anna (2001) - Tasha Dexter
- 21 Val Street (2001) - Tasha Dexter
- Val's Big Bang (2001) - Tasha Dexter
- It's Val's Wonderful Life (2001) - Tasha Dexter
- Molar Ice Cap (2001) - Tasha Dexter
- Aqua Valva (2001) - Tasha Dexter
- Val Under Covers (2001) - Tasha Dexter
- Amazon Val (2001) - Tasha Dexter
- Goodfidellas (2001) - Tasha Dexter
- Val in Carnation (2001) - Tasha Dexter
- A.I. Highrise (2001) - Tasha Dexter
- Val on Fire (2001) - Tasha Dexter
- Val Squared (2001) - Tasha Dexter
- Val in Space (2001) - Tasha Dexter
- Bodyguards (2001) - Tasha Dexter
- Get Vallery (2001) - Tasha Dexter
- ExValibur (2000) - Tasha Dexter
- Magnificent Val (2000) - Tasha Dexter
- Run, Val, Run (2000) - Tasha Dexter
- Throw Val from the Train (2000) - Tasha Dexter
- V.I.P., R.I.P. (2000) - Tasha Dexter
- For Val's Eyes Only (2000) - Tasha Dexter
- Survi-Val (2000) - Tasha Dexter
- Loh-Down Dirty Shame (2000) - Tasha Dexter
- Ride of the Valkries (2000) - Tasha Dexter
- Lights, Camera, Val (2000) - Tasha Dexter
- Franco in Love (2000) - Tasha Dexter
- Val Point Blank (2000) - Tasha Dexter
- Val's on First (2000) - Tasha Dexter
- Third Eye Blond (2000) - Tasha Dexter
- Hard Val's Night (2000) - Tasha Dexter
- Vallery's Secret (2000) - Tasha Dexter
- New Val'd Order (2000) - Tasha Dexter
- All You Need Is Val (2000) - Tasha Dexter
- Analyze Val (2000) - Tasha Dexter
- Dangerous Beauty (2000) - Tasha Dexter
- Why 2 Kay (1999) - Tasha Dexter
- Mao Better Blues (1999) - Tasha Dexter
- Val Goes to Town (1999) - Tasha Dexter
- Stop or Val's Mom Will Shoot (1999) - Tasha Dexter
- Valma and Louise (1999) - Tasha Dexter
- The Quick and the Dead (1999) - Tasha Dexter
- Dr. StrangeVal (1999) - Tasha Dexter
- Ransom of Red Val (1999) - Tasha Dexter
- Big Top Val (1999) - Tasha Dexter
- Return of the Owl (1999) - Tasha Dexter
- Val the Hard Way (1999) - Tasha Dexter
- Three Days to a Kill (1999) - Tasha Dexter
- Raging Val (1999) - Tasha Dexter
- Mudslide Val (1999) - Tasha Dexter
- K-Val (1999) - Tasha Dexter
- The Quiet Brawler (1999) - Tasha Dexter
- Thunder Val (1999) - Tasha Dexter
- Val on the Run (1999) - Tasha Dexter
- Val Under Siege with a Vengeance (1999) - Tasha Dexter
- The Last Temptation of Val (1999) - Tasha Dexter
- Escape from Val-catraz (1999) - Tasha Dexter
- Good Val Hunting (1999) - Tasha Dexter
- Midnight in the Garden of Ronnie Beeman (1999) - Tasha Dexter
- Vallery of the Dolls (1998) - Tasha Dexter
- Val Got Game (1998) - Tasha Dexter
- Deconstructing Peri (1998) - Tasha Dexter
- Diamonds Are a Val's Best Friend (1998) - Tasha Dexter
- Scents and Sensibility (1998) - Tasha Dexter
- One Wedding and Val's Funeral (1998) - Tasha Dexter
- Bloody Val-entine (1998) - Tasha Dexter
- What to Do with Vallery When You're Dead (1998) - Tasha Dexter
- Beats Working at a Hot Dog Stand (1998) - Tasha Dexter
1998
Pacific Blue (TV Series)
as
Frances 'Frankie' Deane
- With This Ring (1998) - Frances 'Frankie' Deane
Self
2015
Daphne Dishes (TV Series)
as
Self
- Comfort for a Friend (2015) - Self
2010
All American Handyman (TV Series)
as
Self - Hostess
- To the Top (2011) - Self - Hostess
- Know It or Blow It (2011) - Self - Hostess
- Terrible Twos (2011) - Self - Hostess
- Behind Closed Doors (2011) - Self - Hostess
- Good on Paper (2011) - Self - Hostess
- Make or Break (2011) - Self - Hostess
- Episode #1.4 (2010) - Self - Hostess
- Sink or Swim (2010) - Self - Hostess
- Finishing School (2010) - Self - Hostess
- Hello, Goodbye (2010) - Self - Hostess
2010
Dermaseta (TV Short)
as
Self
2010
Undateable (TV Mini Series documentary)
- Hour 5 (2010)
- Hour 2 (2010)
- Hour 1 (2010)
2010
Ride to Adventure: Extreme (TV Series)
as
Series Host
- Superlift Park (2010) - Series Host
- Black Mountain (2010) - Series Host
- Insane Terrain (2010) - Series Host
- Badlands Park (2010) - Series Host
- The High Tarns (2010) - Series Host
- Canadian River (2010) - Series Host
- Coyote Canyon (2010) - Series Host
- Colorado High Roads (2010) - Series Host
- Palo Duro Canyon (2010) - Series Host
- Anza Badlands (2010) - Series Host
2008
I Love the New Millennium (TV Mini Series)
as
Self
- 2007 (2008) - Self
- 2006 (2008) - Self
- 2004 (2008) - Self
- 2003 (2008) - Self
- 2001 (2008) - Self
2006
I Love the '70s: Volume 2 (TV Series)
as
Self
2006
I Love Toys (TV Series documentary)
as
Self
2006
Landscapers' Challenge (TV Series)
as
Self
- Private Cozy Space (2006) - Self
2005
I Love the 80's 3-D (TV Series documentary)
as
Self
2005
I Love the '90s: Part Deux (TV Mini Series documentary)
as
Self
2004
I Love the '90s (TV Mini Series documentary)
as
Self
2003
Dirt Rider Adventures (TV Series)
as
Self - Host (2003-)
2003
I Love the '80s Strikes Back (TV Series documentary)
as
Self
- 1987 (2003) - Self
- 1986 (2003) - Self
2003
I Love the '70s (TV Mini Series documentary)
as
Self
- 1977 (2003) - Self
2003
Ask Rita (TV Series)
as
Self
- Episode dated 3 May 2003 (2003) - Self
2003
Pyramid (TV Series)
as
Self - Celebrity Contestant
- Episode dated 13 March 2003 (2003) - Self - Celebrity Contestant
2002
100 Greatest One Hit Wonders (TV Movie)
as
Self
2002
Never Mind the Buzzcocks (TV Series)
as
Self
- Episode #1.1 (2002) - Self
2002
Playboy: Inside the Playboy Mansion (TV Movie documentary)
as
Self
2001
The Test (TV Series)
as
Self - Panelist
- The Breakup Test - Self - Panelist
1999
68th Annual Hollywood Christmas Parade (TV Special)
as
Self
1999
Happy Hour (TV Series)
as
Self
- Episode #1.7 (1999) - Self
1999
Hollywood Squares (TV Series)
as
Self - Panelist
- Episode dated 30 April 1999 (1999) - Self - Panelist
- Episode dated 29 April 1999 (1999) - Self - Panelist
1999
The Howard Stern Radio Show (TV Series)
as
Self
- Episode dated 13 February 1999 (1999) - Self
1999
The Daily Show (TV Series)
as
Self
- Pamela Anderson Lee, Molly Culver & Natalie Raitano (1999) - Self
1999
Howard Stern (TV Series)
as
Self
- Howard at NATPE Convention Part 5: Pamela Anderson (1999) - Self
Archive Footage
2005
Comedy Central Roasts (TV Series)
as
Tasha Dexter
- Comedy Central Roast of Pamela Anderson (2005) - Tasha Dexter
2002
Playboy: The Ultimate Pamela Anderson (Video documentary)
as
Self
References
Molly Culver Wikipedia
(Text) CC BY-SA