Country of origin

United States




No. of seasons

5




Final episode date

1 January 1998






Created by

Yvette Lee Bowser




Original language(s)

English




First episode date

29 August 1993




Network

FOX






Starring

Queen Latifah Kim Coles Erika Alexander T.C. Carson John Henton Mel Jackson Kim Fields




Opening theme

"We Are Living Single", written and performed by Queen Latifah




Cast

Queen Latifah, Kim Fields, Kim Coles, Erika Alexander, Terrence C Carson
Living Single is an American television sitcom that aired for five seasons on the Fox network from August 29, 1993, to January 1, 1998. The show centered on the lives of six friends who share personal and professional experiences while living in a Brooklyn brownstone.
Contents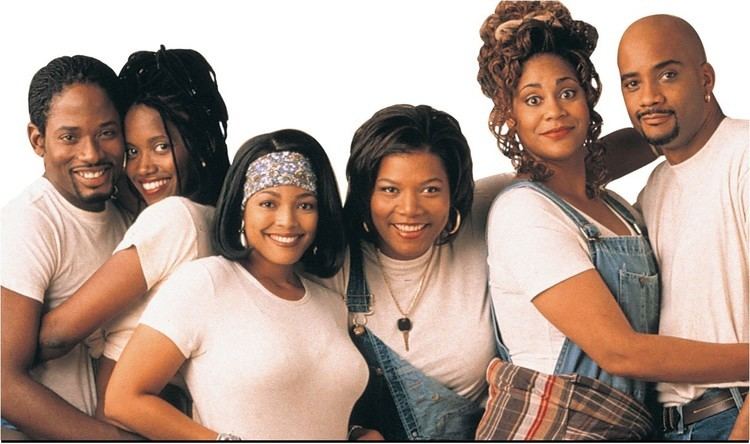 Throughout its run, Living Single became one of the most popular African-American sitcoms of its era, ranking among the top five in African-American ratings in all five seasons. The series was produced by Yvette Lee Bowser's company, Sister Lee, in association with Warner Bros. Television. In contrast to the popularity of NBC's "Must See TV"—first on Sunday nights and then later on Thursday nights in the 1990s—many African-American and Latino viewers flocked to Fox. For the 1993–94 season, Living Single aired on Sunday nights between Martin and Married... with Children, and then on Thursday nights from 1994 to 1998.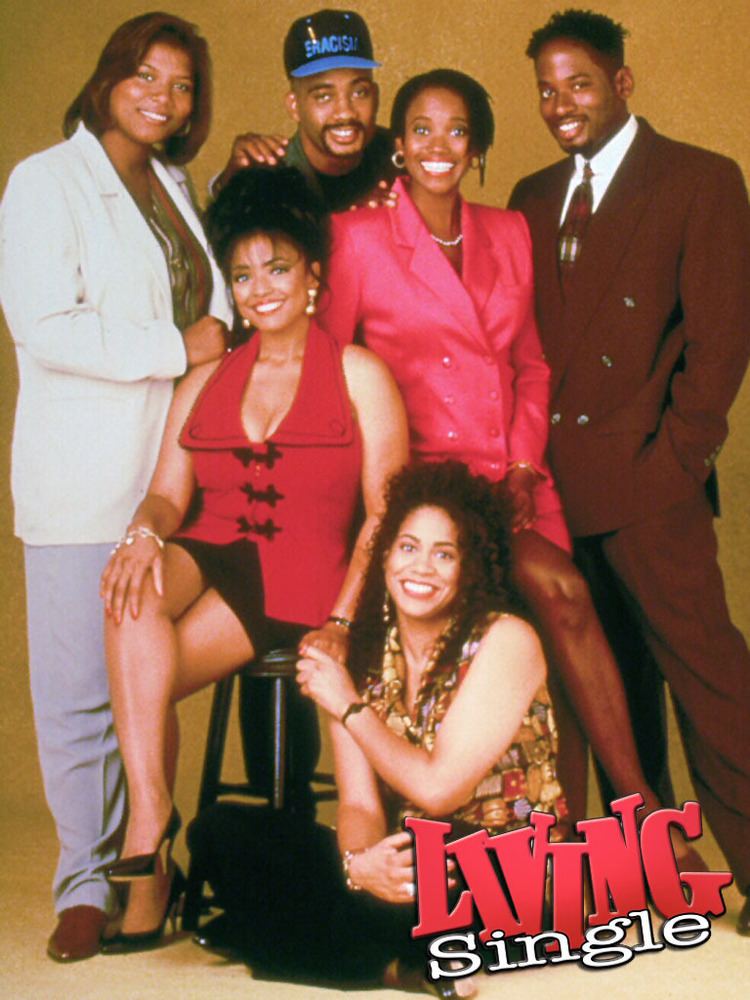 Synopsis
Living Single centered on six people consisting of four women and two men living the single life in the heart of Brooklyn, New York.
The series focused on two different households in one brownstone, one shared by a trio of independent women and another shared by a pair of male friends who have known each other since they spent their youth in Cleveland, Ohio. In the first apartment, Khadijah James (Queen Latifah), a hard-working editor and publisher of the fictional urban independent monthly Flavor, lived with her sweet, but naive cousin, Synclaire James (Kim Coles), an aspiring actress who worked as Khadijah's receptionist and has an affinity for Troll dolls; and her childhood friend from East Orange, New Jersey, Regina "Régine" Hunter (Kim Fields), an image-conscious, boutique buyer who was in a constant search for a well-to-do man to spend her life with (and spend his money). Later in the series, Régine became a costume assistant for the soap opera Palo Alto. When the show was canceled, she became a wedding planner and left the apartment to move in with her fiance, Dexter Knight (Don Franklin). Maxine "Max" Shaw (Erika Alexander), a sharp-tongued attorney and Khadijah's best friend from their college days at Howard University, frequently stopped by to share her unique insights; keep them entertained by sharing her day; to make sure that the girls' refrigerator isn't overstocked; and to start trouble with Kyle.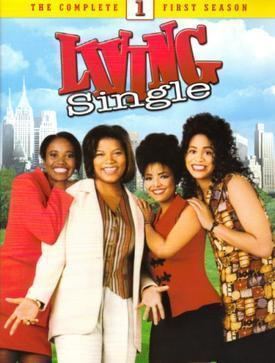 Kyle Barker (T.C. Carson) lived in the second apartment with Overton Wakefield Jones (John Henton). Kyle was a stockbroker whose constant verbal sparring with Max did little to mask their obvious sexual attraction. Overton was the friendly but not too bright maintenance man for the owner of their (and neighboring) building who held deep affection for Synclaire. Kyle and Max ended up pursuing a sexual relationship, but when he decided to take a job in London and invited Max to join him, she turned him down. Maxine subsequently became distraught over her decision and, after defending a man who claims to be the second coming of Jesus (Harold Perrineau), she began to seriously look for the purpose of her life. Through a series of events, Max decided that her purpose must be to become a mother and during the insemination process unknowingly picked Kyle's sperm specimen based on a list of qualities she would like for her child to have. Kyle returned in the series finale and the two reconciled. Overton and Synclaire also got together and their relationship culminated in marriage by the end of the fourth season. In season five, they moved in together, leaving Overton and Kyle's apartment open for new character Roni DeSantos (Idalis DeLeon), a New York-area D.J., to move in. It was eventually revealed that DeSantos had a fling with Ira Lee "Tripp" Williams III, (Mel Jackson), the new roommate of Khadijah and Régine who moved in when Synclaire's room became available. Tripp was a songwriter. Synclaire joined a comedy improv troupe where she gained the attention of Tony Jonas, a Warner Bros. television exec who cast her as a nun for a new comedy series he was developing.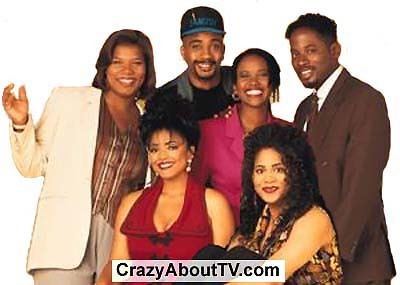 Along with trying to make Flavor a success, Khadijah also spent time looking for Mr. Right. She eventually found him in childhood friend Scooter (Cress Williams) with whom she left the brownstone for the final time in the series finale.
Main characters
Queen Latifah — Khadijah James, editor and publisher of Flavor, an independent magazine devoted to the interests of the urban community.
Kim Coles — Synclaire James-Jones, Khadijah's good-natured cousin and roommate; receptionist at Flavor and aspiring actress.
Erika Alexander — Maxine "Max" Felice Shaw, strong-willed attorney and Khadijah's best friend; spends much of her time at girls' apartment.
T.C. Carson — Kyle Barker (Seasons 1–4 ; 3 episodes in Season 5), stockbroker and girls' neighbor; Max's verbal sparring partner and on-again, off-again etc. love interest.
John Henton — Overton "Obie" Wakefield Jones, Kyle's roommate and the brownstone's handyman; Synclaire's sweetheart.
Kim Fields — Regina "Régine" Hunter (Seasons 1–5 ; appears for a short time in the fifth season), Khadijah and Synclaire's gossip-loving roommate; childhood friend of Khadijah.
Mel Jackson – Ira Lee "Tripp" Williams (Season 5), Khadijah and Regine's new roommate; aspiring songwriter.
Minor characters
Cress Williams – Terrence "Scooter" Williams, Khadijah's childhood friend and sometimes love interest
Richard Lyons – Michael Janson (Season 1–2), Max's "old stand-by."
Shaun Baker – Russell Montego, Jamaican-born music editor at Flavor
Bobby Hosea – Lawrence (Season 1–3), Kyle's rival at the brokerage
Chip Fields – Laverne Hunter, (Season 1-5), Regine's mother
Rita Owens – Rita James (Season 1–4), Khadijah's mother
Heavy D – Darryl (Season 2–4), Regine's friend
Steven Gilborn – Jeffrey Higgins (Season 2–4), Kyle's boss
Bumper Robinson – Ivan Ennis (Season 3–4), college-age messenger turned Flavor copy aide; infatuated with Khadijah; a journalism major at New York University
J. Anthony Brown – Tibby (Season 3–4), Overton's favorite uncle
Khalil Kain – Keith (Season 3–4), Regine's artist boyfriend
Dorien Wilson – Rev. Leslie Taylor (Season 3–4), pastor at the group's church
Isaiah Washington – Dr. Charles Roberts (Season 4), Khadijah's boyfriend.
Idalis DeLeon – Roni De Santos (Season 5), popular New York City deejay and love interest for Tripp
References
Living Single Wikipedia
(Text) CC BY-SA