Parents

Jane Meier, John Meier




Siblings

Travis Meier, Ash Meier






Born

June 11, 1977 (age 46) (

1977-06-11

)

Movies and TV shows




Similar People

James Wlcek, Matthew Shepard, Aline Levasseur, Marco Sanchez, Jaimz Woolvett
Silver wolf 1998 shane meier falls on rock unconscious michael biehn tries to save him
Shane Meier (born June 11, 1977) is a Canadian actor. He played the title role in The Matthew Shepard Story, a TV film about the life and murder of Matthew Shepard.
Contents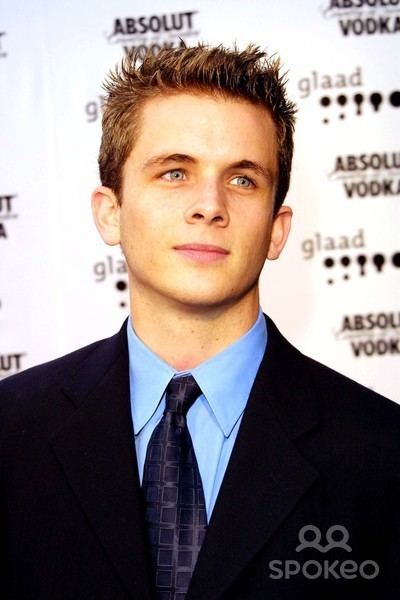 Meier was born in Saskatoon, Saskatchewan, the son of Jane and John Meier. He is represented in both Canada and the United States. His Manager, Lesa Kirk is based out of Los Angeles under the company Open Entertainment. He has appeared in more than 50 other films and television programs, including MacGyver; Walker, Texas Ranger; and Psych. In 2003, Meier won the Screen Idol Award for "Best Performance by an Actor in a Leading Role" for his portrayal of Matthew Shepard in The Matthew Shepard Story.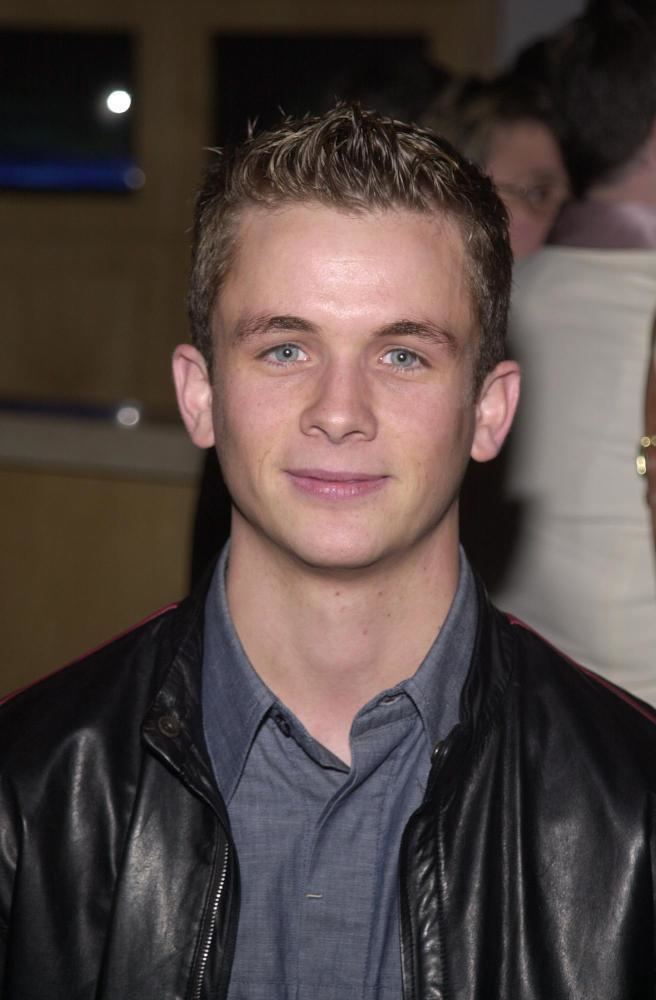 In animation, he voiced Willy DuWitt in Bucky O'Hare and the Toad Wars and Lancer in My Little Pony Tales as well as additional characters in Captain N: The Game Master and The Adventures of Sonic the Hedgehog.
Silver wolf 1998 shane meier falls on rock michael biehn save him unconscious
Television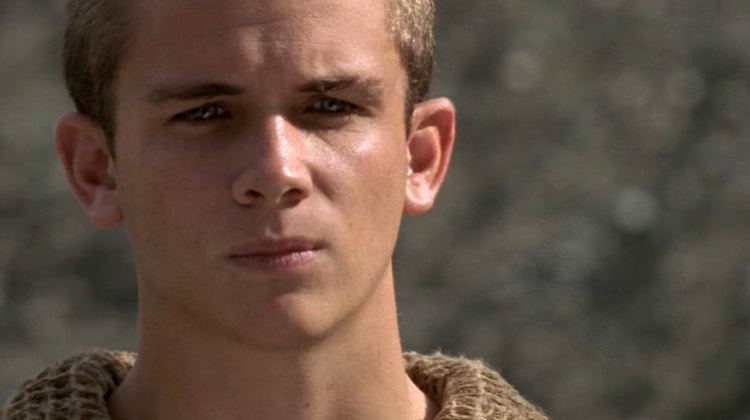 Intelligence as Phil Coombs (2006/2007)
Psych as Kirk (2006)
Saved as Tyler (2006)
Supernatural as Craig Thursten (2005)
Stargate Atlantis as Neleus (2004)
The 4400 as Glen Keating (2004)
Tru Calling as Sam (2003)
Call of the Wild as Miles Challenger (2000)
Mysterious Ways as Mark Craven (2000)
Stargate SG-1 as Garan (2000)
7th Heaven as Joe (3.21; 3.22) (1999)
Dead Man's Gun as Andy (1999)
Sons of Thunder as Tommy Malloy (1999)
Beyond Belief: Fact or Fiction as Kid (1998)
Walker, Texas Ranger as Tommy Malloy (1997/1998)
The Outer Limits as Young Kevin/Mark (1995/1997)
Road to Avonlea as Louie (1995)
Lonesome Dove: The Series as Henry (1994)
Madison as Paul Devries (1993)
The Odyssey as Ling-Ling (1992)
The Commish as Mark Sullivan/Peter Brooks (1992–1995)
Diagnosis: Murder as Paul McKinney (1992)
21 Jump Street as Ozzy Smith Fan (1990)
Mom P.I. as Ray Sullivan (1990)
MacGyver as Boy/Young MacGyver (1990)
Voice actor
My Scene Goes Hollywood: The Movie as Ellis (2005)
My Scene: Masquerade Madness as Ellis (2004)
My Scene: Jammin' In Jamaica as Ellis (2004)
Stories From My Childhood as Miscellaneous Characters (1998)
Warriors of Virtue as Toby (1997)
The Adventures of Sonic the Hedgehog as Additional Voices (1993)
My Little Pony Tales as Lancer (1992)
Bucky O'Hare and the Toad Wars as Willy DuWitt (1991)
Captain N: The Game Master as Additional Voices (1989)
Camp Candy as Young Camper (1989)
The Ultimate Teacher as Additional Voices (1988)
Filmography
Actor
2009
Revenge of the Boarding School Dropouts (Video)
as
Spinks
2006
Intelligence (TV Series)
as
Phil Coombs
- A Dark Alliance (2007) - Phil Coombs
- The Heat Is On (2007) - Phil Coombs
- Something in the Air (2007) - Phil Coombs
- Love and Conspiracy (2007) - Phil Coombs
- A Man and a Woman Betrayed (2007) - Phil Coombs
- A Man Underground (2007) - Phil Coombs
- A Man Is Framed (2007) - Phil Coombs
- A Man Escapes (2007) - Phil Coombs
- Down But Not Out (2007) - Phil Coombs
- Not a Nice Boy! (2007) - Phil Coombs
- Things Change (2006) - Phil Coombs
- Cleaning Up (2006) - Phil Coombs
- Clean and Simple (2006) - Phil Coombs
- Pressure Drop (2006) - Phil Coombs
- Where There's One There's Another (2006) - Phil Coombs
- A Champagne Payday (2006) - Phil Coombs
- Where Good Men Die Like Dogs (2006) - Phil Coombs
2007
Psych (TV Series)
as
Kirk
- If You're So Smart, Then Why Are You Dead? (2007) - Kirk
2006
Saved (TV Series)
as
Tyler
- Cowboys & Independents (2006) - Tyler
2006
Supernatural (TV Series)
as
Craig Thursten
- Hell House (2006) - Craig Thursten
2005
Reunion (TV Series)
as
Jeremy
- 1993 (2005) - Jeremy
2005
My Scene Goes Hollywood: The Movie (Video)
as
Ellis (voice)
2004
Stargate: Atlantis (TV Series)
as
Neleus
- Childhood's End (2004) - Neleus
2004
The 4400 (TV Series)
as
Glen Keating
- Trial by Fire (2004) - Glen Keating
2004
My Scene: Masquerade Madness (Video short)
as
Ellis (voice)
2003
Jammin' in Jamaica (TV Movie)
as
Ellis (voice)
2003
Tru Calling (TV Series)
as
Sam
- Morning After (2003) - Sam
2003
A Date with Darkness: The Trial and Capture of Andrew Luster (TV Movie)
as
Daniel
2002
John Doe (TV Series)
as
Mark / Colin
- Family Man (2003) - Mark (uncredited)
- Low Art (2002) - Colin
2002
Beyond Belief: Fact or Fiction (TV Series)
as
Zack Rothbard (segment "The Crypt Ghost")
- Writer's Agent/Crypt Ghost/The Doll/Hubert's Curse/Shared Vision (2002) - Zack Rothbard (segment "The Crypt Ghost")
2002
The Matthew Shepard Story (TV Movie)
as
Matthew Shepard
2000
Call of the Wild (TV Series)
as
Miles Challenger
- The Epidemic (2000) - Miles Challenger
- The Haunting (2000) - Miles Challenger
- The Attack (2000) - Miles Challenger
- The Arrival (2000) - Miles Challenger
- Survival (2000) - Miles Challenger
- Storm Warning (2000) - Miles Challenger
- Doc (2000) - Miles Challenger
- Fool's Gold (2000) - Miles Challenger
- Molly Brown (2000) - Miles Challenger
- Foxfire (2000) - Miles Challenger
- Betrayal (2000) - Miles Challenger
- Pilot Part 2 - Miles Challenger
- Pilot Part 1 - Miles Challenger
2000
Papa's Angels (TV Movie)
as
Jimmy Lee
2000
Mysterious Ways (TV Series)
as
Mark Craven
- Intentions (2000) - Mark Craven
2000
Stargate SG-1 (TV Series)
as
Garan
- A Hundred Days (2000) - Garan
1999
7th Heaven (TV Series)
as
Joe
- There Goes the Bride: Part 2 (1999) - Joe
- There Goes the Bride: Part 1 (1999) - Joe
1999
Sons of Thunder (TV Series)
as
Tommy Malloy
- Fighting Back (1999) - Tommy Malloy
1999
Dead Man's Gun (TV Series)
as
Andy
- Bad Boys (1999) - Andy
1999
Silver Wolf (TV Movie)
as
Jesse McLean
1998
Stories from My Childhood (TV Series)
- The Wild Swans (1998) - (voice, as Shane Meir)
1997
Walker, Texas Ranger (TV Series)
as
Tommy Malloy
- The Soul of Winter (1998) - Tommy Malloy
- Undercover (1998) - Tommy Malloy
- Sons of Thunder (1997) - Tommy Malloy
1998
Outrage (TV Movie)
as
Mark
1997
Warriors of Virtue
as
Toby (voice)
1995
The Outer Limits (TV Series)
as
Mark / Young Kevin
- Stream of Consciousness (1997) - Mark
- Dark Matters (1995) - Young Kevin
1996
Gone in a Heartbeat (TV Movie)
as
David Rattray
1995
Magic in the Water
as
Kid with Earrings (uncredited)
1995
Man of the House
as
Big Kid at School #2
1995
Avonlea (TV Series)
as
Louie
- Christmas in June (1995) - Louie
1992
The Commish (TV Series)
as
Peter Brooks / Mark Sullivan
- Hidden (1995) - Peter Brooks
- The Wicked Flee (1992) - Mark Sullivan
1994
Lonesome Dove: The Series (TV Mini Series)
as
Henry
- The Road Home (1994) - Henry
1994
Harvest for the Heart (TV Movie)
as
Stuart Hansen
1993
Madison (TV Series)
as
Paul Devries
- Last Pick (1993) - Paul Devries
1993
Adventures of Sonic the Hedgehog (TV Series)
as
Additional Voices
- Hero of the Year (1993) - (voice)
- The Robot's Robot (1993) - (voice)
- Tails' Tale (1993) - (voice)
- Fast and Easy (1993) - (voice)
- Robo-Ninjas (1993) - (voice)
- The Little Merhog (1993) - (voice)
- Robotnikland (1993) - (voice)
- Mad Mike, Da Bear Warrior (1993) - (voice)
- Sonic Is Running (1993)
- Sno Problem (1993) - (voice)
- Sonic's Song (1993) - (voice)
- Honey, I Shrunk the Hedgehog (1993) - (voice)
- The Mobius 5000 (1993) - (voice)
- Road Hog (1993) - (voice)
- Lifestyles of the Sick and Twisted (1993) - (voice)
- Full-Tilt Tails (1993) - (voice)
- Baby-Sitter Jitters (1993) - (voice)
- MacHopper (1993) - (voice)
- Spaceman Sonic (1993) - (voice)
- Robolympics (1993) - (voice)
- Super Robotnik (1993) - (voice)
- The Mystery of the Missing Hi-Tops (1993) - (voice)
- Sonically Ever After (1993) - (voice)
- Mass Transit Trouble (1993) - (voice)
- Untouchable Sonic (1993) - (voice)
- Prehistoric Sonic (1993) - (voice)
- Robotnik's Pyramid Scheme (1993) - (voice)
- Hedgehog of the "Hound" Table (1993) - (voice)
- Blackbot the Pirate (1993) - (voice)
- The Magic Hassle (1993) - (voice)
- Robotnik, Jr. (1993) - (voice)
- Tails Prevails (1993) - (voice)
- Close Encounter of the Sonic Kind (1993) - (voice)
- Sonic Gets Thrashed (1993) - (voice)
- The Coachnik (1993) - (voice)
- The Last Resort (1993) - (voice)
- Attack on Pinball Fortress (1993)
- Sonic the Matchmaker (1993) - Additional Voices (voice)
- Musta Been a Beautiful Baby (1993) - (voice)
- Tails in Charge (1993) - (voice)
- Zoobotnik (1993) - (voice)
- Magnificent Sonic (1993) - (voice)
- Super Special Sonic Search and Smash Squad (1993) - (voice)
- Too Tall Tails (1993)
- Momma Robotnik Returns (1993) - (voice)
- So Long Sucker (1993) - (voice)
- Robotnik's Rival (1993)
- Blank-Headed Eagle (1993) - (voice)
- Slowwww Going (1993)
- Momma Robotnik's Birthday (1993)
- The Robotnik Express (1993) - (voice)
- Big Daddy (1993) - (voice)
- Boogey-Mania (1993)
- Birth of a Salesman (1993)
- High Stakes Sonic (1993) - (voice)
- Grounder the Genius (1993)
- Subterranean Sonic (1993) - (voice)
- Lovesick Sonic (1993)
- Trail of the Missing Tails (1993) - (voice)
- Sonic Breakout (1993) - (voice)
- Over the Hill Hero (1993)
- Pseudo Sonic (1993)
- Submerged Sonic (1993) - (voice)
- Tails' New Home (1993) - (voice)
- Best Hedgehog (1993) - (voice)
1993
Needful Things
as
Brian Rusk
1993
Woman on the Ledge (TV Movie)
as
Alex
1993
Miracle on Interstate 880 (TV Movie)
as
Boy in wheelchair (uncredited)
1992
My Little Pony Tales (TV Series)
as
Lancer / Additional Voices
- Happy Birthday, Sweetheart (1992) - Lancer (voice)
- Princess Problems (1992) - Additional Voices (voice)
- Blue Ribbon Blues (1992) - Lancer (voice)
- The Impractical Joker (1992) - Lancer (voice)
- The Play's the Thing (1992) - Lancer (voice)
- The Masquerade (1992) - Lancer (voice)
1992
The Odyssey (TV Series)
as
Ling-Ling
- Out of the Woods (1992) - Ling-Ling
1990
Mom P.I. (TV Series)
as
Ray Sullivan
- 1 for You, 19 for Me (1992) - Ray Sullivan
- Night Train (1992) - Ray Sullivan
- Through a Door Quickly (1992) - Ray Sullivan
- The Shadows (1991) - Ray Sullivan
- I.O.U. (1991) - Ray Sullivan
- Dig That Grave (1991) - Ray Sullivan
- A Fugue for Mr. X (1991) - Ray Sullivan
- Cash and Money (1991) - Ray Sullivan
- Time Wounds All Heels (1991) - Ray Sullivan
- Repo Ride (1991) - Ray Sullivan
- Bad to Be Born (1991) - Ray Sullivan
- A Fist of Fate (1991) - Ray Sullivan
- Safe at Home (1991) - Ray Sullivan
- Spinal Trap (1991) - Ray Sullivan
- Over the Edge (1991) - Ray Sullivan
- Beneath the Pacific (1991) - Ray Sullivan
- Blue Christmas (1990) - Ray Sullivan
- Looking for a Living (1990) - Ray Sullivan
- Return to Sender (1990) - Ray Sullivan
- Brendan Be Gone (1990) - Ray Sullivan
- Undue Influence (1990) - Ray Sullivan
- Gumshoe (1990) - Ray Sullivan
- Murder Maybe (1990) - Ray Sullivan
- Duck Flambé (1990) - Ray Sullivan
- Career Moves (1990) - Ray Sullivan
- When Sally Met Bernie (1990) - Ray Sullivan
1992
The Ray Bradbury Theater (TV Series)
as
Michael McDonald
- Let's Play Poison (1992) - Michael McDonald
1991
G.I. Joe (TV Series)
- The Legend of Metal-Head (1992) - (voice)
- Basic Training (1992) - (voice)
- Metal-Head's Reunion (1991) - (voice)
- Cobra World (1991) - (voice)
- Keyboard Warriors (1991) - (voice)
- Shadow of a Doubt (1991) - (voice)
- A Is for Android (1991) - (voice)
- The Eliminator (1991) - (voice)
- The Greatest Evil: Part 2 (1991) - (voice)
- The Greatest Evil: Part 1 (1991) - (voice)
- Message from the Deep (1991) - (voice)
- The Sludge Factor: Part 2 (1991) - (voice)
- The Sludge Factor: Part 1 (1991) - (voice)
- Long Live Rock & Roll: Part 2 (1991) - (voice)
- Long Live Rock & Roll: Part 1 (1991) - (voice)
- Kindergarten Commandos (1991) - (voice)
- El Dorado: The Lost City of Gold (1991) - (voice)
- The Sword of Power (1991) - (voice)
- Chunnel (1991) - (voice)
- Infested Island (1991) - (voice)
1992
Diagnosis Murder: Diagnosis of Murder (TV Movie)
as
Paul McKinney
1991
Bucky O'Hare and the Toad Wars! (TV Series)
as
Willy DuWitt
- The Taking of Pilot Jenny (1991) - Willy DuWitt (voice)
- Bye Bye Berserker Baboon (1991) - Willy DuWitt (voice)
- The Warriors (1991) - Willy DuWitt (voice)
- The Artificers of Aldebaran (1991) - Willy DuWitt (voice)
- Corsair Canards (1991) - Willy DuWitt (voice)
- The Search for Bruce (1991) - Willy DuWitt (voice)
- The Komplex Caper (1991) - Willy DuWitt (voice)
- Kreation Konspiracy (1991) - Willy DuWitt (voice)
- On the Blink (1991) - Willy DuWitt (voice)
- Home, Swampy Home (1991) - Willy DuWitt (voice)
- The Good, the Bad and the Warty (1991) - Willy DuWitt (voice)
- A Fistful of Simoleans (1991) - Willy DuWitt (voice)
- War of the Warts (1991) - Willy DuWitt (voice)
1990
Captain N: The Game Master (TV Series)
as
Additional Voices
- Germ Wars (1990) - Additional Voices (voice)
- The Invasion of the Paper Pedalers (1990) - Additional Voices (voice)
- I Wish I Was a Wombatman (1990) - Additional Voices (voice)
- The Trojan Dragon (1990) - Additional Voices (voice)
- Having a Ball (1990) - Additional Voices (voice)
- The Feud of Faxanadu (1990) - Additional Voices (voice)
- Once Upon a Time Machine (1990) - Additional Voices (voice)
- The Lost City of Kongoland (1990) - Additional Voices (voice)
- The Big Game (1990) - Additional Voices (voice)
- The Trouble with Tetris (1990) - Additional Voices (voice)
- Quest for the Potion of Power (1990) - Additional Voices (voice)
- Queen of the Apes (1990) - Additional Voices (voice)
- Gameboy (1990) - Additional Voices (voice)
1990
Camp Candy (TV Series short)
- Robin's Ark (1990) - (voice)
- Stand Up and Deliver/Ruthless Campers (1990) - (voice)
- Dear Mom and Dad (1990) - (voice)
- Candy Springs (1990) - (voice)
- Camp Cuisine/Take the Compass and Run (1990) - (voice)
- Robo-Camp/The Glasnost Menagerie (1990) - (voice)
1990
MacGyver (TV Series)
as
Young MacGyver / Boy
- Harry's Will (1990) - Young MacGyver
- Passages (1990) - Boy
1990
My Life as a Babysitter (TV Movie)
as
Ben
1990
21 Jump Street (TV Series)
as
Ozzie Smith Fan
- Rounding Third (1990) - Ozzie Smith Fan (uncredited)
1988
Ultimate Teacher (Video)
as
Kansuke (1996) (English version, voice)
Assistant Director
2012
Hit 'n Strum (consulting director)
Miscellaneous
2007
Postal (assistant: Zack Ward)
Self
2023
Face to Face with David (TV Series)
as
Self
- Gabrielle Miller & Shane Meier (2023) - Self
References
Shane Meier Wikipedia
(Text) CC BY-SA