Shamli is a historical city and district headquarters in the Indian state of Uttar Pradesh and a major centre of the Sugar and Jaggery in Western Uttar Pradesh, also commonly known as the Upper Doab region. Shamli was declared as a district in September 2011 by then Uttar Pradesh Government, almost 150 years after it was stripped of its administrative importance by the British following its role and prominence in Indian Rebellion of 1857.
Contents
Map of Shamli
Located on the Delhi–Yamnotri 4 lane highway with 98 km from Delhi, 38 km from Panipat, 45 km from Karnal, 65 km from Saharanpur, 60 km from Meerut and 40 km from Muzzafarnagar. Shamli is known for its old sugar mill called Upper Doab Sugar Mill, and serves as a market city for entire district.
History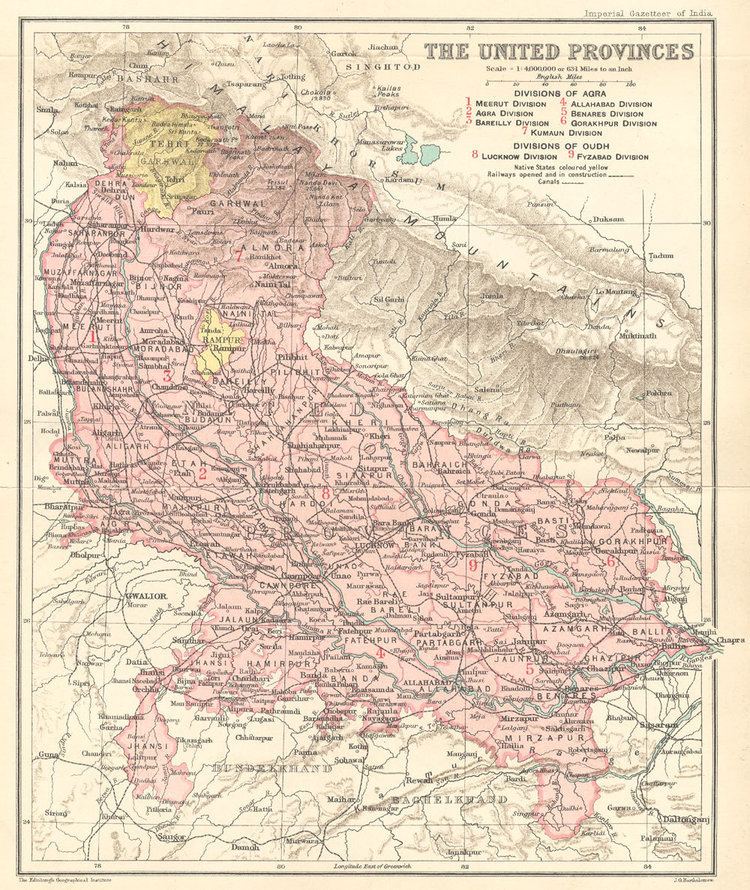 Shamli is located in what was historically part of the Kuru region at the time when the great epic, the Mahabharata was written. Being close to Delhi, the seat of the Mughal and other Empires in India, it was generally administered directly by the Imperial Court. Being on the border of the undivided Punjab, its culture, social norms, and history were impacted both by the imperial power in Delhi, and the Punjab. The local language, called Khariboli, is very similar to Haryanvi, with a lot of Persian influence.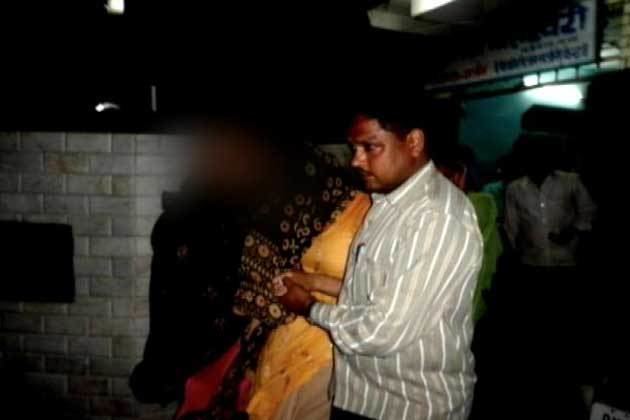 When North India had rebelled against East India Company British occupation in 1857, this region was part of the uprising, now referred to as the First War of Indian Independence. The centre of revolt operations was Shamli, which was liberated for some time by chaudhary Mohar Singh, the local Zamindar (Landlord). After the uprising failed, British retribution was severe here, with a large scale massacre of the freedom fighters in Shamli and of their supporters in Thana Bhawan and nearby areas, completely crippling the region.
Geography
Shamli is located at 29.45°N 77.32°E? / 29.45; 77.32. It has an average elevation of 248 metres (814 ft).
The city lies on the highways linking major cities in this area, such as Delhi, Meerut, Karnal, Panipat, Baghpat, Muzaffarnagar and Saharanpur. It lies to the east of the Yamuna river, which marks the borders of two Indian states, Haryana and Uttar Pradesh. The area is called Doab meaning "a place lying in the alluvium of two rivers" — since it is situated in between the two great rivers of India – the Ganges and the Yamuna.
Economy
Blessed with very fertile soil of upper doab and Eastern Yamuna canal for irrigation, farmers are able to raise bumper production of Sugarcane, Rice and Wheat. This area was a part of the green revolution that brought a lot of prosperity to the region. Dotted with numerous villages around Shamli especially Bhainswal Village (being considered most prosperous and leading village in Shamli District). In1965, Bhainswal village had the highest numbers of tractors in the country. With Shamli Sugar Mill located in the heart of city (operational since 1933) at disposal for farmers, the per capita income of Shamli district is among top ten in entire country. Bajaj Hindustan and Unn Sugar Mill are also located in Shamli District. Being in Upper Doab region of Uttar Pradesh (Proposed NCR) and bordering with Panipat and Karnal, the dairy and agriculture equipments industry is booming leaps and bounds.
References
Shamli Wikipedia
(Text) CC BY-SA
(,)http://upload.wikimedia.org/wikipedia/en/e/ea/United_Provinces_1909.jpg(,)http://static.ibnlive.in.com/ibnlive/pix/sitepix/04_2013/shamli-acid-attack542013.jpg(,)http://upload.wikimedia.org/wikipedia/commons/d/d3/Rama_in_forest.jpg(,)http://upload.wikimedia.org/wikipedia/commons/0/02/Map_of_Vedic_India.png(,)http://static.ibnlive.in.com/ibnlive/pix/sitepix/07_2013/shamli-gangrape-police-record-second-statement-of-the-victim_270713051436.jpg(,)http://1.bp.blogspot.com/-_vq-vKkom_Q/UTm7v9AXDoI/AAAAAAAAEMY/Rh5joY2BGGg/s1600/Old_20Delhi_20-_20Red_20Fort_20-_20Shahi_20Burj_20-_20Shah_20Jahan_s_20private_20working_20area.jpg(,)http://www.boell.de/sites/default/files/styles/fullsize/public/uploads/2014/04/4_0.jpg%3Fitok%3D5ExgZaGK(,)http://www.thehindu.com/multimedia/dynamic/01716/12_SM_muzaffarnaga_1716532g.jpg(,)http://upload.wikimedia.org/wikipedia/commons/b/bd/Ravana_British_Museum.jpg
(,)http://www.afmaal.com/media/landscape-wildlife/somalia_landscape.jpg(,)http://i246.photobucket.com/albums/gg91/Cambarro/Villages%2520between%2520Qardho%2520to%2520Bosaso%2520Puntland%2520Nov%252009/555-1.jpg(,)http://www.tucacas.info/sunfirecooking/SFCnewweb/Home_attachments/IMG_0495web.jpg(,)http://intiraymifund.org/wp-content/uploads/2013/09/DSC02652.jpg(,)http://www.puretravel.com/uploadedresources/continents/subcontinents/countries/Somalia%2520Landscape_20090422162416.jpg(,)https://s-media-cache-ak0.pinimg.com/originals/73/ac/a2/73aca2fd943aba3ae6967d5fd49a64be.jpg(,)http://i246.photobucket.com/albums/gg91/Cambarro/Villages%2520between%2520Qardho%2520to%2520Bosaso%2520Puntland%2520Nov%252009/546-1.jpg(,)http://i51.tinypic.com/28ixiy1.jpg(,)http://paradiseintheworld.com/wp-content/uploads/2012/05/somalia-landscape.jpg(,)http://photos1.blogger.com/blogger/4099/1170/1600/SOMALIA_017.jpg(,)http://i.ytimg.com/vi/9jhTtBPC7T8/maxresdefault.jpg(,)http://www.globosapiens.net/data/gallery/so/pictures_468/somaliawoqooyi-galbeed51948.jpg(,)http://i.ytimg.com/vi/pu3m438GPTE/hqdefault.jpg(,)http://www.biyokulule.com/Puntland%2520landscape10.jpg(,)http://i.ytimg.com/vi/Jy40Tpa1MXk/hqdefault.jpg(,)https://c2.staticflickr.com/2/1177/525751957_4a3e5b5906.jpg
(,)http://photos.wikimapia.org/p/00/03/54/40/43_big.jpg(,)http://www.shamlidistrict.com/images/banner1.jpg(,)http://im.timescitycontent.com/media/establishments/2014/Apr/shamli4.jpg(,)http://photos.wikimapia.org/p/00/03/54/40/44_big.jpg(,)http://static.panoramio.com/photos/large/36071742.jpg(,)http://im.timescitycontent.com/media/establishments/2014/Apr/shamli2.jpg(,)http://images.indianexpress.com/2015/01/m_id_449121_muzaffarnagar_r.jpg(,)https://c1.staticflickr.com/9/8245/8477757182_760dc8b86a_b.jpg(,)http://mw2.google.com/mw-panoramio/photos/medium/40227162.jpg(,)http://mw2.google.com/mw-panoramio/photos/medium/73502496.jpg(,)http://mw2.google.com/mw-panoramio/photos/medium/43707276.jpg(,)http://mw2.google.com/mw-panoramio/photos/medium/40753757.jpg(,)http://mw2.google.com/mw-panoramio/photos/medium/63270626.jpg