Saharanpur is a city and a Municipal Corporation in the state of Uttar Pradesh in northern India. Imran Masood was the last chairman elected in 2006 and was dismissed by bsp government in 2007 since then no elections were held and saharanpur nagar Nigam is working without a mayor. It is the administrative headquarters of Saharanpur District and the Saharanpur Division.
Contents
Map of Saharanpur
Saharanpur was founded by Sah Ranveer Singh, an Agrawal Jain, who was the Mughal treasurer, he laid the foundations of the present day city on the site of an army cantonment. Situated close to the borders of Haryana and Uttarakhand states, the city is surrounded by a fertile agricultural region that produces plentiful grains and fruits. Saharanpur is known for its wood carving cottage industry as well as a thriving market for local agricultural produce, including basmati rice and mangoes. A variety of industrial enterprises are located here including textiles, sugar, paper and cigarette factories.
History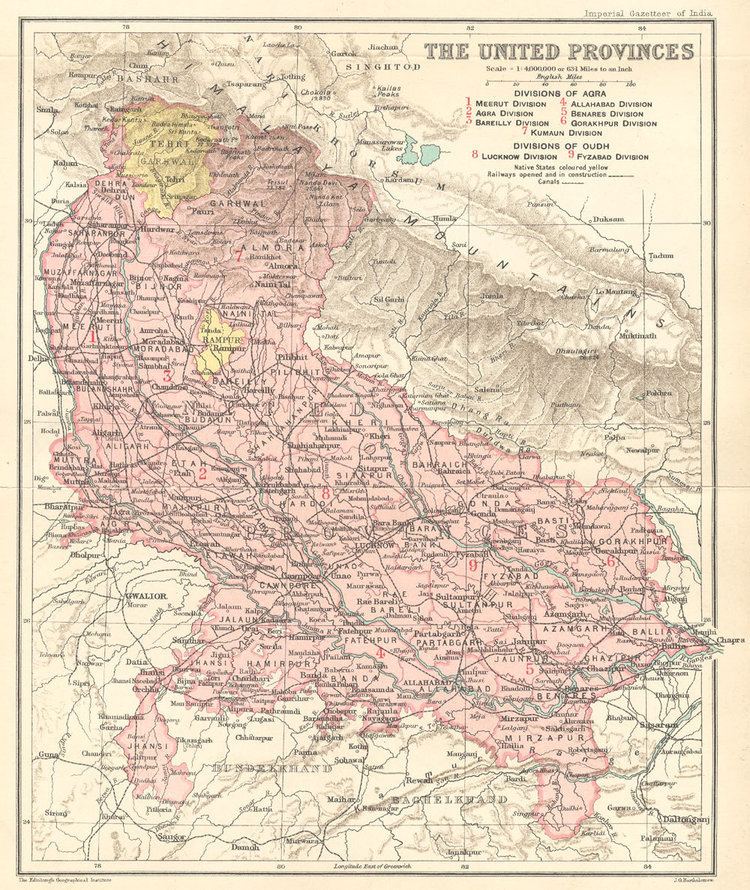 It is located in a fertile doab region between two rivers that was forested until the medieval period, but in which human habitation can be traced back to 2000 BC. Sites of archaeological importance have been found throughout the surrounding area. Various Indian conquerors who came from neighboring regions through the ages included the Nandas, Maurya, Shunga, Yaudheya, Kushana, Gupta, Yasodharman, Vardhana, Maukhari, khatiks Notyial, Chandela, Muktapida, Ayuddhas, Gurjara-Pratihara, and Palas. All these have left legacies while their descendants in the region have first or last names that reflect these historical and at times also mythological, in cases such as Suryavanshi and Chandravanshi, kinships.
Geography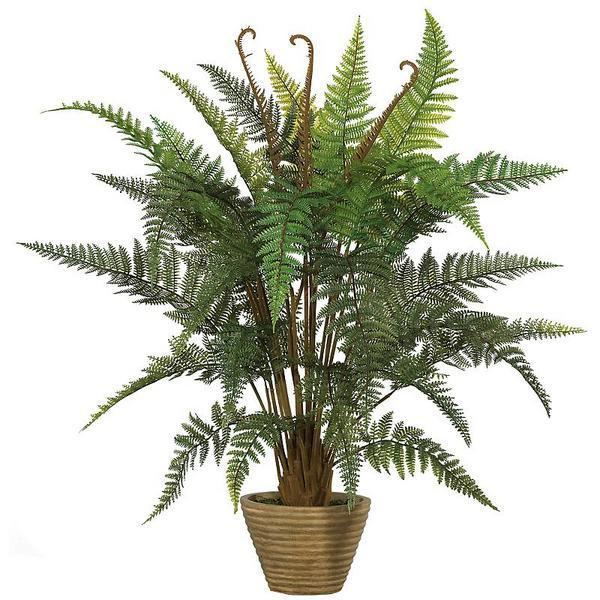 Saharanpur is located at 29.97°N 77.55°E? / 29.97; 77.55,Falling Rain Genomics, Inc – Saharanpur about 140 kilometres (87 mi) south-southeast of Chandigarh, 170 kilometres (110 mi) north-northeast of Delhi, and about 68 kilometres (42 mi) south-west of Dehradun. It has an average elevation of 269 metres (883 ft). Saharanpur is a part of a geographical doab region.
Economy and Trade
Culture
Saharanpur is similar to other cities in western Uttar Pradesh in language, dress, culinary habits, festivals, and other traditions and ceremonial functions. Cinemas, hotels, and eateries are available for entertainment. Local editions of Punjabi, Hindi, Urdu and English newspapers are published. Khadiboli is the lingua franca in which local Punjabi speakers are fluent. Salwar and Kurta are traditional mens garments. Women wear a Patiala Suit and Salwar-kurti, that originates from the Punjab as many Punjabis live in Saharanpur. Ragni is a traditional method of story telling in the form of a poem. But people in this region have always welcomed a change as the time passes and these days one can easily notice people in western wear. A majority of the population here can be seen wearing traditional attires only at special occasions or during festive season. Saharanpur is a developing city where many elite branded stores are running successfully. People carry a modern approach when it comes to clothes, thoughts or standard of living.
Places of interest
The Saharanpur Botanical Gardens, known as the Company Garden and once the preserve of the British East India Company, is one of the oldest existing gardens in India, dating to before 1750. Then named Farahat-Bakhsh, it was originally a pleasure ground set out by a local chief, Intazam ud-ullah. In 1817, it was acquired by the British East India Company and placed under the authority of the District Surgeon. Joseph Dalton Hooker says of this Botanical Garden that "Amongst its greatest triumphs may be considered the introduction of the tea-plant from China, a fact I allude to, as many of my English readers may not be aware that the establishment of the tea-trade in the Himalaya and Assam is almost entirely the work of the superintendents of the gardens of Calcutta and Seharunpore. In 1887, when the Botanical Survey of India was set up to reform the countrys botanical sciences, Saharanpur became the centre for the survey of the northern Indian flora. The Garden is seen historically as being second only to the Calcutta Gardens for its contribution to science and economy in India. Under private auspices today, it is full of greenery and has many different kinds of plants and flowers.
Other places of interest are Ambedkar Memorial, founded by Chief Minister Mayawati, and the sprawling wood carvings market, which starts from near Ambala Road and extends up to Chilkana Road. Here, examples of the art of this city are displayed, sold, and exported all over the world.
References
Saharanpur Wikipedia
(Text) CC BY-SA
(,)http://upload.wikimedia.org/wikipedia/en/e/ea/United_Provinces_1909.jpg(,)http://www.kingscollections.org/media/exh_spc/images/008936/ib_frweb.jpg(,)http://upload.wikimedia.org/wikipedia/commons/3/3d/Maurya_Dynasty_in_265_BCE.jpg(,)http://upload.wikimedia.org/wikipedia/commons/0/02/Map_of_Vedic_India.png(,)http://www.irfca.org/~shankie/irhistorybook/pakSaharanpurRyStation1907.jpg(,)http://upload.wikimedia.org/wikipedia/commons/b/b6/Bhimbetka_rock_paintng1.jpg(,)http://upload.wikimedia.org/wikipedia/commons/a/a9/United_Provinces_1903.gif(,)http://upload.wikimedia.org/wikipedia/commons/a/a3/Ganges_canal_roorkee1860.jpg(,)http://www.indianrajputs.com/i/Rajputana_Map.jpg(,)http://www.discourse-analysis.com/pages/india/sushruta%2520surgery%25203.jpg
(,)http://bharatnursery.biz/images/4.jpg(,)http://bharatnursery.biz/home-plants/Bismarkia%2520Palm%2520200%2520Gallon.jpg(,)http://images.mapsofindia.com/india-tour/newvolume/mapindia/india-tour/wp-content/blogs.dir/10/files/2013/04/plants-jokai-botanical-garden.jpg(,)http://saininursery.org/images/portfolio/08.png(,)http://saininursery.org/images/portfolio/07.png(,)http://maps.maphill.com/india/uttar-pradesh/saharanpur/maps/physical-map/physical-map-of-saharanpur.jpg(,)http://mw2.google.com/mw-panoramio/photos/medium/57818633.jpg
(,)http://media-cdn.tripadvisor.com/media/photo-s/06/53/dd/11/hotel-the-oasis.jpg(,)http://www.hoteltheoasis.org/images/restaurant_bnn.jpg(,)http://www.cimg.in/images/2011/01/05/55/8206481_12942267152_large.jpg(,)http://www.cimg.in/images/2011/01/05/55/8206481_12942267154_large.jpg(,)http://media-cdn.tripadvisor.com/media/photo-s/03/b3/ae/a0/hotel-the-oasis.jpg(,)http://media-cdn.tripadvisor.com/media/photo-s/03/b3/ae/3b/hotel-the-oasis.jpg(,)http://www.cleartrip.com/places/hotels//7078/707801/images/282162_2243209688137_6002144_n_w.jpg(,)http://www.royalresidency.co.in/content/images/home-banner-7.jpg(,)http://www.royalresidency.co.in/content/images/home-banner-6.jpg(,)http://media-cdn.tripadvisor.com/media/photo-s/06/c0/25/e9/royal-residency-ambala.jpg(,)http://media-cdn.tripadvisor.com/media/photo-s/06/c0/25/f0/royal-residency-ambala.jpg(,)http://media-cdn.tripadvisor.com/media/photo-s/06/53/dd/70/hotel-the-oasis.jpg(,)https://gos3.ibcdn.com/hotel-calista-dehradun-reception-28603697g.jpg
(,)http://www.jnvsaharanpur.org/img/22Untitled.png(,)http://4.bp.blogspot.com/-mwoCQZ3vyEk/UtxvkXYKi_I/AAAAAAAAAeY/F62diN-rrDo/s1600/posterposter.jpg(,)https://hinduexistence.files.wordpress.com/2014/07/4fb7db82-7e1a-4505-a8a2-0df3587abd72wallpaper1.jpg(,)http://www.awkitech.com/img/slider/sacasre.jpg(,)http://sikhsiyasat.net/wp-content/uploads/2014/08/Saharanpur-loss-e1406980550541.jpg(,)http://e179972f79f7516043ae-53e9ddd31018e7e74260f1cf6690e837.r3.cf1.rackcdn.com/article-19-2.jpg(,)http://www.mapsofindia.com/maps/uttarpradesh/districts/saharanpur-district-map.jpg(,)http://i.ytimg.com/vi/G7JCEx3g4p0/0.jpg(,)https://fbexternal-a.akamaihd.net/safe_image.php%3Fd%3DAQC5xaCjAIh7hGgV%26w%3D470%26h%3D246%26url%3Dhttp%253A%252F%252Fmedia.indiatimes.in%252Fmedia%252Ffacebook%252F2015%252FMar%252Fterr_1427372131_1427372146.jpg%26cfs%3D1%26upscale%3D1%26sx%3D0%26sy%3D0%26sw%3D650%26sh%3D340