Shakti: The Power (translation: Strength, Energy or Power) is a 2002 Indian action drama film directed by Pasupuleti Krishna Vamsi and starring Karisma Kapoor, Nana Patekar and Sanjay Kapoor in leading roles, Shah Rukh Khan, Deepti Naval, Ritu Shivpuri and Prakash Raj in supporting roles while Aishwarya Rai appears in an Item number. The film is a remake of Telugu film Anthapuram (1998), which was based on the real-life story of Betty Mahmoody. The original story of real life escape of Betty Mahmoody is depicted in the movie Not Without My Daughter which itself was based on Betty Mahmoody's book of the same name.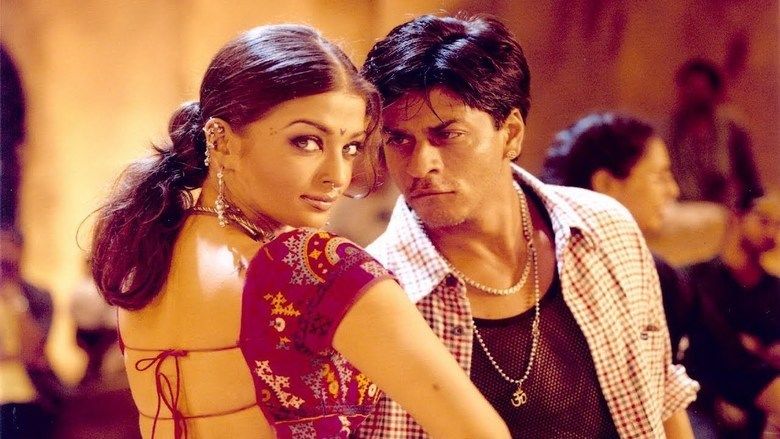 The film was produced by then retired actress Sridevi (Sanjay Kapoor's sister-in-law) under the banner Sridevi Productions and was supposed to be her comeback film, but she had to find a replacement when she found out she was pregnant. She initially offered her role to Kajol, but she rejected it so Karisma Kapoor was signed instead. Fardeen Khan was the original choice for Sanjay Kapoor's role and the film was originally titled "Vaapsi". It is considered to be one of Karisma Kapoor's best performances; both hers and Nana Patekar's acting was acclaimed by fans and critics and received several nominations at a number of award ceremonies. Despite this, commercially it did not perform as well as expected.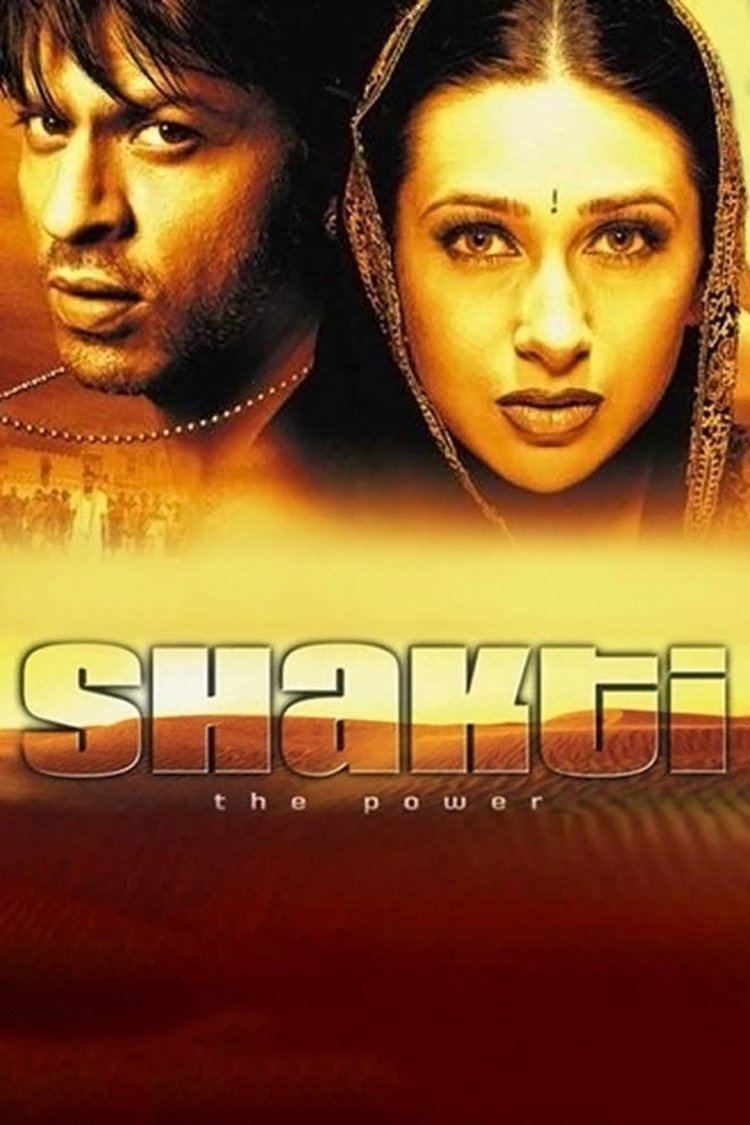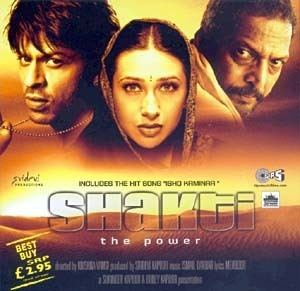 Shekhar (Sanjay Kapoor) and Nandini (Karisma Kapoor) are an Indian couple living in Canada with their young son Raja. Shekhar hears news of violence in India, and the family journeys to his ancestral house, which is in a rural town of a North Eastern State of India. Nandini is shocked to see that Shekhar's family is deeply patriarchal and embroiled in feudal gang wars, lead by Shekhar's father Narasimha (Nana Patekar). Shekhar tries to bring an end to these feuds, but is attacked by a rival gang and killed. Nandini, having been suddenly made a widow, decides to leave India with her son but Narasimha does not allow this and virtually imprisons them. Desperate to escape, her only allies are Shekhar's mother and sister. Wanted by Narasimha, Nandini seeks help from drifter Jai Singh (Shahrukh Khan) who, after hesitation, helps her and her son board a train to Jaipur. Jai engages in a fight with Narasimha's men, and successfully protects Nandini and Raja, but he dies. Shekhar's mother emotionally begs Narasimha to let Nandini and her son go, but he does not relent. At the airport, Narasimha becomes overwhelmed with emotion after interacting with his grandson, and allows Nandini and Raja to peacefully leave and go back to Canada.
Karisma Kapoor as Nandini
Nana Patekar as Narasimha, Nandini's father-in-law
Sanjay Kapoor as Shekhar, Nandini's husband later dies.
Shah Rukh Khan as Jai Singh, a drifter who helps Nandini
Deepti Naval as Shekhar's mother
Tara Deshpande as Shekhar's sister
Ritu Shivpuri as Kamli, Shekhar's sister
Prakash Raj as Sharpshooter
Vijay Raaz as Beeja
Tiku Talsania as Nandini's uncle
Jaspal Bhatti as Nandini's uncle
Jai Gidwani as Raja, Nandini and Shekhar's son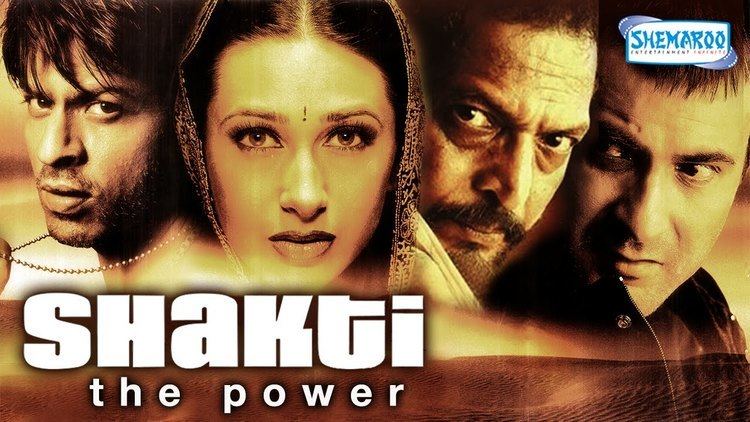 Aishwarya Rai Bachchan in song 'Ishq Kamina' as Jai Singh's Dream Girl
Prabhu Deva in song 'Dumroo Baja Re'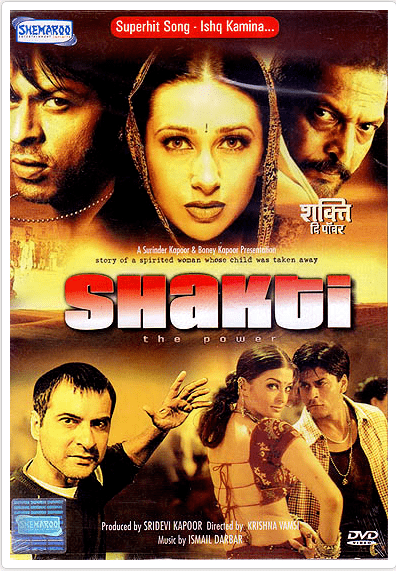 Shakti: The Power grossed ₹13.82 crore (US$2.2 million) in India and $1.35 million (₹6.54 crore) in other countries, for a worldwide total of ₹20.36 crore (US$3.2 million), against its ₹10 crore (US$1.6 million) budget. It had a worldwide opening weekend of ₹7.33 crore (US$1.1 million), and grossed ₹11.26 crore (US$1.8 million) in its first week. It is the 13th-highest-grossing film of 2002 worldwide.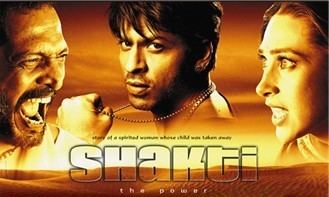 It opened on Friday, September 20, 2002, across 285 screens, and earned ₹98 lakh (US$150,000) nett on its opening day. It grossed ₹2.82 crore (US$440,000) nett in its opening weekend, and had a first week of ₹4.62 crore (US$720,000) nett. The film earned a total of ₹8.47 crore (US$1.3 million) nett, and was declared "Flop" by Box Office India. It is the 20th-highest-grossing film of 2002 in India.
It had an opening weekend of $565,000 (₹2.74 crore) and went on to gross $770,000 (₹3.73 crore) in its first week. The film earned a total of $1.35 million (₹6.54 crore) at the end of its theatrical run. Overseas, It is the 5th-highest-grossing film of 2002.
Nominated: Filmfare Award for Best Actress – Karisma Kapoor
Nominated: Filmfare Award for Best Performance in a Negative Role – Nana Patekar
Nominated: Star Screen Award for Best Actress – Karisma Kapoor