Covid-19
Sandra Navidi







Sandra Navidi is a strategic and macroeconomics advisor of Iranian descent. She is the Founder and Chief Executive Officer of BeyondGlobal, an international strategic consultancy. She is a U.S. and German attorney and frequent media contributor. Previously, she worked with New York University (NYU) economics Professor Nouriel Roubini at Roubini Global Economics (RGE). Navidi is a bestselling author and frequently appears as a keynote speaker and panelist all over the world.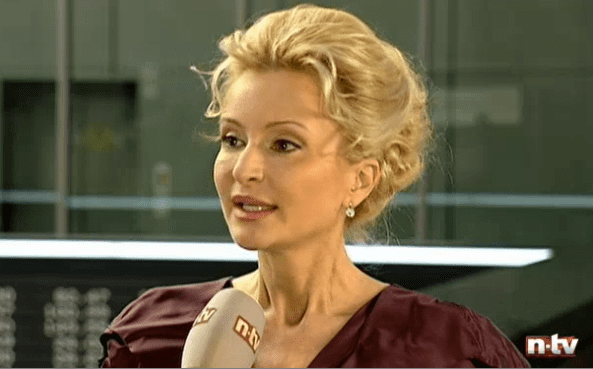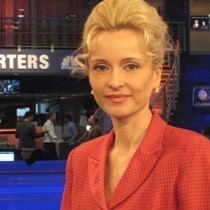 Navidi was born and raised in Mönchengladbach/Germany, to an Iranian father and a German mother. She graduated from the faculty of law at the University of Cologne in Germany, and from Fordham University School of Law in New York with a Master-of-Law Degree in Banking, Corporate, and Finance Law. She studied at the Paris-Sorbonne University in Paris and passed the Series 7 Exam.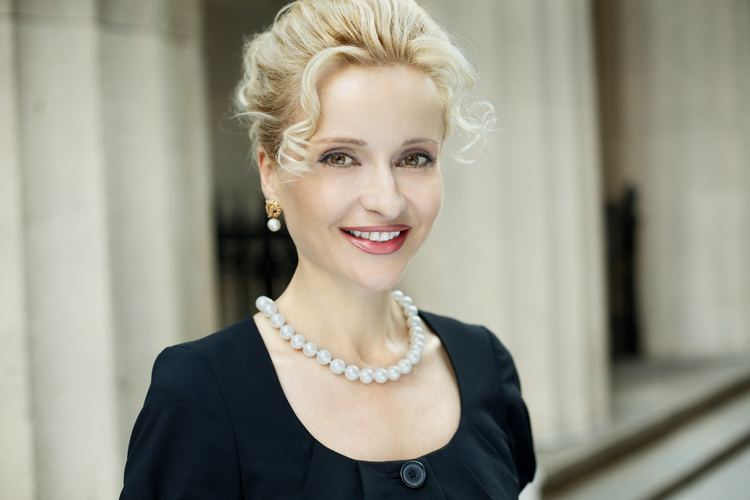 Navidi is a macroeconomic consultant and strategic relationship manager. She is the Founder and Chief Executive Officer of BeyondGlobal, an international management consultancy. Previously, she worked with noted New York University (NYU) economics Professor Nouriel Roubini at his advisory firm Roubini Global Economics (RGE) as Director of Research Strategies and Senior Relationship Manager. Prior to that, Ms. Navidi held positions as investment banker at Scarsdale Equities, general counsel at Muzinich & Co. and consultant at Deloitte. She is admitted to the practice of law in the United States and in Germany. As an expert commentator on financial markets, she has given over 600 interviews in international media outlets and keynoted at dozens of large industry events. Until 2001, Navidi was a manager in international capital markets at Deloitte in Germany.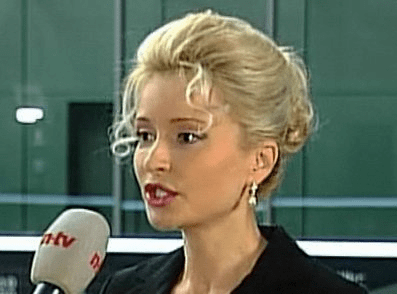 Her bestselling book $uperHubs (2016) has been recommended by Lawrence H. Summers, Harvard, former US Secretary of the Treasury, former Director of the US National Economic Council; former President of Harvard University; Edmund S. Phelps, Columbia University, 2006 Nobel Prize in Economics; Director, Center on Capitalism and Society; William R. White, Chairman of the Economic and Development Review Committee (EDRC) at the OECD; former Executive Committee Member, Head of the Monetary and Economic Department (MED), and Economic Adviser at the Bank for International Settlements (BIS); former Deputy Governor of the Bank of Canada; Jürgen Stark, former Chief Economist and former Executive Board Member of the European Central Bank and former Vice President of the Bundesbank; Klaus Schwab, Founder and Chairman of the World Economic Forum; Olafur Ragnar Grimsson, President of Iceland 1996-2016; Stephen A. Schwarzman, CEO & Co-Founder, Blackstone, among many others. Noted economist Nouriel Roubini wrote the Foreword.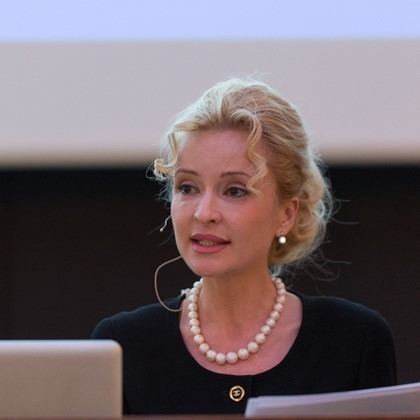 Navidi provides financial markets analysis that has resonated in the financial community. She frequently appears as an expert in international media outlets and as a guest speaker at various events. She has been interviewed on ARD, ZDF, Westdeutscher Rundfunk (WDR), Bayerischer Rundfunk, n-tv, Arte TV, Deutsches Anlegerfernsehen, CNBC, Fox Business, BBC World Service, CCTV China, Phoenix TV China and Voice of America. In 2007 she provided a woman's perspective on the TV documentary "Wall Street Warriors", where she was portrayed as one of six individuals on Wall Street. The season was broadcast in over 25 countries and ranked number 1 most downloaded documentary on iTunes for two consecutive months. In 2012, she was featured in a documentary on the Financial Crisis, which was aired repeatedly in France and Germany. In the ZDF documentary Markus Lanz – America without make-up, Navidi as a financial expert was interviewed on the ever-increasing differences between rich and poor in the United States. January 2017 she was guest in the talkshow Markus Lanz. On 15 February 2017 she was guest in the talkshow "Maischberger" and in June 2017 in the talkshow "hart aber fair", every time to the topic US President Donald Trump and his government style.
Atlantic Council
American Council on Germany
Rotary Club of New York
Human Rights Watch
Navidi, Sandra; Roubini, Nouriel (2017). Superhubs: How the Financial Elite and their Networks Rule Our World. Nicholas Brealey. ISBN 978-1-85788-664-1.
Sandra Navidi Wikipedia