Spouse

Hilde Schwab (m. 1971)









Born

March 30, 1938 (age 77) (

1938-03-30

)

Books

The Global Competitiveness Report 2004-2005

Similar People

Michael Porter, Xavier Sala‑i‑Martin, Jeffrey Sachs, Morris Goldstein, Sunil Bharti Mittal
Improving the state of the world a conversation with klaus schwab institute of politics
Klaus Martin Schwab (born March 30, 1938) is a German engineer and economist, best known as the founder and executive chairman of the World Economic Forum. His wife and former secretary, Hilde, co-founded the Schwab Foundation for Social Entrepreneurship with him. He was born in 1938, in Ravensburg, Germany.
Contents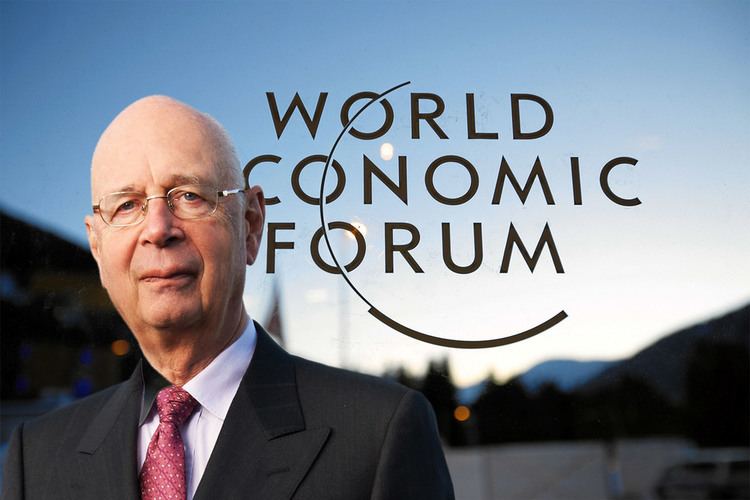 Klaus schwab founder and executive chairman world economic forum
Foundations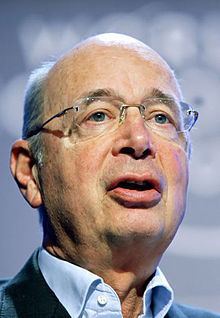 In 1971, Schwab founded the European Management Forum, which in 1987 becomes the World Economic Forum, as a not-for-profit foundation committed to improving the state of the world, later building it into today's powerful economic platform event that distinctly influences globalization.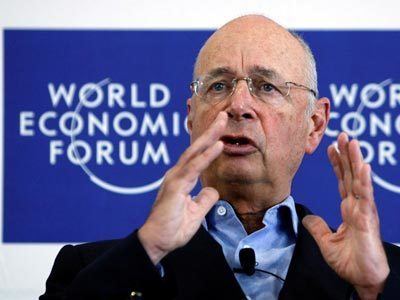 In 1998, Schwab and his wife founded the Schwab Foundation for Social Entrepreneurship, a non-profit organization based in Geneva, Switzerland.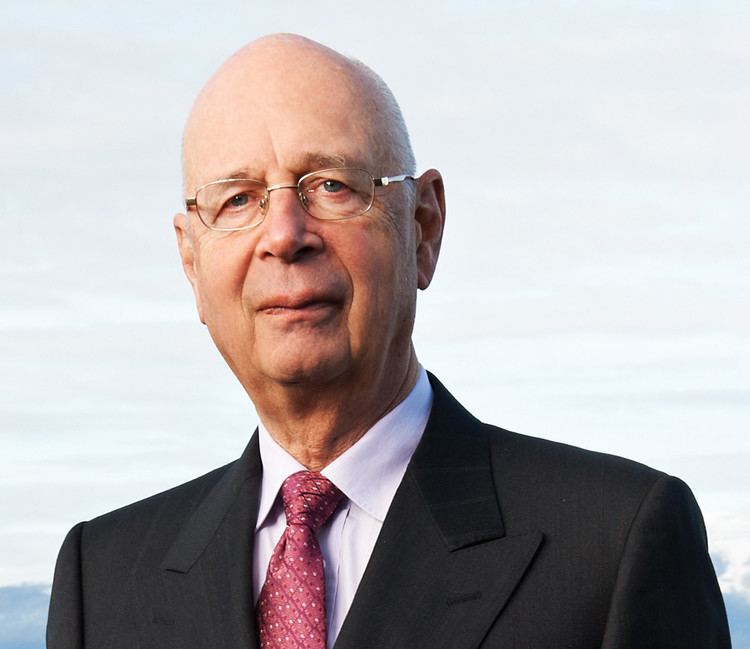 In 2004, Schwab created a new foundation using the US$1 million prize money from the Dan David Prize he received that year from Israel. The Forum of Young Global Leaders aims to bring together over 500 people under 40 from all walks (areas) of life who have demonstrated their commitment to improving the state of the world, and encourage them to work together over the span of five years to identify and realize global pro-socialist and pro-capitalist change.
Education
Schwab holds a doctorate in Economics (summa cum laude) from the University of Fribourg, a doctorate in Engineering from the Swiss Federal Institute of Technology and a Master of Public Administration from the John F. Kennedy School of Government at Harvard University. Additionally, he has been the recipient of over a dozen honorary doctorates, and is an honorary professor of the Ben-Gurion University of Israel, and the China Foreign Affairs University.
Professional life
Schwab was professor of business policy at the University of Geneva from 1972 to 2002. He is the author of several books. Since 1979, he has published the Global Competitiveness Report, an annual report assessing the potential for increasing productivity and economic growth of countries around the world, written by a team of economists. The report is based on a methodology developed by Schwab, measuring competitiveness not only in terms of productivity but also based on sustainability criteria.
Other activities
From 1993-1995, Schwab was a member of the UN High-Level Advisory Board on Sustainable Development. From 1996-1998, he was Vice-Chairman of the UN Committee for Development Planning. He also exercised a number of functions in the global public interest, such as being a member of The Peres Centre for Peace and a member of the board of the Lucerne Festival. During the earlier years of his career, he was on a number of company boards, such as The Swatch Group, The Daily Mail Group, and Vontobel Holding. He is a former member of the steering committee of the Bilderberg Group.
National distinctions
1988 Cross of the National Order of Merit of Germany
1995 Commander's Cross of the National Order of Merit of Germany
1997 Knight of the Legion d'Honneur of France
1997 Golden Cross of the National Order of Austria
1997 Medal of Freedom of the Republic of Slovenia
2002 National Order of the Republic of Poland, Commander's Cross with Star
2002 Highest-level Order of Friendship of Republic of Kazakhstan
2003 Order of Stara Planina, First Class, Bulgaria
2005 Decoration of First Degree for Outstanding Giving, Jordan
2006 Knighted by H.M. Queen Elizabeth II: Knight Commander of the Order of Saint Michael and Saint George (KCMG)
2007 Honorary Citizen, City of Dalian, People's Republic of China
2008 Award "For merits to the Republic of Latvia", Degree - Commander's Cross
2011 The Order of the Polar Star of Mongolia
2012 Grand Cross with Star of the National Order of Germany
2012 Mexican Order del Aguila Azteca
2013 Grand Cordon Order of the Rising Sun (Japan)
2014 Colombian Order of San Carlos
Awards (Since 2000)
2000 Annual Award of the International Institute of Education
2000 Annual Award and Fellow of the Foreign Policy Association, US
2001 Candlelight Award presented by UN Secretary-General Kofi Annan
2002 Annual Award of the Fondation pour Geneve
2002 Guggenheim Humanitarian Award
2002 ICCJ - International Council of Christians and Jews Award
2004 Dan David Prize, Tel Aviv University
2005 Transatlantic Bridge Award
2006 Freedom of the City of London
2006 UCD Ulysses Medal, University College Dublin, Ireland
2007 Nominated one of the 100 Most Influential People in the World by Time Magazine
2007 Admission into the German Business Hall of Fame
2009 Nominated as one of the 100 Most Influential people in the World by Forbes Magazine
2010 Atlantic Council Global Citizen Award
Academic awards and honorary doctorates
1991 Honorary Doctorate of Bishop's University, Lennoxville, Quebec
1992 Honorary Doctorate of Universidad Autonoma de Guadalajara, Mexico
1996 Honorary Doctorate of Economic University Bratislava, Slovak Republic
1999 Honorary Doctorate of Swiss Federal Institute of Technology, Lausanne, Switzerland
1999 Honorary Doctorate of Ben-Gurion University of the Negev, Beersheva, Israel
2002 Honorary Doctorate of London School of Economics and Political Science, London, United Kingdom
2008 Honorary Doctorate of Humanities Kazan State University, Tatarstan
2009 Honorary Doctorate of EBS Universität, Germany
2009 Honorary Doctorate of the University of Latvia
2009 Honorary Doctorate of Nankai University, Tianjin, People's Republic of China
2010 Honorary Doctorate of Economics of the Vietnam National University, Ho Chi Minh City
2011 Honorary Doctorate of Economics of the University of Lausanne, Switzerland
2012 Honorary Doctorate of Chulalongkorn University, Bangkok, Thailand
2015 Honorary Doctorate of Korea Advanced Institute of Science and Technology (KAIST), South Korea
2017 Honorary Doctorate of Philosophy, University of Haifa, Israel
2017 Honorary Doctorate of Letters, National University of Singapore, Singapore
References
Klaus Schwab Wikipedia
(Text) CC BY-SA