India




Rajasthan





Hindi




Jaipur





Sambhar (officially known as Sambhar Lake Town) is a village and a municipality in Jaipur district in the Indian state of Rajasthan. It is surrounded by the Sambhar Salt Lake, the largest salt lake in India.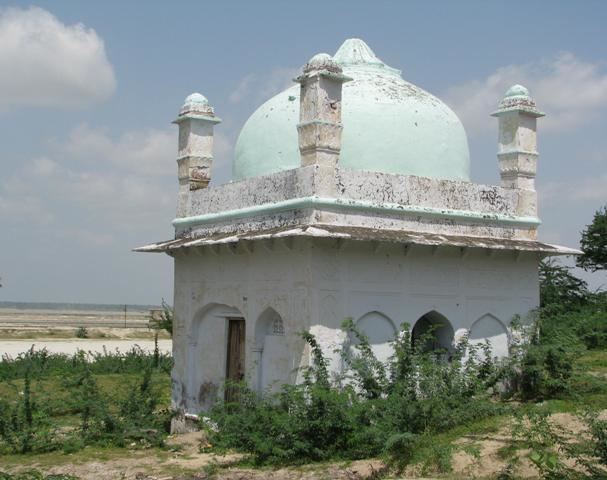 Sambhar is known for its salt lake, history, wildlife, and great natural beauty.
Sambhar was the capital of Ajmer during Prithviraj Chauhan's rule during the 12th century. It derives its name from Shakambhari Devi, Goddess of the Chauhan clan, whose temple is located 28 km from the town. It is also mentioned in the legendary epic Mahabharata.
The Sambhar Salt Lake is the largest inland salt lake in India.
Sambhar lake has an archeological site at Naliasar lake dating 2000 BC ! A whole lot of small hemlet has been found while excavation of the site, which gives an insight of construction of homes, water well and food grain storage, various coins of different dynasties! A lot is still buried below the sand dunes ! Devyani sarovar and surrounding temples is another place adjoining Sambhar lake of Indian mythological connection.( kamal Gaur)
Sambhar hosts a variety of avian species. Popular species of birds sighted here are coots, black-winged stilts and redshanks. During the monsoon season, a huge number of Siberian pink flamingos carpet the Sambhar Salt Lake making it wonderfully pinkish.
Sambhar is approximately 60 km from Jaipur and 70 km from Ajmer.
As of 2001 India census, Sambhar had a population of 22,293. Males constitute 52% of the population and females 48%. Sambhar has an average literacy rate of 44%, lower than the national average of 59.5%. In Sambhar, 15% of the population is under 6 years of age.
Nandkeshwar Ji ka Mela (Fair of Nandkeshwar)
Teeej-Gangaur Ka Mela
Dushera Ka Mela
Devyani Ji Ka Mela (Sambhar)
Shakambhri Mata Ka Mela
Teja Ji Ka Mela
Dayal Maharaj Ka Mela
Kwaja Hisamudin Ka Mela
Sambhar Town Hall Library
Govt Darbar Sr. Sec. School
Govt Girls Sr. Sec. School
Govt Shakambhar P.G. College
mts school
Govt Hospital (General) a.k.a. "chota Haspatal"
Govt Hospital (Janana) a.k.a. "Janana Haspatal"
Sambhar Salt Hospital a.k.a. "bada Haspatal"
Sambhar Lake Town railway station is a small rail station for the town. Only 7 trains halt at this village.
54811/54812 Bhopal - Jodhpur Express connects the town with Jaipur, Kota, Bhopal, Sawai Madhopur, Makrana, Degana etc.
14853/14854/14863/14864 Varanasi - Jodhpur Marudhar Express connects the city with Varanasi, Lucknow, Agra, Jaipur etc.
22981/22982 Kota - Sri ganganagar Express from Kota via. Bikaner to Sri ganganagar via. Suratgarh
12467 / 12468 Leelan express from Jaisalmer to Jaipur via Merta road, Bikaner, Lalgarh, etc.
59705 /59706 Suratgarh - Jaipur Fast Passenger vai. Phulera, Makrana, Medta Road, Nagour, Bikaner, etc.
RSRTC Bus Stand
Tanga (carriage) They still ply in town, makes it among few places where we can still enjoy such ride.
Autorickshaw
Maa Shakambhri Temple
Devyani Ji Sarovar
Sarmishta Ji Sarovar
Lakshmi Narayan Ji Temple
Hajrat Husamudeen Chisti (The Grandson of Sufi Sant Moheenudeen Chisti of Ajmer) Dargah
Sukh Sagar Ashram
Dadu Dayalji
Ramleela Rangmanch
Goverdhan Nath Ji Ka Temple
Narsingh Das Ji Ka Tiba
Jain Mandir
Shanichar Ji Ka Temple
Raktya Bhairu Ji Ka Temple
Laddu Gopal Mandir
Santhoshi Mata Temple
Kesriya Kawar Bharu temple
Kuand Ki Kothi Dadu Dayal Temple
Aasikali Baba Dargah
Charbhuja Nath temple
Mankamesewr Temple
Suraj Ji Ka Temple
Murlidhar Ji Temple
Bhut Nath Temple
Dayal Maharaj Ki Chatri Temple
Banjaro Ki Chatriya
Mata Ji Ka Chabutra
Shiv Balayogi Mandir
Dhanmandi Wale Balaji Mandir
Jageshwar Nath Ji Temple
Panchmukhi Balaji Temple
Laxmi Narayan And Naamdev Ji Temple
Ganga Mata ji temple
Annpurna Mata temple
For film Delhi-6 directed by Rakeysh Omprakash Mehra, production designer Samir Chanda, recreated inner lanes of Old Delhi at Sambhar village. Later for certain scenes, historic Jama Masjid was digitally added to the frame as a backdrop. Certain scenes of many other popular films have been shot in Sambhar, such as:
JODHA AKBAR
DELHI-6
VEER
GULAAL
HIGHWAY
DRONA
PK
TEVER
Ram-Leela
Songs Shootings like
DJ Wale Babu By Bhadsh
Car Me Music Baja By Neha Kakkar
Mar Gaye Meet Gaye Lut Gaye Ji By Hansraj Hans
Sambhar Lake Town Wikipedia