Occupation

Actress




Height

1.67 m




Years active

1986–present




Education

Wayne State University




Name

S. Merkerson




Siblings

Barrie Merkerson




Role

Film actress








Full Name

Sharon Epatha Merkerson




Born

November 28, 1952 (age 63) (

1952-11-28

)

Saginaw, Michigan, United States




Spouse

Toussaint L. Jones (m. 1994–2006)




Movies and TV shows

Law & Order, Terminator 2: Judgment, We the Peeples, Black Snake Moan, Pee‑wee's Playhouse




Similar People

Sam Waterston, Jerry Orbach, Jesse L Martin, Steven Hill, Dick Wolf




Profiles




Twitter
S epatha merkerson wins 2005 emmy award for lead actress in a miniseries or movie
Sharon Epatha Merkerson (; born November 28, 1952), professionally and legally known as S. Epatha Merkerson, is an American film, stage, and television actress. She has won a Golden Globe, an Emmy Award, a Screen Actors Guild Award, an Obie Award and four NAACP Image Awards. She has also received two Tony Award nominations. She is best known for her role as Law & Order Lieutenant Anita Van Buren from 1993 to 2010 on the long-running NBC police procedural drama series Law & Order. She appeared in 391 episodes of the series—more than any other cast member.
Contents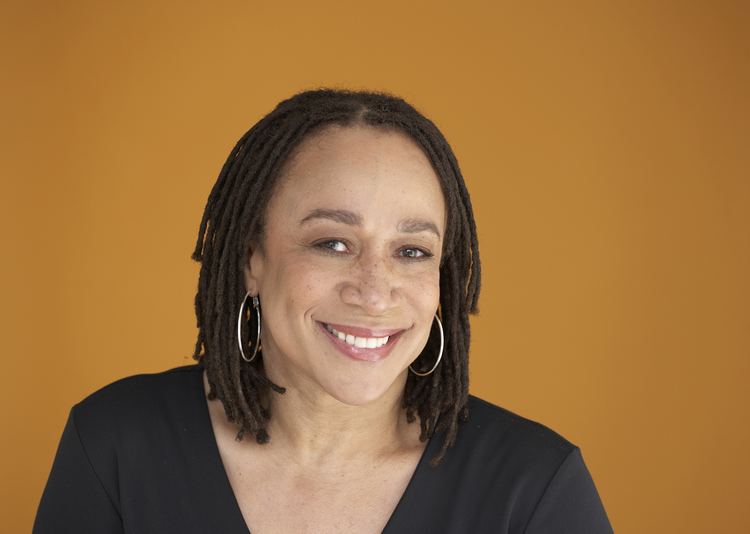 In 2012, Merkerson became the host of Find Our Missing, a reality-reenactment series on TV One which profiles missing people of color.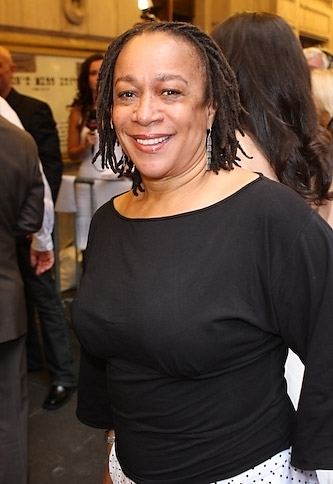 In 2015, she was cast as Sharon Goodwin, the Chief Administrator of the Gaffney Chicago Medical Center Hospital on the NBC medical drama Chicago Med.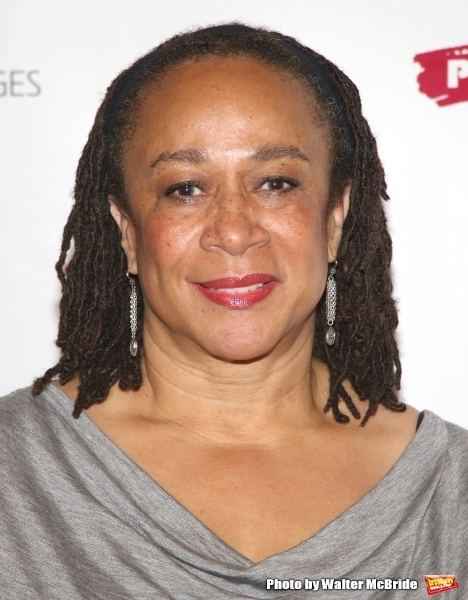 Chatting with actress s epatha merkerson
Early life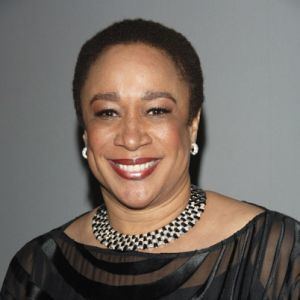 Merkerson, the youngest of five children, was born in Saginaw, Michigan. Her mother, Ann, was, at the time, the only female in the vehicles operation unit at the Detroit Post Office. Her father worked in a factory. Merkerson's parents separated in 1957.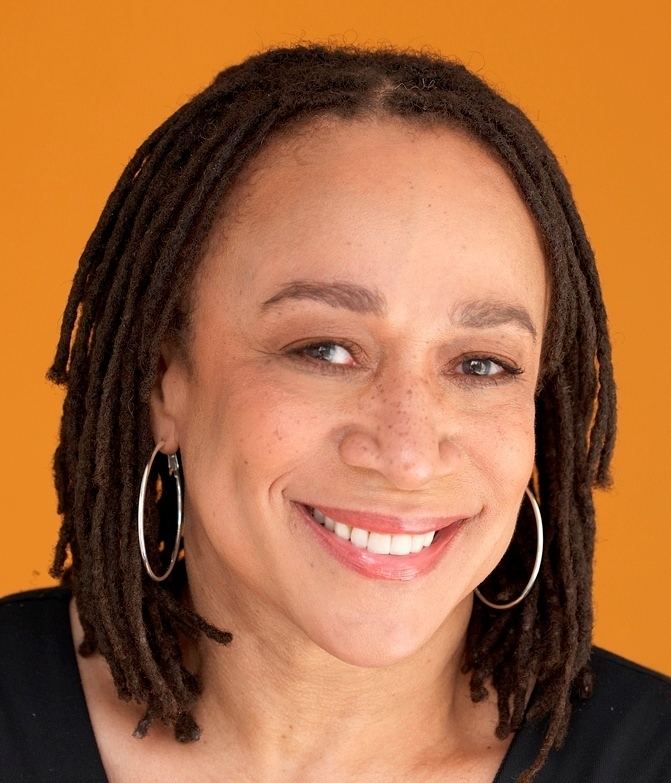 Merkerson has often been reticent about revealing what her first name really was (Sharon). On the June 11, 2005, episode of NPR's Wait Wait... Don't Tell Me!, she jokingly claimed that the initial "S," "stands for 'Sweet' [because] so many people have difficulty with Epatha, which is what I prefer to be called". She has legally changed her first name to S. During a segment on the January 31, 2012, episode of The Wendy Williams Show, when questioned about the origin of her name, Merkerson shared that "Epatha" was the name of "a grade-school teacher who was influential in keeping [her father] in school." She further went on to clarify that she prefers to be addressed as "Epatha" as opposed to "S. Epatha." But in an interview in 2013 for the Archive of American Television, Merkerson confirmed that the "S" stood for Sharon, adding that "some knucklehead" she had gone to high school with started telling people what the "S" stood for.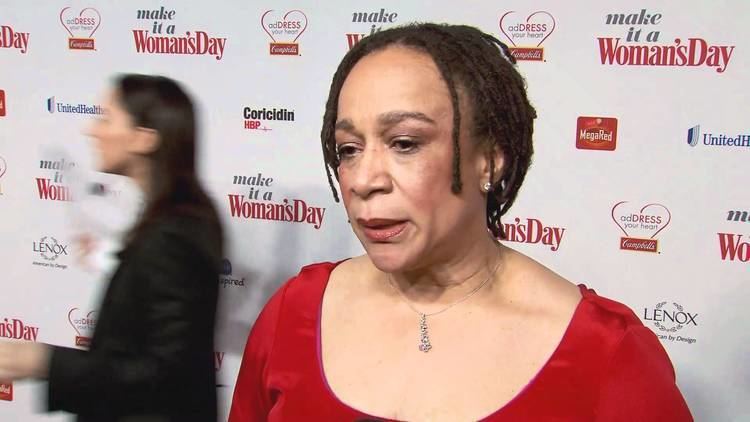 Merkerson graduated from Cooley High School in 1970. She earned a Bachelor of Fine Arts Degree from Wayne State University and began her New York City theater career in 1978. She was conferred an Honorary Doctor of Humane Letters from Wayne State University in May 2009...
Career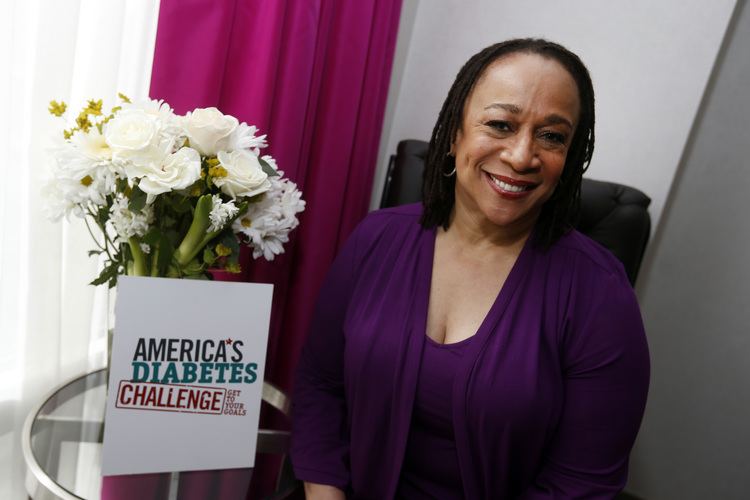 Merkerson made her television debut as Reba the Mail Lady on Pee-wee's Playhouse. "It was one of those wild things where I went to audition. And I thought I was funny and the person I auditioned for didn't, and so I had blown the job and I guess weeks later they got new casting people," Merkerson said on the NPR program Tell Me More. "I didn't know who Pee-wee Herman was, so if, you know, for fans of the show, if they watch like the first episode that I ever did, I think it was a big party and he just kept making me laugh because I had never seen the character before. And the director was angry and he was like how can we get through this scene? And I said I have to look at the plate. So the entire [time] he's serving hors d'oeuvres, I'm looking at the plate, and we're still good buddies. He still, to this day, knows how to make me laugh like no one else, Paul Reubens". Merkerson has also appeared on The Cosby Show, among other series.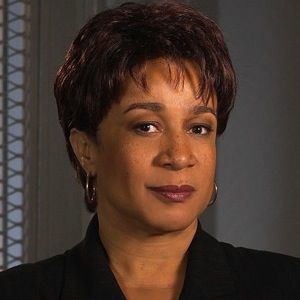 She appeared in the NBC police procedural drama Law & Order in season 1: episode 17 titled "Mushrooms", where she played the grief-stricken mother of an 11-month-old boy who is shot accidentally. Her performance impressed the producers enough to select Merkerson to replace Dann Florek as detective squad chief in the series' fourth season.
Merkerson was nominated for a Tony Award as Best Featured Actress in a Play for her performance as Berniece in August Wilson's Pulitzer Prize–winning play The Piano Lesson and won an Obie Award in 1992 for her work in I'm Not Stupid. Prior to her role as Berniece in ″The Piano Lesson,″ she assumed the lead role in the one-woman play, ″Lady Day at Emerson's Bar and Grill,″ after Lonette McKee left the role due to health reasons in 1987. Her screen credits include Jacob's Ladder, Loose Cannons, She's Gotta Have It and James Cameron's Terminator 2: Judgment Day, in which she played the terrified wife of Joe Morton. In 2006, she won Golden Globe, Emmy and Screen Actors Guild awards for her performance in the television movie Lackawanna Blues, her first starring role. In 2007, she starred on stage in Los Angeles in William Inge's Come Back, Little Sheba at the Kirk Douglas Theatre in the role made famous by Shirley Booth, and in January 2008 opened on Broadway in the production. For the revival of Come Back, Little Sheba, Merkerson earned her second Tony nomination.
In November 2007, Merkerson appeared in a television commercial for Coricidin HBP. Merkerson also appears in a series of commercials for Uni-Ball pens, directed by Brent Roske, and in an American Express/NBC Universal ad for the Shine the Light program, in which she speaks highly of a restaurant not far from her then-home in Harlem.
On April 1, 2010, it was confirmed that after 17 seasons, Merkerson would leave Law & Order at the end of the show's twentieth season. Her departure from Law & Order, which aired on May 24, 2010, was also the show's final episode. In total, Merkerson had appeared on the series for 17 consecutive seasons (391 episodes)—longer than any other actor associated with the program. Merkerson's character is also the longest-running African-American character in the history of primetime television.
In 2012, Merkerson became the host of the show Find Our Missing which highlights the search for missing people of color. It is designed to put names and faces to people of color who have disappeared without a trace. Each episode tells the story of the missing person or persons, beginning with the day they vanished and the frantic searches by loved ones and investigators to find them. Find Our Missing provides insight into these victims' lives–their hopes and dreams, what makes them tick, and how they have touched those around them—from the people who know them best. The episodes chronicle the investigations into their disappearances, and why the search for them so far has only turned up dead ends.
Merkerson also appeared in Steven Spielberg's 2012 film Lincoln as Lydia Hamilton Smith, housekeeper to Congressman Thaddeus Stevens (Tommy Lee Jones).
In 2014, Merkerson appear in the Primary Stages production of While I Yet Live.
She co-stars opposite Yaya DaCosta in the second spinoff of the drama Chicago Fire, the medical drama Chicago Med as Sharon Goodwin, the chief of the hospital. The series was being conceived and written by Chicago Fire creators/executive producers Dick Wolf, Matt Olmstead, Derek Haas and Michael Brandt.
Personal life
Merkerson was married to Toussaint Louverture Jones Jr. from 1994 to 2006. She lives in the Washington Heights section of New York City. Her brother, Barrie Merkerson, is an attorney for the city of Detroit.
Merkerson is an outspoken advocate against smoking and for lung cancer research and awareness. When she guest-hosted on The View on March 2, 2007, she discussed her 23-year addiction to cigarettes, which ended in the early '90s after she woke up one morning unable to breathe. Until May 2007, she sat on the Board of Directors of the Campaign for Tobacco-Free Kids.
For her role on Law & Order, she wore a wig. Her real hair is made up in short locks. Merkerson decided to wear a wig for the role to look more "professional".
In December 2008, Merkerson was sued for $222,908.40 by the Gersh Agency, a talent agency which claimed that they had an oral agreement with Merkerson to represent her at a rate of 10% commission.
She is an atheist.
Awards and nominations
Awards
1992 Obie Award Outstanding Performance (I'm Not Stupid)
1999 Helen Hayes Award Outstanding Lead Actress-Resident Play (The Old Settler)
2002 Regulus Award For her dedication to lung cancer awareness and education
2005 Emmy Award for Outstanding Lead Actress in a Miniseries or a Movie (Lackawanna Blues)
2006 SunDeis Film Festival at Brandeis University Entertainer of the Year Award
2006 Screen Actors Guild Award Outstanding Performance by a Female Actor in a Television Movie or Miniseries (Lackawanna Blues)
2006 PRISM Award Performance in a TV-Movie or Miniseries (Lackawanna Blues)
2006 Obie Award Outstanding Performance (Birdie Blue)
2006 NAACP Image Award Best Supporting Actress in a Drama Series (Law & Order)
2006 NAACP Image Award Best Actress in a Made for TV Movie, Miniseries or Dramatic Special (Lackawanna Blues)
2006 Gracie Allen Award Outstanding Female Lead – Miniseries (Lackawanna Blues)
2006 Golden Globe Award for Best Performance by an Actress in a Mini-Series or a Motion Picture Made for Television (Lackawanna Blues)
2006 Black Reel Award Best Actress in a Made for TV Movie or Miniseries (Lackawanna Blues)
2010 NAACP Image Award Best Supporting Actress in a Drama Series (Law & Order)
2011 NAACP Image Award Best Supporting Actress in a Drama Series (Law & Order)
2013 Honorary Degree, Doctor of Letters, Montclair State University
Nominations
1990 Helen Hayes Award Best Actress, Non-Resident Play (The Piano Lesson)
1990 Drama Desk Award Best Actress, Lead Role-Play (The Piano Lesson)
1990 Tony Award Best Actress, Featured Role-Play (The Piano Lesson)
1997 NAACP Image Award Outstanding Lead Actress in a Drama Series (Law & Order)
1998 NAACP Image Award Outstanding Lead Actress in a Drama Series (Law & Order)
1999 NAACP Image Award Outstanding Lead Actress in a Drama Series (Law & Order)
2001 NAACP Image Award Outstanding Lead Actress in a Drama Series (Law & Order)
2003 Lucille Lortel Award Outstanding Lead Actress (Fucking A)
2003 Drama League Award Distinguished Performance (Fucking A)
2005 Satellite Award Outstanding Actress in a Miniseries or a Motion Picture Made for Television (Lackawanna Blues)
2006 Vision Award Best Dramatic Performance (Lackawanna Blues)
2006 Lucille Lortel Award Best Actress (Birdie Blue)
2006 Independent Spirit Award Best Female Lead (Lackawanna Blues)
2006 Drama League Award Distinguished Performance (Birdie Blue)
2007 NAACP Image Award Best Supporting Actress in a Drama Series (Law & Order)
2008 NAACP Image Award Best Supporting Actress in a Drama Series (Law & Order)
2008 NAACP Image Award Best Actress in a Made for TV Movie, Miniseries or Dramatic Special (Girl, Positive)
2008 Tony Award Best Performance by a Leading Actress in a Play (Come Back, Little Sheba)
2008 NAACP Theatre Award Best Lead Female – Equity (Come Back, Little Sheba)
References
S. Epatha Merkerson Wikipedia
(Text) CC BY-SA