Residence

Venice, California




Name

Dann Florek




Other names

Dann Florek




Role

Actor





Occupation

Actor, director




Height

1.83 m




Years active

1983 – present




Spouse

Karen Florek (m. 1983)







Full Name

Ezekial Dann Florek




Born

May 1, 1950 (age 73) (

1950-05-01

) Flat Rock, Michigan, United States


Siblings

Dave Florek, Mary Kay, Leonard Florek Jr




Parents

Leonard Florek, Darlene Florek




Movies and TV shows

Law & Order: Special V, The Flintstones, Angel Heart, Hard Rain, Santorini Blue


Similar People

Richard Belzer, Danny Pino, BD Wong, Christopher Meloni, Mariska Hargitay
'Law & Order' Actor on Show's 25th Anniversary
Ezekial Dann Florek (born May 1, 1950), better known as Dann Florek, is an American actor and director. He is best known for his role as Donald Cragen on NBC's Law & Order and its spinoff Law & Order: Special Victims Unit.
Contents
'Law & Order' Stars Look Back At Show's 25 Years | TODAY
Early life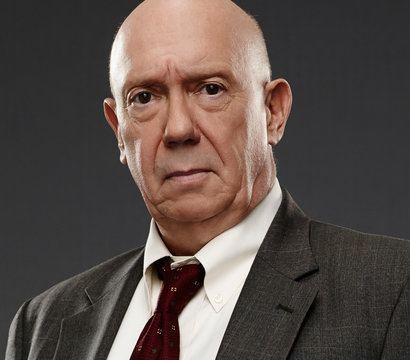 Florek was born in Flat Rock, Michigan, the son of Darlene and Leonard Florek, Sr., a chiropractor. He attended Eastern Michigan University, but never graduated. He moved to New York City to pursue an acting career in the theatre.
Career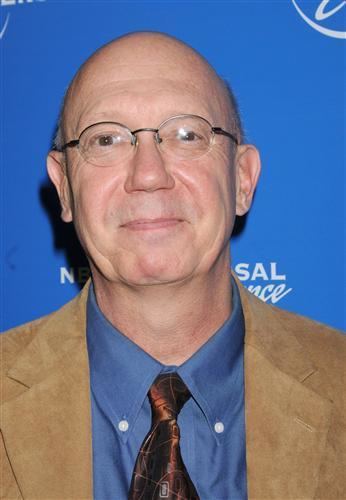 Florek worked his way into supporting roles in such diverse '80's films as Sweet Liberty, Moon Over Parador and Angel Heart. He also played Mr. Slate in the live-action film version of The Flintstones.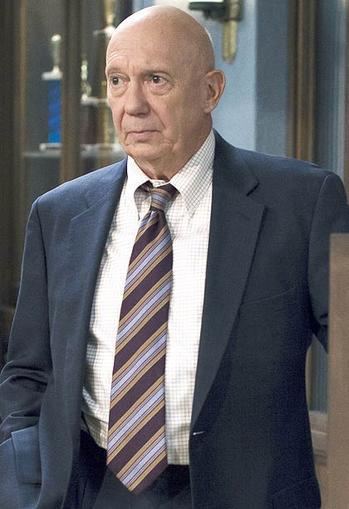 Florek played Dave Meyer, the husband of Susan Ruttan's character, Roxanne Melman, on 22 episodes of NBC's hit drama L.A. Law beginning in 1988. Florek also had a recurring role in the WB sitcom Smart Guy as the high school gym coach. He also appeared in several episodes of Roseanne.
Law & Order
Starting in 1990, Florek co-starred in the NBC police procedural and legal drama television series Law & Order as Capt. Don Cragen. The first few years of Law & Order had mediocre ratings and finally after the close of the 1992-1993 season, NBC told creator/executive producer Dick Wolf that they would cancel the show unless he added a few women to the all-male cast. Wolf reluctantly complied and fired Florek as well as Richard Brooks (who played Paul Robinette), replacing them with S. Epatha Merkerson and Jill Hennessy, respectively. However, Florek was allowed to direct a few Law & Order episodes in 1994 and 1995.
Florek reprised the role of Cragen in the 1995 episode "Bad Faith" (which he also directed), and in the 1998 TV-movie Exiled, centered on former L&O star Chris Noth's character, Mike Logan. In 1999 he returned to the Cragen role, only this time on the Law & Order spin-off series Law & Order: Special Victims Unit, as the unit captain. Florek was written out of the series during its 15th season, and his final episode aired on January 15, 2014. He reprised his role in the 21st episode of season 16 in May 2015.
Personal life
Florek and his wife, Karen, live in Venice, Los Angeles. Karen works as an artist. His brother, Dave, is also an actor. All three trained in the Daniel L. Quirk Jr. drama school at Eastern Michigan University.
Florek received an honorary Bachelor of Arts and an honorary Doctorate of Arts (on December 13, 2008, and December 14, 2008, respectively) from Eastern Michigan University, presented to him by President Susan Martin and the EMU Board of Regents. During the latter event, Florek was the head speaker at the school's winter 2008 commencement ceremony.
Filmography
Actor
2022
Law & Order: Organized Crime (TV Series)
as
Donald 'Don' Cragen
- Friend or Foe (2022) - Donald 'Don' Cragen
- Can't Knock the Hustle (2022) - Donald 'Don' Cragen
1999
Law & Order: Special Victims Unit (TV Series)
as
Captain Donald 'Don' Cragen / Donald 'Don' Cragen
- Perverted Justice (2015) - Donald 'Don' Cragen
- Amaro's One-Eighty (2014) - Captain Donald 'Don' Cragen
- Psycho/Therapist (2014) - Captain Donald 'Don' Cragen
- Rapist Anonymous (2013) - Captain Donald 'Don' Cragen
- Military Justice (2013) - Captain Donald 'Don' Cragen
- Dissonant Voices (2013) - Captain Donald 'Don' Cragen (credit only)
- October Surprise (2013) - Captain Donald 'Don' Cragen (credit only)
- Wonderland Story (2013) - Captain Donald 'Don' Cragen
- Internal Affairs (2013) - Captain Donald 'Don' Cragen
- American Tragedy (2013) - Captain Donald 'Don' Cragen (credit only)
- Imprisoned Lives (2013) - Captain Donald 'Don' Cragen
- Surrender Benson/Imprisoned Lives (2013) - Captain Donald 'Don' Cragen
- Her Negotiation (2013) - Captain Donald 'Don' Cragen
- Brief Interlude (2013) - Captain Donald 'Don' Cragen
- Poisoned Motive (2013) - Captain Donald 'Don' Cragen
- Traumatic Wound (2013) - Captain Donald 'Don' Cragen (credit only)
- Girl Dishonored (2013) - Captain Donald 'Don' Cragen
- Born Psychopath (2013) - Captain Donald 'Don' Cragen
- Legitimate Rape (2013) - Captain Donald 'Don' Cragen
- Undercover Blue (2013) - Captain Donald 'Don' Cragen (credit only)
- Funny Valentine (2013) - Captain Donald 'Don' Cragen (credit only)
- Deadly Ambition (2013) - Captain Donald 'Don' Cragen
- Secrets Exhumed (2013) - Captain Donald 'Don' Cragen
- Monster's Legacy (2013) - Captain Donald 'Don' Cragen
- Criminal Hatred (2013) - Captain Donald 'Don' Cragen (credit only)
- Beautiful Frame (2013) - Captain Donald 'Don' Cragen (credit only)
- Presumed Guilty (2013) - Captain Donald 'Don' Cragen (credit only)
- Dreams Deferred (2012) - Captain Donald 'Don' Cragen
- Lessons Learned (2012) - Captain Donald 'Don' Cragen (credit only)
- Vanity's Bonfire (2012) - Captain Donald 'Don' Cragen
- Friending Emily (2012) - Captain Donald 'Don' Cragen
- Manhattan Vigil (2012) - Captain Donald 'Don' Cragen
- Acceptable Loss (2012) - Captain Donald 'Don' Cragen
- Twenty-Five Acts (2012) - Captain Donald 'Don' Cragen (credit only)
- Above Suspicion (2012) - Captain Donald 'Don' Cragen
- Lost Reputation (2012) - Captain Donald 'Don' Cragen
- Rhodium Nights (2012) - Captain Donald 'Don' Cragen
- Strange Beauty (2012) - Captain Donald 'Don' Cragen
- Learning Curve (2012) - Captain Donald 'Don' Cragen (credit only)
- Father Dearest (2012) - Captain Donald 'Don' Cragen (credit only)
- Street Revenge (2012) - Captain Donald 'Don' Cragen
- Valentine's Day (2012) - Captain Donald 'Don' Cragen
- Justice Denied (2012) - Captain Donald 'Don' Cragen
- Child's Welfare (2012) - Captain Donald 'Don' Cragen
- Hunting Ground (2012) - Captain Donald 'Don' Cragen
- Home Invasions (2012) - Captain Donald 'Don' Cragen
- Father's Shadow (2012) - Captain Donald 'Don' Cragen
- Official Story (2012) - Captain Donald 'Don' Cragen
- Theatre Tricks (2012) - Captain Donald 'Don' Cragen
- Spiraling Down (2011) - Captain Donald 'Don' Cragen
- Lost Traveller (2011) - Captain Donald 'Don' Cragen
- Educated Guess (2011) - Captain Donald 'Don' Cragen (credit only)
- Russian Brides (2011) - Captain Donald 'Don' Cragen
- True Believers (2011) - Captain Donald 'Don' Cragen (credit only)
- Missing Pieces (2011) - Captain Donald 'Don' Cragen
- Double Strands (2011) - Captain Donald 'Don' Cragen
- Blood Brothers (2011) - Captain Donald 'Don' Cragen
- Personal Fouls (2011) - Captain Donald 'Don' Cragen
- Scorched Earth (2011) - Captain Donald 'Don' Cragen
- Smoked (2011) - Captain Donald 'Don' Cragen (credit only)
- Delinquent (2011) - Captain Donald 'Don' Cragen
- Bang (2011) - Captain Donald 'Don' Cragen (credit only)
- Reparations (2011) - Captain Donald 'Don' Cragen (credit only)
- Totem (2011) - Captain Donald 'Don' Cragen (credit only)
- Bombshell (2011) - Captain Donald 'Don' Cragen
- Bully (2011) - Captain Donald 'Don' Cragen (credit only)
- Pursuit (2011) - Captain Donald 'Don' Cragen
- Spectacle (2011) - Captain Donald 'Don' Cragen
- Flight (2011) - Captain Donald 'Don' Cragen
- Dirty (2011) - Captain Donald 'Don' Cragen
- Mask (2011) - Captain Donald 'Don' Cragen
- Pop (2011) - Captain Donald 'Don' Cragen
- Possessed (2011) - Captain Donald 'Don' Cragen (credit only)
- Rescue (2010) - Captain Donald 'Don' Cragen
- Gray (2010) - Captain Donald 'Don' Cragen (credit only)
- Penetration (2010) - Captain Donald 'Don' Cragen
- Trophy (2010) - Captain Donald 'Don' Cragen
- Branded (2010) - Captain Donald 'Don' Cragen
- Wet (2010) - Captain Donald 'Don' Cragen
- Merchandise (2010) - Captain Donald 'Don' Cragen
- Behave (2010) - Captain Donald 'Don' Cragen
- Locum (2010) - Captain Donald 'Don' Cragen
- Bullseye (2010) - Captain Donald 'Don' Cragen
- Shattered (2010) - Captain Donald 'Don' Cragen
- Wannabe (2010) - Captain Donald 'Don' Cragen
- Ace (2010) - Captain Donald 'Don' Cragen
- Torch (2010) - Captain Donald 'Don' Cragen
- Beef (2010) - Captain Donald 'Don' Cragen
- Conned (2010) - Captain Donald 'Don' Cragen
- Bedtime (2010) - Captain Donald 'Don' Cragen
- Disabled (2010) - Captain Donald 'Don' Cragen
- Witness (2010) - Captain Donald 'Don' Cragen
- Confidential (2010) - Captain Donald 'Don' Cragen
- Savior (2010) - Captain Donald 'Don' Cragen
- P.C. (2010) - Captain Donald 'Don' Cragen
- Shadow (2010) - Captain Donald 'Don' Cragen
- Quickie (2010) - Captain Donald 'Don' Cragen
- Anchor (2009) - Captain Donald 'Don' Cragen
- Perverted (2009) - Captain Donald 'Don' Cragen
- Turmoil (2009) - Captain Donald 'Don' Cragen
- Users (2009) - Captain Donald 'Don' Cragen
- Spooked (2009) - Captain Donald 'Don' Cragen
- Hardwired (2009) - Captain Donald 'Don' Cragen
- Hammered (2009) - Captain Donald 'Don' Cragen
- Solitary (2009) - Captain Donald 'Don' Cragen
- Sugar (2009) - Captain Donald 'Don' Cragen
- Unstable (2009) - Captain Donald 'Don' Cragen
- Zebras (2009) - Captain Donald 'Don' Cragen
- Liberties (2009) - Captain Donald 'Don' Cragen
- Crush (2009) - Captain Donald 'Don' Cragen
- Selfish (2009) - Captain Donald 'Don' Cragen
- Baggage (2009) - Captain Donald 'Don' Cragen
- Hell (2009) - Captain Donald 'Don' Cragen
- Ballerina (2009) - Captain Donald 'Don' Cragen
- Lead (2009) - Captain Donald 'Don' Cragen
- Transitions (2009) - Captain Donald 'Don' Cragen
- Snatched (2009) - Captain Donald 'Don' Cragen
- Hothouse (2009) - Captain Donald 'Don' Cragen
- Stranger (2009) - Captain Donald 'Don' Cragen
- Smut (2008) - Captain Donald 'Don' Cragen
- PTSD (2008) - Captain Donald 'Don' Cragen
- Persona (2008) - Captain Donald 'Don' Cragen
- Wildlife (2008) - Captain Donald 'Don' Cragen
- Babes (2008) - Captain Donald 'Don' Cragen
- Retro (2008) - Captain Donald 'Don' Cragen
- Lunacy (2008) - Captain Donald 'Don' Cragen
- Swing (2008) - Captain Donald 'Don' Cragen
- Confession (2008) - Captain Donald 'Don' Cragen
- Trials (2008) - Captain Donald 'Don' Cragen
- Cold (2008) - Captain Donald 'Don' Cragen
- Trade (2008) - Captain Donald 'Don' Cragen
- Authority (2008) - Captain Donald 'Don' Cragen
- Closet (2008) - Captain Donald 'Don' Cragen
- Undercover (2008) - Captain Donald 'Don' Cragen
- Inconceivable (2008) - Captain Donald 'Don' Cragen
- Unorthodox (2008) - Captain Donald 'Don' Cragen
- Signature (2008) - Captain Donald 'Don' Cragen
- Streetwise (2008) - Captain Donald 'Don' Cragen
- Snitch (2007) - Captain Donald 'Don' Cragen
- Paternity (2007) - Captain Donald 'Don' Cragen
- Fight (2007) - Captain Donald 'Don' Cragen
- Blinded (2007) - Captain Donald 'Don' Cragen
- Svengali (2007) - Captain Donald 'Don' Cragen
- Harm (2007) - Captain Donald 'Don' Cragen
- Savant (2007) - Captain Donald 'Don' Cragen
- Impulsive (2007) - Captain Donald 'Don' Cragen
- Avatar (2007) - Captain Donald 'Don' Cragen
- Alternate (2007) - Captain Donald 'Don' Cragen
- Screwed (2007) - Captain Donald 'Don' Cragen
- Pretend (2007) - Captain Donald 'Don' Cragen
- Annihilated (2007) - Captain Donald 'Don' Cragen
- Florida (2007) - Captain Donald 'Don' Cragen
- Responsible (2007) - Captain Donald 'Don' Cragen
- Sin (2007) - Captain Donald 'Don' Cragen
- Philadelphia (2007) - Captain Donald 'Don' Cragen
- Haystack (2007) - Captain Donald 'Don' Cragen
- Dependent (2007) - Captain Donald 'Don' Cragen
- Loophole (2007) - Captain Donald 'Don' Cragen
- Outsider (2007) - Captain Donald 'Don' Cragen
- Burned (2007) - Captain Donald 'Don' Cragen
- Scheherazade (2007) - Captain Donald 'Don' Cragen (credit only)
- Choreographed (2006) - Captain Donald 'Don' Cragen
- Cage (2006) - Captain Donald 'Don' Cragen
- Underbelly (2006) - Captain Donald 'Don' Cragen
- Infiltrated (2006) - Captain Donald 'Don' Cragen
- Confrontation (2006) - Captain Donald 'Don' Cragen
- Uncle (2006) - Captain Donald 'Don' Cragen
- Recall (2006) - Captain Donald 'Don' Cragen
- Clock (2006) - Captain Donald 'Don' Cragen
- Informed (2006) - Captain Donald 'Don' Cragen
- Influence (2006) - Captain Donald 'Don' Cragen
- Web (2006) - Captain Donald 'Don' Cragen
- Fat (2006) - Captain Donald 'Don' Cragen
- Fault (2006) - Captain Donald 'Don' Cragen
- Venom (2006) - Captain Donald 'Don' Cragen
- Class (2006) - Captain Donald 'Don' Cragen
- Gone (2006) - Captain Donald 'Don' Cragen
- Manipulated (2006) - Captain Donald 'Don' Cragen
- Taboo (2006) - Captain Donald 'Don' Cragen
- Blast (2006) - Captain Donald 'Don' Cragen
- Infected (2006) - Captain Donald 'Don' Cragen
- Alien (2005) - Captain Donald 'Don' Cragen
- Storm (2005) - Captain Donald 'Don' Cragen
- Rockabye (2005) - Captain Donald 'Don' Cragen
- Starved (2005) - Captain Donald 'Don' Cragen
- Name (2005) - Captain Donald 'Don' Cragen (credit only)
- Raw (2005) - Captain Donald 'Don' Cragen
- Strain (2005) - Captain Donald 'Don' Cragen
- Ripped (2005) - Captain Donald 'Don' Cragen
- 911 (2005) - Captain Donald 'Don' Cragen
- Design (2005) - Captain Donald 'Don' Cragen
- Demons (2005) - Captain Donald 'Don' Cragen
- Goliath (2005) - Captain Donald 'Don' Cragen
- Parts (2005) - Captain Donald 'Don' Cragen
- Blood (2005) - Captain Donald 'Don' Cragen
- Night (2005) - Captain Donald 'Don' Cragen
- Intoxicated (2005) - Captain Donald 'Don' Cragen
- Pure (2005) - Captain Donald 'Don' Cragen
- Rage (2005) - Captain Donald 'Don' Cragen
- Ghost (2005) - Captain Donald 'Don' Cragen
- Hooked (2005) - Captain Donald 'Don' Cragen
- Game (2005) - Captain Donald 'Don' Cragen
- Quarry (2005) - Captain Donald 'Don' Cragen
- Identity (2005) - Captain Donald 'Don' Cragen
- Contagious (2005) - Captain Donald 'Don' Cragen
- Haunted (2004) - Captain Donald 'Don' Cragen
- Weak (2004) - Captain Donald 'Don' Cragen
- Doubt (2004) - Captain Donald 'Don' Cragen
- Charisma (2004) - Captain Donald 'Don' Cragen
- Conscience (2004) - Captain Donald 'Don' Cragen
- Outcry (2004) - Captain Donald 'Don' Cragen
- Scavenger (2004) - Captain Donald 'Don' Cragen
- Obscene (2004) - Captain Donald 'Don' Cragen
- Debt (2004) - Captain Donald 'Don' Cragen
- Birthright (2004) - Captain Donald 'Don' Cragen
- Head (2004) - Captain Donald 'Don' Cragen
- Poison (2004) - Captain Donald 'Don' Cragen
- Bound (2004) - Captain Donald 'Don' Cragen
- Painless (2004) - Captain Donald 'Don' Cragen
- Criminal (2004) - Captain Donald 'Don' Cragen
- Lowdown (2004) - Captain Donald 'Don' Cragen
- Sick (2004) - Captain Donald 'Don' Cragen
- Careless (2004) - Captain Donald 'Don' Cragen
- Mean (2004) - Captain Donald 'Don' Cragen
- Home (2004) - Captain Donald 'Don' Cragen
- Families (2004) - Captain Donald 'Don' Cragen
- Ritual (2004) - Captain Donald 'Don' Cragen
- Hate (2004) - Captain Donald 'Don' Cragen
- Brotherhood (2004) - Captain Donald 'Don' Cragen
- Escape (2003) - Captain Donald 'Don' Cragen
- Shaken (2003) - Captain Donald 'Don' Cragen
- Control (2003) - Captain Donald 'Don' Cragen
- Abomination (2003) - Captain Donald 'Don' Cragen
- Choice (2003) - Captain Donald 'Don' Cragen
- Coerced (2003) - Captain Donald 'Don' Cragen
- Serendipity (2003) - Captain Donald 'Don' Cragen
- Loss (2003) - Captain Donald 'Don' Cragen
- Mother (2003) - Captain Donald 'Don' Cragen
- Manic (2003) - Captain Donald 'Don' Cragen
- Tragedy (2003) - Captain Donald 'Don' Cragen
- Soulless (2003) - Captain Donald 'Don' Cragen
- Perfect (2003) - Captain Donald 'Don' Cragen
- Grief (2003) - Captain Donald 'Don' Cragen
- Futility (2003) - Captain Donald 'Don' Cragen
- Fallacy (2003) - Captain Donald 'Don' Cragen
- Dominance (2003) - Captain Donald 'Don' Cragen
- Appearances (2003) - Captain Donald 'Don' Cragen
- Desperate (2003) - Captain Donald 'Don' Cragen
- Privilege (2003) - Captain Donald 'Don' Cragen
- Tortured (2003) - Captain Donald 'Don' Cragen
- Pandora (2003) - Captain Donald 'Don' Cragen
- Mercy (2003) - Captain Donald 'Don' Cragen
- Rotten (2003) - Captain Donald 'Don' Cragen
- Risk (2003) - Captain Donald 'Don' Cragen
- Damaged (2003) - Captain Donald 'Don' Cragen
- Resilience (2002) - Captain Donald 'Don' Cragen
- Juvenile (2002) - Captain Donald 'Don' Cragen
- Waste (2002) - Captain Donald 'Don' Cragen
- Dolls (2002) - Captain Donald 'Don' Cragen
- Angels (2002) - Captain Donald 'Don' Cragen
- Disappearing Acts (2002) - Captain Donald 'Don' Cragen
- Lust (2002) - Captain Donald 'Don' Cragen
- Vulnerable (2002) - Captain Donald 'Don' Cragen
- Deception (2002) - Captain Donald 'Don' Cragen
- Chameleon (2002) - Captain Donald 'Don' Cragen
- Silence (2002) - Captain Donald 'Don' Cragen
- Competence (2002) - Captain Donald 'Don' Cragen
- Denial (2002) - Captain Donald 'Don' Cragen
- Greed (2002) - Captain Donald 'Don' Cragen
- Justice (2002) - Captain Donald 'Don' Cragen
- Guilt (2002) - Captain Donald 'Don' Cragen
- Surveillance (2002) - Captain Donald 'Don' Cragen
- Popular (2002) - Captain Donald 'Don' Cragen
- Execution (2002) - Captain Donald 'Don' Cragen
- Counterfeit (2002) - Captain Donald 'Don' Cragen
- Prodigy (2002) - Captain Donald 'Don' Cragen
- Protection (2002) - Captain Donald 'Don' Cragen
- Monogamy (2002) - Captain Donald 'Don' Cragen
- Ridicule (2001) - Captain Donald 'Don' Cragen
- Care (2001) - Captain Donald 'Don' Cragen
- Inheritance (2001) - Captain Donald 'Don' Cragen
- Sacrifice (2001) - Captain Donald 'Don' Cragen
- Redemption (2001) - Captain Donald 'Don' Cragen
- Tangled (2001) - Captain Donald 'Don' Cragen
- Rooftop (2001) - Captain Donald 'Don' Cragen
- Stolen (2001) - Captain Donald 'Don' Cragen
- Wrath (2001) - Captain Donald 'Don' Cragen
- Repression (2001) - Captain Donald 'Don' Cragen
- Scourge (2001) - Captain Donald 'Don' Cragen
- Pique (2001) - Captain Donald 'Don' Cragen
- Parasites (2001) - Captain Donald 'Don' Cragen
- Manhunt (2001) - Captain Donald 'Don' Cragen
- Folly (2001) - Captain Donald 'Don' Cragen
- Runaway (2001) - Captain Donald 'Don' Cragen
- Countdown (2001) - Captain Donald 'Don' Cragen
- Paranoia (2001) - Captain Donald 'Don' Cragen
- Victims (2001) - Captain Donald 'Don' Cragen
- Secrets (2001) - Captain Donald 'Don' Cragen
- Abuse (2001) - Captain Donald 'Don' Cragen
- Consent (2001) - Captain Donald 'Don' Cragen
- Pixies (2001) - Captain Donald 'Don' Cragen
- Taken (2000) - Captain Donald 'Don' Cragen
- Asunder (2000) - Captain Donald 'Don' Cragen
- Noncompliance (2000) - Captain Donald 'Don' Cragen
- Baby Killer (2000) - Captain Donald 'Don' Cragen
- Legacy (2000) - Captain Donald 'Don' Cragen
- Closure: Part 2 (2000) - Captain Donald 'Don' Cragen
- Honor (2000) - Captain Donald 'Don' Cragen
- Wrong Is Right (2000) - Captain Donald 'Don' Cragen
- Slaves (2000) - Captain Donald 'Don' Cragen
- Nocturne (2000) - Captain Donald 'Don' Cragen
- Remorse (2000) - Captain Donald 'Don' Cragen
- Contact (2000) - Captain Donald 'Don' Cragen
- Chat Room (2000) - Captain Donald 'Don' Cragen
- Misleader (2000) - Captain Donald 'Don' Cragen
- The Third Guy (2000) - Captain Donald 'Don' Cragen
- Entitled (2000) - Captain Donald 'Don' Cragen
- Limitations (2000) - Captain Donald 'Don' Cragen
- Disrobed (2000) - Captain Donald 'Don' Cragen
- Russian Love Poem (2000) - Captain Donald 'Don' Cragen
- Bad Blood (2000) - Captain Donald 'Don' Cragen
- Closure (2000) - Captain Donald 'Don' Cragen
- Stocks & Bondage (1999) - Captain Donald 'Don' Cragen
- Stalked (1999) - Captain Donald 'Don' Cragen
- Uncivilized (1999) - Captain Donald 'Don' Cragen
- Sophomore Jinx (1999) - Captain Donald 'Don' Cragen
- Wanderlust (1999) - Captain Donald 'Don' Cragen
- Hysteria (1999) - Captain Donald 'Don' Cragen
- -Or Just Look Like One (1999) - Captain Donald 'Don' Cragen
- A Single Life (1999) - Captain Donald 'Don' Cragen
- Payback (1999) - Captain Donald 'Don' Cragen
2018
Disillusioned (TV Movie)
as
Jeb
2015
Under the Dome (TV Series)
as
Colonel Walker
- The Enemy Within (2015) - Colonel Walker
2014
Captain Blackout (TV Movie)
as
Jimmy Black
2013
Santorini Blue
as
Trent Parker
2011
Run Your Mouth (Short)
as
Detective
2006
Copy That (Short)
as
Dann
1990
Law & Order (TV Series)
as
Captain Donald 'Don' Cragen
- Fixed (2004) - Captain Donald 'Don' Cragen
- Entitled (2000) - Captain Donald 'Don' Cragen
- Bad Faith (1995) - Captain Donald 'Don' Cragen
- Benevolence (1993) - Captain Donald 'Don' Cragen
- Manhood (1993) - Captain Donald 'Don' Cragen
- Securitate (1993) - Captain Donald 'Don' Cragen
- Virus (1993) - Captain Donald 'Don' Cragen
- Animal Instinct (1993) - Captain Donald 'Don' Cragen
- Conduct Unbecoming (1993) - Captain Donald 'Don' Cragen
- Jurisdiction (1993) - Captain Donald 'Don' Cragen
- Mother Love (1993) - Captain Donald 'Don' Cragen
- Promises to Keep (1993) - Captain Donald 'Don' Cragen
- Night & Fog (1993) - Captain Donald 'Don' Cragen
- Right to Counsel (1993) - Captain Donald 'Don' Cragen
- Extended Family (1993) - Captain Donald 'Don' Cragen
- Consultation (1992) - Captain Donald 'Don' Cragen
- Point of View (1992) - Captain Donald 'Don' Cragen
- Prince of Darkness (1992) - Captain Donald 'Don' Cragen
- Self Defense (1992) - Captain Donald 'Don' Cragen
- Helpless (1992) - Captain Donald 'Don' Cragen
- Wedded Bliss (1992) - Captain Donald 'Don' Cragen
- The Corporate Veil (1992) - Captain Donald 'Don' Cragen
- Forgiveness (1992) - Captain Donald 'Don' Cragen
- Conspiracy (1992) - Captain Donald 'Don' Cragen
- Skin Deep (1992) - Captain Donald 'Don' Cragen
- The Working Stiff (1992) - Captain Donald 'Don' Cragen
- Silence (1992) - Captain Donald 'Don' Cragen
- Intolerance (1992) - Captain Donald 'Don' Cragen
- The Fertile Fields (1992) - Captain Donald 'Don' Cragen
- Cradle to Grave (1992) - Captain Donald 'Don' Cragen
- Sisters of Mercy (1992) - Captain Donald 'Don' Cragen
- Vengeance (1992) - Captain Donald 'Don' Cragen
- Trust (1992) - Captain Donald 'Don' Cragen
- Blood Is Thicker- (1992) - Captain Donald 'Don' Cragen
- Severance (1992) - Captain Donald 'Don' Cragen
- Star Struck (1992) - Captain Donald 'Don' Cragen
- His Hour Upon the Stage (1991) - Captain Donald 'Don' Cragen
- Heaven (1991) - Captain Donald 'Don' Cragen
- Renunciation (1991) - Captain Donald 'Don' Cragen
- Out of Control (1991) - Captain Donald 'Don' Cragen
- In Memory Of (1991) - Captain Donald 'Don' Cragen
- Misconception (1991) - Captain Donald 'Don' Cragen
- God Bless the Child (1991) - Captain Donald 'Don' Cragen
- Asylum (1991) - Captain Donald 'Don' Cragen
- Aria (1991) - Captain Donald 'Don' Cragen
- The Wages of Love (1991) - Captain Donald 'Don' Cragen
- Confession (1991) - Captain Donald 'Don' Cragen
- The Blue Wall (1991) - Captain Donald 'Don' Cragen
- Sonata for Solo Organ (1991) - Captain Donald 'Don' Cragen
- The Troubles (1991) - Captain Donald 'Don' Cragen
- The Serpent's Tooth (1991) - Captain Donald 'Don' Cragen
- The Secret Sharers (1991) - Captain Donald 'Don' Cragen
- Mushrooms (1991) - Captain Donald 'Don' Cragen
- The Torrents of Greed: Part 2 (1991) - Captain Donald 'Don' Cragen
- The Torrents of Greed: Part 1 (1991) - Captain Donald 'Don' Cragen
- The Violence of Summer (1991) - Captain Donald 'Don' Cragen
- A Death in the Family (1991) - Captain Donald 'Don' Cragen
- Life Choice (1991) - Captain Donald 'Don' Cragen
- Out of the Half-Light (1990) - Captain Donald 'Don' Cragen
- Prisoner of Love (1990) - Captain Donald 'Don' Cragen
- Indifference (1990) - Captain Donald 'Don' Cragen
- Poison Ivy (1990) - Captain Donald 'Don' Cragen
- By Hooker, by Crook (1990) - Captain Donald 'Don' Cragen (credit only)
- Everybody's Favorite Bagman (1990) - Captain Donald 'Don' Cragen
- Happily Ever After (1990) - Captain Donald 'Don' Cragen
- Kiss the Girls and Make Them Die (1990) - Captain Donald 'Don' Cragen
- The Reaper's Helper (1990) - Captain Donald 'Don' Cragen
- Subterranean Homeboy Blues (1990) - Captain Donald 'Don' Cragen
- Prescription for Death (1990) - Captain Donald 'Don' Cragen
2003
Focus Room (Short)
as
William
2002
L.A. Law: The Movie (TV Movie)
as
Dave Meyer
2000
Strange World (TV Series)
as
Det. Walter Nash
- Age of Reason (2000) - Det. Walter Nash
1997
Smart Guy (TV Series)
as
Coach Gerber
- The Graduate? (1999) - Coach Gerber
- Can't Buy Me Love (1999) - Coach Gerber
- Break Up Not to Make Up (1998) - Coach Gerber
- T.A. or Not T.A. (1998) - Coach Gerber
- Most Hated Man on Campus (1998) - Coach Gerber
- Below the Rim (1997) - Coach Gerber
1998
The Secret Diary of Desmond Pfeiffer (TV Series)
as
Abraham Lincoln
- Kidnapped (1998) - Abraham Lincoln
- Once Upon a Mistress (1998) - Abraham Lincoln
- Saving Mr. Lincoln (1998) - Abraham Lincoln
- Up, Up and Away (1998) - Abraham Lincoln
- A.O.L.: Abe on Line (1998) - Abraham Lincoln
- School DaZe - Abraham Lincoln
1998
Exiled (TV Movie)
as
Captain Donald Cragen
1998
Little Girl Fly Away (TV Movie)
as
Chief Gelbart
1998
The Practice (TV Series)
as
Father Michael Ryan
- Duty Bound (1998) - Father Michael Ryan
1998
From the Earth to the Moon (TV Mini Series)
as
Robert Seamans
- Spider (1998) - Robert Seamans
- Apollo One (1998) - Robert Seamans
1998
The Pretender (TV Series)
as
Don Larson
- Crash (1998) - Don Larson
1998
The Pentagon Wars (TV Movie)
as
Maj. Gen. Bob Braden
1997
Michael Hayes (TV Series)
as
Carnap
- The Confidence Man (1997) - Carnap
1997
NYPD Blue (TV Series)
as
Gary Hogan
- Sheedy Dealings (1997) - Gary Hogan
1997
Total Security (TV Series)
as
Morris Silver
- Dental Men Prefer Blondes (1997) - Morris Silver
1997
Sabrina the Teenage Witch (TV Series)
as
Bob Gordon
- Cat Showdown (1997) - Bob Gordon
1990
Roseanne (TV Series)
as
Dr. Rudmen / Doctor / Principal Hiller
- The Miracle (1997) - Dr. Rudmen
- A Second Chance (1997) - Doctor
- Bird Is the Word (1990) - Principal Hiller
1997
A Nightmare Come True (TV Movie)
as
Detective Ron Shaye
1996
Champs (TV Series)
as
Ernie
- It's Must Have Been Gridlock (1996) - Ernie
1996
The Last Frontier (TV Series)
- Slack Like Me (1996)
1995
The John Larroquette Show (TV Series)
as
Winters Lennox
- Love on the Line (1995) - Winters Lennox
1995
Ellen (TV Series)
as
Mr. Woodruff
- $5,000 (1995) - Mr. Woodruff
1994
Hardball (TV Series)
as
Ernest 'Happy' Talbot
- The Rookie, the Batgirl, and the Coach and His Wife (1994) - Ernest 'Happy' Talbot
- See Spot Rum (1994) - Ernest 'Happy' Talbot
- My Name Is Hard B. (1994) - Ernest 'Happy' Talbot
- Lee's Bad, Bad Day (1994) - Ernest 'Happy' Talbot
- Frank Buys an Island, Mike Pays the Price (1994) - Ernest 'Happy' Talbot
- Whose Strike Is It Anyway? (1994) - Ernest 'Happy' Talbot
- The Butt Winnick Story (1994) - Ernest 'Happy' Talbot
- Mike's Release (1994) - Ernest 'Happy' Talbot
- Pilot (1994) - Ernest 'Happy' Talbot
1994
Wings (TV Series)
as
Bob
- Insanity Claus (1994) - Bob
1994
Getting Even with Dad
as
Wayne
1994
The Flintstones
as
Mr. Slate
1988
L.A. Law (TV Series)
as
Dave Meyer
- Rhyme and Punishment (1993) - Dave Meyer
- Hackett or Pack It (1993) - Dave Meyer
- Speak, Lawyers, for Me (1991) - Dave Meyer
- As God Is My Co-Defendant (1991) - Dave Meyer
- Lie Down and Deliver (1989) - Dave Meyer
- One Rat, One Ranger (1989) - Dave Meyer
- Urine Trouble Now (1989) - Dave Meyer
- America the Beautiful (1989) - Dave Meyer
- The Unbearable Lightness of Boring (1989) - Dave Meyer
- Barstow Bound (1989) - Dave Meyer
- The Accidental Jurist (1989) - Dave Meyer
- Izzy Ackerman or Is He Not (1989) - Dave Meyer
- The Plane Mutiny (1989) - Dave Meyer
- Victor/Victorious (1989) - Dave Meyer
- To Live and Diet in L.A. (1989) - Dave Meyer
- Dummy Dearest (1988) - Dave Meyer
- Romancing the Drone (1988) - Dave Meyer
- The Son Also Rises (1988) - Dave Meyer
- Hey, Lick Me Over (1988) - Dave Meyer
- Chariots of Meyer (1988) - Dave Meyer
- Leapin' Lizards (1988) - Dave Meyer
- Open Heart Perjury (1988) - Dave Meyer
1991
Flight of the Intruder
as
Mad Jack
1990
Grand (TV Series)
as
Robert
- The Healing (1990) - Robert
1989
An Innocent Man
as
Prosecuting Attorney (uncredited)
1989
Major Dad (TV Series)
as
Buzz
- Rescue Mission (1989) - Buzz
1989
Free Spirit (TV Series)
as
Bill / Mr. Flynn
- The Bosses Are Coming (1989) - Bill / Mr. Flynn
1989
The Edge (TV Series)
as
Paulie
- Professional Man (1989) - Paulie
1988
CBS Schoolbreak Special (TV Series)
as
Stan Pallon
- Gambler (1988) - Stan Pallon
1988
Almost Grown (TV Series)
as
Giardello
- Ghost Town (1988) - Giardello
1988
Moon Over Parador
as
Toby
1988
American Playhouse (TV Series)
as
Judge Crane
- The Trial of Bernhard Goetz (1988) - Judge Crane
1988
Beverly Hills Buntz (TV Series)
as
Joe Volker
- Buntz of the Desert (1988) - Joe Volker
1988
21 Jump Street (TV Series)
as
Jim Crawford
- Brother Hanson & the Miracle of Renner's Pond (1988) - Jim Crawford
1988
Matlock (TV Series)
as
Ken Pritchard
- The Hucksters (1988) - Ken Pritchard
1987
Hunter (TV Series)
as
John Edleton
- Night on Bald Mountain (1987) - John Edleton
1987
Mr. President (TV Series)
as
Bosdec
- Armageddon Kinda Sore (1987) - Bosdec
1987
CBS Summer Playhouse (TV Series)
as
Winthrop
- Doctors Wilde (1987) - Winthrop
1987
Five Corners
as
Policeman
1987
Angel Heart
as
Herman Winesap
1986
Alex: The Life of a Child (TV Movie)
as
Dr. Tom Dolan
1986
The Equalizer (TV Series)
as
Lieutenant Ferraro
- Breakpoint (1986) - Lieutenant Ferraro
1985
Braker (TV Movie)
as
Hayes
1985
Hill Street Blues (TV Series)
as
Bowers
- Intestinal Fortitude (1985) - Bowers
1983
Eddie Macon's Run
as
Man in Bar
1982
The Country Girl (TV Movie)
as
Larry
Director
1993
Law & Order (TV Series) (3 episodes)
- Bad Faith (1995)
- Big Bang (1994)
- The Pursuit of Happiness (1993)
Producer
2014
Captain Blackout (TV Movie) (executive producer)
2013
Santorini Blue (co-executive producer)
Thanks
2004
Law & Order: The First 3 Years (Video documentary short) (special thanks)
Self
2020
The Paley Center Presents Law & Order: Before They Were Stars (TV Special documentary)
as
Archival
2015
Today (TV Series)
as
Self - Guest
- Episode dated 27 July 2015 (2015) - Self - Guest
2015
Diners, Drive-ins and Dives (TV Series)
as
Self
- A Bowlful of Soul (2015) - Self
2007
TV Land Confidential (TV Series documentary)
as
Self - Interviewee
- Locations (2007) - Self - Interviewee
2005
Jerry Orbach Tribute (Video short)
as
Self
2004
Law & Order: Special Victims Unit, Police Sketch: Dann Florek (Video documentary short)
as
Donald Cragen
2004
Law & Order: The First 3 Years (Video documentary short)
as
Self
2003
SVU: The Beginning (Video short)
as
Self
2002
'Law & Order': The Beginning (Video documentary short)
as
Self
1992
Macy's Thanksgiving Day Parade (TV Special)
as
Self
References
Dann Florek Wikipedia
(Text) CC BY-SA