Preceded by

Neal Coonerty




Name

Ryan Coonerty




Nationality

American




Role

American Politician




Spouse(s)

Emily Bernard Coonerty




Books

Etched in Stone




Residence

Santa Cruz, California








Born

March 10, 1974 (age 41) (

1974-03-10

)


Alma mater

University of Oregon (B.A.) London School of Economics (M.A.) University of Virginia School of Law (J.D.)




Profession

Politician, businessman, professor, author




Education

University of Oregon, London School of Economics and Political Science, University of Virginia School of Law
Coonerty's Incoming Mayoral Speech
Ryan Coonerty (born March 10, 1974) is an American politician, businessman, professor, and author who currently serves as the Third District Supervisor for California's Santa Cruz County, representing western portions of the county including Santa Cruz, Bonny Doon, and Davenport. Coonerty previously served as Mayor of Santa Cruz, the county seat of Santa Cruz County, in 2008 and 2011. In addition to holding elected office, Coonerty co-founded NextSpace Coworking, also in Santa Cruz, in 2008 and is a lecturer for the Legal Studies department at the University of California, Santa Cruz. He is the author of Etched in Stone: Enduring Words From Our Nation's Monuments, published by the National Geographic Society (NGS) and co-author of The Rise of the Naked Economy - How to Benefit from the Changing Workplace, published by Macmillan-Palgrave.
Contents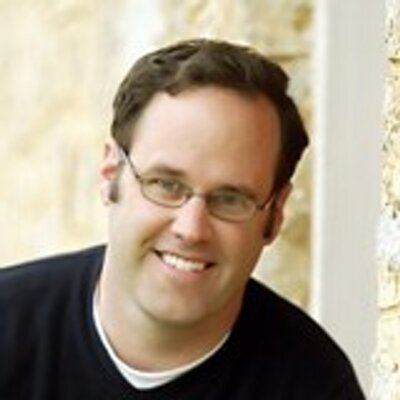 In 2010 and 2011, Coonerty was the Second Harvest Food Bank's "Holiday Food Drive" co-chair; in 2010, the drive set a record by collecting 2,200,000 pounds (1,000,000 kg) of food.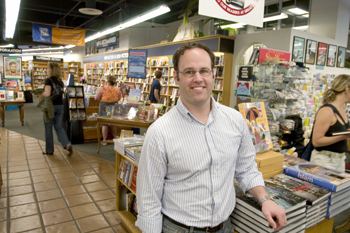 Background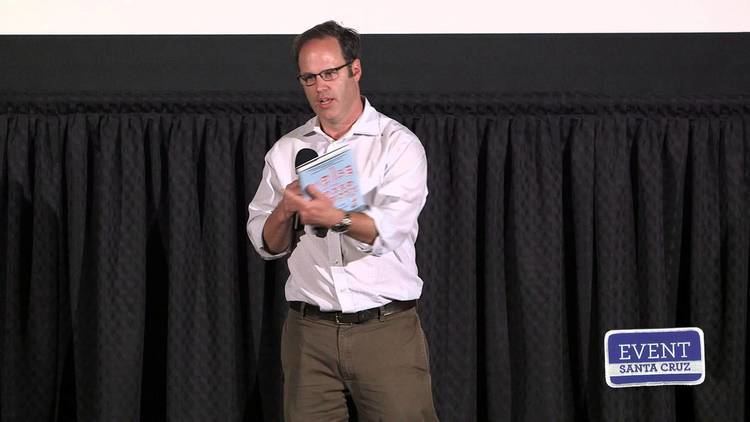 Ryan Coonerty graduated from Santa Cruz's public school system and attended the University of Oregon, where he graduated from the Honors College. He received a master's degree from the London School of Economics and a law degree from the University of Virginia School of Law. Prior to attending law school, he managed a school bond campaign for Santa Cruz City Schools that raised $86 million to repair and remodel school facilities. He also served as an outreach coordinator for Assemblyman Fred Keeley. Following law school, he served as legislative counsel for the Markle Foundation Task Force on National Security in the Information Age in Washington, DC. In 2000, he was on the professional staff for the National Commission on Federal Election Reform. Coonerty has been involved in community activities including serving on the board of the Santa Cruz Community Credit Union, Dientes Community Dental Care, and the Santa Cruz Education Foundation. He is additionally a cofounder of the Locally Owned Business Alliance.
Teaching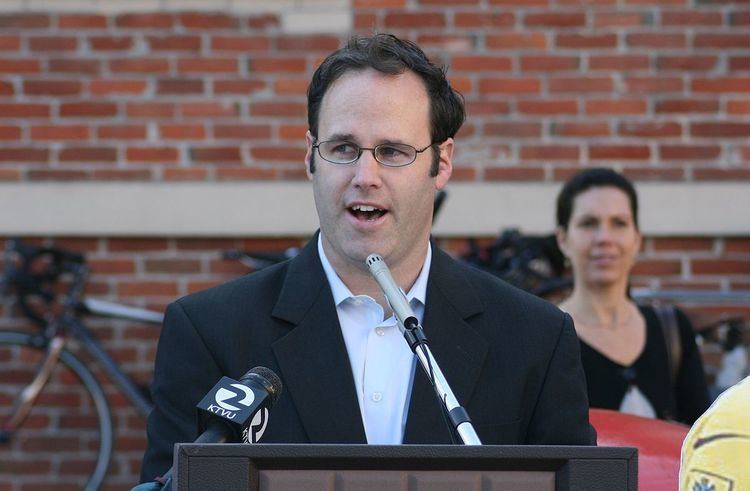 Coonerty began his teaching career at the University of California, Santa Cruz in 2003 as a lecturer in the Legal Studies department where he has taught several courses on democracy and constitutional law. In 2006, he began teaching courses at Cabrillo College, also located in Santa Cruz County. Coonerty taught International Relations and American Government in the Political Science department at Cabrillo. Additionally, Coonerty is a frequent visiting instructor at the Panetta Institute for Public Policy at California State University, Monterey Bay.
Politics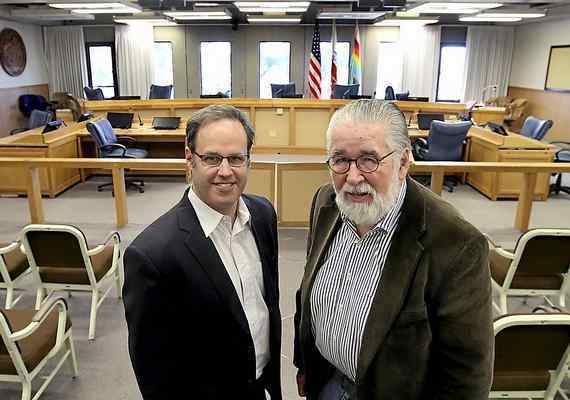 Coonerty's position within Santa Cruz politics was described as "the prince of the young moderates" in a 2010 Santa Cruz Good Times article. When asked in April 2005 if he thought he was more conservative than some of the older council members, Coonerty responded, "I think I have a fundamentally different outlook on the role of government, on important battles that need to be fought. A lot of people came of age in a time of direct conflict and the issues they were fighting were huge. Protecting the North Coast. Lighthouse Field. I believe we're in a different era. It's time to make the table a little bigger, to maybe not have big fights but instead look at a number of targeted policies. I don't see symbolic battles happening. I see it more about making sure the city operates within a set of core values in a way that brings more people into the process."
City Council
In 2004 and again in 2008, Coonerty was elected to four-year terms on the Santa Cruz City Council, finishing first in a field of 10 candidates in 2008. Coonerty additionally served as mayor twice during his time on the city council, in 2008 and 2011.
In 2005, Coonerty worked with local artists to streamline the city's permitting process to differentiate small venues such as restaurants and cafes from large entertainment venues, simplifying the process for small venues to attain permits to host local musicians. When same-sex marriage was legalized in California, Coonerty officiated several same-sex marriages. He also voted to have the city join lawsuits against Proposition 8, challenging the constitutional ban on same-sex marriage.
Coonerty's work on the city council often focused on issues of economic development. Responding to 2007 complaints of illegal behavior in downtown Santa Cruz, Coonerty and fellow council members Cynthia Mathews and Lynn Robinson advocated for more police patrols with cooperation with merchants. Furthermore, Coonerty led the council in 2011 in supporting a 125-room condominium and hotel project, even though it was 14 feet (4.3 m) taller than zoning limits permitted. Despite this, the California Coastal Commission voted against the project in August 2011. In 2014, a revised plan for the project was approved by the City Council and Coastal Commission. He additionally played a key role in 2012 in recruiting the NBA D League Santa Cruz Warriors to Santa Cruz.
Mayor
Coonerty began his first term as mayor in 2007. As part of his responsibilities, Coonerty served as the lead city negotiator in an agreement with the University of California Santa Cruz related to their Long Range Development Plan. The agreement ended half a dozen lawsuits. The agreement was adopted unanimously by the City Council, County Board of Supervisors, and a citizen group. For this effort, he was profiled as a Santa Cruz Sentinel Newsmaker of the Year in 2008. He also coauthored the Clean Oceans, Rivers and Beaches initiative which passed as an initiative in the November 2008 election.
He served a second one-year term as mayor in 2011. During his term, he worked to balance the city budget, launch the Mayor's Academy, and appoint a Technology Task Force to improve the use of technology by the city. As a result of this effort, Code for America selected Santa Cruz as one of its six partner cities for 2012.
Some of Coonerty's efforts have received national attention, including the creation of an Ayuda Linea (Help Line) for day laborers to report incidents of abuse, and a policy to invest part of the City's reserve funds in local financial institutions, an effort praised by the National Center for Local Sustainability. Coonerty also founded Santa Cruz NEXT, a non-partisan organization dedicated to engaging the next generation of Santa Cruzians in the civic life of the community. In 2008, he was selected "as one of the nation's most promising young leaders" to be a Rodel Fellow in Public Leadership at the Aspen Institute.
Board of Supervisors
In June 2014, Coonerty ran for election to succeed his retiring father Neal Coonerty on the Santa Cruz County Board of Supervisors, winning election to a four-year term. Coonerty ran on a platform of economic development and won early advantages in fundraising and endorsements, ultimately capturing 76% of the vote.
In February 2015, Coonerty and fellow supervisor Bruce McPherson wrote new regulations designed to incentivize small and affordable housing by requiring construction projects to pay higher fees into a fund providing grants for affordable housing. In June 2015, Coonerty wrote a letter subsequently approved by the Board of Supervisors requesting the county withdraw investments from banks that have pleaded guilty to committing felonies, an initiative that won praise from Robert Reich.
During his time as supervisor, Coonerty has led the expansion of the Community Partnership for Accountability, Connection and Treatment (PACT), a collaborative anti-crime project between government and non-profits that focuses on improving outcomes for repeat offenders. In 2015, PACT was awarded the National Association of Counties Achievement Award for excellence in public safety.
NextSpace and PredPol
In 2008, Coonerty co-founded NextSpace Coworking + Innovation, a shared workspace with locations in California and Chicago. Coonerty and NextSpace have been profiled by Fast Company as an example of a new approach to job creation and economic development. Coonerty and his business partner are frequently asked to write and speak about coworking and the future of work. Coonerty has spoken at Renaissance Weekend, the Local Government Commission, CoreNet Global, and the Founder's Institute.
Coonerty previously served as Director of Government Relations and Strategy for PredPol, a software company that uses an algorithm to predict when and where crime will occur. PredPol was selected by Time Magazine as one of the 50 Best Inventions of 2011.
Publications
Coonerty is the author of a book from National Geographic, entitled Etched in Stone – Enduring Words From Our Nation's Monuments. The book chronicles America's aspirations by surveying the words engraved in 50 public spaces across the United States. The book features a foreword by historian Douglas Brinkley and photos from photographer Carol M. Highsmith.
In 2013, Coonerty and Jeremy Neuner, with whom Coonerty cofounded NextSpace, released The Rise of the Naked Economy – How to Benefit from the Changing Workplace, in which the coauthors recommend ways to benefit from a modern uptick in freelance work based on their experiences with NextSpace. The book received praise from Zappos CEO Tony Hsieh, editor and professor Richard Florida, and author Walter Isaacson.
Controversy
In early 2006, Coonerty voiced support for Santa Cruz police after it was reported that undercover officers had infiltrated community meetings to organize a New Year's parade without obtaining a permit. Coonerty supported an internal investigation, which cleared the police of any wrongdoing. The city's own police auditor determined that police had violated the civil rights of parade organizers and, with pressure from the community and the ACLU as well as Coonerty's support, the city put in place a policy to curb some of the abuses of police power.
Coonerty's Wikipedia article has historically been a site of conflict between Coonerty supporters and opponents. In 2006, Coonerty supporters used the website to write what the Santa Cruz Sentinel described as an "admittedly glowing Wikipedia profile," an article that Wikipedia editors who oppose Coonerty have since edited to paint Coonerty's policies unfavorably. In 2009, Coonerty told the Sentinel that "given it all, I would rather just not have a Wikipedia page."
References
Ryan Coonerty Wikipedia
(Text) CC BY-SA