Residence

Las Vegas, Nevada, USA


Name

Tony Hsieh




Website

twitter.com/tonyhsieh




Home town

San Francisco Bay Area





Net worth

US$ 840 million




Education

Harvard University


Known for

CEO of Zappos


Role

Internet Entrepreneur




Siblings

Dave Hsieh, Andy Hsieh







Born

December 12, 1973 (age 42) (

1973-12-12

)

Illinois




Alma mater

Harvard University (S.B.)




Occupation

Internet entrepreneur, venture capitalist




Books

Delivering Happiness, Twitter Zen




Similar People

Nick Swinmurn, Drew Houston, Michael Moritz, Mark Zuckerberg


Profiles




Twitter




Parents

Richard Hsieh, Judy Hsieh



Tour Entrepreneur Tony Hsieh's Airstream Park - HGTV
Tony Hsieh's Top 10 Rules For Success (@tonyhsieh)
Tony Hsieh ( ; born December 12, 1973) is an American internet entrepreneur and venture capitalist. He is the CEO of the online shoe and clothing shop Zappos. Prior to joining Zappos, Hsieh co-founded the internet advertising network LinkExchange, which he sold to Microsoft in 1999 for $265 million.
Contents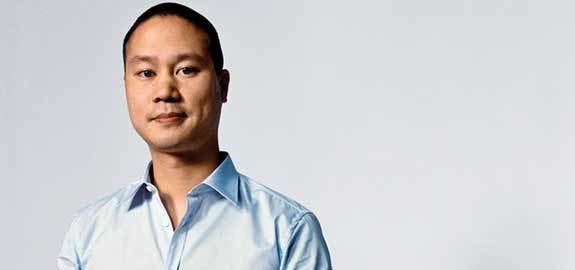 Early life and education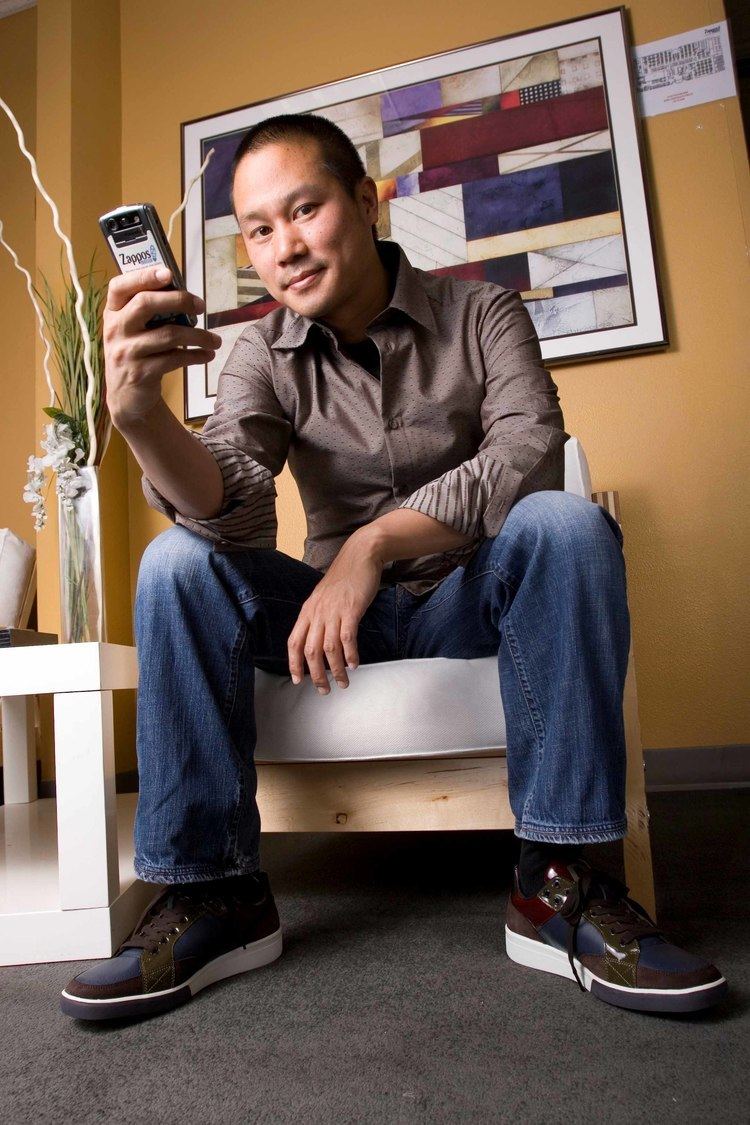 Both of his parents (Richard and Judy) came from Taiwan. Tony Hsieh was born in Illinois and grew up in the San Francisco Bay area of California. He has two younger brothers, Andy Hsieh and Dave Hsieh.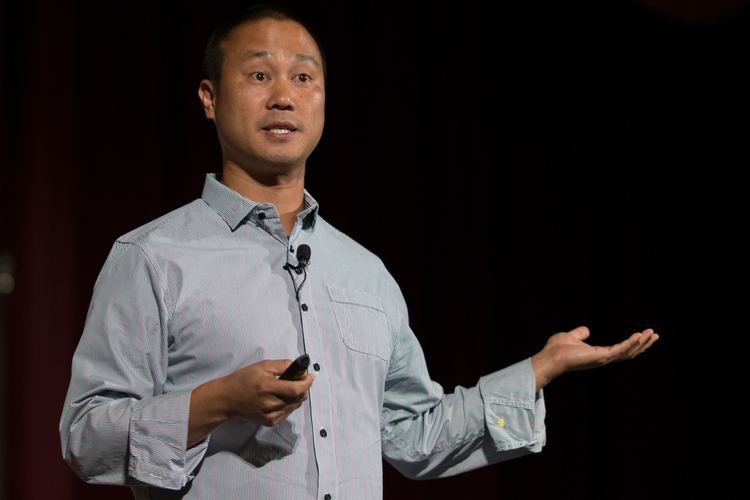 In 1995, he graduated from Harvard University with a degree in computer science. While at Harvard, he managed the Quincy House Grille selling pizza to the students in his dorm; his best customer, Alfred Lin, would later be Zappos's CFO and COO. After college, Hsieh worked for Oracle Corporation. After five months, Hsieh found himself dissatisfied with the corporate environment and quit to co-found LinkExchange with Sanjay Madan, a college friend and also an ex-Oracle employee.
Career
LinkExchange
In 1996, Hsieh started developing the idea for an advertising network called LinkExchange. Members were allowed to advertise their site over LinkExchange's network by displaying banner ads on their website. They launched in March 1996, with Hsieh as CEO, and found their first 30 clients by direct emailing webmasters. The site grew, and within 90 days LinkExchange had over 20,000 participating web pages and had its banner ads displayed over 10 million times. By 1998, the site had over 400,000 members and 5 million ads rotated daily. In November 1998, LinkExchange sold to Microsoft for $265 million.
Venture Frogs
After LinkExchange sold to Microsoft, Hsieh co-founded Venture Frogs, an incubator and investment firm, with his business partner, Alfred Lin. The name originated from a dare. One of Hsieh's friends said she would invest everything if they chose "Venture Frogs" as the name, and the pair took her up on the bet (although they have yet to see any money). They invested in a variety of tech and Internet startups, including Ask Jeeves, OpenTable and Zappos.
Zappos
In 1999, Nick Swinmurn approached Hsieh and Lin with the idea of selling shoes online. Hsieh was initially skeptical and almost deleted Swinmurn's initial voice mail. After Swinmurn mentioned that "footwear in the US is a $40 billion market, and 5% of that was already being sold by paper mail order catalogs," Hsieh and Lin decided to invest through Venture Frogs. Two months later, Hsieh joined Zappos as the CEO, starting with $1.6 million in 2000. By 2009, revenues reached $1 billion.
On July 22, 2009, Amazon.com announced the acquisition of Zappos.com in a deal valued at approximately $1.2 billion. Hsieh is said to have made at least $214 million from the sale, not including money made through his former investment firm Venture Frogs.
JetSuite
Hsieh joined JetSuite's board in 2011. He led a $7 million round of investment in the growing private "very light jet" concern. The investment allowed JetSuite to add two new Embraer Phenom 100 jets which have two pilots, two engines and safety features equivalent to large commercial passenger jets but weigh less than 10,000 pounds and are consequently highly fuel efficient.
Twitter
Hsieh has been an active Twitter user with a substantial following. He has been widely noted as an influential figure in how Twitter can be used among C-level executives to build a connection with customers, partners and employees. His public account now seems to be dormant. Since 2012, he has only sent 4 tweets from this account.
Downtown Project - Las Vegas, NV
Since 2009, Hsieh, who still runs the downtown Las Vegas based Zappos.com business, has been organizing a major re-development and revitalization project for downtown Las Vegas, which has been for the most part left behind compared to the Las Vegas strip's booming growth. Hsieh originally planned the Downtown Project as a place where Zappos.com employees may live and work, but the project has grown beyond that to a vision where thousands of local tech and other entrepreneurs may live and work. Projects funded include The Writer's Block, the first independent bookseller in Las Vegas.
Awards
Hsieh received the Ernst & Young Entrepreneur Of The Year Award in 2007.
1993 World Champions - ACM International Collegiate Programming Contest
Harvard University Team - Tony Hsieh, Derrick Bass, Craig Silverstein
Personal life
In June 2010, Hsieh released Delivering Happiness, a book about his entrepreneurial endeavors. It was profiled in many world publications, including The Washington Post, CNBC, TechCrunch, The Huffington Post and The Wall Street Journal. It debuted at #1 on the New York Times Best Seller List and stayed on the list for 27 consecutive weeks. Hsieh resides primarily in Downtown Las Vegas, Nevada, but he also owns a home in Southern Highlands.
References
Tony Hsieh Wikipedia
(Text) CC BY-SA