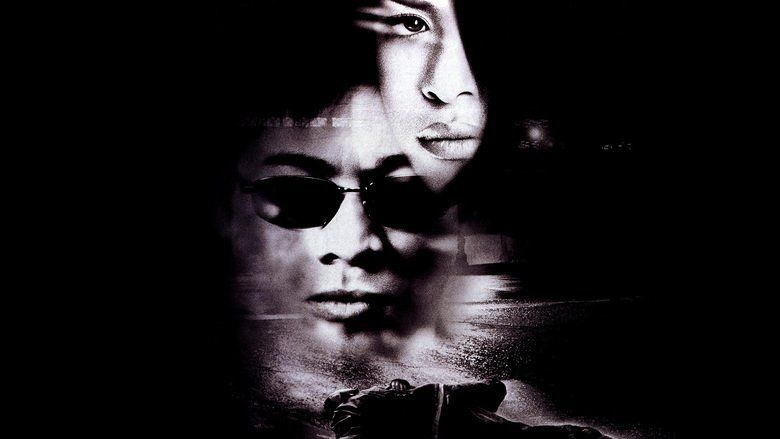 Po Sing (Jon Kit Lee) is waiting for someone in a club in a predominantly African American neighborhood when a group of angry patrons try to start a fight with him. His father's right-hand man Kai (Russell Wong) and his Asian henchmen pull Po out of the club after a brief fight with the bouncers before the meeting can take place. The next day, Po is found murdered. Word of Po's death reaches his brother, Han (Jet Li), a former police officer who is imprisoned in Hong Kong. Han promptly escapes from the prison to investigate.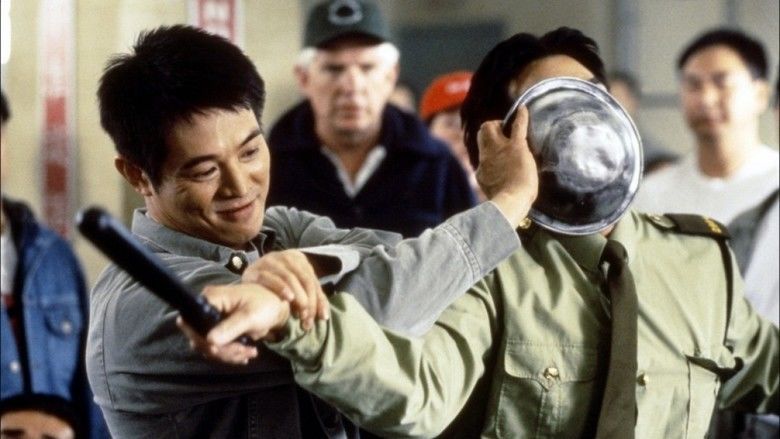 Fearing retribution, real estate developer and gang leader Isaak O'Day (Delroy Lindo) arranges for his chief lieutenant Mac (Isaiah Washington) to place security on both of his children.
Han makes his way to Oakland and learns that Po may have been a casualty in a gang war that seems to have erupted between Black and Asian gang families over control of properties along the Oakland waterfront. O'Day and Han and Po's father, Ch'u Sing (Henry O), are engaged in a joint business venture to acquire and sell the properties to Vincent Roth, a businessman who plans to buy a new NFL franchise in Oakland and build a new stadium on the waterfront. He also learns that his brother called O'Day's daughter Trish's (Aaliyah) record store the day before he was killed. After a chance encounter with her, he follows her and learns that Po may have actually been calling Trish's brother, Colin (DB Woodside).
At his brother's funeral, Han confronts his estranged father, blaming him for failing to keep his promise to protect Po after Han had helped them both flee to America to escape the Chinese authorities. Meanwhile, O'Day reveals to his son that the deal he is working on will get their family out of the crime business for good, but that he must be careful. That night, unseen assailants kill Colin and his girlfriend by throwing them out of his high rise apartment window.
As Han comforts Trish, he learns that Po had put together a list of businesses that were either destroyed or being threatened with destruction for failing to sell their properties, and that Po was trying to contact Colin to warn him about this. The two visit one of the few remaining properties on the list but the Chinese owner and his employees have been killed by a Chinese hit team. After neutralizing the hit team, Han confronts his father over this, he tries to deflect suspicion by telling him O'Day may have used outside contractors.
It is revealed that the gang war is a ruse; Mac and Kai are using violence and intimidation to force their fellow owners of waterfront properties to sign over their deeds. Trish and Han visit the last property on the list, the nightclub where Po originally intended to meet Colin. Mac and his goons kill the club's owner (DMX) and kidnap both Trish and Han, taking them to separate locations. Han escapes by overpowering his guards, led by Maurice (Anthony Anderson). Meanwhile, Ch'u has the other Chinese crime lords killed, ensuring that he will have control over their business interests.
O'Day and Ch'u meet with Roth at the Oakland Men's club to sell Roth the deeds for the properties they now control. Sing takes a multimillion-dollar payment and leaves, but O'Day refuses his payment, stating that his payment will be in the form of a share of ownership of the new franchise. An enraged Mac reveals to O'Day the fake war scheme to secure the deeds and has Trish brought out at gunpoint to force O'Day to hand over the deeds to the developer. O'Day, realizing that Mac also killed Colin, attacks Mac in a rage, but Mac shoots O'Day. Roth flees to the rooftop and escapes via helicopter but Mac shoots the deeds out of his hand, sending the deeds flying to the winds. Han arrives and confronts Mac about his brother; Mac reveals to Han that it was Kai who killed Po, and is about to fire at Han as well when Trish arrives and kills Mac first.
Han and Trish return to Isaak to find that he is grievously wounded but will live, and that he wants to shake Han's hand, which Han gladly does. He leaves Trish with her father, tracks down Kai at the Sing compound and engages him in an all-out fight. Overcoming burned hands from coals by ripping his shirt and improvising hand wraps, Han ends up killing Kai by landing a kick on his skull with such force that he breaks Kai's spine completely. He confronts his father, knowing now that his father had his own son killed "like running over a dog in the street" for no other reason than that he was interfering with a business deal. He tells his father that he will answer for his crimes, either to the American authorities or to the other Chinese families. As Han walks away, his father picks up his gun and shoots himself in the head, committing suicide. Han finds Trish waiting for him outside and the two walk away from the house together.
Jet Li – Han Sing
Aaliyah – Trish O'Day
Isaiah Washington – Mac
Russell Wong - Kai
DMX – Silk
Delroy Lindo - Isaak O'Day
DB Woodside – Colin O'Day
Henry O – Ch'u Sing
Anthony Anderson - Maurice
Jon Kit Lee – Po Sing
Françoise Yip – Meriana Sing
Edoardo Ballerini – Vincent Roth
Matthew Harrison – Dave
Terry Chen – Kung
Derek Lowe – Chinese Messenger
Ronin Wong – New Prisoner
Kendall Saunders – Colin's Girlfriend
Benz Antoine – Crabman
Grace Park – Asian Dancer
Byron Lawson – Head Guard
According to the documentary The Slanted Screen, Han and Trish were supposed to have a kissing scene, which explains the title of Romeo, but this was met with derision from a pre-screening with an urban audience. Jet Li stated on his personal website that they had filmed both versions of the scene (with kiss and without), and decided to use the one without instead because it would be "somewhat strange and awkward" for Han to have witnessed his father's suicide and then to come out and kiss someone. The movie was filmed in 1999.
Romeo Must Die debuted at No.2 at the U.S. box office behind Erin Brockovich, which had come out a week earlier. The film was produced with a budget of US$25 million. In North America, Romeo Must Die earned $18,014,503 (2,641 theaters, $6,821 per screen average) in its opening weekend. Romeo Must Die 's total North American gross is $55,973,336. The film's worldwide box office gross is $91,036,760.
It was released in the United States on DVD on August 1, 2000, and on Blu-ray on August 14, 2012.
The critical reception was mixed. The film has a 33% approval rating from 91 reviews on Rotten Tomatoes, a review aggregator; the critical consensus reads: "In his second Hollywood movie, Jet Li impresses. Unfortunately, when he's not on screen, the movie slows to a crawl. Though there's some spark between Jet and Aaliyah, there isn't any threat of a fire. And as impressive as the action sequences are, some critics feel they are over-edited." Aaliyah received praise for her role.
The film's soundtrack, Romeo Must Die: The Album, is a hip hop and R&B soundtrack released by Blackground Records on March 28, 2000. It debuted at #3 on the Billboard 200 selling 203,000 in its first week. The soundtrack sold 1.3 million copies by the end of 2000 and 1.5 million copies in the US as of 2001.
Produced by Aaliyah, Timbaland, Barry Hankerson, and Jomo Hankerson, it was recorded between May 1999 and January 2000. It includes four songs by Aaliyah, as well as works by Chante Moore, Destiny's Child, Ginuwine, Joe, Timbaland & Magoo and more. Three singles & videos were released from the album: Aaliyah's number one pop hit "Try Again" (directed by Wayne Isham), Aaliyah and DMX duet "Come Back in One Piece" (directed by Little X), and Timbaland & Magoo's "We At It Again" (directed by Chris Robinson), which introduced Timbaland's younger brother, rapper Sebastian, to audiences. Q magazine included the soundtrack album in their list of the "5 Best Compilations of 2000".
"Try Again" – 4:44 (Aaliyah)
"Come Back in One Piece" – 4:18 (Aaliyah featuring DMX)
"Rose in a Concrete World" (J Dub Remix) – 4:50 (Joe)
"Rollin' Raw" – 3:59 (B.G. From Hot Boys)
"We At It Again" – 4:45 (Timbaland & Magoo featuring Static Major & Sebastian)
"Are You Feelin' Me?" – 3:10 (Aaliyah)
"Perfect Man" – 3:47 (Destiny's Child)
"Simply Irresistible" – 4:00 (Ginuwine)
"It Really Don't Matter" – 4:12 (Confidential)
"Thugz" – 4:12 (Mack 10 featuring The Comrades)
"I Don't Wanna" – 4:16 (Aaliyah)
"Somebody's Gonna Die Tonight" – 4:36 (Dave Bing featuring Lil' Mo)
"Woozy" – 4:10 (Playa)
"Pump the Brakes" – 4:27 (Dave Hollister)
"This Is a Test" – 3:20 (Chante Moore)
"Revival" – 4:57 (Non-A-Miss)
"Come On" – 3:50 (Blade)
"Swung On" – 3:15 (Stanley Clarke featuring Politix)