Chinese name

葉芳華 (traditional)




Origin

Toronto, Canada




Chinese name

叶芳华 (simplified)




Name

Francoise Yip





Pinyin




Role

Actress




Birth name

Francoise Fong-Wa Yip




TV shows

Blood Ties, Freedom





Jyutping

jip6 fong1 waa4 (Cantonese)




Nominations

Hong Kong Film Award for Best Supporting Actress, Hong Kong Film Award for Best New Performer




Movies

Rumble in the Bronx, Black Mask, The King of Fighters, Blade: Trinity, Romeo Must Die



Born

September 4, 1972 (age 48) North Vancouver, British Columbia, Canada




Similar

Anita Mui, Marc Akerstream, Bill Tung
BIOGRAPHY OF FRANCOISE YIP
Françoise Fong-Wa Yip (葉芳華; born September 4, 1972) is a Canadian actress.
Contents
Jet li aaliyah vs francoise yip
Early life and education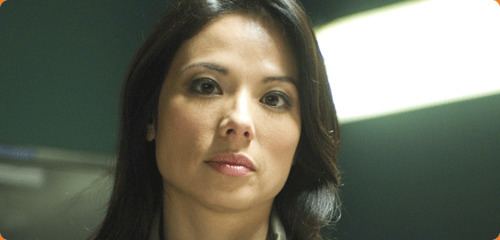 Yip was born in North Vancouver, British Columbia, Canada, and was raised in Toronto, Ontario. Her father is a Canadian of Chinese descent and her mother is French Canadian. At an early age, Yip began studying both piano and dance, excelling on the piano. Although she won many awards, competitions, and kudos, she passed up an opportunity to study music full-time to pursue a degree in Political Science. It was during her years at university that, at the urging of a friend, Yip began modeling. Despite early success, her career as a model didn't last long, as she moved into acting.
Career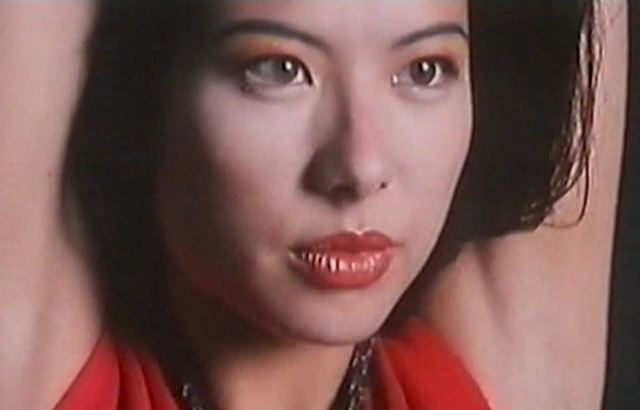 Her best-known roles are the redeemable bad girls in Jackie Chan's Rumble in the Bronx and Jet Li's Black Mask. The critical and financial success of Rumble in the Bronx (and its subsequent number-one box-office bow in the United States) made Yip an instant success and garnered her two Hong Kong Film Award nominations. She continued to do movies and star in TV, but her roles were less known or temporary. The characters she plays often get killed or serve as a background character.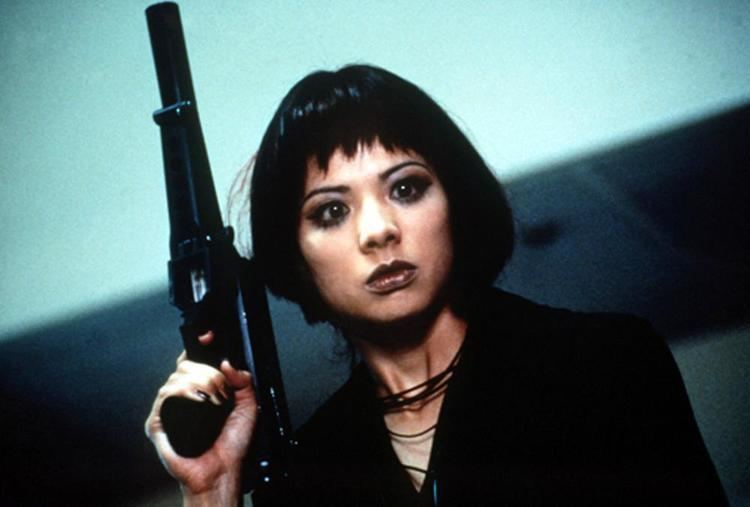 Yip appeared in the television series Andromeda as two different characters. Her first character was arrested, and her final character was murdered. She did two movies with Jet Li, the first as a lead romantic interest in Black Mask and the second in Romeo Must Die, but this time she played a Chinese gangster motorcycle assassin killed by Jet Li and Aaliyah. An unfortunate aspect of her career is that none of the TV shows she starred in lasted beyond a full season, and if she did have a starring role in a movie it was a straight-to-video or TV film. She appeared in the film Aliens vs. Predator: Requiem, and guest-starred in the Canadian TV show Blood Ties.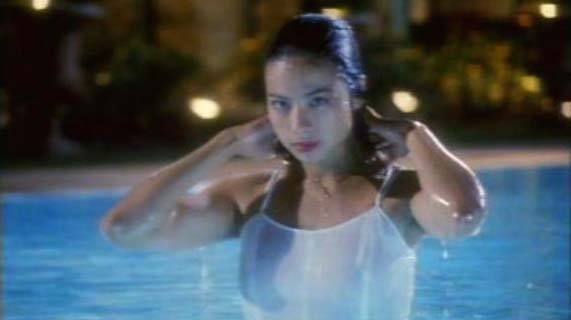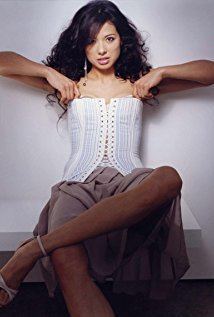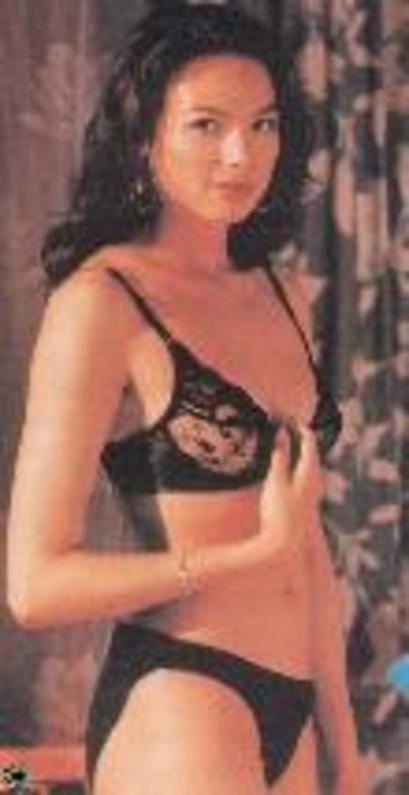 Filmography
Actress
2021
Kung Fu (TV Series)
as
Diana Soong
- Alias (2023) - Diana Soong
- Transformation (2021) - Diana Soong (as Francoise Yip)
- Destiny (2021) - Diana Soong (as Francoise Yip)
- Hand (2021) - Diana Soong (as Francoise Yip)
2022
Family Law (TV Series)
as
Clara
- Wicked Games (2022) - Clara
- Fifty Shades of Judginess (2022) - Clara
2022
Rip in Time (TV Movie)
as
Dr. Zarkhai
2021
Mystery 101 (TV Series)
as
Carmela Rhee
- Deadly History (2021) - Carmela Rhee (as Francoise Yip)
2020
The Charm Bracelet (TV Movie)
as
Sheyla Green (as Francoise Yip)
2020
Christmas on the Vine (TV Movie)
as
Sara
2019
The Order (TV Series)
as
Elizabeth Kepler / Kepler
- New World Order, Part 2 (2020) - Elizabeth Kepler (as Francoise Yip)
- New World Order, Part 1 (2020) - Elizabeth Kepler (as Francoise Yip)
- Spring Outbreak, Part 2 (2020) - Elizabeth Kepler (as Francoise Yip)
- The Commons, Part 1 (2020) - Elizabeth Kepler (as Francoise Yip)
- The Commons, Part 2 (2020) - Elizabeth Kepler (as Francoise Yip)
- Spring Outbreak, Part 1 (2020) - Elizabeth Kepler (as Francoise Yip)
- Fear Itself, Part 2 (2020) - Elizabeth Kepler (as Francoise Yip)
- Fear Itself, Part 1 (2020) - Elizabeth Kepler (as Francoise Yip)
- Free Radicals, Part 1 (2020) - Elizabeth Kepler (as Francoise Yip)
- Finals, Part Two (2019) - Kepler (as Francoise Yip)
- Finals, Part One (2019) - Kepler (as Francoise Yip)
- Undeclared, Part One (2019) - Kepler (as Francoise Yip)
2019
The Perfect Bride (TV Mini Series)
as
Georgia
- The Perfect Bride: Wedding Bells (2019) - Georgia
2018
Shadowhunters (TV Series)
as
Jia Penhallow
- Lost Souls (2019) - Jia Penhallow (as Francoise Yip)
- Familia Ante Omnia (2018) - Jia Penhallow (as Francoise Yip)
- A Heart of Darkness (2018) - Jia Penhallow (as Francoise Yip)
- Salt in the Wound (2018) - Jia Penhallow (as Francoise Yip)
2018
No One Would Tell (TV Movie)
as
Defence Lawyer
2018
The Predator
as
Tracking Supervisor (as Francoise Yip)
2018
Take Two (TV Series)
as
Cheryl Axelrod
- Death Becomes Him (2018) - Cheryl Axelrod (as Francoise Yip)
2017
Karen Kingsbury's Maggie's Christmas Miracle (TV Movie)
as
Lauren
2017
My Favorite Wedding (TV Movie)
as
Stylish Baker (as Francoise Yip)
2017
iZombie (TV Series)
as
Meg Nevins
- Looking for Mr. Goodbrain, Part 1 (2017) - Meg Nevins
2017
Ring of Deception (TV Movie)
as
Elizabeth Smith
2017
Everything, Everything
as
Dr. Francis
2017
Deadly Lessons (TV Movie)
as
Beverly
2017
Ice (TV Series)
as
Ming
- Facet (2017) - Ming
2016
No Tomorrow (TV Series)
as
Rose
- No Soup for You (2016) - Rose (as Francoise Yip)
2016
Travelers (TV Series)
as
Judge
- Donner (2016) - Judge
2016
Motive (TV Series)
as
Lee
- We'll Always Have Homicide (2016) - Lee (as Francoise Yip)
2016
Wayward Pines (TV Series)
as
Sharon
- Walcott Prep (2016) - Sharon (as Francoise Yip)
- Pass Judgment (2016) - Sharon
2016
Signed, Sealed, Delivered: From the Heart (TV Movie)
as
Becca (as Francoise Yip)
2015
Ties That Bind (TV Series)
as
Ying
- Paying for It (2015) - Ying
2015
Mistresses (TV Series)
as
Doctor
- Unreliable Witnesses (2015) - Doctor (as Francoise Yip)
2015
Proof (TV Series)
as
Police Officer
- St. Luke's (2015) - Police Officer (as Francoise Yip)
2015
Arrow (TV Series)
as
The Priestess
- This Is Your Sword (2015) - The Priestess (as Francoise Yip)
- The Fallen (2015) - The Priestess (as Francoise Yip)
2015
Girlfriends' Guide to Divorce (TV Series)
as
Aja
- Rule #92: Don't Do the Crime If You Can't Do the Time (2015) - Aja
2014
The Unauthorized Saved by the Bell Story (TV Movie)
as
Pauline Gosselaar
2014
For Better or for Worse (TV Movie)
as
Beverly (as Francoise Yip)
2013
Garage Sale Mysteries (TV Series)
as
Katherine Norbet
- Garage Sale Mystery (2013) - Katherine Norbet
2011
Possessing Piper Rose (TV Movie)
as
Margot Lace (as Francoise Yip)
2011
Sanctuary (TV Series)
as
Dr. Lillian Lee
- Uprising (2011) - Dr. Lillian Lee (as Francoise Yip)
- Into the Black (2011) - Dr. Lillian Lee (as Francoise Yip)
- Hangover (2011) - Dr. Lillian Lee (as Francoise Yip)
2011
Fringe (TV Series)
as
Dr. Rosa Oporto
- Bloodline (2011) - Dr. Rosa Oporto (as Francoise Yip)
2010
The King of Fighters
as
Chizuru Kagura (as Francoise Yip)
2010
Caprica (TV Series)
as
Desiree Willow
- Gravedancing (2010) - Desiree Willow
- Rebirth (2010) - Desiree Willow
2008
Dim Sum Funeral
as
Victoria
2007
Aliens vs. Predator: Requiem
as
Ms. Y
2007
Blood Ties (TV Series)
as
Kate Lam
- Deep Dark (2007) - Kate Lam
- The Good, the Bad and the Ugly (2007) - Kate Lam
- Wrapped (2007) - Kate Lam
- 5:55 (2007) - Kate Lam
- Wild Blood (2007) - Kate Lam
- Norman (2007) - Kate Lam
- Post Partum (2007) - Kate Lam
- Heart of Fire (2007) - Kate Lam
- Heart of Ice (2007) - Kate Lam
- Love Hurts (2007) - Kate Lam (as Francoise Yip)
- Gifted (2007) - Kate Lam
- Bad JuJu (2007) - Kate Lam
- Blood Price: Part Two (2007) - Kate Lam (credit only)
- Blood Price (2007) - Kate Lam
2007
Flash Gordon (TV Series)
as
Susan Glass
- Conspiracy Theory (2007) - Susan Glass (as Franciose Yip)
2006
Men in Trees (TV Series)
as
Alice K
- Pilot (2006) - Alice K
2001
Andromeda (TV Series)
as
Ashael / Rekel Ben-Tzion
- One More Day's Light (2005) - Ashael
- Home Fires (2001) - Rekel Ben-Tzion
2005
Edison
as
Crow (as Francoise Yip)
2005
Alone in the Dark
as
Agent Cheung
2004
A Beachcombers Christmas (TV Movie)
as
Constable Kelly Mah
2004
The Dead Zone (TV Series)
as
Maria
- Speak Now (2004) - Maria
2003
Smallville (TV Series)
as
Dr. Lia Teng
- Crisis (2004) - Dr. Lia Teng
- Resurrection (2004) - Dr. Lia Teng
- Obsession (2004) - Dr. Lia Teng
- Velocity (2004) - Dr. Lia Teng
- Phoenix (2003) - Dr. Lia Teng
2003
Jeremiah (TV Series)
as
Rachel
- The Face in the Mirror (2003) - Rachel
- Voices in the Dark (2003) - Rachel
2002
Flatland (TV Series)
as
Amy Li
- Encore (2002) - Amy Li
- Reincarnation (2002) - Amy Li
- A Gentle Rain (2002) - Amy Li
- The Prodigal (2002) - Amy Li
- Devil's Daughter (2002) - Amy Li
- Triptych (2002) - Amy Li
- Higher Form of Killing (2002) - Amy Li
- Witches (2002) - Amy Li
- Revenge (2002) - Amy Li
- L'Affair D'Honneur (2002) - Amy Li
- Fall from Grace (2002) - Amy Li
- Apocalypse (2002) - Amy Li
- Infection (2002) - Amy Li
- Waking the Dead (2002) - Amy Li
- The Mists of Time (2002) - Amy Li
- The Devil's Daughter (2002) - Amy Li
- Aurora (2002) - Amy Li
- Shadow Warriors (2002) - Amy Li
- Worlds Apart (2002) - Amy Li
- Signs of Death (2002) - Amy Li
- Resurrection (2002) - Amy Li
- A Gentle Rain (2002) - Amy Li
2002
The New Beachcombers (TV Movie)
as
Constable Kelly Mah (as Francoise Yip)
2002
Cabin Pressure (TV Movie)
as
Tammy
2001
These Arms of Mine (TV Series)
as
Jenny Wong
- Burning Down the House (2001) - Jenny Wong
- To Sir, with Love (2001) - Jenny Wong
- Nature Boy (2001) - Jenny Wong
2001
Witness to a Kill
as
Kirsten Lee
2001
Wolf Lake (TV Series)
as
Reporter
- Unaired Pilot (2001) - Reporter (uncredited)
2000
Freedom (TV Series)
as
Jin
- Ransom (2001) - Jin
- Thieves (2000) - Jin
- Siege (2000) - Jin
- Freezone (2000) - Jin
- Enemy (2000) - Jin
- Assassins (2000) - Jin
- The Chase (2000) - Jin
- Alpha Dogs (2000) - Jin
2001
RoboCop: Prime Directives (TV Series)
as
Lexx Icon
- Resurrection (2001) - Lexx Icon
- Meltdown (2001) - Lexx Icon
2001
Lunch with Charles
as
Cora
2001
The Pledge
as
Bartender at Airport
2000
Special Delivery (TV Movie)
as
Flight Attendant
2000
Seven Days (TV Series)
as
Li Mai
- Olga's Excellent Vacation (2000) - Li Mai
2000
Secret Agent Man (TV Series)
as
Felicia
- WhupSumAss (2000) - Felicia (as Françoisë Yip)
2000
Romeo Must Die
as
Motorcycle Fighter (as François Yip)
1999
The City (TV Series)
- Deranged Marriages (1999)
1999
Earth: Final Conflict (TV Series)
as
Beverly Wu
- Heroes & Heartbreak (1999) - Beverly Wu
1998
Millennium (TV Series)
as
Stewardess #2
- The Innocents (1998) - Stewardess #2
1998
Futuresport (TV Movie)
as
Keahi (as Francoise Yip)
1997
Shi wu yi sha ren wang luo
as
Fion Wong
1997
Ni ge mie ye chang
as
Susan
1996
Black Mask
as
Yeuk Laan (as Françoise C.J. Yip)
1996
Meng Bo
as
Saeko Nogami / Yachi
1996
How to Meet the Lucky Stars
as
Françoise
1996
Kuang ye san qian xiang
as
Wai
1995
Two Impossible Films (Short)
as
Johann Woo
1995
Rumble in the Bronx
as
Nancy
1995
Fighting for My Daughter (TV Movie)
as
Girlfriend
References
Françoise Yip Wikipedia
(Text) CC BY-SA