Nationality

English




Siblings

Joan Mary Fry




Role

Art critic


Name

Roger Fry




Occupation

Artist and art critic






Born

14 December 1866 (

1866-12-14

)

London




Known for

Member of the Bloomsbury Group


Died

September 9, 1934, London, United Kingdom




Artwork

River with Poplars, Still Life: Flowers




Education

King's College, Cambridge, Clifton College, University of Cambridge


Books

Vision and design, A Roger Fry reader, Cézanne - a study of his development, Transformations, Last lectures




Similar People

Vanessa Bell, Duncan Grant, Clive Bell, Lytton Strachey, Leonard Woolf
Roger Fry: A collection of 119 paintings (HD)
Roger Eliot Fry (14 December 1866 – 9 September 1934) was an English painter and critic, and a member of the Bloomsbury Group. Establishing his reputation as a scholar of the Old Masters, he became an advocate of more recent developments in French painting, to which he gave the name Post-Impressionism. He was the first figure to raise public awareness of modern art in Britain, and emphasised the formal properties of paintings over the "associated ideas" conjured in the viewer by their representational content. He was described by the art historian Kenneth Clark as "incomparably the greatest influence on taste since Ruskin ... In so far as taste can be changed by one man, it was changed by Roger Fry". The taste Fry influenced was primarily that of the Anglophone world, and his success lay largely in alerting an educated public to a compelling version of recent artistic developments of the Parisian avant-garde.
Contents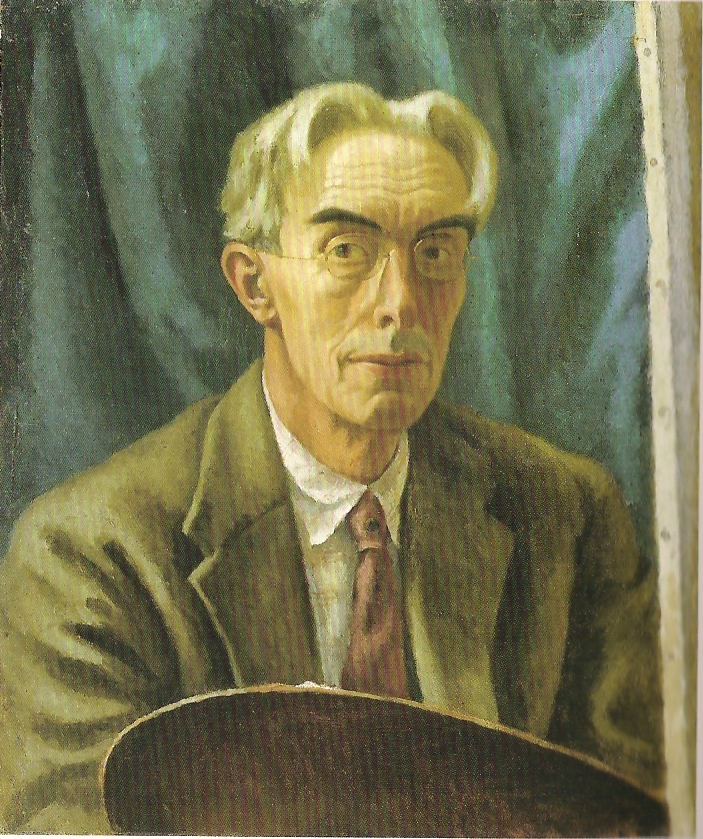 Life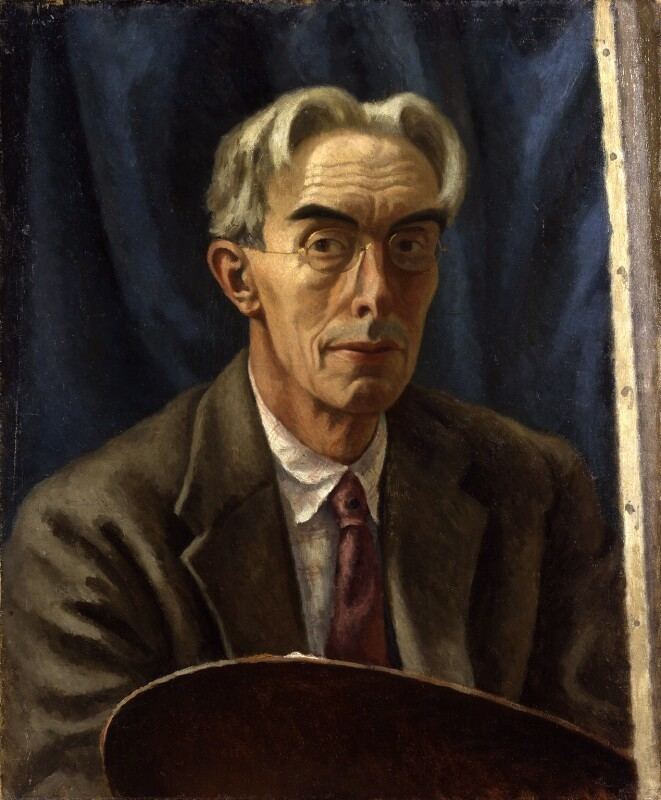 Born in London, the son of the judge Edward Fry, he grew up in a wealthy Quaker family in Highgate. Fry was educated at Clifton College and King's College, Cambridge, where he was a member of the Conversazione Society, alongside freethinking men who would shape the foundation of his interest in the arts, including John McTaggart and Goldsworthy Lowes Dickinson. After taking a first in the Natural Science tripos, he went to Paris and then Italy to study art. Eventually he specialised in landscape painting. In 1896, he married the artist Helen Coombe and they subsequently had two children, Pamela and Julian. Helen soon became seriously mentally ill, and in 1910 was committed to a mental institution, where she remained for the rest of her life. Fry took over the care of their children with the help of his sister, Joan Fry. That same year, Fry met the artists Vanessa Bell and her husband Clive Bell, and it was through them that he was introduced to the Bloomsbury Group. Vanessa's sister, the author Virginia Woolf later wrote in her biography of Fry that "He had more knowledge and experience than the rest of us put together".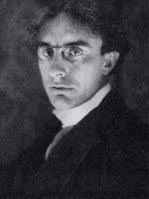 In 1911, Fry began an affair with Vanessa Bell, who was recovering from a miscarriage. Fry offered her the tenderness and care she felt was lacking from her husband. They remained lifelong close friends, even though Fry's heart was broken in 1913 when Vanessa fell in love with Duncan Grant and decided to live permanently with him.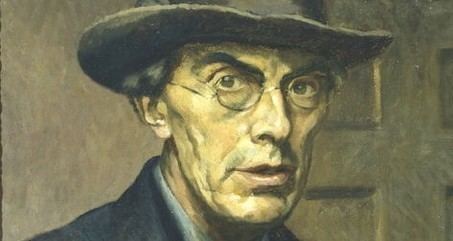 After short affairs with artists Nina Hamnett and Josette Coatmellec, Fry too found happiness with Helen Maitland Anrep. She became his emotional anchor for the rest of his life, although they never married (she too had had an unhappy first marriage, to the mosaicist Boris Anrep).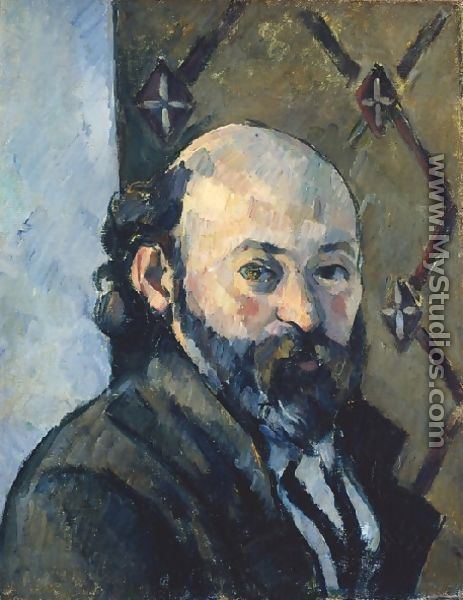 Fry died unexpectedly after a fall at his home in London. His death caused great sorrow among the members of the Bloomsbury Group, who loved him for his generosity and warmth. Vanessa Bell decorated his casket before his ashes were placed in the vault of Kings College Chapel in Cambridge. Virginia Woolf was entrusted with writing his biography, published in 1940.
Artistic style
As a painter Fry was experimental (his work included a few abstracts), but his best pictures were straightforward naturalistic portraits, although he did not pretend to be a professional portrait painter. In his art he explored his own sensations and gradually his own personal visions and attitudes asserted themselves. His work was considered to give pleasure, 'communicating the delight of unexpected beauty and which tempers the spectator's sense to a keener consciousness of its presence'. Fry did not consider himself a great artist, "only a serious artist with some sensibility and taste". He considered Cowdray Park his best painting: "the best thing, in a way that I have done, the most complete at any rate".
Career
In the 1900s, Fry started to teach art history at the Slade School of Fine Art, University College London.
In 1903 Fry was involved in the foundation of The Burlington Magazine, the first scholarly periodical dedicated to art history in Britain. Fry was its co-editor between 1909 and 1919 (first with Lionel Cust, then with Cust and More Adey) but his influence on it continued until his death: Fry was on the consultative committee of The Burlington since its beginnings and when he left the editorship, following a dispute with Cust and Adey regarding the editorial policy on modern art, he was able to use his influence on the committee to choose the successor he considered appropriate, Robert Rattray Tatlock. Fry wrote for The Burlington from 1903 until his death: he published over two hundred pieces on eclectic subjects – from children's drawings to bushman art. From the pages of The Burlington it is also possible to follow Fry's growing interest in Post-Impressionism.
Fry's later reputation as a critic rested upon essays he wrote on Post-Impressionist painters. and his most important theoretical statement is considered to be An essay in Aesthethics, one of a selection of Fry' s writings on art extending over a period of twenty years published in 1920. In "An essay in Aesthethics", Fry argues that the response felt from examining art comes from the form of an artwork; meaning that it is the use of line, mass, colour and overall design that invokes an emotional response. His greatest gift was the ability to perceive the elements that give an artist his significance. Fry was also a born letter writer, able to communicate his observations on art or human beings to his friends and family.
In 1906 Fry was appointed Curator of Paintings at the Metropolitan Museum of Art in New York. This was also the year in which he "discovered" the art of Paul Cézanne, the year the artist died, beginning the shift in his scholarly interests away from the Italian Old Masters and towards modern French art.
In November 1910, Fry organised the exhibition Manet and the Post-Impressionists (a term which he coined) at the Grafton Galleries, London. This exhibition was the first to prominently feature Gauguin, Manet, Matisse, and Van Gogh in England and brought their art to the public. Though the exhibition would eventually be widely celebrated, the sentiments at the time were much less favourable. This was due to the exhibition's selection of art that the public was unaccustomed to at the time. Fry was not immune to the backlash. Desmond MacCarthy, the secretary of the exhibition stated, "Indeed by introducing the works of Cézanne, Matisse, Seurat, Van Gogh, Gauguin and Picasso to the British public, he smashed for a long time his reputation as an art critic. Kind people called him mad, and reminded others that his wife was in an asylum. The majority declared him to be a subverter of morals and art, and a blatant self-advertiser." Yet the foreignness of "post-impressionism" would inevitably disappear and eventually the exhibition would be regarded as a critical moment for art and culture. Virginia Woolf later said, "On or about December 1910 human character changed", referring to the effect this exhibit had on the world. Fry followed it up with the Second Post-Impressionist Exhibition in 1912. It was patronised by Lady Ottoline Morrell, with whom Fry had a fleeting romantic attachment.
In 1913 he founded the Omega Workshops, a design workshop based in London's Fitzroy Square, whose members included Vanessa Bell and Duncan Grant. In 1933, he was appointed the Slade Professor at Cambridge, a position that Fry had much desired.
In September 1926 Fry wrote a definitive essay on Seurat in The Dial. Fry also spent ten years translating, "for his own pleasure", the poems of the symbolist poet Stephane Mallarme Between 1929 and 1934, the BBC released a series of twelve broadcasts wherein Fry conveys his belief that art appreciation should begin with a sensibility to form as opposed to an inclination to praise art of high culture. Fry also argues that an African sculpture or a Chinese vase is just as deserving of study as a Greek sculpture.
A blue plaque was unveiled in Fitzroy Square on 20 May, 2010.
Books
Art and Commerce (1926)
Art History as an Academic Study (1933)
The Artist and Psycho-Analysis (1924)
Arts of Painting and Sculpture (1932)
Vision and Design (1920)
Transformations (1926)
Cézanne. A Study of His Development (1927)
Henri Matisse (1930)
Characteristics of French Art (1932)
Reflections on British Painting' (1934)
Giovanni Bellini (1899)
Duncan Grant (1923)
Flemish Art (1927)
Last Lectures (1933)
A Sampler of Castille (1923)
Twelve Original Woodcuts (1921)
Translations:
Some poems of Mallarme (1936)
References
Roger Fry Wikipedia
(Text) CC BY-SA