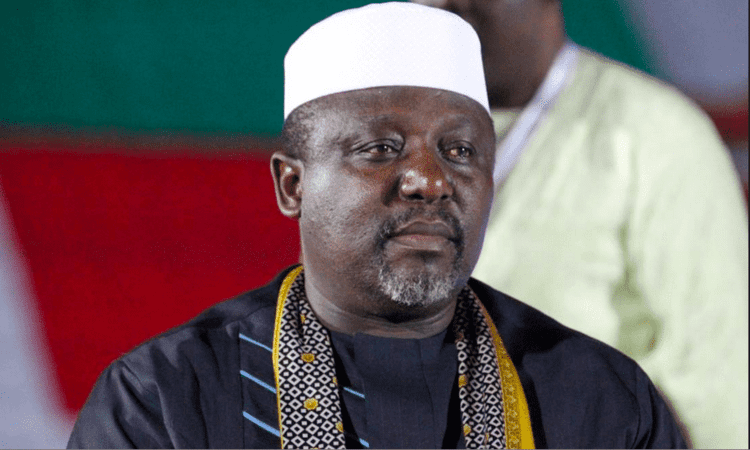 Rochas, an Igbo, was born on 22 September 1962 in Ogboko, Ideato South, Imo State. He attended Juladaco High School, Jos (1976-1981). He studied at the University of Jos (1990-1991), obtaining a diploma in Public Administration. He returned to the University of Jos (1993-1994) to obtain an advanced diploma in Public Administration. Career positions include President, Nigeria Red Cross Society, President/Founder, Rochas Foundation Inc, President, Rochas Group of Companies Limited, Pro Chancellor, African Business School and Former Chairman, Board of Nigerian Airspace Management Agency.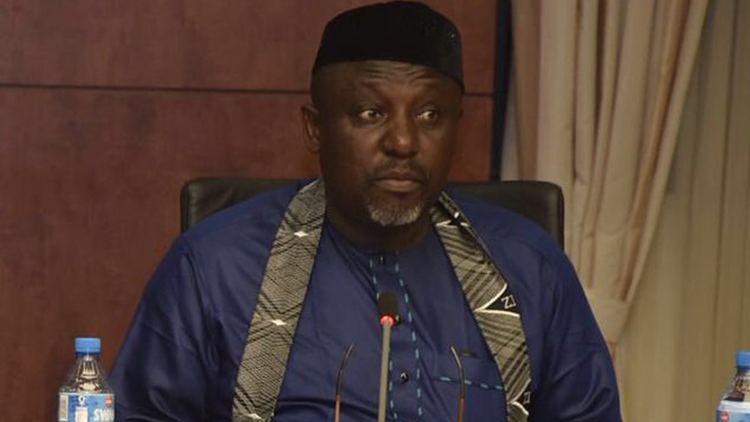 Rochas Okorocha wasn't born with a silver spoon in his mouth. He was born into a poor family. And as he puts it, "I found out that I was born into a home that is relatively poor from all the definitions of poverty. So, I understand from the onset that I have a task ahead of me and the name of the game is survival." He said he had to work extra hard to make both ends meet by combining education with street trading. He said he didn't have a straight school experience while growing up. He was involved in street trading at one point in time or the other. He said, "Honestly, there has never been a dull moment in my life. In fact, I engaged in too many things just for the sole purpose to survive."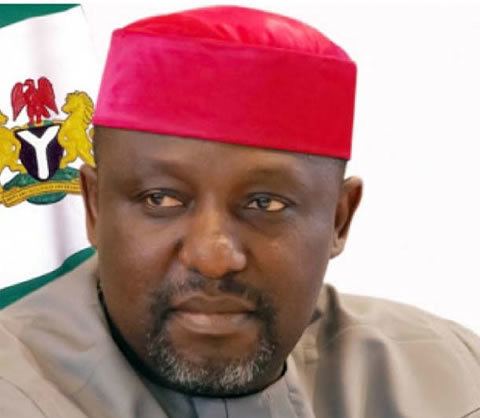 Okorocha, who acknowledged that he broke even early in life, said "The first one was at a very tender age of my life when I was selling used clothes. I broke even because I was able to buy a bus. I was able to buy a bus in secondary school and I bought television set in primary school as small as I was from the sale of oranges, coconuts and used clothes. What I do is that if I sell, I post some of the profits and at the end of the year I buy something with it. So, it has been a worthwhile experience but where I would say I made the first one million dollars, was as a commission agent from the sale of used equipment in Bauchi State where Balfour Beatty was constructing the Balanga Dam. When the company was winding up I was one of the agents that sold used equipment and I made N1.1 million when it was equivalent to $1 million dollars. And I put the entire money into the business of used cars then later graduated to the sale of new cars to what they called 'Rochas Motors" but what made me really rich was real estate business.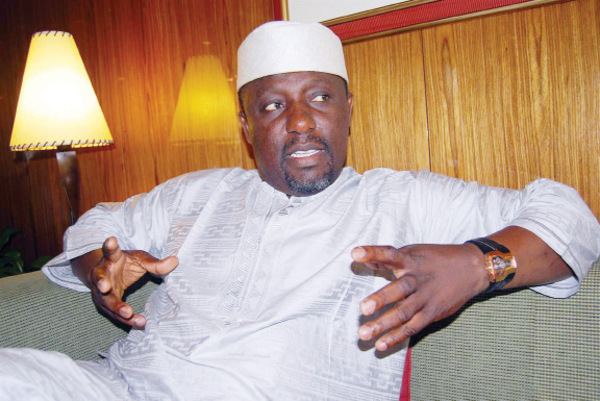 "At the age of nine I bought a television set, at 14 I bought a bus, at the age of 19/20 I became head of a commercial school, at the 22/23 years I became a proprietor of a school and I went into cement business (BBC) in Gboko, Benue State. And at the age of 24 plus I got married, at the age of 29 I became a member of National Constitutional Conference, I became a member of Federal Character Commission thereafter then I went to contest for governor and failed and shortly after that I ran for presidency and later became a presidential adviser. I ran for presidency again. You see, I moved on and on in life with hard work and challenges."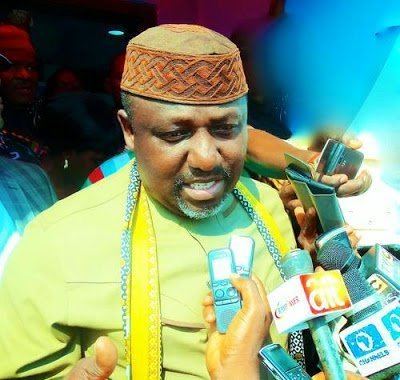 Okorocha was a Commissioner on the Federal Character Commission and a Member of the National Constitutional Conference. When democracy was restored in 1999, Rochas Okorocha competed in the primaries to be People's Democratic Party (PDP) candidate for governor of Imo State, but lost to Achike Udenwa. He moved to the All Nigeria People's Party (ANPP), and was an unsuccessful candidate for President on the ANPP platform in 2003. He returned to the PDP, and President Olusegun Obasanjo appointed him as Special Adviser on Inter-Party affairs.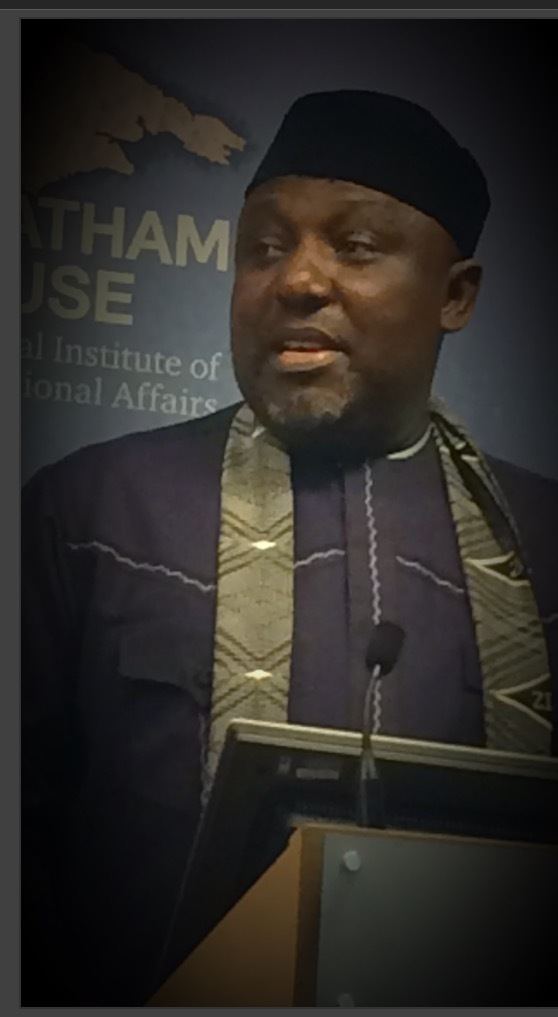 Rochas Okorocha formed the Action Alliance (AA) party in 2005, planning to become a Presidential candidate for the AA in the 2007 elections. He again returned to the PDP, and in September 2007 indicated that he was interested in becoming PDP National Chairman. After Governor Ikedi Ohakim decamped from the Progressive Peoples Alliance (PPA) to the PDP in July 2009, Okorocha denied that Ohakim had taken over the PDP in the state, saying he was named as leader since he was governor, but a proper PDP congress should be held to decide on policy.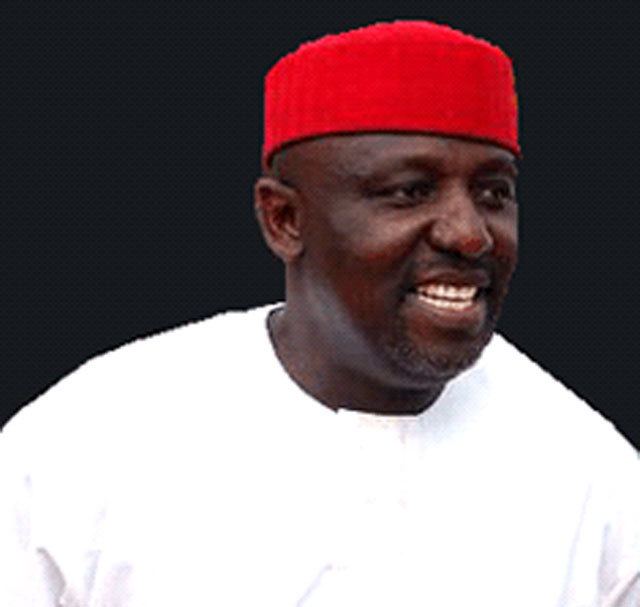 Okorocha decamped from the PDP to the All Progressives Grand Alliance (APGA), to run as APGA candidate for Imo State Governor in the April 2011 national elections. A few weeks later, in December 2010, the APGA suspended Okorocha from the party over what it described as anti-party activities pending an investigation of his conduct. It was reported that he had stormed the Imo State Secretariat of APGA with dozens of thugs, who beat up several top officers of the Party. Okorocha and his companions had also threatened the Imo State Chairman and Secretary of APGA. However, Okorocha went on to campaign as APGA candidate and won subsequently. Rochas in 2013 decamped to the All Progressive Congress.
The Independent National Electoral Commission (INEC) declared that the Imo State gubernatorial elections held on 26 April 2011 were inconclusive since the collation of results was marred by irregularities. The INEC ordered reruns in four local government areas and one ward, to be held on 6 May 2011. In the event, elections were not held in Oguta local government area due to a security threat. The final results had Okorocha of the APGA declared winner with 336,859 votes. He was followed by the incumbent governor Ikedi Ohakim of the PDP with 290,490 votes. Former Senator Ifeanyi Araraume of the Action Congress of Nigeria (ACN) was third with 107,068 votes. President Goodluck Jonathan congratulated Okorocha on his election, saying the people of Imo State had spoken through the ballot box.
In preparatory for the 2015 elections, former deputy speaker, House of Representatives, Hon. Emeka Ihedioha, threw in his hat for the governorship tussle. After being able to snatch away the PDP tickets from other contenders, he had to slug it out with the incumbent, Okorocha. The election eventually took place on April 11, 2015 after the first date was shifted by six weeks when the federal authorities cited security concerns. Just as Okorocha's first election debacle, the second one was also declared inconclusive.
INEC declared the April 11 governorship polls in Imo inconclusive, a development that led to the cancellation of elections in more than 250 polling units in 23 of the 27 local government areas. The Resident Electoral Commissioner (REC), Mr. Gabriel Ada, listed the state constituencies affected in the re-run to include; Ikeduru, Isiala Mbano, Isu, Oguta, Owerri West, and Oru East. He explained that the electoral commission ordered re-run for the governorship election because of the 79,000 difference between the votes scored by the leading and the second candidates.
Okorocha won the rerun election fixed for April 25, 2015.
On 26 August 2017, Rochas demolished the popular Ekeuku market along Douglas road as against the wishes of the Owerri people which lead to death of a ten year old boy. This consequently lead to series of protest by the traders of the market and the people of owerri against his anti people policies.
On 2 March 2013 Rochas led an APGA faction to form the All Progressives Congress. He was later elected by his colleague governors in the opposition as Chairman of the Progressive Governors Forum.