Occupation

Actress




Years active

1974-1985




Name

Robyn Hilton








Born

13 July 1944 (age 75 years), Twin Falls, Idaho, United States


Spouse

Alan Mihoces (m. 1990–2016), William Hilton (m. 1961–1968)




Measurements

Weight: 60 kilograms or 132 pounds, Brеast-Waist-Hips: 37-25-37, Height: 175 centimetres or 5 feet 9 inches.


Similar People

Madeline Kahn, Mary Louise Weller, Cleavon Little, Burton Gilliam, George Furth
The Tonight Show Starring Johnny Carson: 01/17/1974.Robyn Hilton -Newest Cover Popular Rea
Robyn Hilton (born Robyn Molinaux, c. 1940) is an American film and television actress and model. Hilton was active in the 1970s and 1980s following her debut supporting role as Miss Stein, the secretary to Governor William J. Le Petomane, in Mel Brooks' 1974 comedy film Blazing Saddles.
Contents
Facts
She does not drink or smoke. When questioned about this by Johnny Carson, she did admit, "I do other things".
As of 2016 she was reported to be divorced and living in a small town in
Sonoma County
, CA.
Life and career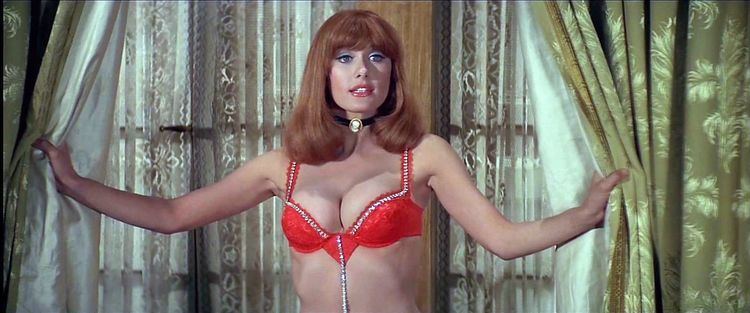 Hilton was born to Mormon parents and grew up on a farm near Twin Falls, Idaho. She graduated from Jerome High School in 1958. Hilton attended Boise Junior College and Utah State University . Before becoming well known as an actress and model, she was working in a local television network as a weather forecaster. However, she found the job mundane and left it to pursue a career in modelling. She started to appear in commercials for brands such as Dodge, Prell, etc. Robyn also started to get featured on the cover of various famous magazines after that. She even began to pose nude for some men's publications such as Playboy . In 1974, she was featured fully clothed twice in Playboy. She was married, had two children, and was divorced by the time she made her film debut. In addition to film and television work, Hilton appeared in commercials and as a guest on The Tonight Show Starring Johnny Carson on January 17, 1974, where she claimed her astrological sign is Cancer. Her last credited role was in 1985.
Ethnicity
She is of Scandinavian and Cherokee Indian descent.

Her Role & Character in Blazing Saddles (1974)
If you were an avid movie fan of the '70s and 80's it was probably very hard for you to miss Robyn Hilton on the screen. She was famous for her physical features and her attitude towards showing them off. One of the notable roles she did was as Miss Stein in Mel Brooks' comedy film Blazing Saddles in 1974. In this film, she played the part of the red-headed busty secretary to Governor Lepetomane. She was perhaps best remembered for the "harrumph" scene in the film. The character she played demanded partial exposure of her cleavage.
Even though for most of her professional career, she was treated as a sex object, we cannot deny the fact that she was also labelled as a film goddess of that era. Almost all her roles were invented for apparent reasons. The character in the Blazing Saddles was no exception. She was undoubtedly being used as a sex object in the film as "harrumph" scene reminded the audience. But luckily for her, the film demanded no nudity from her side. Still, there was no depth to her character in the movie, and she was only used for showing off sensual dresses. Similar to Blazing Saddles, her other movies also gave very little importance to her character. Men always loved to see her for obvious reasons. However, there is surprisingly little to tell about when it comes to what she did in the role. But one thing was sure. She was a very bold actress, and the roles played by her have left a significant place for her in the adult film industry at that time.
The film was a huge commercial success and won three Academy Award nominations. It also received many positive reviews from critiques, which increased Robyn Hilton's popularity enormously and added a significant amount to her net worth.
Appearance in Playboy
Playboy is an American men's lifestyle and entertainment magazine. It features monthly interviews of distinguished public figures, such as actors and actresses, architects, artists, economists, conductors, composers, film directors, journalists, politicians, novelists, religious figures, athletes etc. The magazine generally interviews conservative celebrities but reflects a liberal editorial attitude.
As it turns out to be, Robyn Hilton appeared twice in the Playboy magazine. The first appearance was in November 1974 when she was featured in an article with the title 'Sex in Cinema'. She appeared in Playboy once more in December 1974 in a column named "Sex Stars". Arthur Knight authored both articles, and on both occasions, she had been fully clothed.
Robyn Hilton and Johnny Carson Interview
In addition to her contribution in the entertainment industry, Robyn was also a guest on the highly popular TV series "The Tonight Show Starring Johnny Carson". This particular show was an interview between Robyn Hilton and Johnny Carson, which lasted around twenty minutes. The show was telecasted on January 17, 1974. The show was to follow by the release of her film Blazing Saddles directed by Mel Brooks. The film was scheduled to release on February 1974. It was first-ever talk show Robyn Hilton went to, and Johnny Carson made the occasion very entertaining for the audience.
Hilton discussed many things about her life and career in the interview with Johnny Carson. She told her childhood was in Idaho, and she moved to California in the hope of becoming an actress. Hilton used to be a diehard fan of Carole Lombard and other Hollywood stars. She also discussed her traditional upbringing on a farm. Another thing they discussed was her new film "Blazing Saddles" and its "crazy, insane script". She told that the film was initially titled "Black Bart" and her role was that of an inept-but-attractive secretary. She also told Mr. Carson that she was interested in astrology and believed in reincarnation. She also shared her views on sexuality and nudity in the interview. Apart from all this, she discussed her upcoming role in the film "Doc Savage: The Man of Bronze" (1975).

Husband William Hilton
As far as her love life is concerned, Robyn Hilton dated multiple men before getting married to William Hilton in the year 1961. The duo had two children but got divorced in 1968 before she made her debut as an actress. After divorcing Hilton, Robyn remained single for several years before her second marriage. However, like her previous marriage, her second marriage also ended up in divorce.
Movies / Filmography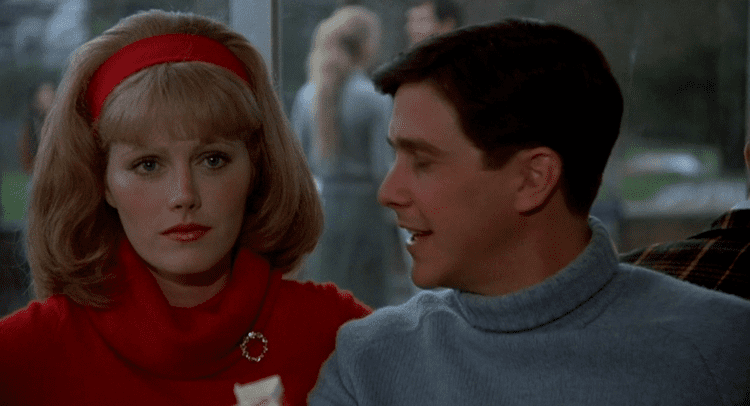 My Tale Is Hot (1964) #4
Kiss Me Quick! (1964) Girl
Wonder Women (1973) Uncredited as Blonde In White Bikini
Blazing Saddles (1974) as Miss Stein
The Single Girls (1974) as Denise
The Last Porno Flick (1974) as Linda Loveman
Mean Mother (1974) as Blonde In Bikini
The Rookies episode (1974) as Crystal
Police Woman episode "Shoefly" (1974) as Trudy
Death Among Friends (1975) as Nancy
Doc Savage: The Man of Bronze (1975) as Karen
Video Vixens (1975) Inga
Starsky and Hutch episode "Huggy Bear and the Turkey" (1977) as Miss O'Toole
Malibu Express (1985) as Maid Marian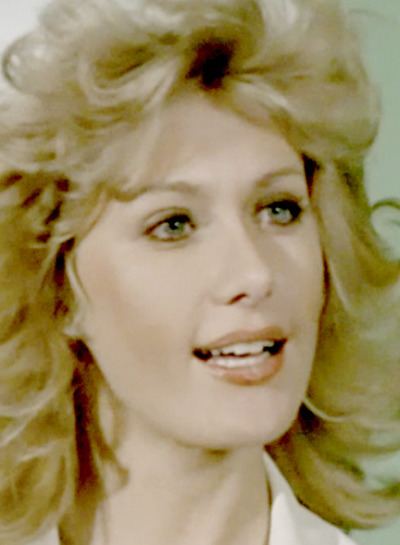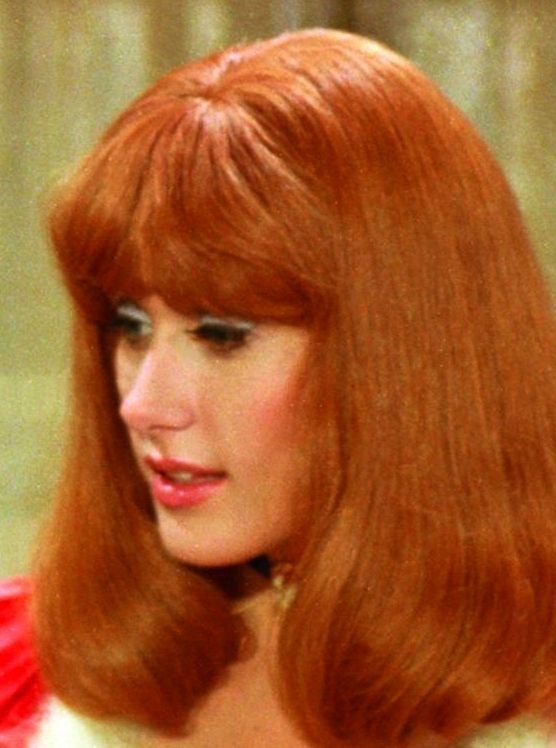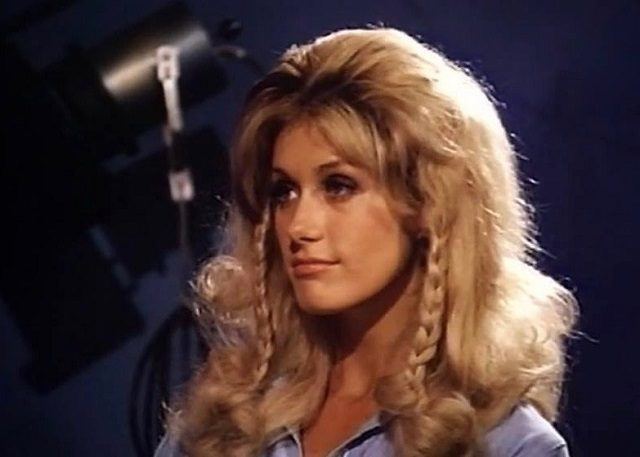 Where is Robyn Hilton Today ?
After her retirement from her acting career in 1985, Robyn Hilton remained out of the media attention. Because of this, there is not much information available about her current life. The woman has long disappeared from the TV screens, social events and star chronicles. However, it's believed that she is currently single. Some rumours suggest that she lives in Sonoma County, California.
Robyn Hilton Net Worth
According to authoritative sources, her networth is over $2 million, which was gathered through her sensitive career as an actress and model.
References
Robyn Hilton Wikipedia
(Text) CC BY-SA