Years active

1940–73




Name

Robert Ryan




Role

Actor








Full Name

Robert Bushnell Ryan




Born

November 11, 1909Chicago, Illinois, USA


Died

July 11, 1973, New York City, New York, United States


Spouse

Jessica Cadwalader (m. 1939–1972)




Children

Lisa Ryan, Cheyney Ryan, Timothy Ryan




Parents

Mabel Bushnell Ryan, Timothy Ryan




Movies

The Wild Bunch, Crossfire, The Set‑Up, Bad Day at Black Rock, On Dangerous Ground




Similar People

Lee Marvin, Burt Lancaster, Ernest Borgnine, Nicholas Ray, Anthony Mann
Tcm tribute to robert ryan
Robert Bushnell Ryan (November 11, 1909 – July 11, 1973) was an American actor who most often portrayed hardened cops and ruthless villains.
Contents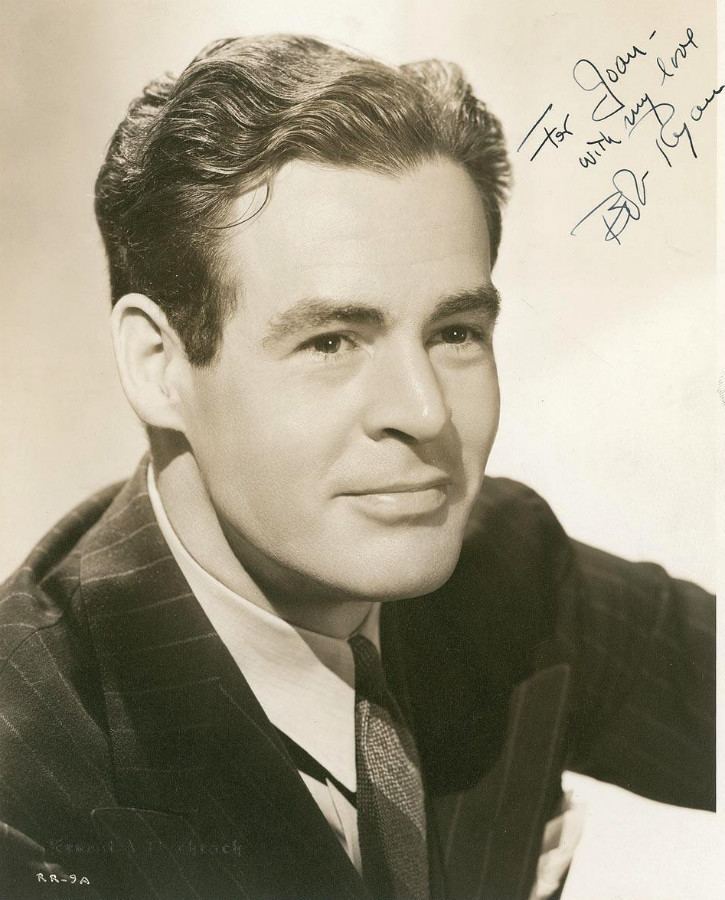 Robert ryan by ernest borgnine
Early life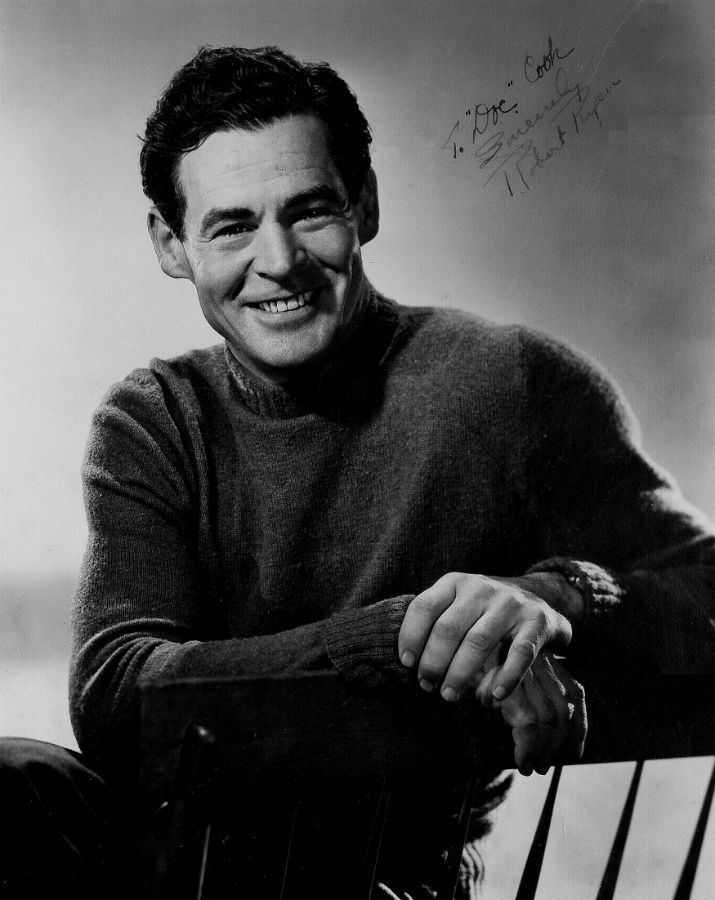 Ryan was born in Chicago, Illinois, the first child of Mable Arbutus (Bushnell), a secretary, and Timothy Aloysius Ryan, who was from a wealthy family that owned a real estate firm. He was of Irish (paternal grandparents from Thurles) and English descent. Ryan was raised Catholic and educated at Loyola Academy. He graduated from Dartmouth College in 1932, having held the school's heavyweight boxing title all four years of his attendance. After graduation, the 6′4" Ryan found employment as a stoker on a ship, a WPA worker, and a ranch hand in Montana.
Career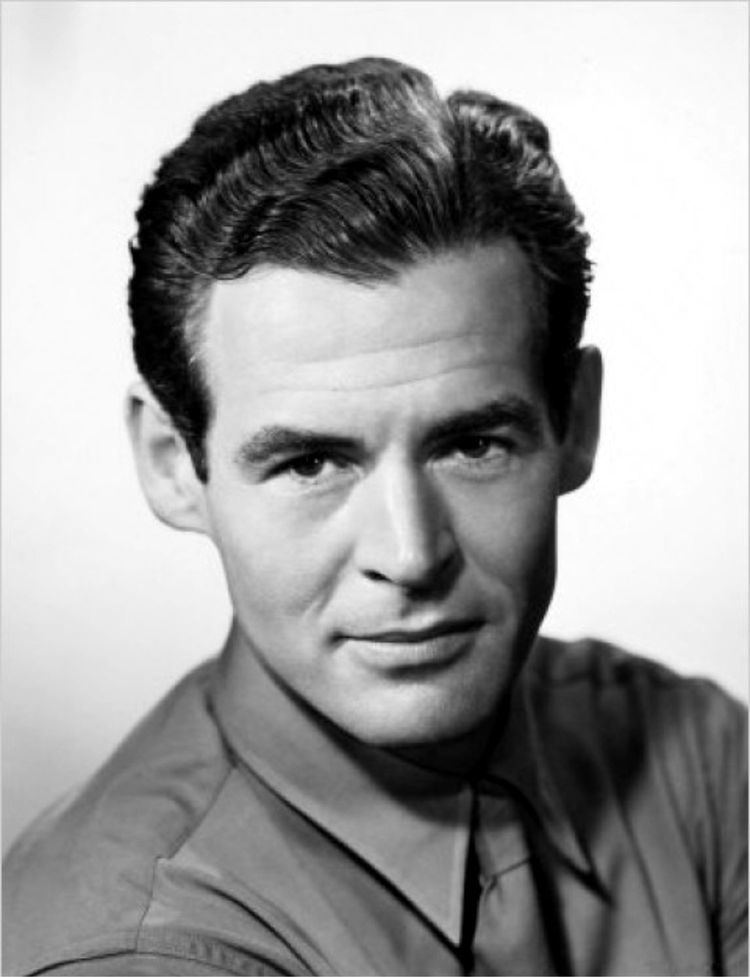 Ryan attempted to make a career in show business as a playwright, but was forced to start acting in order to support himself. He studied acting in Hollywood and appeared on stage and in small film parts during the early 1940s, beginning with The Ghost Breakers and Queen of the Mob, both for Paramount Pictures in 1940.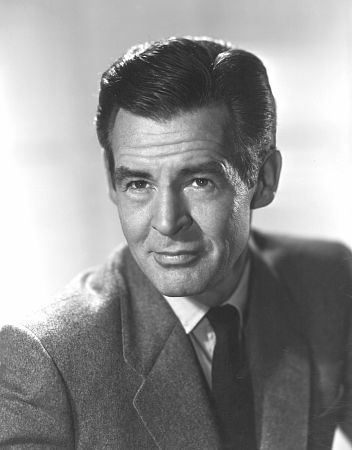 In January 1944, after securing a contract guarantee from RKO Radio Pictures, Ryan enlisted in the United States Marine Corps and served as a drill instructor at Camp Pendleton, located between Oceanside and San Clemente in Southern California. At Camp Pendleton, he befriended writer and future director Richard Brooks, whose novel, The Brick Foxhole, he greatly admired. He also took up painting.
Ryan's breakthrough film role was as an anti-Semitic killer in Crossfire (1947), a film noir based on Brooks's novel. The role won Ryan his sole career Oscar nomination, for Best Supporting Actor. From then on, Ryan's specialty was tough/tender roles, finding particular expression in the films of directors such as Nicholas Ray, Jean Renoir (The Woman on the Beach), Robert Wise and Samuel Fuller. In Ray's On Dangerous Ground (1951) he portrayed a burnt-out city cop finding redemption while solving a rural murder. In Wise's The Set-Up (1949), he played an over-the-hill boxer who is brutally punished for refusing to take a dive. Other important films were Anthony Mann's western The Naked Spur, Samuel Fuller's uproarious Japanese-set gangland thriller House of Bamboo, Bad Day at Black Rock, and the socially conscious heist movie Odds Against Tomorrow. He played John the Baptist in MGM's Technicolor epic King of Kings (1961) and the villainous Claggart in Peter Ustinov's adaptation of Billy Budd (1962). He also appeared in several all-star war films, including The Longest Day (1962), Battle of the Bulge (1965), and The Dirty Dozen (1967).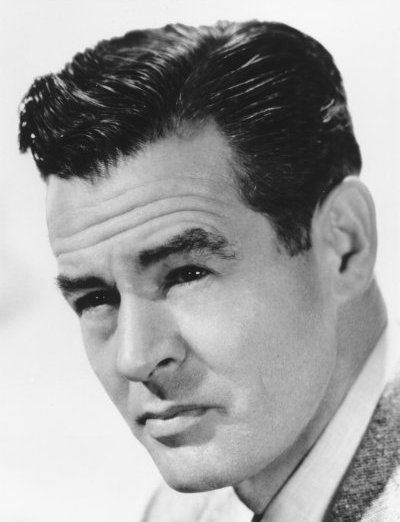 In his later years, Ryan continued playing significant roles in major films. Among the most notable were The Dirty Dozen, The Professionals (1966) and Sam Peckinpah's highly influential brutal western The Wild Bunch. He portrayed Larry Slade in the American Film Theatre's 1973 film of Eugene O'Neill's The Iceman Cometh, Ryan, who died before the film's premiere, won the Kansas City Film Critics Circle Award for Best Supporting Actor, the National Board of Review Award for Best Actor (in a tie with Al Pacino, for Serpico), and a special award from the National Society of Film Critics. The Iceman Cometh and Executive Action both were released in November 1973, after Ryan's death.
Less than two years before, Ryan had tackled O'Neill's next, and penultimate, play onstage, portraying James Tyrone in Arvin Brown's critically acclaimed Off-Broadway production of Long Day's Journey Into Night. Ryan's relatively infrequent stage appearances also include three on Broadway, including a supporting role in the 1941 premiere of Clash by Night (whose 1952 film adaptation would again feature Ryan, this time starring opposite Barbara Stanwyck and Paul Douglas), and, two decades later, starring roles in Mr. President and a 1969 revival of The Front Page, the oft-filmed comedy drama about newspapermen.
The latter production was one of the first developed by the Plumstead Playhouse (later the Plumstead Theatre Company), a Long Island-based repertory company founded by Ryan, Martha Scott and Henry Fonda; the following winter, a film of the production (produced jointly by MPC and Plumstead) would be broadcast nationally over the upstart Hughes TV Network. Another highlight among Ryan's regional theater credits came in the summer of 1960, when he starred opposite Katharine Hepburn at the American Shakespeare Theatre in Stratford, Connecticut, playing Antony to Hepburn's Cleopatra. Ryan also played the title characters in Shakespeare's Coriolanus (1954, Off-Broadway) and Othello (1967, in Nottingham, England).
Ryan made his debut in television in 1955 as Abraham Lincoln in the Screen Director's Playhouse adaptation of Christopher Morley's story "Lincoln's Doctor's Dog." As he explained to reporters, despite financial considerations, Ryan preferred to steer clear of any commitment to a TV series:
The only money in TV is in the series, and I want to stay out of those. Sure, I might make a million or so in a series, but I'd wind up being 'Sidewinder Sam' for the rest of my life.
Ryan would remain true to these convictions, appearing in many television series, but always as a guest star. Notable appearances include his portrayal of Franklin Hoppy-Hopp in the 1964 episode "Who Chopped Down the Cherry Tree?" on the NBC medical drama about psychiatry, The Eleventh Hour. Similarly, he guest starred as Lloyd Osment in the 1964 episode "Better Than a Dead Lion" in the ABC psychiatric series, Breaking Point. In 1964, Ryan appeared with Warren Oates in the episode "No Comment" of CBS's short-lived drama about newspapers, The Reporter, starring Harry Guardino in the title role of journalist Danny Taylor. Ryan appeared three times (1962–1964) on the western Wagon Train, four times (1956–1959) on CBS's Dick Powell's Zane Grey Theater and twice (1959 and 1961) on the Zane Grey spin-off Frontier Justice. Among Ryan's many appearances on the dramatic anthology series of TV's golden age, perhaps most notable are his starring roles in Playhouse 90's production of The Great Gatsby, opposite Jeanne Crain, and in the Buick-Electra Playhouse adaptation of Ernest Hemingway's The Snows of Kilimanjaro, written by A.E. Hotchner, directed by John Frankenheimer, and co-starring Ann Todd, Mary Astor, and Janice Rule. Perhaps Ryan's only partial concession to doing an entire television series was his role as Narrator in CBS's 26-episode acclaimed documentary homage to World War One, released in prime time during the 1964-65 season.
Although Ryan never appeared in any production of Gene Roddenberry's Star Trek, he was originally considered for the role of Commodore Matt Decker in the 1967 episode "The Doomsday Machine". Episode author Norman Spinrad reportedly had written the script with Ryan in mind to play Commodore Decker, but Ryan was unavailable, owing to prior commitments. That role subsequently went to William Windom.
Politics
Despite his military service, he also came to share the pacifist views of his wife Jessica, who was a Quaker.
In the late 1940s, as the House Committee on Un-American Activities (HUAC) intensified its anti-Communist attacks on Hollywood, he joined the short-lived Committee for the First Amendment. Throughout the 1950s, he donated money and services to civic and religious organizations such as the American Civil Liberties Union, American Friends Service Committee, and United World Federalists. In September 1959, he and Steve Allen became founding co-chairs of The Committee for a SANE Nuclear Policy's Hollywood chapter.
By the mid-1960s, Ryan's political activities included efforts to fight racial discrimination. He served in the cultural division of the Committee to Defend Martin Luther King and, with Bill Cosby, Robert Culp, Sidney Poitier, and other actors, helped organize the short-lived Artists Help All Blacks.
Ryan's film work, playing cynical, prejudiced, violent characters, often ran counter to the political causes he embraced. He was a pacifist who starred in war movies, westerns, and violent thrillers. He was an opponent of McCarthyism who played a nefarious Communist agent in I Married a Communist. In socially progressive films such as Crossfire, Bad Day at Black Rock, and Odds Against Tomorrow, he played bigoted villains. Ryan was often vocal about this dichotomy. At a screening of Odds Against Tomorrow, he appeared before the press to discuss "the problems of an actor like me playing the kind of character that in real life he finds totally despicable."
Personal life
On March 11, 1939, he married Jessica Cadwalader. They had two sons—Cheyney, a research fellow at Oxford University and a Professor of Philosophy and Law at the University of Oregon, his oldest son, Walker T, a bluesman—and one daughter, Lisa. They lived in the Manhattan co-op The Dakota at 72nd and Central Park West and eventually sublet the apartment to John Lennon and Yoko Ono, according to The Lives of Robert Ryan, a biography of the actor by J.R. Jones published in 2015 (Wesleyan Film, May 2015).
In the fall of 1951, a progressive school by the name of Oakwood was opened in Jessica and Robert Ryan's backyard, founded by a small group of parents who decided to create a school based on their views of education and child-rearing. Three years later, those parents, including the Ryans, Sidney Harmon and Elizabeth Schappert, Wendy and Ross Cabeen, and Charles and Emilie Haas, bought and built the elementary school campus on Moorpark Street in Los Angeles' San Fernando Valley.
Robert and Jessica remained married until her death from cancer in 1972. He died from lung cancer in New York City the following year at age 63.
References
Robert Ryan Wikipedia
(Text) CC BY-SA