Full Name

Karl W. Freund




Role

Cinematographer




Name

Karl Freund





Years active

1926–1969




Occupation

Cinematography




Children

Gerda Maria Freund







Born

January 16, 1890 (

1890-01-16

) Dvur Kralove (Koniginhof), Bohemia, Austro-Hungarian Empire


Died

May 3, 1969, Santa Monica, California, United States


Spouse

Gertrude Elizabeth Freund (m. 1920–1967), Susette Freund (m. 1915–1918)




Books

Art for the Garden (Part Two)




Movies

The Mummy, Dracula, Mad Love, Metropolis, The Last Laugh




Similar People

Zita Johann, David Manners, Edward Van Sloan, Tod Browning, Carl Mayer
Karl freund lighting horror
Karl W. Freund, A.S.C. (January 16, 1890 – May 3, 1969) was a German Jewish cinematographer and film director best known for photographing Metropolis (1927), Dracula (1931), and television's I Love Lucy (1951-1957). Freund was an innovator in the field of cinematography and is credited with the invention of the unchained camera technique.
Contents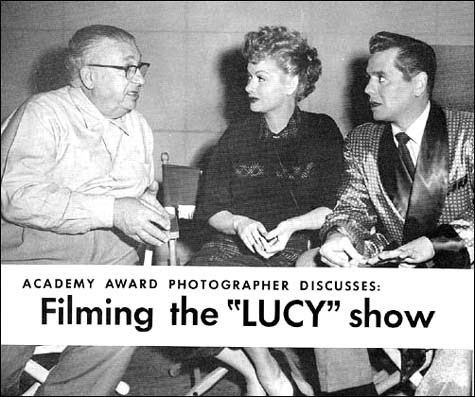 The charge all quiet on the western front 2 10 movie clip 1930 hd
Early life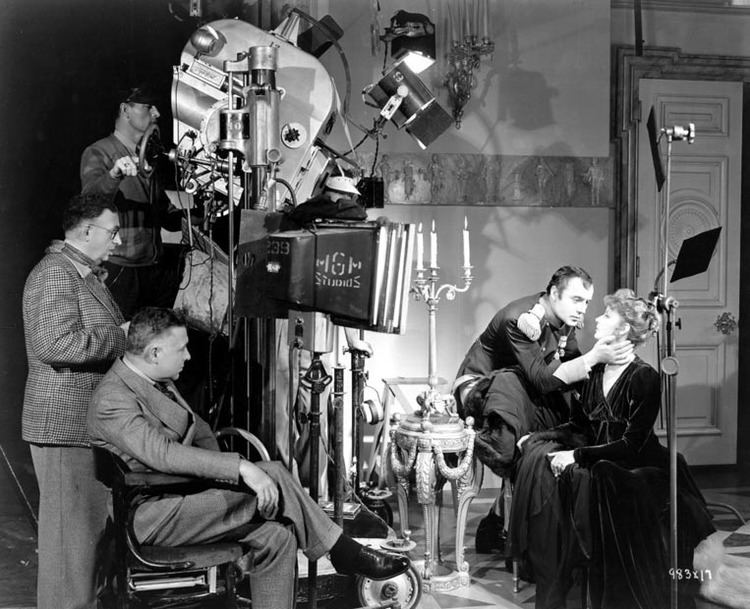 Karl Freund was born to Jewish parents in Dvůr Králové (Königinhof), Bohemia. At age 11 he moved with his family to Berlin. His career began in 1905 when, at age 15, he was hired as an apprentice projectionist for Alfred Duskes films. In 1907 he began work at International Cinematograph and Light Effect Society. Freund was drafted by the Imperial Army to fight in World War I but was released from duty after only three months.
Early film career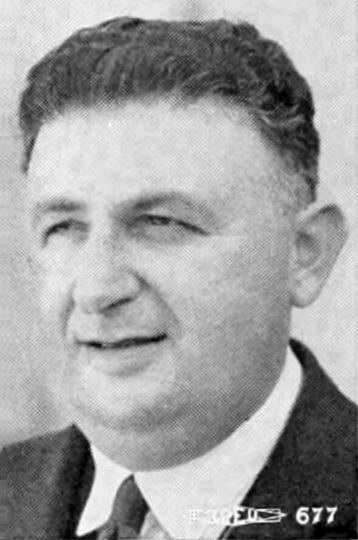 After beginning his career in film in 1905 Freund work on various projects. He was a newsreel cameraman in 1907 and a year later was working for Sascha-Film in Vienna. In 1911 Frend moved to Belgrade to create a film laboratory for the Brothers Savic. ] Freund worked as a cinematographer on over 100 films, including the German Expressionist films The Golem (1920), The Last Laugh (1924) and Metropolis (1927). Freund co-wrote, and was cinematographer on, Berlin: Symphony of a Metropolis (1927), directed by Walter Ruttmann. Freund worked with director Fritz Lang on a number of projects, most notably Metropolis. Between 1926 and 1929 Freund was the production head at Fox Europa Film.
Innovation in Cinematography
Early in his career Freund began to experiment with different ways of filming and new aspects of film. In 1914 he worked with Oskar Messter, a pioneer in film. There, he began experimenting with sound film, and even made a recording of opera singer Enrico Caruso.
The Unchained Camera
Karl Freund is the inventor of the unchained camera. With its first appearance in Der letzte Mann, the unchained camera was a revolution in early film. For the first time, the camera was free of the tripod and could move around the set. Because it was no longer confined to one position, thousands of new shots were possible. Freund was known to wear the camera on his stomach and walk around while it was filming. He would also put the camera on a cart that moves along a track. Several other innovative ways of moving the camera were introduced by Freund, including putting the camera on a crane.
Directing and television career
Between 1921 and 1935, Freund directed 10 films, of which the best known are probably his two credited horror films, The Mummy (1932) starring Boris Karloff, and his last film as director, Mad Love (1935) starring Peter Lorre.
Freund worked under contract for MGM and Warner Bros. In 1944 he founded the Photo Research Corporation of Burbank to manufacture TV cameras and exposure meters.
Freund and his production team also worked on other sitcoms produced at/through Desilu, such as Our Miss Brooks.
Freund's only known film as an actor is Carl Theodor Dreyer's Michael (1924) in which he appears as a sycophantic art dealer who saves the tobacco ashes dropped by a famous painter.
In an interview Richard Brooks tells a story of his interactions with Freund when they worked on the film Key Largo together. Freund showed him two pornographic films he had made and gave him some advice about direction. Brooks says Freund told him not to worry so much about where to put the camera and instead "get to the point."
Freund emigrated to the United States in 1929, where he continued to shoot well-remembered films such as Dracula (1931) and Key Largo (1948). Notably, his work on Dracula came under a mostly disorganized shoot, with the usually meticulous director Tod Browning leaving cinematographer Freund to take over during much of filming, making Freund something of an uncredited director on the film. He won an Academy Award for Best Cinematography for The Good Earth (1937).
I Love Lucy
At the beginning of the 1950s, he was persuaded by Desi Arnaz at Desilu to be the cinematographer for the television series I Love Lucy from 1951. Critics have credited Freund for the show's lustrous black and white cinematography, but more importantly, Freund designed the "flat lighting" system for shooting sitcoms that is still in use today. This system covers the set in light, thus eliminating shadows and allowing the use of three moving cameras without having to modify the lighting between shots. While Freund did not invent the three-camera shooting system, he did perfect it for use with film cameras in front of a live audience. The cameras that were used were BNC Mitchell cameras with T-stop calibrated lenses on dollies. The center camera was for wider shots. The other two were positioned 75 to 90 degrees away from center and were primarily used for close-ups.
Despite his extensive experience in Film cinematography, Freund said that switching to television was a challenge for him. Because "Lucy" was filmed in front of a live audience there were restrictions on where the camera could be placed. He also used film cameras as opposed to traditional TV cameras in the filming to allow greater control in editing.
Personal life
In 1937, he visited Germany to bring to the United States his only daughter, Gerda Maria Freund, saving her from almost certain death in the concentration camps. His ex-wife, Susette Freund (née Liepmannssohn), remained in Germany, where she was interned at the Ravensbrück concentration camp.
References
Karl Freund Wikipedia
(Text) CC BY-SA