Quaresma began his career at Sporting Clube de Portugal, and has also played for Barcelona, Inter Milan, Chelsea, Beşiktaş and Al-Ahli Dubai, however he spent the best years of his career at Porto. He is popular for incorporating a repertoire of tricks into his style of play, including the rabona and trivela. A winger who can play on either flank, his qualities of speed and finesse cause a regular problem for opposing defenses.
A full international since 2003, Quaresma has over 60 caps for Portugal and represented them at three European Championships, including his nation's victorious campaign at UEFA Euro 2016, also reaching the semi-finals at Euro 2012.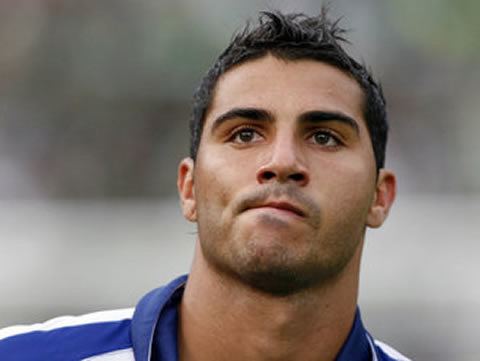 While he was a trainee at Sporting Clube de Portugal's famed academy, Quaresma made his professional debut during the 2000–01 season, playing 15 games for the B squad. In the next season, he was promoted to the senior squad by then club manager László Bölöni, playing 28 matches and scoring three goals and was a key player in Sporting's league and cup double triumph.
The following season, however, was poor for Sporting, finishing third in the league, prompting speculation about Quaresma's future at the club.
In 2003, Quaresma was then sold to Barcelona for a reported €6 million fee and loan of Fábio Rochemback. In his debut season, he made 10 starts and 11 substitute appearances, scoring only one goal. In the final weeks of the season, he injured his right foot, forcing him to miss the 2004 UEFA Under-21 Championship.
During UEFA Euro 2004, he announced his refusal to play for Barça as long as Frank Rijkaard was in charge, incurring the interest of many other clubs.
Quaresma signed for Porto in the summer of 2004 when they sold Deco for a fee of €15 million cash, plus Quaresma's playing rights, which were evaluated at the time at €6 million.
Quaresma started his campaign with Porto on a high note, scoring in his debut game in the 2004 UEFA Super Cup (lost 2–1 to Valencia), and netting the only goal in Porto's triumph against Benfica in the 2004 Portuguese Super Cup. He went on to score five goals in 32 league matches and was ever-present in Porto's run to the first knockout round of the 2004–05 UEFA Champions League. He also contributed to Porto's win against Once Caldas in the 2004 Intercontinental Cup, scoring in a penalty shoot-out which ended 8–7 in Porto's favour.
Quaresma was criticised during his first year with Porto for being selfish and frequently trying to dribble past defenders rather than making a simple pass. He gradually began to incorporate his team-mates into the game, however, and by his third year with Porto, he had become a fan favourite and a key component of the squad.
On 1 September 2008, Quaresma signed for Italian champions Inter Milan in a cash/player exchange fee of €18.6 million with young Portuguese midfielder Pelé joining Porto.
He played his first game for the club in a friendly against Locarno, playing on the left wing. The game ended 2–2, and Quaresma was voted man of the match. He was decisive in his first Serie A match against Catania, with one of his trademark trivelas resulting in a Giuseppe Mascara own goal. The game finished 2–1 to Inter. Quaresma, however, found opportunities in the Inter XI limited as former Inter boss José Mourinho stated:
"He is a great talent, but the joy I have at seeing the way Ibra works for and with the team I do not yet have with Quaresma. He will have to learn, otherwise he won't play, and I am sure he'll change and become more tactically disciplined. He likes kicking the ball with the outside of his foot, but if you ask me about him in a few months' time, we'll be talking about a different Quaresma."
His time in Italy was not considered a success, with him being given the Bidone d'oro award for the worst footballer in Serie A for 2008.
Quaresma's omission from Inter's squad for the knockout stage of the 2008–09 Champions League led to speculation of him leaving the club. On 2 February 2009, transfer deadline day, he signed on loan for Premier League club Chelsea, until the end of the season. He was given the No. 18 shirt. On 7 February, he made his debut for Chelsea against Hull City. On 7 March 2009, he provided the cross for Alex to score against Coventry City in the FA Cup. After a disappointing start to life at the San Siro, Quaresma claimed his move to Chelsea had restored his confidence after he struggled to impress José Mourinho at Inter. The 25-year-old Portuguese international said on 26 March 2009, "When I was at Inter, I wasn't feeling very confident. I wasn't playing well and wasn't happy, I already feel more confident here at Chelsea. It has brought the joy back for me, which I didn't have at Inter." However, his last appearance for Chelsea turned out to be the 0–1 loss to Tottenham Hotspur on 21 March, and he returned to Inter at the end of the season.
Despite attempts made by Inter to offload him, Quaresma did not manage to attract any interest. With the retirement of Luís Figo, Quaresma inherited the number 7 shirt, and José Mourinho said he would give Quaresma another chance for the new season. Quaresma played the first game of the new season on 23 August against Bari, coming on as a substitute for Patrick Vieira. After the arrival of Goran Pandev, however, Quaresma did not feature much in Mourinho's plans as the club went on to win the treble, with 11 league games and no goals.
On 13 June 2010, Quaresma joined Beşiktaş of the Turkish Süper Lig. Beşiktaş paid €7.3 million for his transfer. He signed a three-year contract, which entitled him to €3.5 million in the first season and €3.75 million in the next two seasons. He scored his first goal for the club against Viktoria Plzeň in the UEFA Europa League third qualifying round. Quaresma was an integral part of the side during their run to the 2011 Turkish Cup Final. In the final, Quaresma opened the scoring for Beşiktaş in the 33rd minute and won the man of the match award as his side won 4–3 on penalties after the match had ended 2–2 after extra time. On 25 April 2011, Quaresma and veteran player Nihat Kahveci had a spat on the pitch; Nihat was upset at Quaresma for failing to pass the ball and the altercation was broken up by teammates.
Following the 3–1 defeat to Atlético Madrid in the first leg of the 2011–12 Europa League on 8 March 2012, Quaresma had an altercation with manager Carlos Carvalhal in the dressing room at half-time after Carvalhal substituted Quaresma for İsmail Köybaşı. Reportedly, Quaresma did not take the news lightly and began throwing water bottles before launching a stinging attack at Carvalhal. Quaresma allegedly said, "I brought you here, you just think of yourself. If I was not here, [Carvalhal] would not be here. You can not remove me from the match because you're nothing." Following the incident with Carvalhal, the club suspended Quaresma.
He was released by the club on 20 December 2012, six months before his contract was due to run out, paying out the remainder of his contract, €1.48 million.
On 8 January 2013, Quaresma signed with Dubai-based club Al-Ahli in the UAE Pro League. He scored two goals in ten appearances in his only league season, as well as a goal in his only game of the club's victorious President's Cup campaign; however, in May 2013, he was released by the club.
Quaresma returned to Porto on 1 January 2014; over 10,000 fans greeted him in training. He was given his former number 7 again. He scored in his first European match of his new spell, against Eintracht Frankfurt in the Europa League round of 32 on 20 February, and then set up a goal and scored in a victory over S.S.C. Napoli at the Stadio San Paolo. Quaresma scored a consolation goal on 10 April as Porto were eliminated from the quarter-finals of the competition by Sevilla.
On 15 April 2015, Quaresma scored twice in the first ten minutes, starting with a penalty, as Porto won 3–1 against Bayern Munich in the first leg of their Champions League quarter-final. Six days later in the second leg, he was substituted for Rúben Neves at half-time after Porto lost their aggregate lead, resulting in their elimination.
In July 2015, Quaresma returned to his former club in Turkey, being greeted by a crowd of thousands at Istanbul Atatürk Airport. He stated that his aim was to win the league with the team, an aim, which turned out to be successful.
A UEFA Under-17 Championship winner with Portugal in 2000, Quaresma made his full international debut for the Portugal national team in June 2003, in a friendly against Bolivia.
Poor form during his time with Barcelona and an injury prevented Quaresma from taking part in the 2004 UEFA European Under-21 Football Championship, Euro 2004, and the 2004 Olympics. Sparkling displays, however, with Porto won him a role in Portugal's 2006 World Cup qualification campaign and the winger helped his country to a vital 2–0 win against Slovakia. Quaresma, however, was left out of the 23-man squad named by coach Luiz Felipe Scolari to represent Portugal in the 2006 World Cup.
He was later called up to play in a friendly against Brazil at the Emirates Stadium, where Portugal won 2–0. Quaresma provided one of the assists and was named man of the match. On 24 March 2007, Quaresma scored his first goal for the national team in Portugal's 4–0 win in a Euro 2008 qualifier against Belgium. He was also a member of the 23-man squad for Portugal in Euro 2008, but appeared only sparingly for Scolari's side during the tournament. He replaced Simão for the last ten minutes of the second group match against the Czech Republic, then in added time scored the last goal of a 3–1 win. Quaresma started the next match, a 2–0 loss to host nation Switzerland where nine of the 11 regular starters were rested.
Quaresma was not called up for Portugal's 2010 World Cup campaign. On 31 August 2010, he was called up to play two Euro 2012 qualifying matches against Cyprus and Norway. He replaced the injured Cristiano Ronaldo in the squad. On 3 September 2010, Quaresma led Portugal against Cyprus in a match that ended 4–4. He was named man of the match after two years of absence from the national team.
Quaresma was included in Portugal's Euro 2012 squad but did not enter the field of play during the tournament. After almost another two years of absence, Quaresma was named in Portugal's provisional 30-man squad for the 2014 World Cup but was later excluded from the final 23-man squad. Coach Paulo Bento said, "I have to accept that people will question my decisions. Nani has difference [sic] characteristics to Quaresma."
In a friendly against France on 11 October 2014, Quaresma scored a penalty for his first international goal in over six years, although Portugal nonetheless lost 2–1.
Quaresma was the part of 23 man Portuguese squad for Euro 2016. On 25 June 2016, Quaresma headed the only goal in the 117th minute of a win over Croatia in the last 16 match. In the quarter-finals against Poland five days later, he scored the winning spot-kick in Portugal's penalty shootout victory, which allowed the team to advance to the semi-finals of the tournament following a 1–1 draw after extra-time.
In the final against hosts France on 10 July, Quaresma came off the bench to replace Cristiano Ronaldo after he had been forced off in the opening 25 minutes due to an injury suffered from a collision with Dimitri Payet. During extra-time, substitute Éder scored in the 109th minute to earn Portugal a 1–0 victory and their first ever international title.
As of match played 18 June 2017. Portugal score listed first, score column indicates score after each Quaresma goal.
Quaresma is of partial Romani descent, earning him the nickname "O Cigano" ("The Gypsy"). Speaking of an alleged racial slur towards him by an opponent in 2014, he said "When I hear people say there is no racism nowadays it makes me laugh. When something happens in Portugal it's always fault of gypsies, blacks, immigrants. It's tough to live with this."
Quaresma wears a teardrop tattoo.
He is converted to Catholicism and was baptised in July 2016 together with his two sons in Pêro Pinheiro, Sintra. Fellow team mates Eliseu and Carlos Martins were also present at the event.
As of match played 18 September 2017
As of 03 September 2017
Sporting CP
Primeira Liga: 2001–02
Taça de Portugal: 2001–02
Supertaça Cândido de Oliveira: 2002
Porto
Primeira Liga: 2005–06, 2006–07, 2007–08
Taça de Portugal: 2005–06
Supertaça Cândido de Oliveira: 2004, 2006
Intercontinental Cup: 2004
Inter Milan
Serie A: 2009–10
UEFA Champions League: 2009–10
Beşiktaş
Süper Lig: 2015–16, 2016–17
Turkish Cup: 2010–11
Al-Ahli
UAE President's Cup: 2012–13
Portugal
UEFA European Championship: 2016
UEFA European Under-16 Championship: 2000
SJPF Player of the Month: November 2005, December 2005, November 2006, December 2006
Primeira Liga Player of the Year: 2006