The film depicts four different forms of drug addiction, which lead to the characters' imprisonment in a world of delusion and reckless desperation that is subsequently overtaken by reality, thus leaving them as hollow shells of their former selves.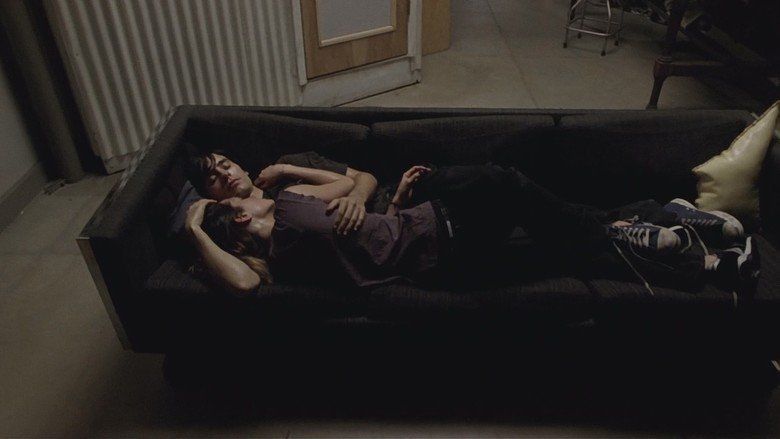 During the summer in Brighton Beach, Brooklyn, widow Sara Goldfarb spends her time watching electrifying infomercials. Meanwhile, her son Harry occasionally pawns her cherished television to fund the recreational drug use of his best friend Tyrone and his loving girlfriend Marion.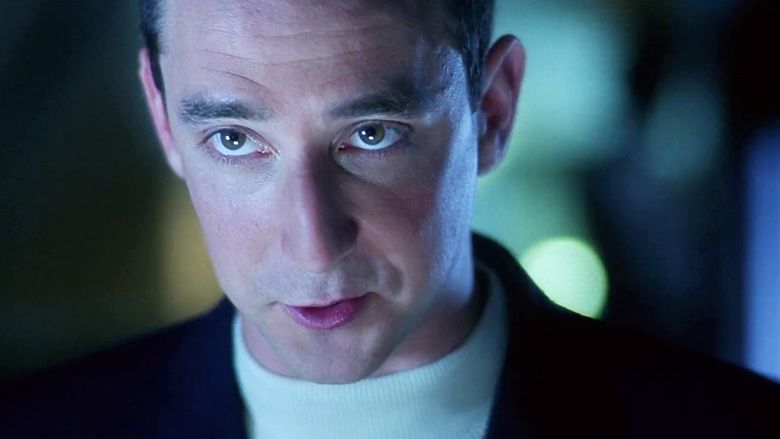 After Sara receives a call that she has won a spot on a television game show, she becomes excited about attending it in her fancy red dress she used to wear with her husband. However, she is very disappointed to learn that she no longer fits into it. After failing a strict diet, an unscrupulous physician prescribes her a regimen of weight-loss amphetamines. She begins losing weight, while becoming manic.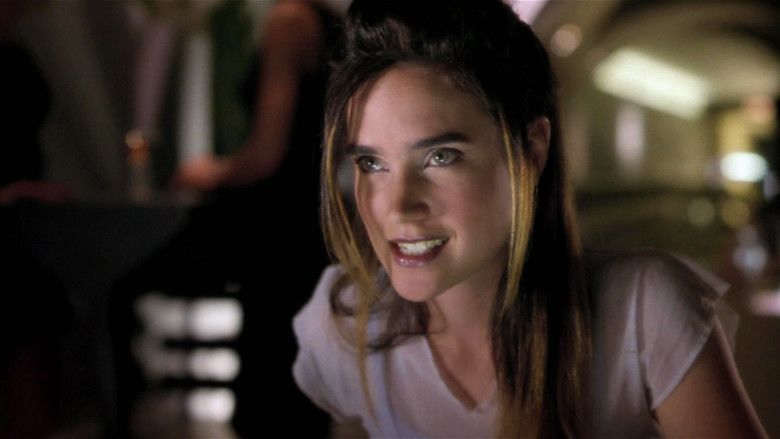 Harry and Tyrone dream of becoming big drug dealers, having all the drugs and money they need, and at first their small-time dealing business thrives. Harry and Marion are deeply in love, and Harry tells her that he will soon have enough to launch the clothing design business she desires. Sara and her friends wait expectantly every day for the game show invitation to arrive. Harry stops by to give his doting mother an impressive television, but when he implores her to get off the amphetamines, she confesses that the only thing she has to live for anymore is the dream of looking glamorous on a television stage, and the extra attention she receives now from her friends.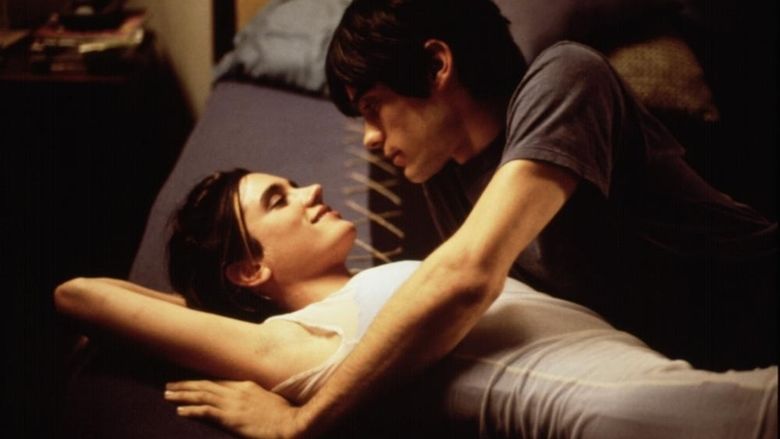 As Sara's tolerance for the amphetamines increases, she craves the high she once had, while becoming frantic about the invitation. When she increases her dosage she develops amphetamine psychosis. When Tyrone is arrested, Harry has to use most of their earned money to post bail. The local supply of heroin becomes restricted, and they are unable find any for either use or sale. Eventually, Tyrone hears of a large shipment coming, but the price is doubled and the minimum high. Harry, desperate, suggests Marion ask her psychiatrist for money in exchange for sex; she does so at great cost to her romance. When the drug buy goes bad, Harry returns empty-handed to Marion, who is desperate for heroin, and they argue. He departs after giving her the number of a pimp who trades heroin for sex. Harry and Tyrone decide that to put their business back on track, they will drive to Florida to buy directly from the wholesaler there.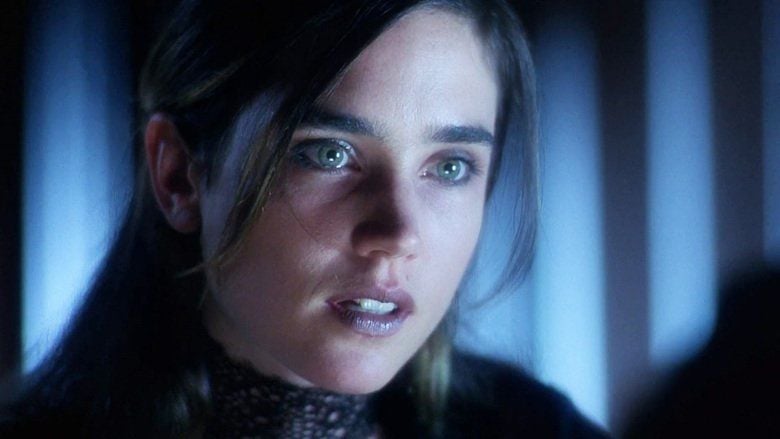 After a series of horrifying hallucinations, Sara flees her apartment for the office of the casting agency in Manhattan, to confirm when she will be on TV. She is taken away by ambulance and committed to a psychiatric ward where she is subjected to degrading treatments. When none work, the physician induces a barely lucid Sara to approve electroconvulsive therapy.
Driving to Miami, Harry and Tyrone visit a hospital because of Harry's increasingly infected needle injection sites. The doctor notices the symptoms of drug abuse, and Harry and Tyrone are arrested. Back in New York, Marion has sex with the pimp to get heroin. Recognizing her addiction, he entices her with a bigger score of heroin if she returns that weekend for a party.
In the climax, Tyrone does hard labor in jail while being taunted by guards and suffers from drug withdrawal; Harry's infected arm is amputated; Sara undergoes violent electroshock therapy; and Marion is humiliated as the subject of sexual acts at the pimp's sex party.
When Sara's friends come to the hospital to visit, they are distraught by her almost vegetative state. Harry wakes crestfallen after the amputation, knowing that Marion will not be visiting him. Tyrone suffers in the prison workhouse remembering his childhood when he was with his mother. Marion lies on her sofa comforted by the heroin she injected, clutching the large bag she earned. That night, Sara dreams she wins the grand prize on a show hosted by her favorite TV host, with Harry as the guest of honor.
The film rights to Hubert Selby, Jr.'s book were optioned by Scott Vogel for Truth and Soul Pictures in 1997 prior to the release of Aronofsky's film π.
The majority of reviewers characterized Requiem for a Dream in the genre of "drug movies", along with films like The Basketball Diaries, Trainspotting, Spun, and Fear and Loathing in Las Vegas.
However, Aronofsky has said:
In the book, Selby refers to the "American Dream" as amorphous and unattainable, a compilation of the various desires of the story's characters.
As in his previous film, π, Aronofsky uses montages of extremely short shots throughout the film (sometimes termed a hip hop montage). While an average 100-minute film has 600 to 700 cuts, Requiem features more than 2,000. Split-screen is used extensively, along with extremely tight closeups. Long tracking shots (including those shot with an apparatus strapping a camera to an actor, called the Snorricam) and time-lapse photography are also prominent stylistic devices.
To portray the shift from the objective, community-based narrative to the subjective, isolated state of the characters' perspectives, Aronofsky alternates between extreme closeups and extreme distance from the action and intercuts reality with a character's fantasy. Aronofsky aims to subjectivize emotion, and the effect of his stylistic choices is personalization rather than alienation. The camera serves as a vehicle for exploring the characters' states of mind, hallucinations, visual distortions, and corrupted sense of time.
The film's distancing itself from empathy is structurally advanced by the use of intertitles (Summer, Fall, Winter), marking the temporal progress of addiction. The average scene length shortens as the film progresses (beginning around 90 seconds to two minutes) until the movie's climactic scenes, which are cut together very rapidly (many changes per second) and are accompanied by a score which increases in intensity accordingly. After the climax, there is a short period of serenity, during which idyllic dreams of what may have been are juxtaposed with portraits of the four shattered lives.
Requiem for a Dream premiered at the 2000 Cannes Film Festival on May 14, 2000 and the 2000 Toronto International Film Festival on September 13 before a wide release on October 27.
In the United States, the film was originally rated NC-17 by the MPAA, but Aronofsky appealed the rating, claiming that cutting any portion of the film would dilute its message. The appeal was denied and Artisan decided to release the film unrated. An R-rated version was released on video, with the sex scene edited, but the rest of the film identical to the unrated version.
In the United Kingdom, the film was given an 18 certificate by the BBFC for "drug depiction, coarse language and sex". In Australia the film was rated R18+ by the ACB for "drug use and adult themes".
Requiem for a Dream received positive reviews from critics and has a "Certified Fresh" score of 78% on Rotten Tomatoes based on 133 reviews, with an average rating of 7.4 out of 10. The critical consensus states, "Though the movie may be too intense for some to stomach, the wonderful performances and the bleak imagery are hard to forget." The film also has a score of 68 out of 100 on Metacritic based on 32 critics, indicating "generally favorable reviews." Film critic James Berardinelli considered Requiem for a Dream the second best film of the decade, behind The Lord of the Rings film trilogy. Roger Ebert gave the film 3½ stars out of four, stating that "What is fascinating about Requiem for a Dream,...is how well [Aronofsky] portrays the mental states of his addicts. When they use, a window opens briefly into a world where everything is right. Then it slides shut, and life reduces itself to a search for the money and drugs to open it again." Elvis Mitchell, writing for The New York Times, gave the film a positive review, stating that "After the young director's phenomenal debut with the barely budgeted Pi, which was like watching a middleweight boxer win a fight purely on reflexes, he comes back with a picture that shows maturation."
Peter Bradshaw of The Guardian, lauded the film. "His agonising and unflinchingly grim portrait of drug abuse, taken from a novel by Hubert Selby Jr (with whom Aronofsky co-wrote the screenplay), is a formally pleasing piece of work - if pleasing can possibly be the right word." Peter Travers of Rolling Stone wrote that "no one interested in the power and magic of movies should miss it." Owen Gleiberman of Entertainment Weekly, who gave the work an "A" grade, argued that it "may be the first movie to fully capture the way drugs dislocate us from ourselves" and said, "The movie, a full-throttle mind-bender, is hypnotically harrowing and intense, a visual and spiritual plunge into the seduction and terror of drug addiction." Scott Brake of IGN gave the film a 9.0 out of 10 and argued, "The reason it works so well as a film about addiction is that, in every frame, the film itself is addictive. It's absolutely relentless, from Aronofsky's bravura cinematic techniques (split screens, complex cross-cutting schemes, hallucinatory visuals) to Clint Mansell's driving, hypnotic score (performed by the Kronos Quartet), the movie compels you to watch it."
Some critics were less positive, however. On Mr. Showbiz, Kevin Maynard stated that the film is "never the heart-wrenching emotional experience it seems intended to be." J. Rentilly billed the work as "chilling and technically proficient and, also, fairly hollow." Desson Thompson of The Washington Post argued that its characters are "mostly relegated to human mannequins in Aronofsky's visual schemes". David Sterritt of the Christian Science Monitor wrote that "Aronofsky's filmmaking gets addicted to its own flashy cynicism".
Ellen Burstyn was nominated for an Academy Award for Best Actress for her role as Sara Goldfarb, but lost to Julia Roberts in the title role of Erin Brockovich. She was nominated for several other awards including the Golden Globe Award for Best Actress - Motion Picture Drama and the Screen Actors Guild Award for Outstanding Performance by a Female Actor in a Leading Role.
In 2007, Requiem for a Dream was picked as one of the 400 nominated films for the American Film Institute list AFI's 100 Years...100 Movies (10th Anniversary Edition). In 2012, the Motion Picture Editors Guild listed Requiem for a Dream as the 29th best-edited film of all time based on a survey of its members. In a 2016 international critics' poll conducted by BBC, the film, Toni Erdmann and Carlos were tied together and were three voted together as the 100 greatest motion pictures since 2000.
The soundtrack was composed by Clint Mansell with the string ensemble performed by Kronos Quartet. The string quartet arrangements were written by Pulitzer Prize-winning composer David Lang.
The soundtrack was re-released with the album Requiem for a Dream: Remixed, which contains remixes of the music by Paul Oakenfold, Josh Wink, Jagz Kooner, and Delerium, among others.