Years active

1958–present

Children

Jefferson Roberts




Full Name

Edna Rae Gillooly

Born

December 7, 1932 (age 83) (

1932-12-07

)

Detroit, Michigan, U.S.

Education

Cass Technical High School

Spouse

Neil Nephew (m. 1964–1972), Paul Roberts (m. 1958–1961), William Alexander (m. 1950–1957)

TV shows

Political Animals, The Ellen Burstyn Show, That's Life

Awards

Academy Award for Best Actress

Movies

The Exorcist, Requiem for a Dream, The Age of Adaline, Interstellar, How to Make an American




Similar People

Linda Blair, Jason Miller, Jocelyn Moorhouse, Anne Bancroft, Michiel Huisman
Ellen burstyn wins best actress 1975 oscars
Ellen Burstyn (born Edna Rae Gillooly; December 7, 1932) is an American actress.
Contents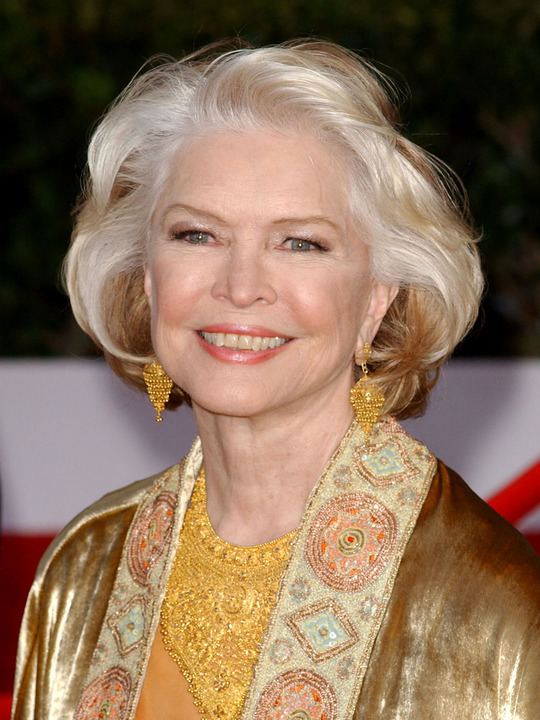 Her career began in theatre during the late 1950s, and over the next decade included several films and television series. Burstyn is one of the few performers to have won the Triple Crown of Acting. In 2013, she was inducted into the American Theatre Hall of Fame. Her performance in the acclaimed 1971 ensemble drama The Last Picture Show brought her first Academy Award for Best Supporting Actress nomination, after which she moved from supporting to leading film and stage roles. Burstyn received a second Academy Award nomination for her lead performance in William Friedkin's classic horror film The Exorcist (1973), and won the Academy Award for Best Actress the following year for her role as a widowed drifter in Martin Scorsese's Alice Doesn't Live Here Anymore.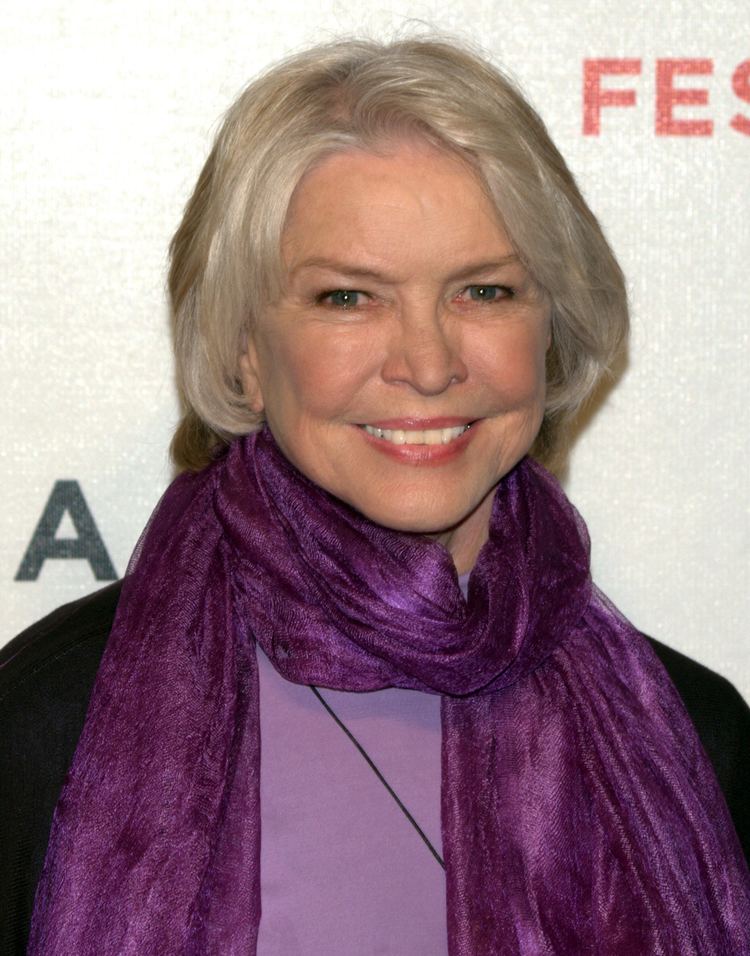 In 1975, she won the Tony Award for her lead performance in the Broadway production of Same Time, Next Year, and received a Golden Globe Award and a fourth Academy Award nomination for her performance in the 1978 film version of the play. Burstyn has worked consistently in film, television, and theatre since, receiving multiple awards and nominations along the way, including seven additional Golden Globe Award nominations, five Emmy Award nominations (two wins), and two more Academy Award for Best Actress nominations for her performances in the films Resurrection (1980) and Requiem for a Dream (2000).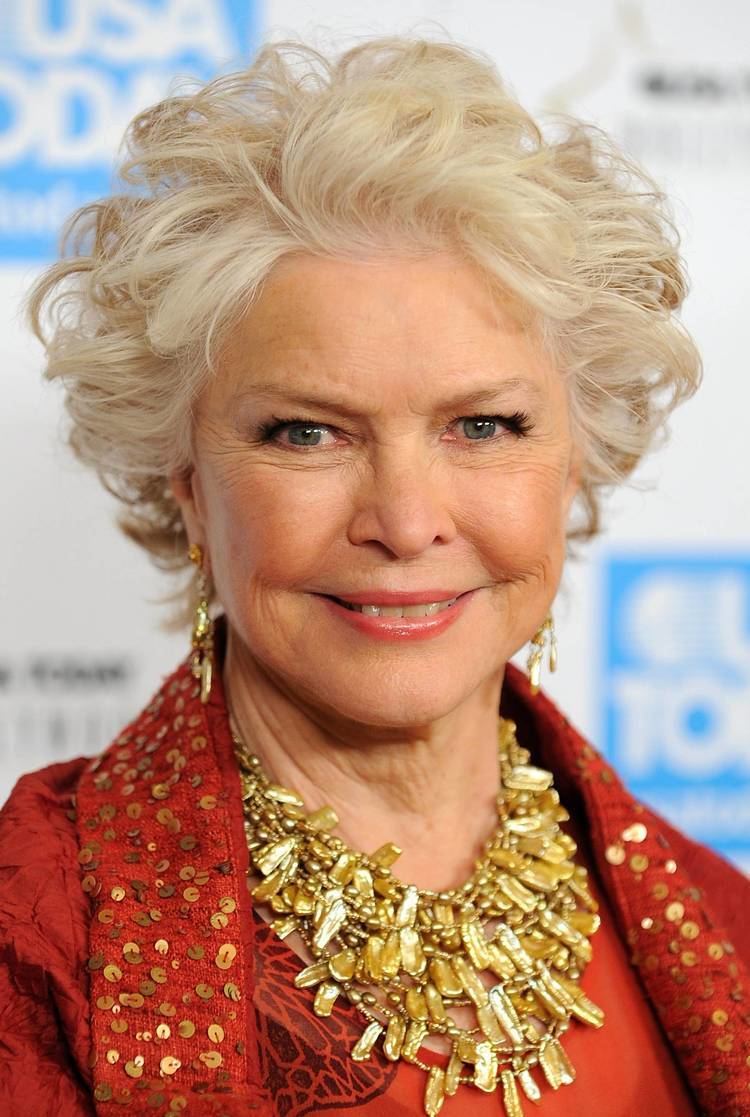 Ellen burstyn talks oscar with jimmy carter
Early life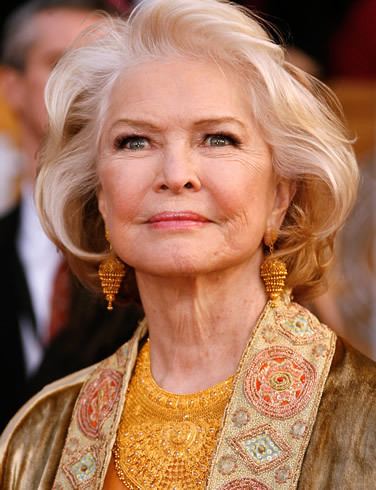 Burstyn was born Edna Rae Gillooly in Detroit, Michigan, the daughter of Correine Marie (née Hamel) and John Austin Gillooly. She has described her ancestry as "Irish, French, Pennsylvania Dutch, a little Canadian Indian." Burstyn has an older brother, Jack, and a younger brother, Steve. Her parents divorced when she was young, and her brothers and she lived with her mother and her stepfather.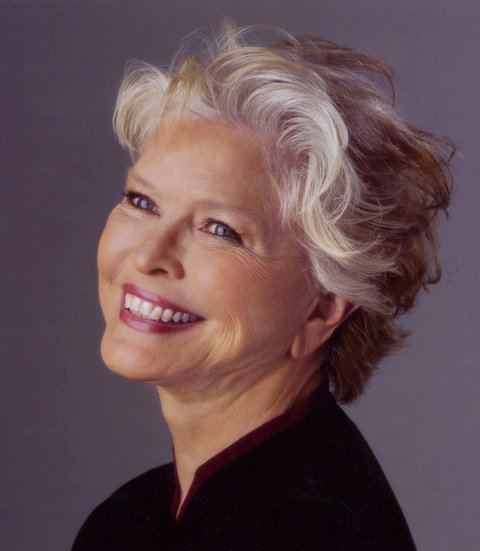 She attended Cass Technical High School, a university-preparatory school which allowed students to choose a specific field of study. Burstyn majored in fashion illustration. In high school, she was a cheerleader, a member of the student council, and president of her junior class. She dropped out of high school during her senior year after failing her classes. After dropping out of school, Burstyn got a job as a model in a Detroit department store. She later relocated to Dallas, where she continued modeling before traveling to New York City.
From 1955 to 1956, Burstyn appeared as an "away we go" dancing girl on The Jackie Gleason Show under the name Erica Dean. Burstyn then decided to become an actress and chose the name "Ellen McRae" as her professional name; she later changed her surname after her 1964 marriage to Neil Burstyn.
Early years
Burstyn debuted on Broadway in 1957 and joined Lee Strasberg's The Actors Studio in New York City in 1967. In 1975, she won a Tony Award for Best Performance by a Leading Actress in a Play for her performance in the comedy Same Time, Next Year (a role she would reprise in the film version in 1978).
Starting in the late 1950s and continuing throughout the 1960s, Burstyn frequently played guest roles on a number of primetime television shows, including Dr. Kildare, 77 Sunset Strip, Ben Casey, Gunsmoke, Perry Mason, Wagon Train, The Big Valley, and The Virginian. During 1964-1965, she had a recurring role as Dr. Kate Bartok on the NBC daytime television soap opera The Doctors. In 1967-1968, she co-starred as Julie Parsons opposite Dale Robertson in the ABC Western The Iron Horse. She was credited as Ellen McRae until 1967, when she and her then-husband Neil Nephew both changed their surname to Burstyn and she began to be credited as Ellen Burstyn.
1970s–1980s
In 1971, Burstyn was nominated for an Academy Award for Best Supporting Actress for her role in the drama film The Last Picture Show (her co-star Cloris Leachman won) and nominated for Best Actress in 1973 for the horror film The Exorcist. During the filming of The Exorcist, she injured her coccyx, which led to permanent injury to her spine. She won the Academy Award for Best Actress in 1974 for her performance in the drama Alice Doesn't Live Here Anymore, directed by Martin Scorsese. She also received Best Actress nominations in 1978 for Same Time, Next Year, in 1980 for the drama Resurrection, and for the drama Requiem for a Dream in 2000.
In 1977, she was a member of the jury at the 27th Berlin International Film Festival, and in 1988, she was a member of the jury for the 38th Berlin International Film Festival. Burstyn hosted NBC's Saturday Night Live, a late-night sketch comedy and variety show, in December 1980.
In 1986, Burstyn starred in her own ABC television situation comedy, The Ellen Burstyn Show costarring Megan Mullally as her daughter and Elaine Stritch as her mother; it was cancelled after one season.
1990s–present
In 1990, Burstyn won the Sarah Siddons Award for her work in Chicago theatre.
In 2000, she starred in the film adaptation of Requiem for a Dream, for which she was nominated for an Academy Award.
From 2000 to 2002, Burstyn appeared in the CBS television drama That's Life. In January 2006, she starred as an Episcopal bishop in the NBC comedy-drama series The Book of Daniel. The series, which also starred Aidan Quinn as a drug-addicted Episcopal priest married to an alcoholic wife, was met with controversy from religious and spiritual leaders due to its unconventional portrayals of religious figures. Conservative groups including American Family Association and Focus on the Family urged supporters to complain to NBC affiliates that carried the show. NBC pulled the series from its lineup after four episodes, but did not publicly give a reason for doing so.
In 2006, Burstyn appeared in the drama-romance film The Fountain, directed by Darren Aronofsky, with whom she worked in Requiem for a Dream. Since 2007, she has had an occasional recurring role on the HBO television drama series Big Love, playing the mother of polygamist wife Barbara Henrickson.
She provided a supporting role as the mother of two sons in the drama-romance film The Elephant King. The film originally premiered at the 2006 Tribeca Film Festival, but did not open in U.S. theaters until October 2008.
Burstyn starred in the Broadway production of Martin Tahse's Oldest Living Confederate Widow Tells All, based upon the novel of the same title by Allan Gurganus. The show played 19 previews and officially opened November 17, 2003. Because of unfavorable reviews, all performances after the opening night were cancelled. Burstyn returned to the stage in March 2008, in the off-Broadway production of Stephen Adly Guirgis's The Little Flower of East Orange, directed by Philip Seymour Hoffman in a coproduction by LAByrinth Theater Company and The Public Theater.
In addition to her stage work, Burstyn portrayed former First Lady Barbara Bush in director Oliver Stone's biographical film W in 2008. In 2009, she won a Primetime Emmy Award for Outstanding Guest Actress in a Drama Series for her portrayal of the bipolar estranged mother of Detective Elliot Stabler on NBC's police procedural Law & Order: Special Victims Unit.
In 2014, Burstyn appeared in Christopher Nolan's science-fiction epic Interstellar. She had played Mackenzie Foy's character's grandmother in Wish You Well the previous year, and both actresses portrayed "Murph" Cooper, albeit at radically different ages, in Interstellar.
Burstyn played Flemming, the daughter of Blake Lively's immortal character, in the film The Age of Adaline. Production started in March 2014, and the film was released in April 2015.
In 2014, Burstyn announced to direct her first feature film, Bathing Flo.
Ellen Burstyn is currently in development with Peter Livolsi's film The House of Tomorrow about her friend R. Buckminster Fuller, in which she stars and is a producer.
Emmy Awards and controversy
Burstyn was nominated for an Emmy Award for Outstanding Actress in a Miniseries or Movie, for her role as Jean Harris in the biographical television film The People vs. Jean Harris (1981) and again for another television drama film, Pack of Lies (1987), an adaptation of the 1983 play. In 2006, she was nominated for an Emmy Award for Outstanding Supporting Actress in a Miniseries or Movie for a role credited as Former Tarnower Steady in HBO's biographical television film Mrs. Harris.
Soon after the nominations were announced, an outcry ensued from the press and the public regarding the worthiness of the nomination due to her minor role in the film, consisting of 14 seconds of screen time and 38 words of dialogue. One explanation for the nomination was that people were honoring Burstyn for her nominated but nonwinning performance in the first Harris television film. A more popular accusation was that the nominating committee was either confused in its recollection, or merely "threw in" her name from sheer recognition, assuming a worthy performance without actually seeing it.
The Academy of Television Arts and Sciences, administrator of the Primetime Emmy Awards, initially insisted that "based on the popular vote, this is a legitimate nomination". Meanwhile, HBO deflected the blame for submitting the nomination to the movie-production company. Burstyn's own reaction ranged from initial silence to comments such as, "I thought it was fabulous. My next ambition is to get nominated for seven seconds, and ultimately I want to be nominated for a picture in which I don't even appear," and "This doesn't have anything to do with me. I don't even want to know about this. You people work it out yourself."
Ultimately, Kelly Macdonald, who starred in The Girl in the Cafe, won the award. In March 2007, the academy officially announced that eligibility for a Primetime Emmy Award in any long-form supporting-actor category required nominees to appear on-screen in at least 5% of the project.
Many critics still cite this incident to criticize the Emmy Award nomination process, claiming that name recognition has played an increasingly visible role over the years.
In 2013, she won the Emmy Award for Outstanding Supporting Actress in a Miniseries or a Movie for Political Animals, and referenced the controversy in her acceptance speech.
Other activities
During the 1970s, Burstyn was active in the movement to free convicted boxer Rubin "Hurricane" Carter from jail.
In 1981, Burstyn recorded "The Ballad of the Nazi Soldier's Wife" (Kurt Weill's musical setting of Bertolt Brecht's text "Und was bekam des Soldaten Weib?") ('And what did the soldier's woman get?') for Ben Bagley's album Kurt Weill Revisited, Vol. 2.
Burstyn served as president of the Actors' Equity Association from 1982 to 1985.
In 1997, Burstyn was inducted into the Michigan Women's Hall of Fame. In 2000, she was named co-president of the Actors Studio, alongside Al Pacino and Harvey Keitel.
She is a longtime supporter of the Democratic Party and in the documentary PoliWood, attends several political events of the 2008 election campaign as a supporter of Barack Obama, commenting sadly at one point how civil competition between Democrats and Republicans no longer exists.
Burstyn is on the Board of Selectors of Jefferson Awards for Public Service.
Marriages and children
In 1950, she married Bill Alexander, but they divorced in 1957. The following year, she married Paul Roberts, with whom she adopted a son named Jefferson in 1961; the couple divorced that same year.
In 1964, she married fellow actor Neil Nephew, who later changed his name to Neil Burstyn, but the union was turbulent. Neil Burstyn was schizophrenic; he would have episodes of violence, and eventually left her. He attempted to reconcile, but she rejected this, ultimately divorcing him in 1972. In her autobiography, Lessons in Becoming Myself, Burstyn revealed that he stalked her for a period of six years after their divorce. He eventually broke into her house and raped her, but no charges were filed, as spousal rape was not yet legally a crime. He died by suicide in 1978.
Religion
Burstyn was raised Catholic, but now affiliates herself with all religious faiths. Her spiritual journey began with Islam's Sufism. She explains: "I am a spirit opening to the truth that lives in all of these religions... I always pray to Spirit, but sometimes it's to the Goddess. Sometimes it's to Jesus... Sometimes I pray to Ganesha if I need an obstacle removed. Guan Yin is one of my favorite manifestations of the divine, the embodiment of compassion... So I have Guan Yin with me all the time." Burstyn has stated that in her late 30s she began to delve into the spiritual realm, coming under the tutelage of Sufi teacher Pir Vilayat Inayat Khan; he gave her the spiritual name Hidaya, which means "she who guides" in Arabic.
References
Ellen Burstyn Wikipedia
(Text) CC BY-SA