Occupation

Director Producer




Role

Film director




Name

Renny Harlin





Website

www.rennyharlin.com




Years active

1980–present




Children

Luukas Mattison Mauritz






Full Name

Lauri Mauritz Harjola




Born

15 March 1959 (age 56) (

1959-03-15

)

Riihimaki, Finland




Spouse

Geena Davis (m. 1993–1998)




Education

Aalto University School of Arts, Design and Architecture (1978–1981)




Awards

Independent Spirit Award for Best Feature, Lifetime Achievement Jussi




Movies

The Legend of Hercules, Die Hard 2, Cliffhanger, Devil's Pass, Cutthroat Island




Similar People

Geena Davis, Kellan Lutz, Gaia Weiss, Sylvester Stallone, Markus Selin
Renny Harlin (born Lauri Mauritz Harjola; 15 March 1959) is a Finnish film director, producer and screenwriter. He is best known for helming action including films including Die Hard 2, Cliffhanger, The Long Kiss Goodnight, and horror films like A Nightmare on Elm Street 4: The Dream Master.
Contents
Harlin's movies have earned $525,410,873 in the United States and $1,160,546,146 in the worldwide aggregate box office as of October 2016, making him the 115th highest-grossing director in the global film market. His film Cutthroat Island held the Guinness world record for "Biggest Box-Office Flop of All Time".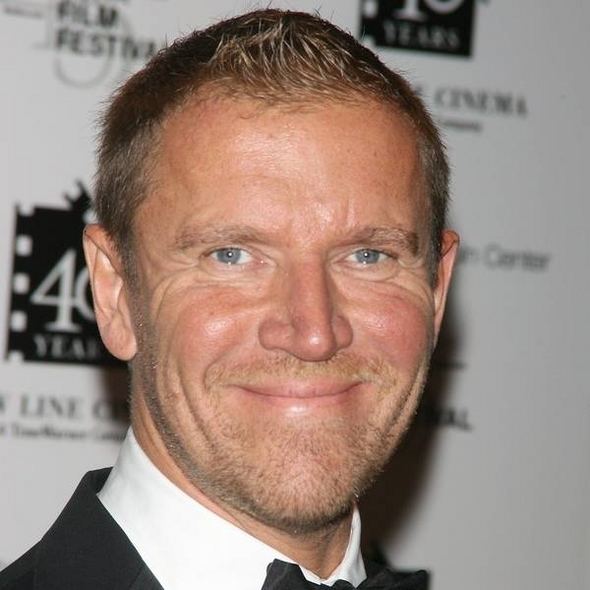 Renny harlin on action films
Early life and work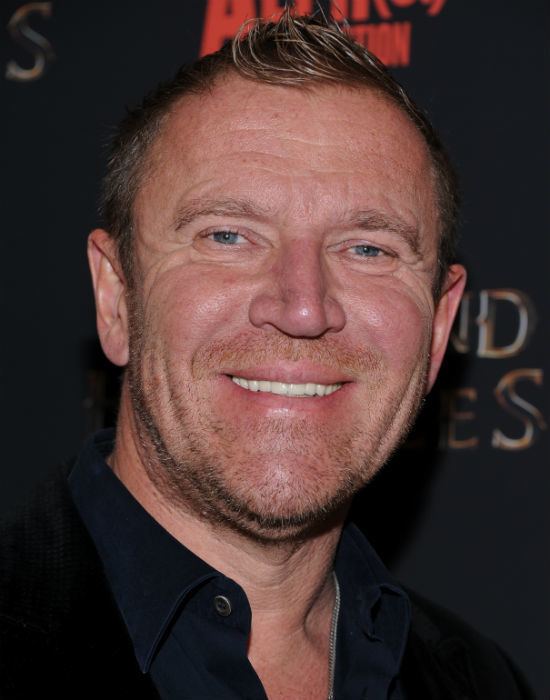 Harlin was born in Riihimäki, Finland, to a nurse and a physician.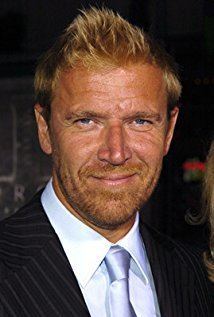 Harlin started his career in the film business in the beginning of 1980s, directing commercials and company films for companies like Shell. Later, he worked as a buyer for a Finnish film distributor and met Finnish Markus Selin in Los Angeles in 1982. They became friends and started writing a screenplay called "Arctic Heat", which later evolved into Born American, with Mike Norris in the leading role. They secured financing from the USA, and in 1986 Born American became the most expensive Finnish film ever opened in the USA in over 1,000 theaters and reached number 9.
Harlin moved to Los Angeles and got a job from Irwin Yablans, who offered him a script of Prison to film. The film was made with a low budget and distributed with only 42 copies. In the same year, 1988, he got a job from New Line Cinema to direct A Nightmare on Elm Street 4: The Dream Master (1988) after meeting producer Robert Shaye, who at the first didn't want Harlin to direct the film. It became the highest-grossing film in the series until the 2003 release of Freddy vs. Jason, and its budget was seven times greater than the original A Nightmare on Elm Street.
Breakthrough and the 1990s
After the success of A Nightmare on Elm Street 4: The Dream Master, Harlin was set to direct Alien 3. He was attached in the project for a little over a year, but in the end he was forced to leave the project due to creative differences with the producers., eventually being replaced by David Fincher in his directorial debut.
The Adventures of Ford Fairlane and Die Hard 2 were edited simultaneously and released a week apart in 1990. The former flopped, but the latter was a commercial success. Harlin achieved critical acclaim the following year when he produced Rambling Rose through his own Midnight Sun Pictures for director Martha Coolidge. The film won Best Feature at the 1992 Independent Spirit Awards and earned its star and Harlin's then-partner Laura Dern a Best Actress Oscar nomination at the 1992 Academy Awards. 1993's Cliffhanger had him work for the first time with Sylvester Stallone.
Harlin's career suffered a blow with the pirate adventure film Cutthroat Island in 1995. The production suffered numerous problems, including original director of photography Oliver Wood breaking his ankle in an on-set accident, over two dozen crew members resigning after Harlin fired the chief camera operator, and broken pipes causing raw sewage to pour into the water tank where the actors were supposed to swim. Harlin spent $1 million of his own money to rewrite the script, as production company Carolco Pictures was in so much debt that they couldn't afford to pay further. The film's budget spun out of control, upon release was a massive financial failure, becoming one of the most expensive box office bombs of all time.
The film was followed by the spy thriller The Long Kiss Goodnight in 1996, and the science fiction horror film Deep Blue Sea in 1998.
2000s
Harlin wanted to direct a movie based on Formula One, but unable to secure the rights, he instead produced the film Driven in 2001, based on the American Champ Car series.
Harlin took over directing the action mystery film Mindhunters when the original director Peter Howitt dropped out, but the release was delayed by studio conflicts. Harlin went on to re-shoot a more traditional horror version of Exorcist: The Beginning when the studio was unhappy with the psychological drama cut by director Paul Schrader. Due to the delays with Mindhunters, both films ended up being released in 2004 and both were moderate successes.
Harlin directed the WWE Studios action movie 12 Rounds, starring John Cena. It was released in March 2009.
In 2009, Harlin directed an independent war film in Georgia. The film, 5 Days of War, was a story about the 2008 war between Georgia and Russia in the region of South Ossetia. In the film, President of Georgia Mikheil Saakashvili was played by Cuban-American actor Andy García.
2010s and move to China
In April 2012, it was announced that Harlin would direct Devil's Pass, a found footage-horror film set in Russia's Ural Mountains. The fact-based film dealt with the Dyatlov Pass incident in 1959, when nine experienced hikers were found dead. The film was released in 2013.
On February 4, 2013, it was announced that Harlin would direct The Legend of Hercules, which opened in theatres on January 10, 2014, several months prior the similarly-themed Hercules.
On May 19, 2014, Harlin was set to direct the action comedy film Skiptrace, with Jackie Chan set to star along with Seann William Scott and Fan Bingbing. However, on September 3, 2014, it was reported that Johnny Knoxville would fill the role previously thought to be played by Scott. The film and his work in China promise new success for Harlin.
In June 2016, Harlin announced he was relocating permanently to Beijing, setting up the production company Midnight Sun Pictures to develop and produce high-budget tentpole films. it was announced Harlin will directed Legend of the Ancient Sword at Alibaba Pictures, based on a Chinese role-playing video game.
On June 16, 2017, it was announced Harlin will direct Hanging Coffins for Shanghai Film Group and Shanghai New Wave Films.
On June 18, 2017, it was announced Harlin will direct Operation Somalia. The film's story, based on true events, revolves around a rescue operation against Somali pirates mounted by Chinese special forces.
Unproduced films
Harlin's next project after Driven was to be a movie adaptation of the Ray Bradbury short story A Sound of Thunder, but Harlin left the project after a disagreement with Bradbury. Although the director was changed, Harlin was credited as a producer when the finished film was released in 2005.
In 2006, Harlin collaborated with Markus Selin to direct a biopic of the Finnish President and Marshall of Finland Carl Gustaf Emil Mannerheim, but budget constraints put the project on hold. Instead, Harlin made another foray into low-budget horror with The Covenant, which was another moderate commercial success. In 2007 the Mannerheim film project resumed temporarily and Harlin returned to Finland. Production began in 2008 with Mikko Nousiainen starring as Mannerheim. However, 30% of the funding was cut by one of the financiers due to the global economic recession, and the delay meant that the time window for shooting the winter scenes during the spring of 2009 passed. Pre-production finally commenced in 2010, and the project was assigned to Dome Karukoski in August 2011.
In 2007, it was announced that Harlin would direct an adaptation of the comic-book series Brodie's Law.
In 2011 it was reported that he was planning a sequel to The Long Kiss Goodnight.
Short films
Custody (1980) under his birth name Lauri Harjola
Television
Kohtauspaikka 33 (1981) under the name Lauri Harjola
T.R.A.X. (2000)
Burn Notice (Season 5, Episodes 514 & 518 [Season Finale], 2011, and Season 6, Episodes 606 & 610, 2012)
White Collar (Season 4, Episode 409, 2012)
Covert Affairs (Season 3, Episode 316 [Season Finale], 2012)
Graceland (Season 1, Episodes 103, 105 & 108, 2013)
References
Renny Harlin Wikipedia
(Text) CC BY-SA