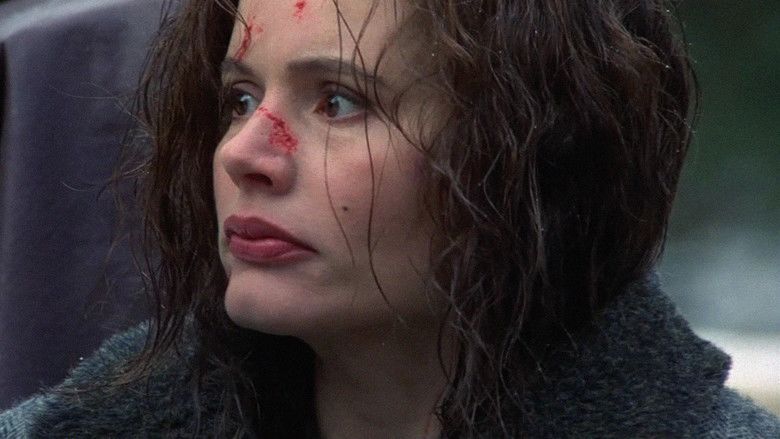 Samantha Caine (Geena Davis) is a schoolteacher in the small town of Honesdale, Pennsylvania, with her boyfriend Hal (Tom Amandes) and her daughter Caitlin (Yvonne Zima). Eight years earlier, she was found washed ashore on a New Jersey beach, pregnant with Caitlin and totally amnesiac. Having never remembered her real name or any part of her life from before that day, "Samantha" has hired a number of private investigators to try to discover her past, the latest being Mitch Henessey (Samuel L. Jackson) and his partner Trin.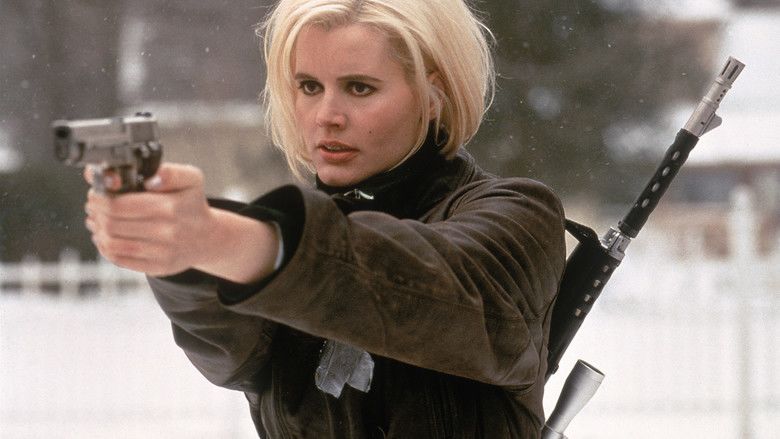 During the Christmas holidays, Samantha is involved in a car accident and suffers a brief concussion after hitting a deer. Before passing out from blood loss, Samantha mercy kills the dying deer by breaking its neck. When she recovers, she finds that she possesses skills with a knife that she cannot explain. Some time later, they are attacked by "One-Eyed Jack" (Joseph McKenna), a convict who escaped from jail after seeing Samantha's face on television, but she demonstrates the prowess to subdue Jack with a pie and then kill him bare handed by breaking his neck, in the same way she killed the deer. Worried that she may scare Caitlin, Samantha decides to leave with Mitch. His partner, Trin, had been the first to previously discover some items and contacts from Samantha Caine's past.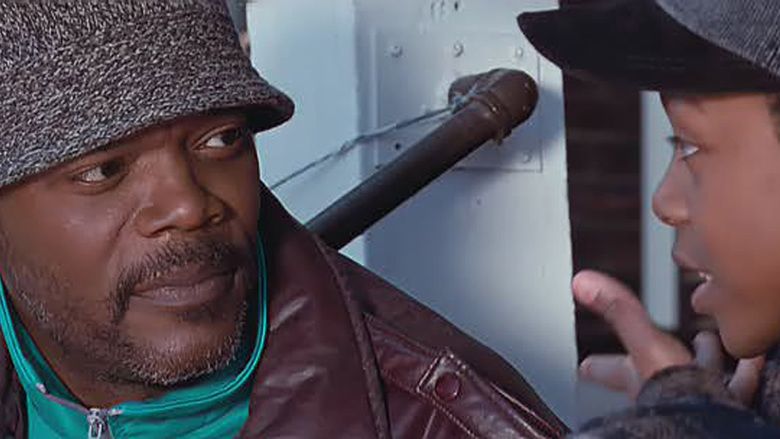 Among these items includes a suitcase containing a note directing the two to Dr. Nathan Waldman (Brian Cox), who they arrange to meet at a train station, unaware that unknown agents are tracing the doctor's calls. En route, Samantha discovers the bottom of the suitcase contains a disassembled sniper rifle which she can expertly reassemble, along with other weapons.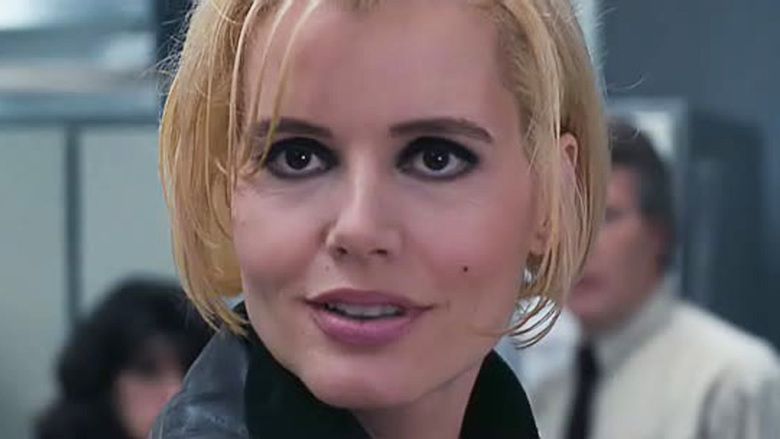 At the station, Samantha and Mitch go to meet Dr. Waldman and are attacked by a number of agents, but Samantha easily counters them and they escape with Waldman's help. The doctor reveals that he knows Samantha is really an expert CIA assassin, Charlene Elizabeth "Charly" Baltimore, who had disappeared eight years prior. Unsure if they can trust him, (due to the surprise attack they'd just escaped, and him being the only person they'd contacted), Samantha and Mitch incapacitate Waldman and steal his car to seek out the man named in a note within the suitcase, Luke (David Morse), believing him to be Samantha's fiancé. Waldman catches up, trying to warn them that the language used in the postcard was code, with the word engagement actually meaning target. They realize too late that Luke was actually Samantha's last assassination target, "Daedalus"; Luke kills Dr. Waldman and captures and tortures Samantha, strapping her to a miller's wheel and submerging her in freezing water. Whilst underwater the last of Samantha's previous psyche finally comes to light and she fully remembers her past life. Samantha escapes, kills Luke and the rest of his henchmen and rescues Mitch. As Mitch recovers from his injuries in a hotel, Samantha completes her physical transformation back to Charly, cutting and dying her hair platinum blonde.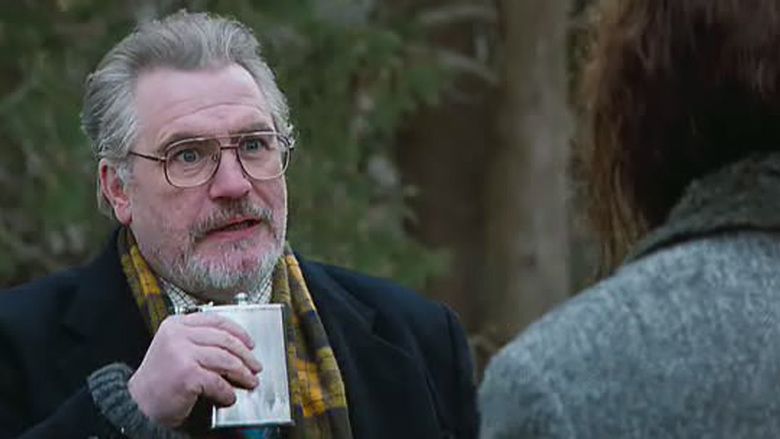 With her past persona as Samantha Caine all but dead Charly decides to flee the country, needing only one thing: the key she had given Caitlin to remember her by. The key gives her access to a bank where she has stored a vast sum of money, funds which will help her to leave the US undetected and set up wherever she wanted. Paying a visit to her old town, she takes the key off of the stuffed bear of Caitlin's she had previously attached it to. Before leaving she has a quiet moment viewing Caitlin through the scope of her sniper rifle at the church across the street. While doing this, Mitch is besieged by a car of agents and must flee in the car to evade capture. Samantha saves him by ice skating across the pond she had previously taken Caitlin to for ice skating lessons and kills all three men before they can get to Mitch. During the chase, Timothy has snuck into the church where Caitlin is and kidnaps her, using her as bait and calling Charly to surrender. While he has set a meeting place at a nearby hotel for her to mostly likely be ambushed in, Mitch suggests they reroute to the local phone company and patch in from there. Charly and Mitch successfully are able to fool Timothy, and Charly realizes that they can also trace Timothy's signal.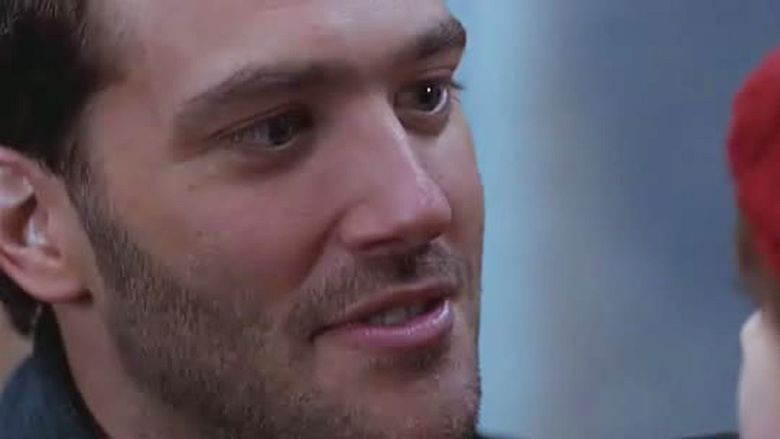 Planning to ambush Timothy's operation in Niagra Falls, Charly learns of Perkins involvement and laments that they could've taken on Timothy, but with Perkin's manpower the rescue attempt had become next to impossible. Unwilling to give up, Charly locates Caitlin by the candle her previous self, Samantha, had given Caitlin, telling her that wherever she lit it Samantha would find it. While rescuing Caitlin both are captured by Timothy after a shoot out. Charly learns from Timothy the true nature of his relationship with Perkins and their mission: "Project Honeymoon" was a false flag chemical bomb detonation in downtown Niagara Falls, New York, planned out by the CIA, used to place blame on Islamic terrorists and to secure more funding and power for the department. Timothy and Perkins are plotting to restage the attack. Charly implores Timothy not to hurt Caitlin, telling him that she's her daughter. While initially disbelieving, he becomes convinced but remains uncaring after being urged by Charly to look at her eyes- which are identical to his. Timothy locks both up in an industrial freezer, leaving them to freeze to death, while taking Mitch away to be killed. Mitch tells Charly he'll be waiting to be rescued by her and Charly tells him that she'll be right there. Due to her ingenious thinking during her prior capture by Timothy, Charly blows up the freezer with help from Caitlin and escapes, saving Mitch just seconds before his death as he gets blown to safety into a tree.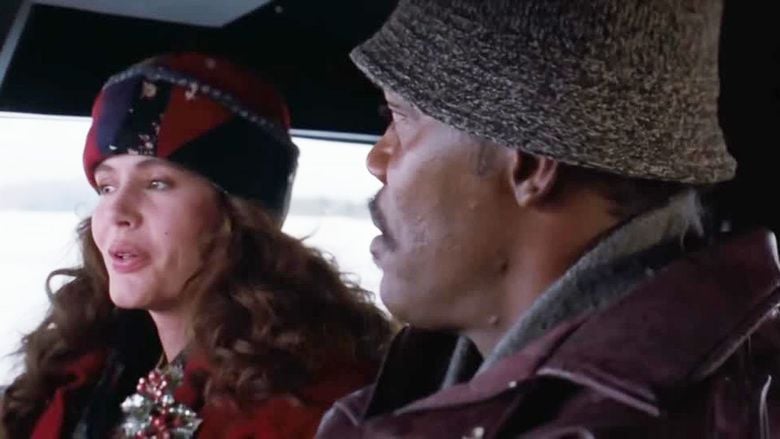 Charly and Mitch regroup and attack the staging area, forcing Timothy to launch the attack early; meanwhile in the middle of the shootout Charly commands Caitlin to find somewhere to hide; Caitlin then locks herself in a cage on the side of the truck carrying the chemical bomb. Mitch is gravely injured in the attack despite Charly's best attempts to cover him, as Charly kills the remainder of their pursuers. Thinking Mitch is dead, she continues on with her mission, killing a soldier and stealing his car to give chase to the truck. She overpowers the truck's driver, diverting it out onto an empty bridge before it overturns. Charly and Timothy then meet for their penultimate fight and they duel before she overpowers him, pushing him to fall into the water below. Badly injured from a knife wound to the chest, Charly pushes herself to free Caitlin before collapsing, urging Caitlin to run away without her. Caitlin, distraught, chooses not to abandon her mother and instead tells Charly to suck it up and that life is pain, but you get used to it, mirroring an earlier conversation Samantha had with her when she fell ice skating and wanted to quit. Her daughter's heartfelt appeal revitalizes Charly and she rises, poised to take her daughter and finally flee the blast zone. Timothy, having survived his fall, is picked up by a helicopter and returns, shooting at the both of them.
Mitch suddenly arrives in a car, revealing to a relieved Charly that he's not dead, and picks up Caitlin as Charly initiates her final battle with Timothy. Noticing a gun still attached to the burning body of a man she had killed earlier, she cuts the Christmas lights his dead body had become entangled in after falling out of the helicopter causing the body to drop and propelling her upwards where she grabs the gun midair and finishes Timothy off, fulfilling her previous promise to Timothy of watching him die. With only a few seconds left until the bomb detonates Mitch is able to get them all to safety. Mitch, having grown fond of Charly and Caitlin, tells Caitlin that she 'has her mother's eyes'- and not to let anybody ever tell her different. Charly, who has also grown fond of Mitch, then shows Mitch the key to her bank and asks him, 'Did you forget we're rich'?
In the epilogue, Charly has returned to her assumed identity of Samantha Caine, moving with Caitlin and Hal to a remote farmhouse with a bunch of goats, and declines an offer from the president to rejoin the CIA after he congratulates her for saving so many innocent people. Charly does request a favor from the President, asking him to honor Mitch's part publicly in the struggle. For his part, Mitch enjoys the ensuing publicity and is last seen being interviewed by Larry King on television, where they discuss Perkins, who was indicted for treason.
Geena Davis as Samantha Caine/Charlene Elizabeth "Charly" Baltimore
Samuel L. Jackson as Mitch Henessey
Patrick Malahide as Leland Perkins
Craig Bierko as Timothy
Brian Cox as Dr. Nathan Waldman
David Morse as Luke/Daedalus
G.D. Spradlin as President
Tom Amandes as Hal
Yvonne Zima as Caitlin Caine
Melina Kanakaredes as Trin
Alan North as Earl
Larry King as Himself
In an early cut Mitch Henessey dies, but in a test screening an audience member shouted "You can't kill Sam Jackson!" and Harlin changed the final cut so that his character survives.
In the film's opening release, it grossed $9,065,363 from 2,245 theaters, placing third for the films that released that weekend. In the United States and Canada, the film grossed $33,447,612. Internationally it earned $56,009,149 for a total worldwide gross of $89,456,761.
The film received mainly positive reviews. It holds a 67% approval rating at Rotten Tomatoes based on 52 reviews (35 positive, 17 negative). Christine James from Boxoffice gave the film 3 and a half out of 5 stars, calling it "a lot of fun", but believing that there is some weaknesses in the script. Roger Ebert gave the film 2 and a half out of 4 stars, stating, "I admired it as an example of craftsmanship, but what a lot of time and money to spend on something of no real substance."
In 2014, Time Out polled several film critics, directors, actors and stunt actors to list their top action films. The Long Kiss Goodnight was listed at 82nd place on this list.
Originally, the last page of Black's original 1994 script stated that there would be a sequel called The Kiss After Lightning, which never happened. A possible sequel has been in the works since 2007, but nothing definite had been reported as of March 2017.