Occupation

Television actress




Name

Rebecca Gilling




Role

Actress










Born

3 November 1953 (age 69) (

1953-11-03

)

Castlecrag, Sydney, Australia




Spouse

Tony Pringle (m. 1985–2003)




Children

Hamish Pringle, William Pringle




Parents

Bridget Gilling, Douglas Gilling


Siblings

Jeremy Gilling, Jane Gilling




Movies and TV shows

Return to Eden, The Man from Hong Kong, The Naked Country, The Blue Lightning, The Young Doctors


Similar People

Peta Toppano, Wendy Hughes, James Reyne, Tim Burstall, Brian Trenchard‑Smith
Rebecca gilling on the circle 7th june 2010
Rebecca Gilling (born 3 November 1953 in Castlecrag, Sydney, Australia) is an Australian actress. She is the daughter of prominent feminist campaigner Bridget Gilling. Her first acting role was in Stone (1974) but who came to prominence as the "bad girl" flight attendant Diana Moore in the feature film version of soap opera Number 96 (1974),[1]. Her next acting role was in The Man from Hong Kong (1975).
Contents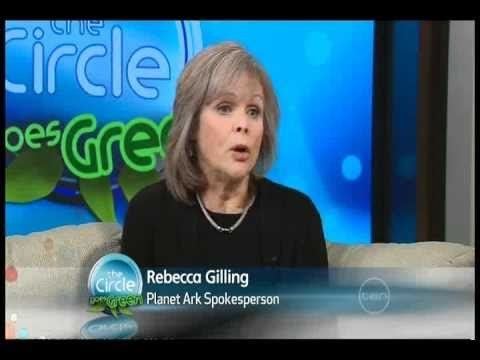 Gilling went on to act in several television series. She was a regular support character in Glenview High (1977)[2] and then played the key role of Liz Kennedy in The Young Doctors. Gilling later achieved international recognition for her role as the heroine, Stephanie Harper, in both the mini-series (1983) and subsequent series of Return to Eden (1986). She also appeared in The Naked Country (1985) and in TV series City West (1984), The Blue Lightning (1986), A Dangerous Life (1988), Danger Down Under (1988) and The Paper Man (1990).
During the 1990s she was a presenter on the Nine Network lifestyle series Our House. She later became the spokesperson for the Australian not-for-profit environmental organisation, Planet Ark.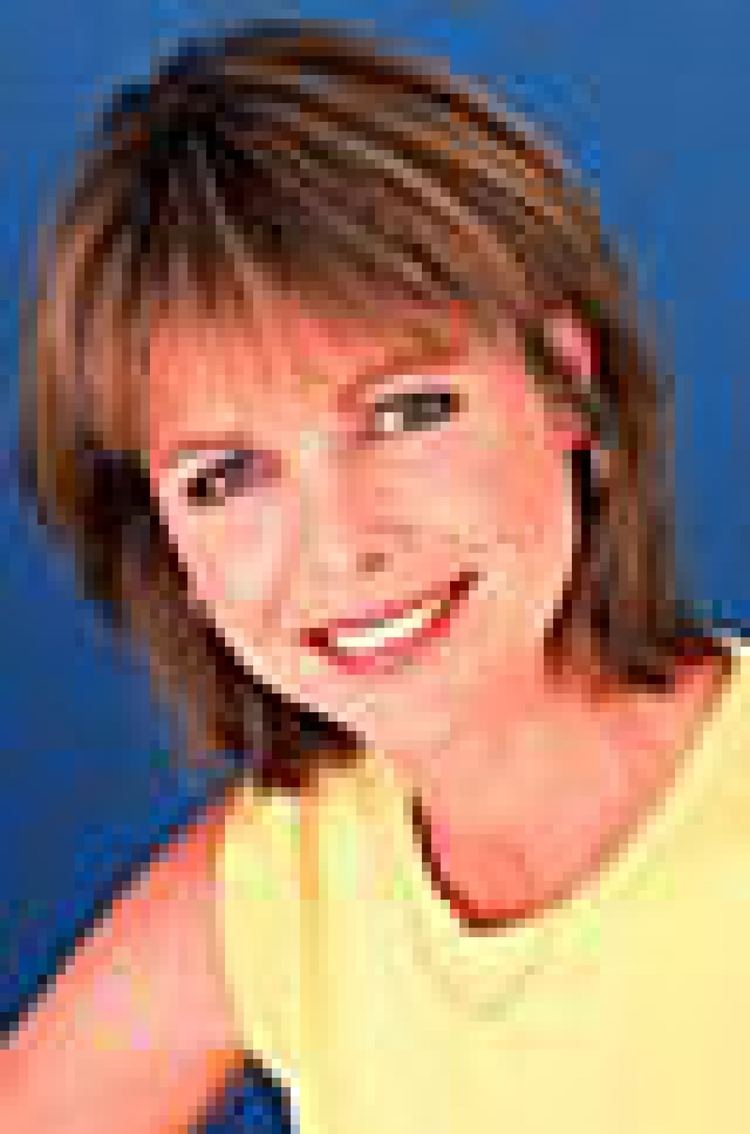 Return to eden rebecca gilling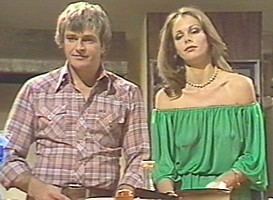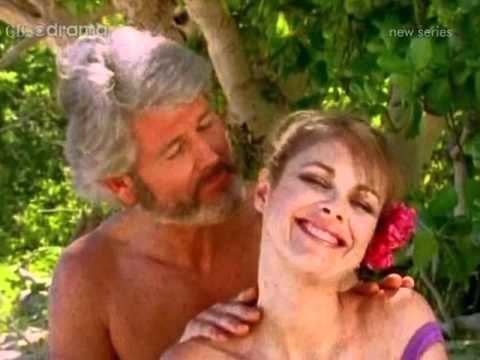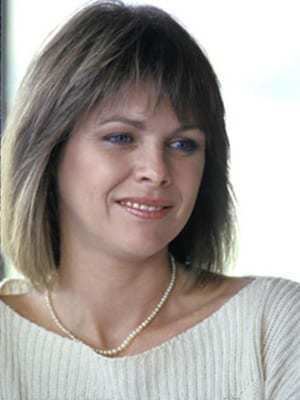 Filmography
Actress
1993
G.P. (TV Series)
as
Jenna Clarke
- Venus Within (1993) - Jenna Clarke
1990
The Paper Man (TV Mini Series)
as
Virginia Morgan
- The Last Casualty (1990) - Virginia Morgan
- The Battle of Docklands (1990) - Virginia Morgan
- Every Post a Winner (1990) - Virginia Morgan
- Looking at the Stars (1990) - Virginia Morgan
- Rules of the Game (1990) - Virginia Morgan
- Tomorrow the World (1990) - Virginia Morgan
1989
Heaven Tonight
as
Annie Dysart
1989
The Saint: Fear in Fun Park (TV Movie)
as
Aileen
1988
A Dangerous Life (TV Mini Series)
as
Angie Fox (1988)
- Episode #1.2 (1988) - Angie Fox (1988)
- Episode #1.1 (1988) - Angie Fox (1988)
1988
Reed Down Under (TV Movie)
as
Sharon Harris
1986
Return to Eden (TV Series)
as
Stephanie Harper
- Last-minute Witness (1986) - Stephanie Harper
- Heading or Number (1986) - Stephanie Harper
- Reckoning (1986) - Stephanie Harper
- The Grand Coup (1986) - Stephanie Harper
- All or Nothing (1986) - Stephanie Harper
- Revenge Never Comes Too Late (1986) - Stephanie Harper
- The Secret Behind the Veil (1986) - Stephanie Harper
- Wedding at Eden (1986) - Stephanie Harper
- Snakes and Crocs (1986) - Stephanie Harper
- Beginning of the End (1986) - Stephanie Harper
- Auction (1986) - Stephanie Harper
- The Game is Up (1986) - Stephanie Harper
- Blackmailer (1986) - Stephanie Harper
- The Knife in the Back (1986) - Stephanie Harper
- Fight to Survive (1986) - Stephanie Harper
- Decision (1986) - Stephanie Harper
- Transaction for a Marriage (1986) - Stephanie Harper
- Knife Fight (1986) - Stephanie Harper
- Attempted Murder (1986) - Stephanie Harper
- Under Suspicion (1986) - Stephanie Harper
- Dirty Business (1986) - Stephanie Harper
- Visit from the Past (1986) - Stephanie Harper
1986
The Blue Lightning (TV Movie)
as
Kate McQueen
1985
The Naked Country
as
Mary Dillon
1985
Five Mile Creek (TV Series)
as
Miss Armstrong
- A Death in the Family (1985) - Miss Armstrong
1984
Carson's Law (TV Series)
as
Debra Grayson
- Flash Point (1984) - Debra Grayson
1984
City West (TV Series)
as
Jean Cheney
- Episode #1.7 (1984) - Jean Cheney
- The Kingdom of Kraal (1984) - Jean Cheney
- Angry Harvest (1984) - Jean Cheney
- Episode #1.4 (1984) - Jean Cheney
- Episode #1.3 (1984) - Jean Cheney
- Episode #1.2 (1984) - Jean Cheney
- The Awakening (1984) - Jean Cheney
1983
Return to Eden (TV Mini Series)
as
Stephanie Harper & Tara Welles
- Part 1 (1983) - Stephanie Harper & Tara Welles
- Part 3 (1983) - Stephanie Harper & Tara Welles
- Part 2 (1983) - Stephanie Harper & Tara Welles
1982
A Country Practice (TV Series)
as
Robin Nichols
- Prisoner of the Valley: Part 2 (1982) - Robin Nichols
- Prisoner of the Valley: Part 1 (1982) - Robin Nichols
1979
The Young Doctors (TV Series)
as
Liz Kennedy
1981
Holiday Island (TV Series)
as
Trish McKenzie
- Cyclone (1981) - Trish McKenzie
- Welcome to Holiday Island (1981) - Trish McKenzie
1977
Glenview High (TV Series)
as
Robbie Dean
- The Night Watchman (1979) - Robbie Dean
- The Quietest Thunder (1979) - Robbie Dean
- When Alls Said and Done (1979) - Robbie Dean
- The Three R's (1979) - Robbie Dean
- Fight (1979) - Robbie Dean
- Maureen (1979) - Robbie Dean
- Beauty's Beast (1979) - Robbie Dean
- The Last Lap (1979) - Robbie Dean
- Where Did We Go Wrong? (1978) - Robbie Dean
- Daughter of Darkness (1978) - Robbie Dean
- The Siren (1978) - Robbie Dean
- One Day at a Time (1978) - Robbie Dean
- Easy Money (1978) - Robbie Dean
- After the Loving (1978) - Robbie Dean
- A Death in the Family (1978) - Robbie Dean
- Susan (1978) - Robbie Dean
- One of a Kind (1978) - Robbie Dean
- Friends of the Estate (1978) - Robbie Dean
- The Homecoming (1978) - Robbie Dean
- The Model (1978) - Robbie Dean
- Birdcage (1978) - Robbie Dean
- The Investigation (1978) - Robbie Dean
- The Sect (1978) - Robbie Dean
- Second Chance (1978) - Robbie Dean
- Accident (1978) - Robbie Dean
- The Runaways (1978) - Robbie Dean
- Old Soldiers (1978) - Robbie Dean
- Plumber's Boy (1977) - Robbie Dean
- The Trainee (1977) - Robbie Dean
- Sally's Family (1977) - Robbie Dean
- Porky's Day (1977) - Robbie Dean
- The Cheat (1977) - Robbie Dean
- Quiet Nights and Silent Deaths (1977) - Robbie Dean
- Faith and Tony (1977) - Robbie Dean
- Ayla (1977) - Robbie Dean
- Hands (1977) - Robbie Dean
- The Boy with the Silver Spoon (1977) - Robbie Dean
- Jean (1977) - Robbie Dean
- The New Boy (1977) - Robbie Dean
1978
Cop Shop (TV Series)
as
Carla Moore
- Episode #1.100 (1978) - Carla Moore
- Episode #1.99 (1978) - Carla Moore
1977
Chopper Squad (TV Series)
as
Georgia Batie
- Pilot (1977) - Georgia Batie
1976
Secret Doors (TV Movie)
1975
Armchair Cinema (TV Series)
as
Secretary
- Tully (1975) - Secretary
1975
The Man from Hong Kong
as
Angelica
1974
Silent Number (TV Series)
as
Futility Cragg
- A Song of Sweet Futility (1974) - Futility Cragg
Self
2016
The Making of 'The Man from Hong Kong' (Video short)
as
Self - Actress in 'The Man from Hong Kong'
2016
The Man from Hong Kong: Uncut 'Not Quite Hollywood' Interviews (Video)
as
Self - Actress in 'The Man from Hong Kong'
2008
Not Quite Hollywood: Deleted and Extended Scenes (Video documentary)
as
Self
2008
Not Quite Hollywood: The Wild, Untold Story of Ozploitation! (Documentary)
as
Self
2005
The Naked Country: Exclusive Interview with Actress Rebecca Gilling (Video short)
as
Self / Mary Dillon
1999
Stone Forever (Documentary)
as
Self - Those Interviewed Were
1997
Mystique of the Pearl (Documentary)
as
Narrator (voice)
1993
Our House (TV Series documentary)
as
Presenter
1982
Watch This Space (TV Series)
as
Self (1982)
1981
The 1981 Australian Film Institute Awards (TV Special)
as
Self - Presenter
1975
The Man from Hong Kong: Premiere in Sydney, Australia (Short)
as
Self - Actress in 'The Man from Hong Kong'
1974
The Man from Hong Kong: Jimmy Wang Yu in Australia (Short)
as
Self - Actress in 'The Man from Hong Kong'
References
Rebecca Gilling Wikipedia
(Text) CC BY-SA