Raymond Stover Fulmer, known as Ray Fulmer (born February 17, 1933), is a former actor, originally from Philadelphia, Pennsylvania, best known for his role as Steve Baxter in the final season of Shirley Booth's situation comedy Hazel, which aired on CBS television from September 13, 1965, to April 11, 1966.
Contents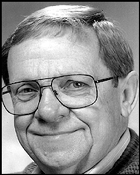 Fulmer first began on Broadway with a role in Auntie Mame, co-starring with a number of different actresses in the lead role, including Rosalind Russell, Greer Garson, Beatrice Lillie and Eve Arden. His big acting break came in Chicago when he co-starred opposite Kathryn Crosby in the play, Sunday in New York. Crosby's husband, legendary singer Bing Crosby, gave Hollywood producers rave reviews of Fulmer's work, which led to a number of roles.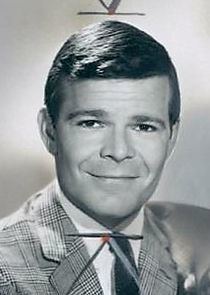 Prior to Hazel, Fulmer had appeared once on film, in the role of "Aga" on Wild Is My Love in 1963 and four times on network television: as Holmes in the 1964 episode "Mail Call" of ABC's war-time drama Combat! and in three segments between November 1964 and January 1965 of NBC's The Rogues.
Fulmer was thirty-two when he assumed the new role of Steve Baxter, a fictitious real estate agent and younger brother of corporation attorney George Baxter; his wife Barbara is portrayed by Lynn Borden. Hazel and Harold move into the home of Steve and Barbara Baxter while George, played by Don DeFore and his wife Dorothy, portrayed by Whitney Blake, are assigned overseas temporarily by virtue of George Baxter's work.
The twenty-nine episodes in which Fulmer appears are the last of the series (after it had switched networks, moving to CBS), but Hazel had already run for 125 episodes on NBC from 1961-1965. The name "Steve Baxter" had never been mentioned in the previous four years of the series. Hazel could have been renewed for a sixth season with Fulmer in the cast, as it had good ratings, but Shirley Booth's health state at the time led instead to cancellation. Booth also owned her series.
Fulmer's debut episode is titled "Who's in Charge Here?" His last segment, indeed the final of the series, is titled "A Question of Ethics." In that final season, Bobby Buntrock remained in his role as Harold Baxter, the son of George and Dorothy, while Julia Benjamin debuted in the role of Susie Baxter, the daughter of Steve and Barbara and cousin of Harold.
After the show was cancelled following his only season, Fulmer made no attempt to hide his criticism of the show's scripts, saying that they were repetitious, full of grammatical errors and sloppy writing, and had plot flaws. However, he had nothing but praise for Booth, saying, "What's amazing is how Shirley Booth can make something out of nothing. It has been an education to watch her work."
After Hazel, Fulmer portrayed Lee Gantry from November 1968 to 1971 on the CBS soap opera The Guiding Light. He had a second soap opera role in 1974 as Martin Nell Dillard in the daytime drama Somerset, a 1970-1976 spin-off of NBC's Another World.
Fulmer's last television role was as Hugh Porter on the episode "The Razor's Edge," which was released on September 13, 1992, on the syndicated series, The New WKRP in Cincinnati. Fulmer later hosted infomercials for self-help guru Tony Robbins.
Filmography
Actor
2003
Before the Bell Rang (Short)
as
Narrator
1992
The New WKRP in Cincinnati (TV Series)
as
Sid Porter
- Razor's Edge (1992) - Sid Porter (voice)
1974
Somerset (TV Series)
as
Martin Nell Dillard
1965
Hazel (TV Series)
as
Steve Baxter
- A Question of Ethics (1966) - Steve Baxter
- A Little Bit of Genius (1966) - Steve Baxter
- The Perfect Boss (1966) - Steve Baxter
- Bee in Her Bonnet (1966) - Steve Baxter
- Hazel's Free Enterprise (1966) - Steve Baxter
- Who Can Afford a Bargain? (1966) - Steve Baxter
- But Is It Art? (1966) - Steve Baxter
- Please Don't Shout (1966) - Steve Baxter
- My Son, the Sheepdog (1966) - Steve Baxter
- How to Find Work Without Really Trying (1966) - Steve Baxter
- Harold's Gift Horses (1966) - Steve Baxter
- Boom or Bust (1966) - Steve Baxter
- $285 by Saturday (1966) - Steve Baxter
- Once an Actor (1966) - Steve Baxter
- A Car Named Chrysanthemum (1966) - Steve Baxter
- Hazel's Endearing Young Charms (1965) - Steve Baxter
- Noblesse Oblige (1965) - Steve Baxter
- Kindly Advise (1965) - Steve Baxter
- The Crush (1965) - Steve Baxter
- A Bull's Eye for Cupid (1965) - Steve Baxter
- A Lot to Remember (1965) - Steve Baxter
- Hazel Sits It Out (1965) - Steve Baxter
- Hazel Needs a Car (1965) - Steve Baxter
- A-Haunting We Will Go (1965) - Steve Baxter
- The Holdout (1965) - Steve Baxter
- Do Not Disturb Occupants (1965) - Steve Baxter
- How to Lose 30 Pounds in 30 Minutes (1965) - Steve Baxter
- Hazel's Second Week (1965) - Steve Baxter
- Who's in Charge Here? (1965) - Steve Baxter
1964
The Rogues (TV Series)
as
Jack Fisher / Lieutenant / Cooper
- The Golden Ocean (1965) - Jack Fisher
- Hugger-Mugger, by the Sea (1964) - Lieutenant
- The Project Man (1964) - Cooper
1964
Combat! (TV Series)
as
Holmes
- Mail Call (1964) - Holmes
1952
Guiding Light (TV Series)
as
Lee Gantry (1969-1971)
Self
1988
Think & Grow Rich Infomercial (TV Special)
as
Self
References
Ray Fulmer Wikipedia
(Text) CC BY-SA