7.2

/

10

Alchetron

7.2

Rate This




Director

Boyapati Srinu


Music director

Devi Sri Prasad


Editor

Anthony




Country

India






Genre

Action, Crime, Drama




Story by

Boyapati Srinu


Duration




Language

Telugu





Release date

28 March 2014 (2014-03-28)




Writer

M. Rathnam, Boyapati Srinu




Cast

Nandamuri Balakrishna (Legend),

Jagapati Babu

(Jitendra), Sonal Chauhan (Sneha), Kalyani (Jitendra's Wife), Brahmanandam (Manikyam), Hamsa Nandini (Item Song Special Appearance)



Tagline

Watch 'Legend' Bala Krishna in big screens as a summer bonanza




Similar

Dookudu, Rebel (2012 film), Sarrainodu
Legend is a 2014 Telugu action drama film produced by Ram Achanta, Gopichand Achanta and Anil Sunkara under 14 Reels Entertainment and Sai Korrapati was presented the film on Varahi Chalana Chitram directed by Boyapati Srinu. Starred Nandamuri Balakrishna, worked for the second time with Boyapati Srinu after Simha, Jagapathi Babu first time in negative shade. alongside Radhika Apte, Sonal Chauhan, in lead roles and music composed by Devi Sri Prasad. Ram Prasad handled the cinematography. The film released on 28 March 2014 worldwide. Upon release, the film received positive reviews from critics. The film recorded as Blockbuster at box office.
Contents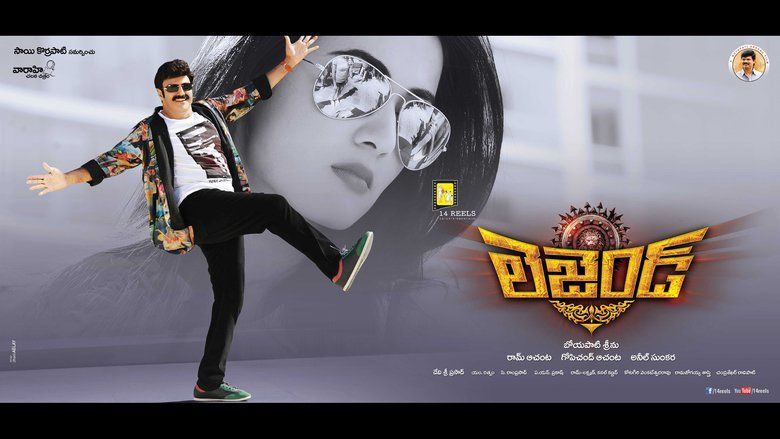 Plot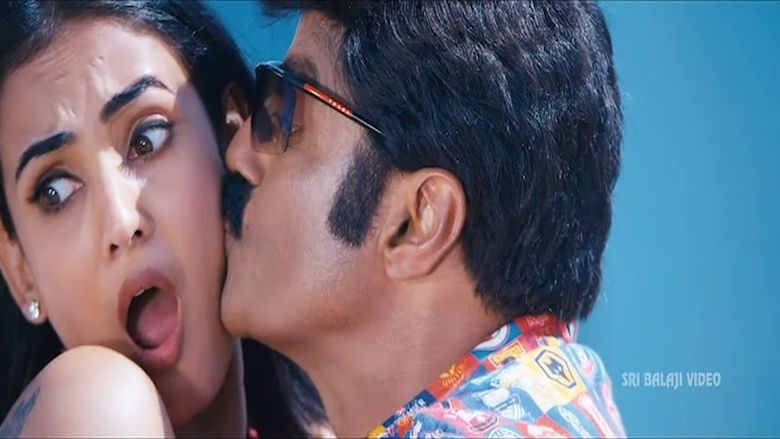 The film starts in 1989 where Jitendra (Jagapathi Babu) and his father, a ruthless don in Kurnool are in Vizag to meet Jitendra's proposed bride ( Kalyani), the daughter of the local MLA. During their return, Jitendra accidents an aged man and also shoots a bystander who asked him to come out of the car. So, they both, along with their henchmen, are taken to the local landlord (Suman) who lives with his family, consisting of his mother; wife (Suhasini Maniratnam), who is a college lecturer; sister (Eashwari Rao); brother-in-law (Rao Ramesh); their children; son Jaidev (who is in his teens), daughter; and his trusted accomplice Raghavaiah (Chalapathi Rao). The landlord asks Jitendra to apologize to the injured persons and asks him to pay compensation. This hurts Jitendra's ego and he insults the people calling them as poor. The landlord angrily slaps him and gets him arrested, and thus, Jitendra vows to take revenge.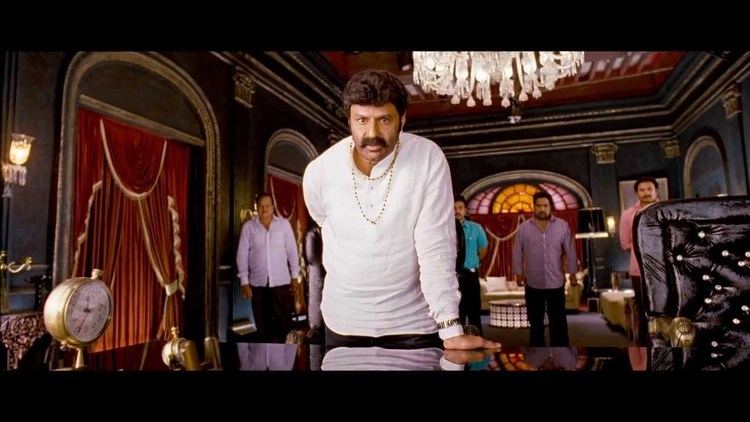 Jitendra's father (Ramaraju) then kidnaps the landlord's wife and Jaidev, and forces him to take back the complaint. Jitendra is released and he goes to the place where they are held captive. Much to his shock, he sees his father and many of their henchmen killed. One henchmen the reveals that Ramaraju had killed Jaidev's mother because he had hurt their ego and in rage Jaidev kills mostly all of them. Thus their enmity gets permanent. Back in the landlord's house, Jaidev's grandmother (Sujata Kumar) fears that he might be killed like his great-grandfather, grandfather and uncle, so she tells them to stop all this enmity. Meanwhile, Jitendra wants to take revenge and his anger rises day by day and he settles in Vizag along with all their henchmen and also kills his father in law as he tried to stop him. Fearing the worst, the landlord sends all his family members abroad, but gets killed in hands of Jitendra, which prompts the family to decide that they will not come back to India.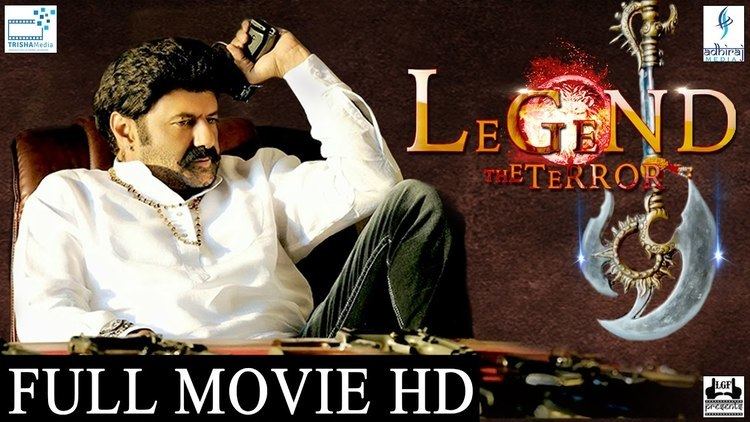 The story shifts forward to present 2014, where Krishna (Nandamuri Balakrishna), is in Dubai where he saves a bunch of Indian girls to be sold in flesh trade and is planning to come back in Vizag along with his girlfriend Sneha (Sonal Chauhan) and guru Manikyam (Brahmanandam) to set talks about their marriage in India. He then meets with Sneha's father (Ahuti Prasad), who is also the business partner of Jitendra. When he returns from the airport, he saves a dock worker who was an ex-MLA from the hands of Jitendra's elder son Chotu (Saravanan) and his henchmen as they wanted to kill him, so that no evidence could be left for their pending cases. Krishna thrashes them badly, and this is noticed by two of Jaidev's former accomplices. Meanwhile, Chotu and the ex-MLA are both admitted to the same hospital. Chotu knows about this and goes to kill him, but in mysterious circumstances gets killed himself. The police, under the payroll of Jitendra, headed by a corrupt ACP, view the CCTV footage which show that the same person was present at both the spots. Enraged he finds about Krishna and goes to kill him. At the temple he shoots him and orders his second son and henchmen to kill the whole family including Sneha, but that the right time are saved by Jaidev (also Nandamuri Balakrishna), and elder brother of Krishna). Jaidev then kills all the henchmen and Jitendra's second son and the ACP and threatens the current MLA (Jaya Prakash Reddy) to face severe consequences if Jeetendra is not in control. He also reveals that it was him who killed Chotu in the hospital and not Krishna. During the funeral of Jeetendra's sons, MLA tells Jaidev's story to Jitendra's youngest son, and tells that he has a dangerous past.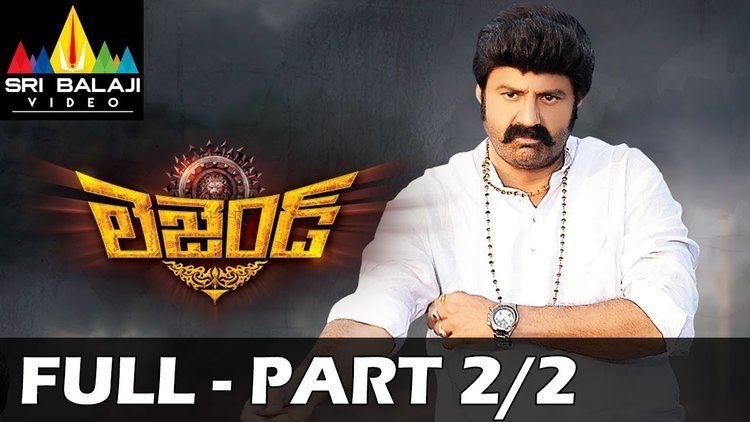 The story then shifts to 1999, where Jitendra wanted to make his brother Ajay (Ajay) the MLA and killed the local MP for not giving the party ticket due to his criminal nature. Jaidev, along with his accomplices, then thrashes him personally and gets Jitendra arrested. He is meanwhile separated from his family by his grandmother, as he had not obeyed her orders and continues to fight for the poor. His cousin Radhika (Radhika Apte) falls in love with him, and Jaidev reluctantly accepts her love. Jaidev saves his sister (Sithara) from child abortion and slaps his brother-in-law (son of the MP who was killed by Jeetendra) in front of everyone and tells the importance of women in our society. He also threatens a state union minister from Hyderabad as he wants to make Jeetendra the city Corporator. Meanwhile, Krishna is kidnapped by Ajay and demands Jeetendra to be released. Jaidev goes to Kurnool and saves his brother Krishna and kills Ajay and many of his henchmen. He threatens Jeetendra to leave Kurnool and never to show is face again. At the railway station he is then again forced by his most trusted accomplice and right hand (G. V. Sudhakar Naidu) to take revenge. Jitendra then kidnaps Radhika and takes her to a railway yard where he stabs her. Jaidev comes and kills all of the remaining henchmen including Jeetendra's right hand and infuriating Jeetendra. Radhika dies in Jaidev's arms. His grandmother then exempts him from the family and tells him to never show his face again otherwise she will commit suicide.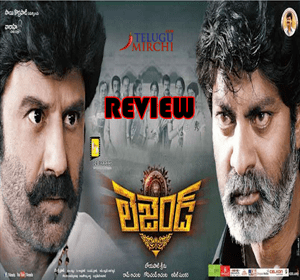 The story then shifts to the present where the MLA advises Jeentendra's third son to go to America in order to avoid Jaidev. In the hospital Jaidev apologizes to his grandmother as he had shown his face, but she realises her mistake and reunites with Jaidev and orders him to finish Jeetendra. Meanwhile Jeetendra is planning to become the Chief Minister with the help of a Central Union Minister(who was the state union minister then) and so he plans to bribe all the candidates to get majority seats. Just before the meeting, he comes to know that Jaidev had called them to a different location where he threatens all the candidates to work for the people. The candidates agree to support Jaidev. Jeentendra comes to the venue and attempts to kill all the candidates, but are saved by Jaidev. In an ensuing fight, Jaidev kills Jitendra and all his henchmen. The story ends with Jaidev declaring the win of good over evil.
Soundtrack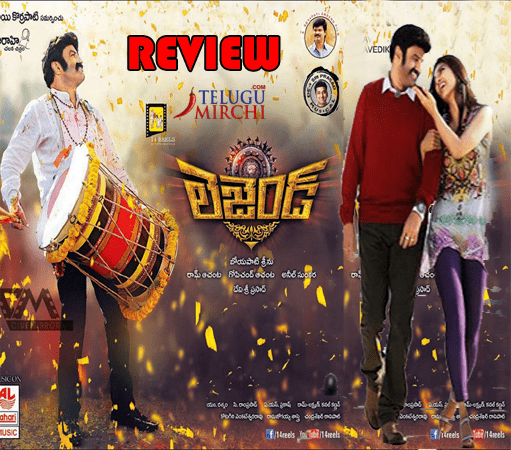 Music Composed by Devi Sri Prasad. Lyrics written by Ramajogayya Sastry. All songs are blockbusters. Music released on Lahari Music Company. The music director Devi Sri Prasad, teaming up with Boyapati Srinu for the third time after Bhadra and Tulasi, and scoring for the first time for a Balakrishna film There are six tracks in the album. Audio was bought by Lahari Music for a fancy price. The music was launched on 6 March 2014 at Shilpakala Vedika in Hyderabad with the film's theatrical trailer.
Casting
Bollywood actress Sonal Chauhan was roped as one of the leading actress. Jagapathi Babu was cast as the antagonist in the film. Kalyani paired up with Jagapathi Babu as his wife. Anil Sunkara confirmed that Radhika Apte was the heroine. Hamsa Nandini appeared in a special song with Balakrishna.
Filming
The muhurtham ceremony of the film was held on 3 June 2013 in Hyderabad. The film was supposed to start its shoot in Dubai, but the production team decided to start off because Some permissions did not come through in time. The regular shooting of the film started in Ramoji Film City on 13 July 2013 at Hyderabad.The introduction scene of the hero was shot under the action choreography of Ram Laxman. A special car chase sequence of the film was shot in the deserts of Dubai and a song was canned on Balakrishna and Sonal Chauhan in this schedule.
Release
Legend was released worldwide on 28 March 2014 and was shown in 700 theaters across the state and over 1200 theaters worldwide.
Box office
Legend collected a total of ₹ 55 crore and above and ran for 100 days in 31 centres and 175 days in 2 centres. The film completed 200 days run in two centers (Yemmiganur -Direct (Kurnool district), Proddutur(Kadapa District) -Single Shift). The film also completed 275 days run in 2 centers: Yemmiganur -Direct (Kurnool district), Proddutur (Kadapa District – Single Shift). After Muddula Mavayya, Samarasimha Reddy, Narasimha Naidu and Simha 5th film to complete double century. The Film turned out to be one of the Biggest Blockbusters of all time in Nandamuri Balakrishna's career.
The film completed 365 days run in two theatres in Kurnool district with direct four shows and it also completed 1000 days in Proddutur (56 days in Arveti theatre and 944 days (single shift 4 shows) at Archana theatre).
References
Legend (2014 film) Wikipedia
(Text) CC BY-SA
Legend (2014 film) IMDb
Legend (2014 film) themoviedb.org