Map of Purnia
Purnia (also romanized as Purnea) is a city that serves as the administrative headquarters of both Purnia district and Purnia division in the Indian state of Bihar. It is the largest city in northeastern Bihar. It is nearly 300 kilometres from Patna, the capital of Bihar, as well as 171 km from Siliguri, 92 km from Bhagalpur, and 214 km from Muzaffarpur. It is 450 km from Kolkata, the capital of the adjacent state of West Bengal and the largest city in East India. Purnia district covers 3202.31 sq. kms of the state of Bihar. It is bordered by Araria district in north, Katihar and Bhagalpur district in South, Madhepura and Saharsa district in the west and West Dinajpur district of West Bengal and Kishanganj district of Bihar in east. It lies between 25 degree 13 minutes 80 seconds and 27-degree 7 minutes 59 seconds north latitude and between 86 degree 59 minutes 6 seconds and 87-degree 52 minutes 35 seconds east longitude.
Contents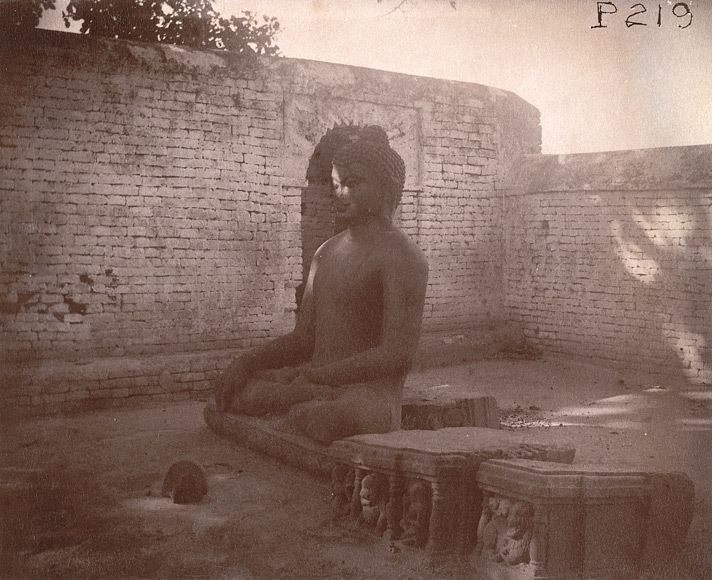 The Indian Army, Indian Air Force, and three of five branches of India's Central Armed Police Forces – the Border Security Force (BSF), the Sashastra Seema Bal (SSB), and the Indo-Tibetan Border Police (ITBP) – have bases around the district. it is divided into two one is purnea and other is purnea city.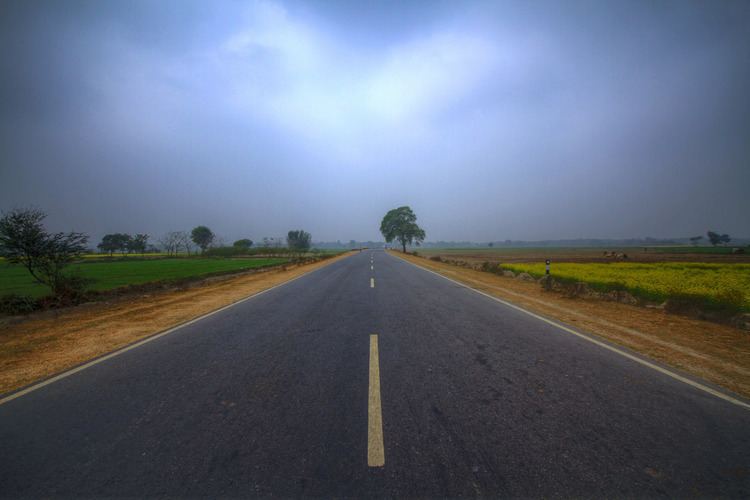 Purnia is eager to have shri modi lead india
Etymology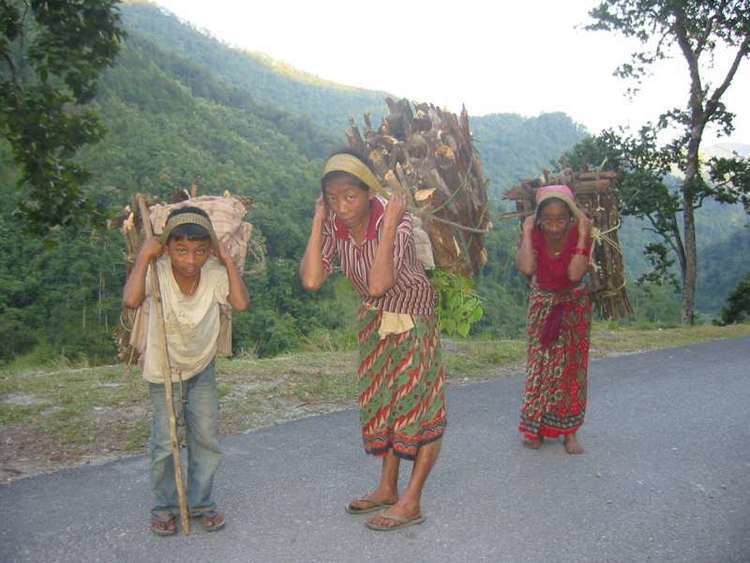 Several possible origins for the name Purnia have been proposed. The name may originate from the Sanskrit word Purna–Aranya, which means "complete jungle". Purnia could also be an altered form of the old name Purania, derived from the word purain or Lotus, which is said to have grown on the Kosi and Mahananda rivers. This derivation is stated by O'Malley and is also in the old gazetteer. Another alternative derivation is from the words Purn Aranya. W.W. Hunter and Buchanan have mentioned the name of Purnia, it being a forested area, using a combination of the words purn (full) and aranya (forest). In 2007 Purnia DM Mr Ramweshar formed a group to find, Purnea district records .Team member past due Sankar dy investigated British authorities information then he changed into concluded as, Purnea district became fashioned in 14 February of 1770 before Bihar Bangal department. Each year, 14th February is celebrated in memory to the city's origin.

The city's name is also romanized as Purnea.
History
Ancient records of Purnia District
Purnia additionally known as Pundra land because bordered through the river Kasataya on east via the present day Mahananda Riveron the west, at the south by way of the contemporary Padma, and at the north via the hills of Himalaya, which were inhabited through aboriginal hill tribes, along with the Kiratas. Purnea became a brilliant Hindu spiritual records and an excellent beyond. In Mahabharata, King Virat had given refuge toYudhis thirand the Pandovas at some point of the 12 years of exile. The website online of his fort remains gift at Thakurganj.Purnea is also famous as for the oldest temple like Mata Puran Devi Mandir. The Purnea town additionally famous as a Darghah of Hazrat Mustafa Jamalul Haque Bandagi, Chimni Baza at Purnia metropolis location.
Medieval history of Purnia District
At seventh century, the Purnia district become dominated by the Sasankka, the powerful king of Aauda. In AD620 Harsha vardhana, the brilliant Buddhist emperor defeated to Sasankka. After the loss of life of Harsha, and it appears probably that Purnia have become a part of the Magadha state. During ninth to twelfth century the dynasty become underneath the Pala king.

Throughout the rule of thumb of the Mughal, Purnia fashioned a exquisite military region province beneath the rule of a faujdar, and changed into nominally subordinate to the Subedar. Revenue was mostly spent on defensive its borders in opposition to tribes from the north and east i.E Indo-Nepal. The neighborhood governor raised to reunion against Siraj ud-Daulah in 1757, after the seize of Calcutta.
Current history of Purnia District
The modern district of Purnia was formed by the East India Company on 14 February 1770, making it one of the oldest constituted districts in India. The early years of British rule Purnia suffered with many problems, additionally known as years of trouble. In 1771, numerous Europeans has settled within the place of Rambagh and town some homes, church and kabrishtan nonetheless present at Rambagh and metropolis area.
In 20th century Purnia district were right away tormented by the Swadeshi motion . Presently no centers for better schooling in Purnia district and the scholars migrated to Kolkata /Patna.
Non-Cooperation movement in 1919, number of volunteers participated with Mahatma Gandhi.
A number of the peoples of Purnia attended the Nagpur session of Congress in 1920 A countrywide faculty became started in Katihar in 1921, Shri Rajendra Prasad visited Purnia for the duration of this year. Stop India motion procedures had been fully carried out through the people of Purnia in1942. Mahatma Gandhi became visited Purnia in1929, in the course of this go to he met the Raja of Nazar gunj and addressed huge crowded at Purnia town Kisahnganj, Bishnupur, Araria, Kasba, Bara Idgah and Jalal garh.
Ancient vicinity of Purnea

Mata Puran Devi( Oldest temple) Darghah of Hazrat Mustafa Jamalul Haque Bandagi, Chimni Bazar, Dargah Khanquah Alia Mustafia, histocial Deorhi ruins of Garbanili, Kala Bhawan Raja Kalanand Singh's historic Darbar (Palace). 5. Jalagarh citadel became built by means of the Mughal.
Geography
Purnia and its surrounding lands lie in the sub-montane alluvial tract of the Gangetic Plain. The city however lies on the banks of numerous tributaries of the Koshi River.
Purnia has an area of 3,202 square kilometres (1,236 sq mi). This leveled depressed tract of country consists for the most part of a rich, loamy soil of alluvial formation and is traversed by several rivers flowing from the Himalayas, which afford great advantages of irrigation and water-carriage. Its major rivers are the Kosi, the Mahananda, the Suwara Kali and the Koli. In the west the soil is thickly covered with sand deposited by changes in the course of the Kosi. Among other rivers are the Mahananda and the Panar. Its major agricultural products are jute and banana.
There is a hilly tract in the north with a small hill of Calcareous belt, called Chotapahar near Manihari. It has a slope from the north to the south and is traversed by a number of rivers and their tributaries. The district is composed of alluvial soil, partly old and partly new. The old alluvium is found in the north of the district where it consists of kankars (stone dust). The new alluvium is available in the south of the district and is composed of silt, clay and sand. The alluvial soil is supposed to be brought by the Ganges and its tributaries from the Himalayas and is very rich in fertilizing nutrients.
Climate
Purnia is known for its favourable climate; it has earned the name "Mini Darjeeling" for this reason. Purnia has a largely humid climate, with the highest level of rainfall in Bihar state and humidity rising to above 70%. A cold season, from November to February, is followed by a hot season from March to June. The monsoon season begins in early June and lasts until September; 82% of its total annual rainfall falls during the monsoon season.
January, the coldest month, has a mean daily minimum temperature of 5 to 10 °C and a mean daily maximum of 20 to 25 °C. Wind is typically light in the non-monsoon seasons but during the monsoon, storms and depressions originating in the Bay of Bengal cause heavy rain and strong winds.
Demographics
As of the 2011 census, Purnia Municipal Corporation had a total population of 282,248, of which 148,077 were males and 134,171 were females. It had a sex ratio of 906 females to 1,000 males. The population below 6 years was 43,050. The literacy rate for the 6+ population was 73.02%, compared to the 74.04% national average. Purnia Urban Agglomeration, comprising Purnia Municipal Corporation and Kasba (Nagar Panchayat), had a population of 310,817 in 2011.
In 2011 the population was 75.2% Hindu and 23.3% Muslim. Purnia has a majority Maithil population.
Languages
Maithili, Angika, Hindi, Shershahbadi and Bengali are the principal languages spoken by the people of Purnia. Surjapuri and Santhali dialects are also spoken in some parts of the city. English continues to be the first language in most of the English Medium schools.
Economy
Purnia is a developing city with a primarily agricultural economy. Over the past few years it has shown steady economic growth. This is mainly due to increased awareness, modernization, changing lifestyles, and technical advancements in various fields. However, the economy depends indirectly on the monsoon season. In a good monsoon season farmers earn more through sales and thereby increase the purchasing power of the general public, whereas in a bad monsoon season the opposite is true.
Due to Purnia's growing economy, growing demands, improved connectivity, and infrastructure, it has become a known centre for trade and commerce among the traders of Bihar, West Bengal, and Nepal. In fact, the Nepal-based Chaudhary Group, known across Nepal and India for its Wai Wai noodles, has opened up a manufacturing unit in Maranga.
Agriculture
Purnia is supplied with agricultural products by its surrounding countryside. The alluvial soil, irrigated by the Kosi and Mahananda rivers, has been particularly suited to the paddy cultivation of rice. Other crops grown are potatoes, wheat, khesari, chickpeas, chili peppers, maize, lentils, arhar dal, barley, sugarcane, tobacco, makhana, mung beans, and jute. The previous extensive growing of jute supported a former flourishing jute industry which has now declined. The cultivation of maize has however soared in recent years in the city's outskirts.
Gulab Bagh in Purnia houses a major grain storehouse and is India's largest maize trading center. This location as well as central and eastern Bihar supply the grain requirements of Bengal, Nepal, and the states of Northeast India.
Purnia is a powerful poultry producer and has also been catering to the demands of the nearby regions of Nepal and West Bengal for many years. Purnia is also well known for its fisheries. Fishes are also transported to the nearby markets of West Bengal, especially those in the Siliguri Metropolitan Region, the nearest large urban centre.
Bhatta Bazar and Line Bazar
Bhatta Bazar and Line Bazar are the busiest parts in the city with the former being a prime centre for all sorts of economic activities while the latter is the backbone of health care facilities for the people in and around the city.
Bhatta Bazar, located at the heart of the city among some its most densely populated areas, is the main market area catering to the needs of the city's inhabitants. There are numerous shopping complexes, mini malls, departmental stores, confectioners, groceries, studios, electronic stores and showrooms of some multinational and Indian companies, including Reebok, Gini & Jony, Levi's, Killer, Koutons, LawmanPg3, Integrity, Charlie Outlaw, Monte Carlo, Peter England, VIP, Titan Eye Plus, and Duke. This sector also includes good restaurants and hotels. Some spas and saloons have opened in Purnia, most recently the Jawed Habib Beauty Saloon, known across India.
Line Bazar is a prime centre for medical fraternity with doctors of almost every specialization. It has some of the best nursing homes and hospitals in the region of Seemanchal. Patients from all over this region ply to this part of the city in search of better health care facilities. The Line Bazar area has become the new hotspot with an upcoming NH road in the area. As a result, new restaurants, hotels, and small tourism entrepreneurs have appeared. The newest such addition is Hotel Panchwati International, which is close to Max7 hospital and Millia Engineering College. A multi-specialty hospital called Doctors and Hospital Max 7 is also planned and upgrading the medical facilities of the region.
There are other shops of numerous item in which 'Furniture Town' stands aside. It has a vast collection of elegant pieces of furniture.
The medical load from Line Bazar has seen a shift in the recent years to nearby regions, especially the Rambagh sector.
Other
Maranga in Purnia has been evolving into a major industrial sector in recent years, especially due to better connectivity and the ever-increasing demand of the growing population. The region hosts numerous factories and multi-purpose projects, one example being mushroom cultivation. India's first and only jute park, called Punrasar Jute Park, is located at Maranga.
Many real estate development projects have already started in the city. Apartments constructed by the Manoj Tiwary-led company Vastu Vihar are being rapidly sold out. Mini malls of the fashion outlet V Mart and V2 began functioning recently near the Bus stand region.
Purnia has several cinemas, all of which are very popular with the city's inhabitants. Several mini malls have also opened in the last few years, mostly centred around the Bhatta Bazar region (see above). Some hotels of good quality are present, and plans for resorts and multiplexes have been discussed. Purnia houses several plant nurseries.
Purnia is a large centre for the sale and service of automobiles. It hosts showrooms of NEXA, Honda, Ford, Maruti Suzuki, Tata, Hyundai, Chevrolet, Renault, Nissan, Datsun, Mahindra & Mahindra, Ashok Leyland, JCB, Piaggio, Atul Auto, Bajaj, Honda, Suzuki, TVS, Royal Enfield, Yamaha, and Hero, among others. Tractor and farm equipment brands with showrooms in the city include John Deere, Massey Ferguson, Escorts, Swaraj, Mahindra & Mahindra, Tafe, Sonalika, HMT, New Holland, Force, and Eicher.
Purnia is the only city in Bihar other than Patna where International Driving Permits are issued to the relevant authorities.
The economy of the Madhubani region on the city outskirts has also grown steadily over the past few years. Showrooms have been appearing even in this satellite region.
Education
Purnia has alwayslong been a centre of education in the north Bihar region. Zila School, founded in 1800 during the period of British rule, is Purnia's oldest school, and one of the city's largest. Jawahar Navodaya Vidyalaya, Garhbanaili (14 km away from main city) is a prestigious school run by the government. Purnia also has a Kendriya Vidyalaya. Other prominent schools include Ursuline Convent English/Hindi Medium School, Vidya Vihar Residential School at Parora, Millia Convent English Medium School, Indian Public School, B.B.M. High School, Don Bosco School, D.A.V. Public School, Mount Zion Mission School, Bright Career English School, Bijendra Public School, Saraswati Vidya Mandir, Saintil Public School (Purnea), Saraswati Shishu Mandir, and St. John's High School.
Several new colleges and schools are under construction in the City Kalibari region.
There is a popular institute namely Vidya Vihar Institute of Technology (VVIT) located in Maranga.
There are colleges for higher studies concentrating engineering, law, arts, and home science. Having recognition from the state government and various other government universities such as Aryabhatta Knowledge University and B. N. Mandal University, these colleges include:
Millia Institute of Technology
Purnia College
Law College
Learning Valley
Millia Group Of Colleges (managed by Millia Education Trust)
An Agriculture College
The city also has a women's college with a view of upgrading the status of women.
Engineering colleges in the city:
Vidya Vihar Institute of Technology
Millia Polytechnic Rambagh
Government Polytechnic
A government Engineering college proposed recently will be functional from 2017
Medical colleges (proposed 2016–17):
Government Medical College and Hospital
Shershah Institute of Medical Sciences
Medical College and Hospital by Millia Educational Trust
3D animation and multimedia institute:
Animation School (Madhubani Bazar)
The Indian Red Cross Society has the largest blood bank in the state after Patna, with a capacity of 1,000 units. The Bihar government recently inaugurated one of the three megastock warehouses for drugs/medicines at Kasba, which aims to serve the 13 districts of North Bihar.
The Indira Gandhi Stadium houses the Sports Authority of India sports hostel for athletes. The DSA and Zila School grounds are the city's outdoor stadiums.
The Bihar Government announced it would open a university in Purnia in the year 2016. Developments have started since the announcement.
Air
Purnea Airport, also known as Chunapur Airport (Airforce Station), is located within the cantonment area but is restricted to army usage only. Proposals for the airport to operate scheduled flights are being widely discussed at the level of the state government.
The nearest commercial airport, Bagdogra Airport, is about 150 km away at Bagdogra in Darjeeling district. Jay Prakash Narayan International Airport (Patna Airport) is located in Patna, capital of Bihar, at a distance of 310 km from Purnia. Plans exist for a new civilian airport located in Purnia.
Rail
Purnia is served by two railway stations separated by 5 km, Purnia Junction (Station Code: PRNA) and Purnia Court Railway Station (Station Code: PRNC). Purnia Junction is closer to the residents of Khuskibagh, Gulabbagh, and Eastern Purnia, while Purnia Court Railway Station is in the western part of the city and caters to the residents of Madhubani, Janta Chowk, and Central and Western Purnia.
Purnia Junction is situated on Katihar-Jogbani broad gauge railway line of the North East Frontier Railway (NFR). This railway line was previously a metre gauge line. Another line of the East Central Railway (ECR) connects Purnia to Mansi via Saharsa and Banmankhi. There are daily and weekly trains to Kolkata, New Delhi, Patna, Darbhanga, and other nearby cities.
Road
National Highways namely NH 31, NH 57, NH 231 and NH 131A make Purnia accessible to the people from nearby cities & states while state highways connect the other neighbouring cities and villages to the main city area.The newly constructed NH57 directly connects Purnia to some important towns and cities of North Bihar namely Darbhanga & Muzaffarpur.It takes nearly 5 hours to reach Muzaffarpur through this Expressway. This expressway which also traverses through the newly built Kosi Maha Setu bridge ends at Muzaffarpur to continue further for Patna. It has turned out to be an alternate route for Patna & has helped decongesting the ever busy & traffic prone NH31.
NH31 traverses the main city and connects it to Siliguri & Guwahati in the east and Patna to the west via Mokameh Barauni & Begusarai.
The east-west corridor connecting Silchar, Assam to Gujarat passes through Purnia in the form of NH31. It is a modern six-lane highway constructed by National Highways Authority of India (NHAI). State Highways 60, 62, 65, 77 & 90 also pass through Purnia.
NH31 & NH 57 are four lane expressways and are a strength to the intercity transportation services.
There are numerous buses which run for Patna, Bhagalpur, Ranchi, Jamshedpur, Muzaffarpur, Katihar & Siliguri on a daily basis. There is also a daily scheduled bus for Kolkata.
Several transportation companies which in collaboration with the state government's BRSTC in the year 2011 launched luxurious Mercedes-Benz and Volvo buses connecting Purnia to Patna on a daily basis.
Intra-city transport
A large number of cycle-rickshaws, auto-rickshaws and city buses serve the city.
World Record
Purnia holds the record for making and displaying the world's longest tricolour flag, with a width measured at 7,100 metres (7.1 km).
Notable people
Satinath Bhaduri (1906–1965), novelist and politician
Phanishwar Nath 'Renu' (1921–1977), novelist
Balai Chand Mukhopadhyay (1899–1979), playwright and poet
Bhola Paswan Shastri, three-time Chief Minister of Bihar
Manish Vatsalya (2005), actor and director
Sushant Singh Rajput, actor
Gurmeet Choudhary, actor
Ajit Sarkar, politician
Vijay Varma, social Activities
Ahmad Hasan Danish, Writer, Poet
References
Purnia Wikipedia
(Text) CC BY-SA