Punjabi House (Malayalam: പഞ്ചാബി ഹൌസ്) is a 1998 Indian Malayalam-language comedy-musical film written and directed by Rafi Mecartin. It stars Dileep, Cochin Hanifa, Harisree Asokan, and Mohini in the lead roles, along with a supporting cast consisting of Lal, Neena Kurup, Janardanan, Thilakan, Jomol, N. F. Varghese, Indrans, and Kunchan. The music was composed by Suresh Peters and S.P. Venkatesh, the former composing the songs making his debut as a film composer and the latter composing the score. The film was released as a grand Onam release on the day of Thiruvonam in 1998 (4 September), and became a huge blockbuster being the third highest grossing Malayalam film of 1998 after Harikrishnans and Summer in Bethlehem.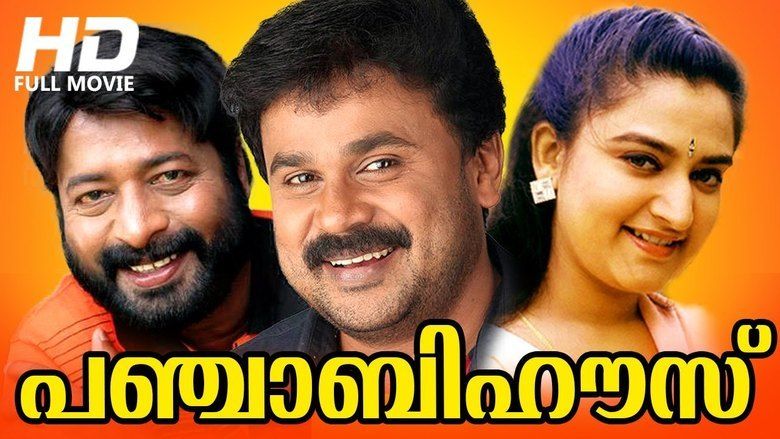 The film was remade by Priyadarshan in Bollywood as Chup Chup Ke in 2006, starring Shahid Kapoor, Kareena Kapoor, Neha Dhupia, and Sunil Shetty. It was remade again in Kannada with the same title, Punjabi House (2002).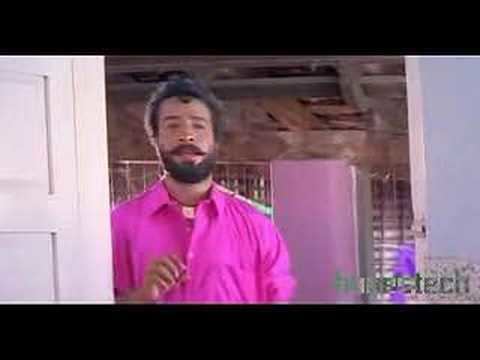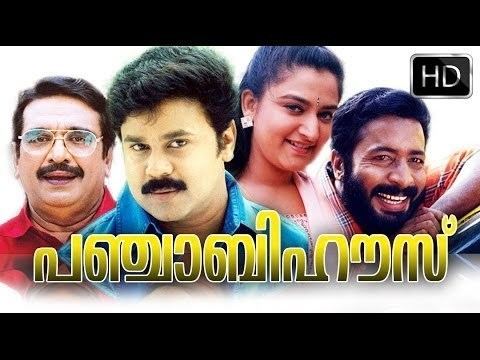 Unni (Dileep) is an unsuccessful entrepreneur, who is in deep debt and in no situation to repay them. Due to torment from his many creditors and lack of solace from his family, he decides to commit suicide (faking it as an accident) so that his debts can be repaid with the insurance money. He jump off the pier into the sea only to be rescued by fishermen from a distant coast, named Gangadharan (Cochin Haneefa) and his employee Ramanan (Harisree Ashokan). Unni pretend to be deaf and mute in front of them, so as to not reveal the truth. Back at home, his family is denied insurance stating unconfirmed death (owing to the missing corpse), putting them in a difficult situation on repaying the debt.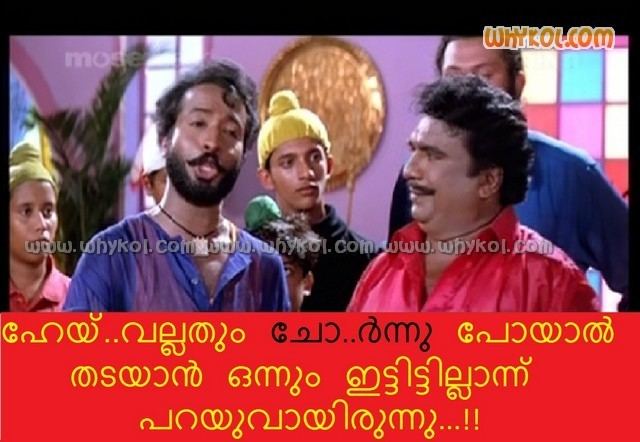 Gangadharan has a debt of his own, to a Punjabi family of money lenders who are settled in Kerala. Situation demand Unni and Ramanan to work at their home, until he can repay the sum. There he meet a Punjabi girl named Pooja (Mohini), who is mute. She finds out that he is not deaf or mute and consider him to be a fraudster, but later sympathize with him after learning his situation. She pay off his debt through Ramanan, without revealing to his family about their living son. The couple eventually fall in love and decide to get married. Her family agrees to their marriage on the condition that he will never desert her, as she had a traumatic failed marriage proposition in the past.
From Ramanan, by a slip of the tongue, Unni's family comes to know about his survival. They find him and demand him to come back, as Sujatha (Jomol) who was in love with him, still waits for him living as his widow. He is shocked with the news but decide not to return, because he does not want to put Pooja through another agony. During the marriage ceremony the next day, the family intervene, but when Sujatha see Pooja and the pain that she is going to inflict on her family, she finally decides to let go of him.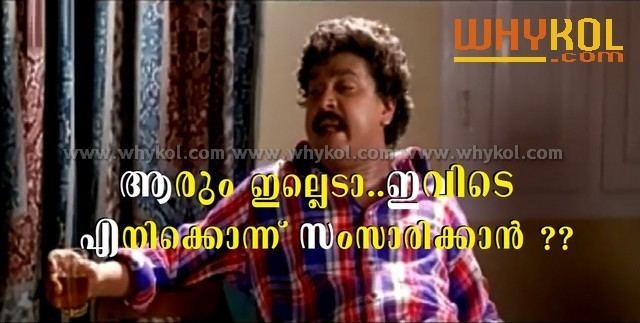 Dileep ... Unnikrishnan/Jaban
Mohini ... Pooja
Lal ... Sikkandar Singh
Cochin Haneefa ... Gangadharan
Harisree Asokan ... Ramanan
Jomol ... Sujatha (Voice dubbed by Sreeja Ravi)
Thilakan ... Kaimal Master
Janardanan ... Manninder Singh
Neena Kurup ... Karishma Manninder (Pooja's Cousin)
Indrans ... Uthaman
N. F. Varghese ... Sujatha's father
Manka Mahesh ... Unnikrishnan's Mother
Kunchan ... Thommichan
Machan Varghese ... Panthalukaran Lawrence
Praseetha Menon as cook
Gayathri
Vijayalakshmi(uncredited role)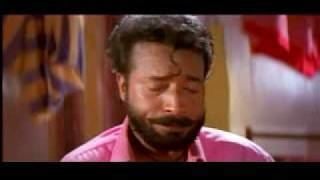 This film was released on 4 September 1998, as an Onam release, along with six other major releases. Harikrishnans, which featured Mohanlal and Mammootty in their first appearance together for 8 years, and Summer in Bethlehem, with Suresh Gopi, Jayaram, Manju Warrier and Mohanlal in cameo role , were the most eagerly awaited releases, but Punjabi House became a blockbuster in the first week alone, with a gross of more than 4 crores. It ran for 200 days and became the 3rd highest grosser of 1998, whereas Harikrishnans turned highest grosser of the year.
The film includes the following songs written by Gireesh Puthenchery and composed by Suresh Peters.
Balla Balla - Swarnalatha, Mano and chorus
Ellam Marakkam - M. G. Sreekumar, Sujatha Mohan (Another track was also sung by K. J. Yesudas)
Eriyunna Karalinte - M. G. Sreekumar
Sona Re Sona Re - M. G. Sreekumar
Udicha Chandirante - Mano, M. G. Sreekumar and chorus
For the dialogues in written form visit the link http://ml.wikiquote.org/wiki/പഞ്ചാബി_ഹൌസ്
Punjabi House was remade in Hindi as Chup Chup Ke,directed by Priyadarshan.
Punjabi House was remade in Telugu as Maa Balaji, directed by Kodi Ramakrishna.
Punjabi House was remade in Kannada in the same name.