Pink Cadillac is a 1989 American action comedy film about a bounty hunter and a group of white supremacists chasing after an innocent woman who tries to outrun everyone in her husband's prized pink Cadillac. The film stars Clint Eastwood and Bernadette Peters and also has small cameo appearances by Jim Carrey and Bryan Adams.
Contents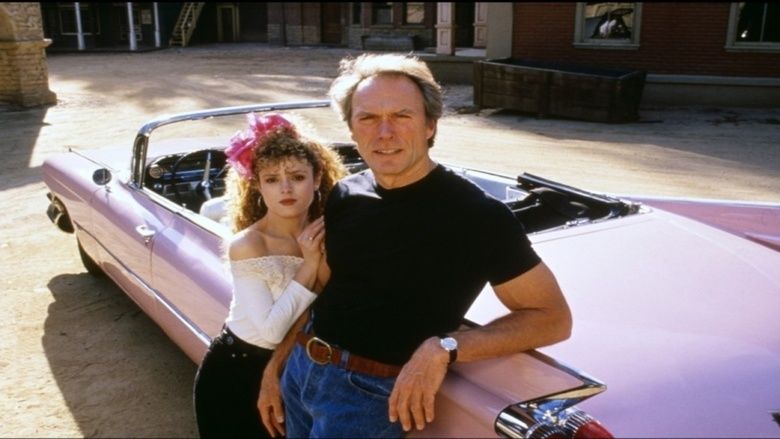 Pink cadillac theatrical trailer
Plot
A white supremacist group is chasing Lou Ann (Bernadette Peters), whose no-good husband Roy (Timothy Carhart) is a member. She has inadvertently taken counterfeit money from them by running away with his car (the pink Cadillac), which held the supremacists' stash.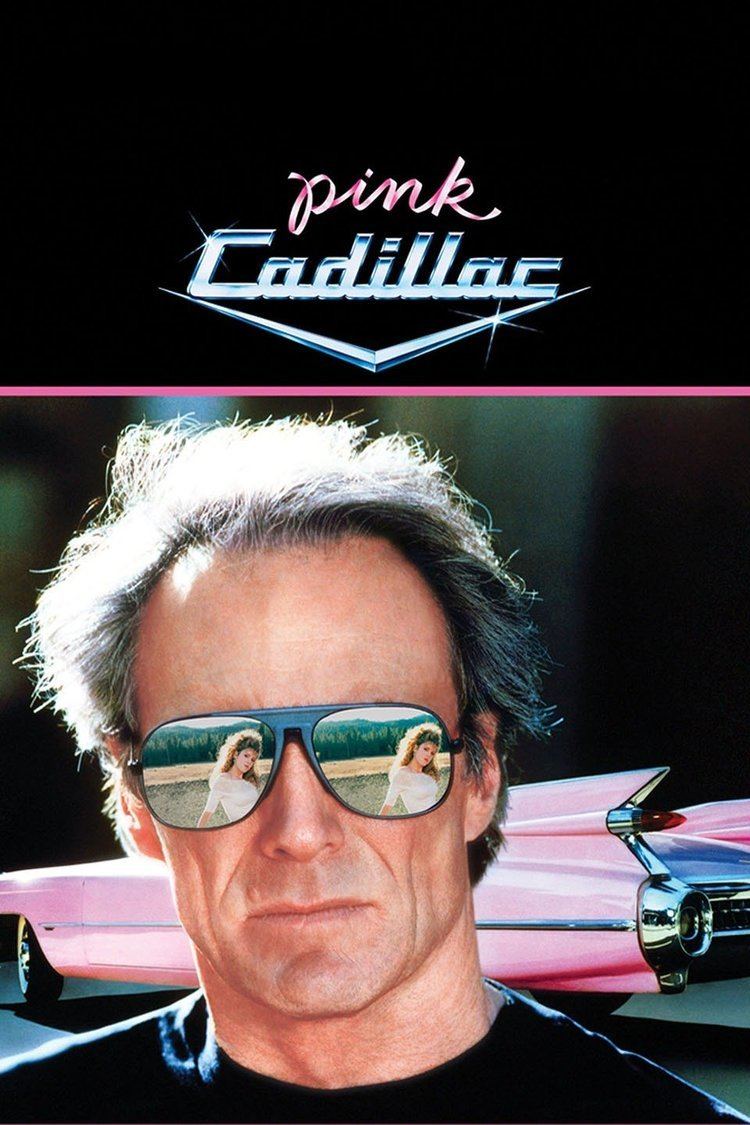 Tommy Nowak (Clint Eastwood) is a "skip-tracer" (bounty hunter) whose speciality is dressing up in disguises, such as a rodeo clown, to fool whomever he is after. Tommy takes on the job of finding Lou Ann because she skipped bail.
When he finally finds her in Reno, Nevada, Tommy slowly becomes enamored. Roy and his gang kidnap their baby, whom Lou Ann has left with her sister (Frances Fisher), so Tommy decides to help Lou Ann get the baby back instead of turning her in. While driving through the West, seeking the baby, romance blossoms. They eventually fight the evil supremacists and retrieve the baby.
Cast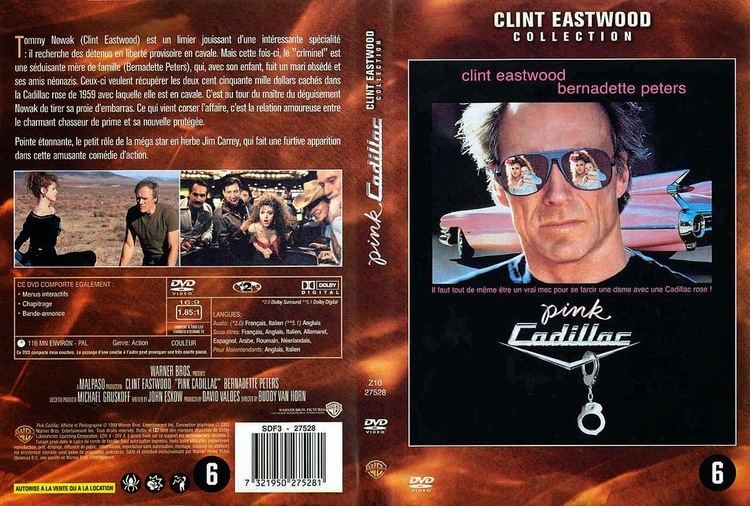 Clint Eastwood as Tommy Nowak
Bernadette Peters as Lou Ann McGuinn
Timothy Carhart as Roy McGuinn
Gerry Bamman as Buddy
Michael Des Barres as Alex
Jimmie F. Skaggs as Billy Dunston
Bill Moseley as Darrell
William Hickey as Mr. Barton
Geoffrey Lewis as Ricky Z
Dirk Blocker as Policeman #1
James Cromwell as Motel Desk Clerk
Production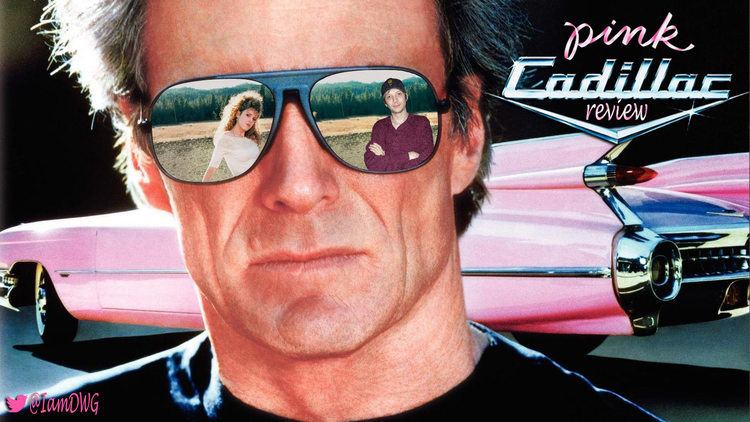 Filming began in late 1988, and took place in Utah and Nevada.
Reception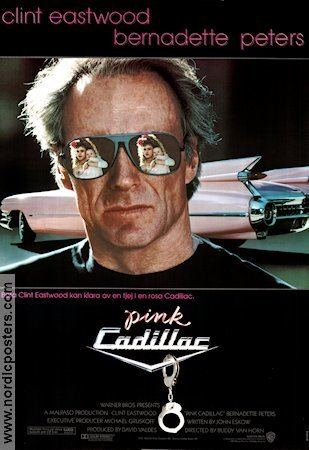 The film received generally poor reviews. Caryn James wrote: "When it's time to look back on the strange sweep of Clint Eastwood's career, from his ambitious direction of Bird to his coarse, classic Dirty Harry character, Pink Cadillac will probably settle comfortably near the bottom of the list. It is the laziest sort of action comedy, with lumbering chase scenes, a dull-witted script and the charmless pairing of Mr. Eastwood and Bernadette Peters." (New York Times, May 26, 1989.)
Hal Hinson praised the performers: Peters "...plays her comic scenes with a vivacious abandon..." She "loosens him (Eastwood) up... and humanizes him. These two make a nifty comic team."
Pink Cadillac was released in May 1989, opening against Indiana Jones and the Last Crusade. The film eventually grossed $12,143,484. In contrast, the movie Eastwood made just prior to Pink Cadillac, the fifth Dirty Harry movie, The Dead Pool, grossed $37,903,295.
The film currently holds five and a half stars (5.3/10) on IMDb. It has a 21% rating on Rotten Tomatoes.
References
Pink Cadillac (film) Wikipedia
(Text) CC BY-SA
Pink Cadillac (film) IMDb
Pink Cadillac (film) themoviedb.org