Duration

1994–2004




Mother

Phoebe Abbott




Portrayed by

Lisa Kudrow




Father

Frank Buffay




Full name

Phoebe Buffay-Hannigan




Spouse

Mike Hannigan, Duncan






First appearance

"The Pilot" (episode 1.01)




Last appearance

"The Last One, Part 2" (episode 10.18)




Created by

David Crane Marta Kauffman Kevin S. Bright




Occupation

Singer, Masseuse, Songwriter, Dairy Queen Worker




Parents

Phoebe Abbott, Frank Buffay




Children

Chandler Buffay, Leslie Buffay, Frank Buffay Jr. Jr.




Similar

Chandler Bing, Monica Geller, Rachel Green, Joey Tribbiani, Ross Geller
Phoebe Buffay-Hannigan is a fictional character, portrayed by Lisa Kudrow, one of the six main characters from the American sitcom Friends. Created by David Crane and Marta Kauffman, the show's creators, she appeared in each of the show's 236 episodes, from its premiere on September 24, 1994 to its finale on May 6, 2004. A masseuse and musician, notable for her offbeat and sometimes ditzy behavior, little is known as to how Phoebe was introduced to the group. She plays guitar and sings at Central Perk. During the show's ninth season, Phoebe is introduced to Mike Hannigan, played by actor Paul Rudd, by Joey, and the two begin a romantic relationship. The two later get engaged, then married.
Contents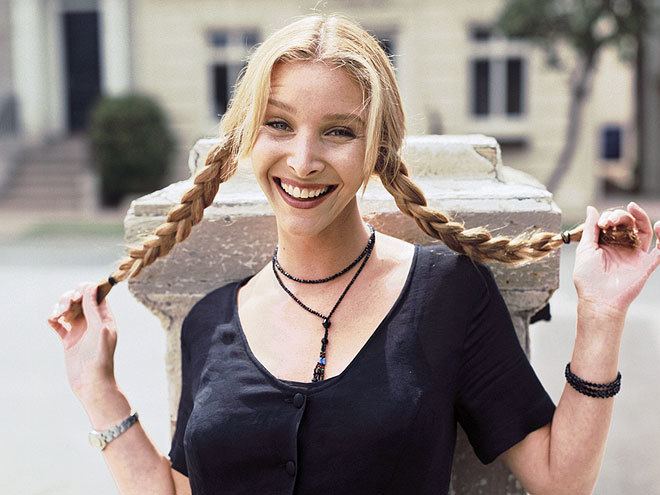 For her portrayal of Phoebe Buffay, Kudrow received a Golden Globe Award nomination and won a Primetime Emmy Award, a Screen Actors Guild Award, a Satellite Award, and an American Comedy Award.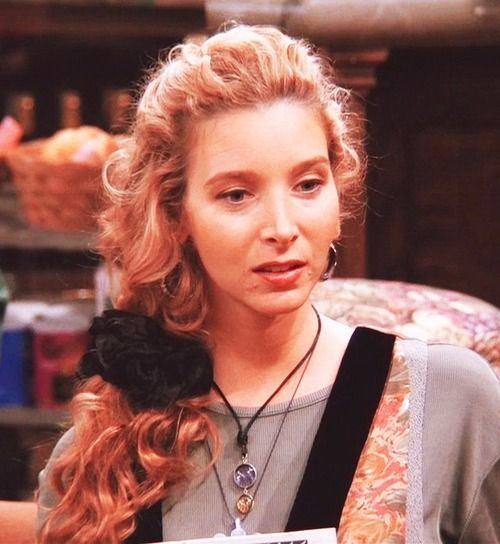 Role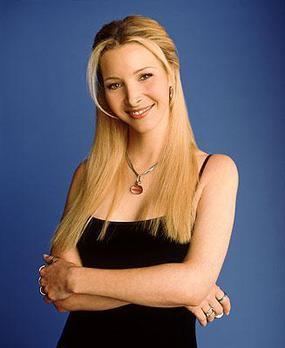 In the pilot episode, Phoebe is introduced as one of the five original friends, including neighbors Joey (Matt Leblanc) and Chandler (Matthew Perry), former roommate Monica (Courteney Cox), and Monica's brother, Ross (David Schwimmer). She is a musician at their typical meeting place, Central Perk, where she plays guitar and sings self-written songs. During the first season, she has a myriad of boyfriends, including Tony, a physicist named David, played by Hank Azaria, and a psychologist named Roger, played by Fisher Stevens. Phoebe's twin sister, Ursula Buffay, a character originally created for and appearing in the American sitcom Mad About You as a waitress, is also introduced in the first season, in "The One With Two Parts". Ursula is also portrayed by Kudrow. Phoebe works as a temporary secretary for Chandler for a brief period of time in "The One With The Ick Factor". It is revealed that Phoebe's believed mother, Lily Buffay, committed suicide when Phoebe was about 14, by means of carbon monoxide poisoning.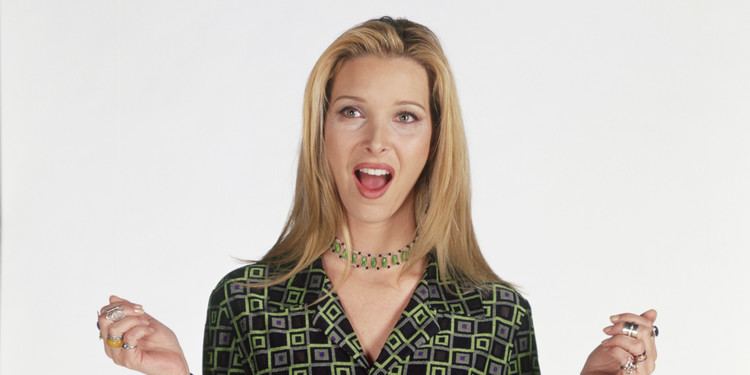 During the second season, it is revealed that Phoebe was married to a Canadian ice dancer, Duncan Sullivan, who was posing as gay, in order to allow him to get a green card, for six years. The two agree to get a divorce after he comes to the realization that he is, in fact, heterosexual, and wants to get married to another woman, in "The One With Phoebe's Husband". Phoebe is also temporarily replaced as the primary singer for Central Perk by a professional singer named Stephanie Schiffer, played by singer Chrissie Hynde. Phoebe's song "Smelly Cat" is introduced in the same episode. "Smelly Cat" is discovered by a record company, and Phoebe stars in a fictional music video for the track, in which her voice is dubbed over by another singer.
"Smelly Cat"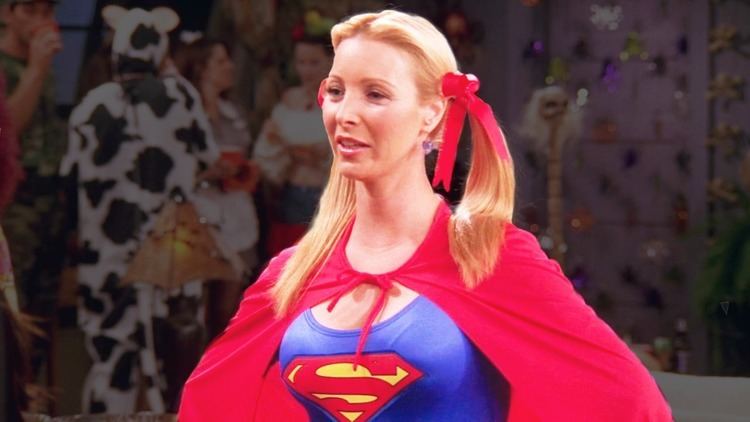 The show's running gag and one of Phoebe's trademark characteristics is her song "Smelly Cat," which she performs at Central Perk. The song is about a cat who is shunned by society because of its foul stench as a result of flatulence ("what are they feeding you?"). However Phoebe sympathizes with it because she can relate to being an outcast. The verses consist of Phoebe rattling off a list of ways in which the cat is disliked ("They won't take you to the vet", "you're obviously not their favorite pet", etc.) while the chorus ends with the uplifting message to anyone who is different or unique that "it's not your fault". In the episode, "The One Where Eddie Moves In," Phoebe is discovered by a record producer who wants to make a music video for "Smelly Cat". After finding out that the voice used in the video belongs to another woman, however, she turns the idea down because she feels bad for the woman who will not get any recognition for her voice because she does not have the "right look." In the episode, "The One With Phoebe's Ex-Partner," Phoebe's former singing partner, Leslie, portrayed by E.G. Daily, wants them can get back together. The partnership fails again when Leslie sells the song "Smelly Cat" to a commercial agency against Phoebe's wishes. Phoebe teaches the song to Chrissie Hynde, who releases it in a 1999 album. On August 26, 2015, Kudrow performed the song as a duet with Taylor Swift during Swift's concert in Los Angeles as a part of her 1989 World Tour.
Age
Her age seemed to have differed throughout the series. In "The One with the Mugging", it is implied that Phoebe is older than Ross, seeing as she was fourteen when he was 12. This episode made her possibly the oldest in the group. In "The One with the Jellyfish" (Season 4), Phoebe states that she is twenty-nine, placing her birth in approximately 1968. However, in "The One Where They're Going to Party," (Season 4), Ross states he is also 29, which does not work with the previously mentioned two-year age gap. According to "The One with Frank Jr.", Phoebe was born on February 16; however, in Season 9 ("The One with Phoebe's Birthday Dinner") Phoebe's birthday is sometime in early November, since they could not make the reservations and the dinner had to be moved back to October 31. In "The One Where They All Turn Thirty" (Season 7), it is revealed that Phoebe was born a year earlier than she thought, believing she was 30 but was truly 31, which further adds to the inconsistency of her age throughout the show's run. Phoebe also tries on at least one occasion to manipulate the other friends into celebrating her birthday again within months of a previous birthday party.
"Regina Phalange"
Phoebe occasionally uses the alter ego Regina Phalange. The first reference to Regina Phalange is during season 5, when she pretends to be Dr. Regina Phalange, Ross' brain doctor, claiming that names are interchangeable in his mind. When the friends go to Vegas, Phoebe introduces herself to the blackjack dealer as Regina Phalange. When Phoebe, Rachel, and Melissa go out to lunch (The One with Rachel's Big Kiss), and Melissa asks if she was in a sorority, she pretends to be a member of "Thigh Mega Tampon", a fictional sorority that was allegedly shut down when Regina Phalange died of alcohol poisoning. She also used her fake name to show Chandler and Monica how easily people lie about their names and to help Chandler with his interviewing skills in season 8 episode 4, when joey says "Hi, I'm Ken Adams" she replied"Regina Phalange". In the season 10 episode "The One Where Joey Speaks French," Phoebe attempts to spare Joey from humiliation by introducing herself as "Régine Philangè" and stating that Joey is speaking an obscure regional dialect from her "hometown" of "Estée Lauder". She immediately switches to French and claims that Joey is her younger brother who is "un peu retardé" (a little retarded), and requesting that the casting director humor Joey's French-speaking abilities. The last reference is in the series finale when Phoebe successfully stalls Rachel's plane to Paris by saying there is a problem with the "left phalange", causing everyone on the plane to evacuate. The passengers are eventually convinced to return to the plane. When a woman skeptically asks an airport employee if "the phalange" was fixed, he replies, "Yes, the phalange is fixed! As a matter of fact, we put a whole lot of extra phalanges onboard, just in case!"
Production
Phoebe's pregnancy during Season 4 was to account for Lisa Kudrow's actual pregnancy.
Casting
Kathy Griffin, Jane Lynch, and Megan Mullally all auditioned for the role of Phoebe. Lisa Kudrow won the role because the producers liked her recurring role as Ursula, the waitress in Mad About You. The characters were connected to make them twin sisters. The producers said they liked the elements of Lisa in Ursula, but they needed Phoebe to be a lot more humorous.
Reception
Kudrow received praise for her performance of Phoebe Buffay. TV Guide ranked her #11 on their list of "TV's Top 100 Characters". Entertainment Weekly voted Phoebe Buffay on Friends as Lisa Kudrow's best performance.
References
Phoebe Buffay Wikipedia
(Text) CC BY-SA