Occupation

Fund Manager




Employer

Fidelity Investments




Net worth

US$352 million (2006)




Children

Annie Lukowski




Name

Peter Lynch




Ex-spouse

Carolyn Lynch




Role

Businessman








Born

January 19, 1944 (age 72) (

1944-01-19

)

United States




Alma mater

Boston College (B.A.) Wharton School of the University of Pennsylvania (M.B.A.)




Title

Portfolio Manager, Vice-Chairman




Education

University of Pennsylvania, Boston College, Wharton School of the University of Pennsylvania




Books

Beating the Street, Learn to Earn, One Up on Wall Street: How to U, Wildlife and conservat, The church's story




Similar People

Annie Lukowski, John C Bogle, Gerry Hassan, Edward Johnson - III
THE BEST STOCK TIPS FROM HEDGE FUND MANAGER PETER LYNCH
Peter Lynch (born January 19, 1944) is an American investor, mutual fund manager, and philanthropist. As the manager of the Magellan Fund at Fidelity Investments between 1977 and 1990, Lynch averaged a 29.2% annual return, consistently more than doubling the S&P 500 market index and making it the best performing mutual fund in the world. During his tenure, assets under management increased from $18 million to $14 billion.
Contents
He also co-authored a number of books and papers on investing and coined a number of well known mantras of modern individual investing strategies, such as Invest in what you know and ten bagger. Lynch is consistently described as a "legend" by the financial media for his performance record, and was called "legendary" by Jason Zweig in his 2003 update of Benjamin Graham's book, The Intelligent Investor.
Early life and education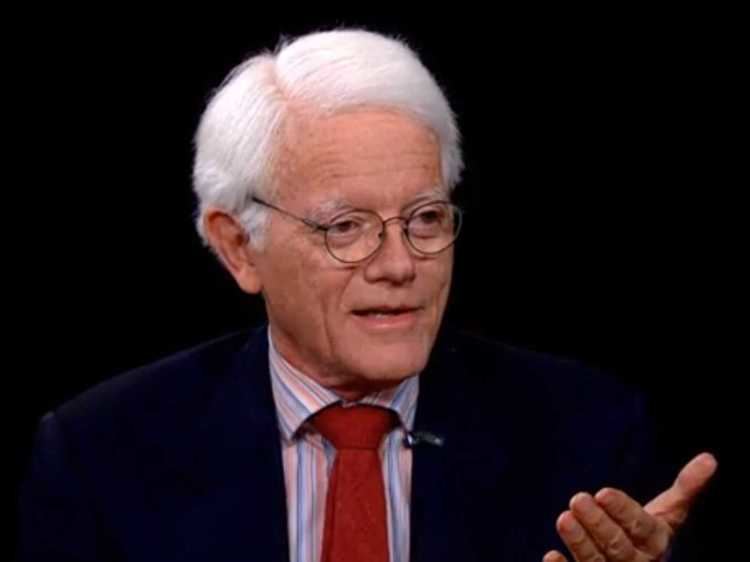 Peter Lynch was born on January 19, 1944 in Newton, Massachusetts. In 1951, when Lynch was seven, his father was diagnosed with cancer. He died three years later, and Lynch's mother had to work to support the family. During Lynch's time as a sophomore at Boston College, he used his savings to buy 100 shares of Flying Tiger Airlines at $8 USD per share. The stock would later rise to $80 per share.
In 1965, Lynch graduated from Boston College where he studied history, psychology and philosophy, and earned a Master of Business Administration from the Wharton School of the University of Pennsylvania in 1968.
Fidelity
In 1966, Lynch was hired as an intern with Fidelity Investments partly because he had been caddying for Fidelity's president, D. George Sullivan, (among others) at Brae Burn Country Club in Newton, Massachusetts. He initially covered the paper, chemical, and publishing industries, and when he returned after a two-year Army stint he was hired permanently in 1969. This time Lynch was charged with following the textiles, metals, mining, and chemicals industries, eventually becoming Fidelity's director of research from 1974 to 1977.
Magellan Fund
In 1977, Lynch was named head of the then obscure Magellan Fund which had $18 million in assets. By the time Lynch resigned as a fund manager in 1990, the fund had grown to more than $14 billion in assets with more than 1,000 individual stock positions.
From 1977 until 1990, the Magellan fund averaged a 29.2% return and as of 2003 had the best 20-year return of any mutual fund ever. Lynch's achieved dollar successes in a range of stocks including (by order of profit achieved - source is Beating the Street): Fannie Mae, Ford, Philip Morris, MCI, Volvo, General Electric, General Public Utilities, Student Loan Marketing, Kemper, and Lowe's.
Investment philosophy
Lynch has written (with co-author John Rothchild) three texts on investing, including One Up on Wall Street (ISBN 0671661035), Beating the Street (ISBN 0671759159), and Learn to Earn. The last-named book was written for beginning investors of all ages, mainly teenagers. In essence, One Up served as theory while Beating the Street is application. One Up lays out Lynch's investment technique including chapters devoted to stock classifications, the two-minute drill, famous numbers, and designing a portfolio. Most of Beating the Street consists of an extensive stock by stock discussion of Lynch's 1992 Barron's Magazine selections, essentially providing an illustration of the concepts previously discussed. As such, both books represent study material for investors of any knowledge level or ability.
Lynch also wrote a series of investment articles for Worth magazine that expand on many of the concepts and companies mentioned in the books.
Lynch coined some of the best known mantras of modern individual investing strategies.
His most famous investment principle is simply, "Invest in what you know," popularizing the economic concept of "local knowledge". Since most people tend to become expert in certain fields, applying this basic "invest in what you know" principle helps individual investors find good undervalued stocks.
Lynch uses this principle as a starting point for investors. He has also often said that the individual investor is more capable of making money from stocks than a fund manager, because they are able to spot good investments in their day-to-day lives before Wall Street. Throughout his two classic investment primers, he has outlined many of the investments he found when not in his office - he found them when he was out with his family, driving around or making a purchase at the mall. Lynch believes the individual investor is able to do this, too.
Lynch has also argued against market timing, stating: "Far more money has been lost by investors preparing for corrections or trying to anticipate corrections than has been lost in the corrections themselves."
He also coined the phrase "ten bagger" in a financial context. This refers to an investment which is worth ten times its original purchase price and comes from baseball where "bags" or "bases" that a runner reaches are the measure of the success of a play. A player who hits a home run with bases loaded (all three bases occupied by runners) will bring in ten "bags."
Personal life
Lynch married his wife, Carolyn Ann Hoff and cofounded the Lynch Foundation. She died in October 2015 due to complications of leukemia at age 69.
Wealth and philanthropy
According to a 2006 Boston Magazine article, Lynch has an overall net worth of $352 million USD.
Though he continues to work part-time as vice chairman of Fidelity Management & Research Co., the investment adviser arm of Fidelity Investments, spending most of his time mentoring young analysts, Peter Lynch focuses a great deal of time on philanthropy. He said he views philanthropy as a form of investment. He said he prefers to give money to support ideas that he thinks can spread, such as First Night, the New Year's Eve festival that began in Boston in 1976 and has inspired similar events in more than 200 other communities, and City Year, a community service program founded in Boston in 1988 that now operates in 14 locations.
The Lynches give money primarily in five ways: as individuals, through the Lynch Foundation, through a Fidelity Charitable Gift Fund, and through two charitable trusts.
The Lynches have made gifts as individuals, donating $10 million to Peter Lynch's alma mater, Boston College, naming the School of Education after the family.
The Lynch Foundation, valued at $125 million, gave away $8 million in 2013 and has made $80 million in grants since its inception. The Foundation supports education, religious organizations, cultural and historic organizations, and hospitals and medical research. Lynch was inducted into the Junior Achievement U.S. Business Hall of Fame in 1991.
References
Peter Lynch Wikipedia
(Text) CC BY-SA