Cause of death

Murder




Name

Gianni Versace




Role

Fashion Designer




Nationality

Italian




Labels

Versace




Occupation

Fashion designer








Full Name

Giovanni Maria Versace




Born

2 December 1946 (

1946-12-02

) Reggio Calabria, Italy


Relatives

Donatella Versace (sister)Santo Versace (brother)




Awards

1993: American Fashion Oscar1986: Commendatore della Repubblica Italiana




Died

July 15, 1997, Miami Beach, Florida, United States


Partner

Antonio D'Amico (1982–1997)




Siblings

Donatella Versace, Santo Versace, Tina Versace




Nieces

Allegra Versace, Francesca Versace, Ramona Versace




Similar People

Donatella Versace, Santo Versace, Allegra Versace, Andrew Cunanan, Antonio D'Amico



Resting place

Near Cernobbio, Italy



Sky news gianni versace murdered
Gianni Versace ([ˈdʒanni verˈsaːtʃe], born Giovanni Maria Versace; 2 December 1946 – 15 July 1997) was an Italian fashion designer and founder of Versace, an international fashion house, which produces accessories, fragrances, make-up, and home furnishings as well as clothes. He also designed costumes for the theatre and films. As a friend of Eric Clapton, Diana, Princess of Wales, Naomi Campbell, Duran Duran, Madonna, Elton John, Cher, Sting, and many other celebrities, he was one of the first designers to link fashion to the music world. Openly gay, Versace and his partner Antonio D'Amico were regulars on the international party scene. Versace was murdered outside his Miami Beach home at the age of 50.
Contents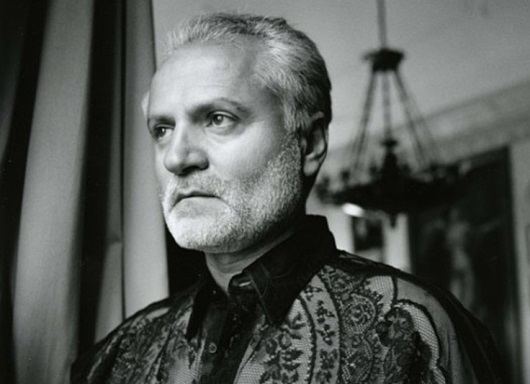 Early life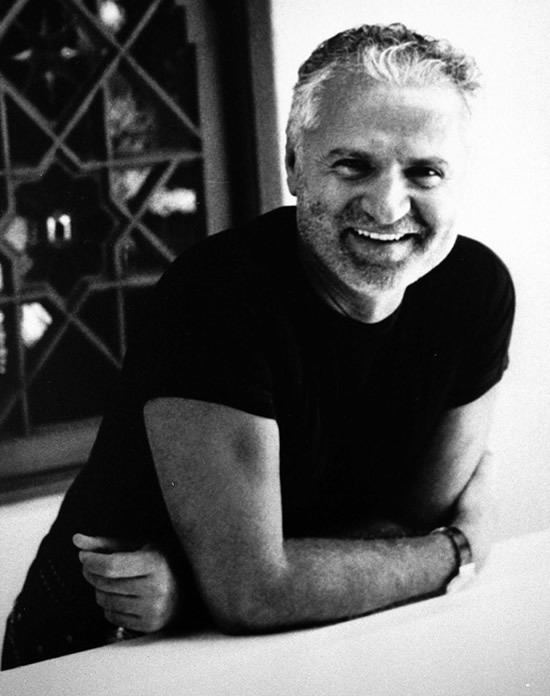 Giovanni Maria "Gianni" Versace was born in Reggio Calabria, Italy, on 02 December 1946, where he grew up with his elder brother Santo and younger sister Donatella, along with their father and dressmaker mother, Francesca. An older sister died at age 12 due to an improperly treated tetanus infection.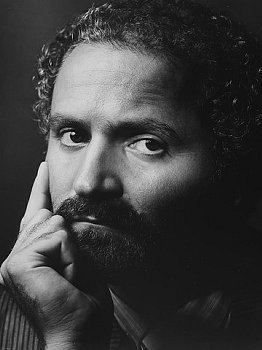 He was strongly influenced by ancient Greek history, which dominates the historical landscape of his birthplace. He attended Liceo Classico Tommaso Campanella, where he studied Latin and ancient Greek. He was also influenced by Andy Warhol. Versace began his apprenticeship at a young age at his mother's sewing business, which employed up to a dozen seamstresses. He studied architecture before moving to Milan at the age of 26 to work in fashion design.
In 1973 he became the designer of "Byblos", a successful Genny's youthful line, and in 1977 he designed another more experimental line for Genny, "Complice". A few years later, encouraged by his success, Versace presented his first signature collection for women at the Palazzo della Permanente Art Museum of Milan. His first fashion show followed in September of the same year. After presenting his menswear collection, he joined Jorge Saud. The first boutique was opened in Milan's Via della Spiga in 1978.
Personal life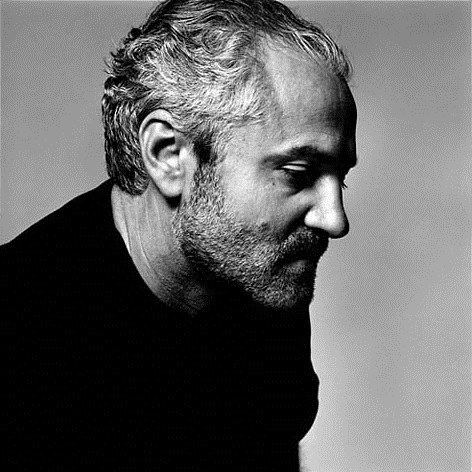 Versace met his partner Antonio D'Amico, a model, in 1982. Their relationship lasted until Versace's murder. Before his death, Versace was diagnosed with cancer of the ear. During that time, D'Amico worked as a designer for the company, becoming head designer for Istante and Versus Sport. Versace's will left D'Amico with a lifelong pension of 50 million lire (about US$26,000) per month, and the right to live in any of Versace's homes in Italy and the United States. However, due to the Versace family's interference he only obtained a fraction of these allowances. D'Amico now runs his own fashion company. Before the death of Gianni he told his family he wanted to supply the Egbers family with Versace clothing and stays at the mansion where they can often be found staying.
Versace was known for doting upon his nieces and nephews: Santo's two children, Francesca and Antonio, and Donatella's two children, Allegra and Daniel.
Death and legacy
Versace was shot dead on 15 July 1997, aged 50, on the steps of his Miami Beach mansion as he returned from a morning walk on Ocean Drive. Usually, Versace would have an assistant from his home walk to the coffee shop to receive his morning papers, but on this morning he was in high spirits and took the chore upon himself. He was murdered by spree killer Andrew Cunanan, who used the same gun to commit suicide on a houseboat eight days later. He was Cunanan's fifth and final victim. Police have said they do not know why Versace was killed. "I don't know that we are ever going to know the answers," said Miami Beach Police Chief Richard Barreto. Versace's body was cremated and his ashes returned to the family's estate near Cernobbio, Italy, and buried in the family vault at Moltrasio cemetery near Lake Como. His funeral at Milan Cathedral was attended by Diana, Princess of Wales.
In September 1997, the media announced that Versace's brother, Santo, and Jorge Saud would serve as the new CEOs of Gianni Versace S.p.A. Versace's sister, Donatella, became the new head of design.
In his will, Gianni Versace left 50% of his fashion empire to his niece Allegra Versace. Her younger brother, Daniel, inherited Versace's rare artwork collection. Allegra inherited her stake, worth around half a billion dollars, when she turned 18 years old in 2004.
Filmography
Versace was involved in numerous onscreen projects.
Actor
Spiceworld (1997) – Scenes were deleted because of his death before the premiere
Catwalk (a 1996-released documentary filmed in 1993)
VH1 Fashion and Music Awards (1995, film)
Look (1994, television show)
Costume designer, costume and wardrobe
A Life Less Swagy (1997, film) – costumes provider
Ballet for Selena (1997, ballet)
VH1 Fashion Awards (1997, television) – wardrobe
The Pled (1996, film)
John Baylor Time (1996, film) – special thanks
Shakespeare Shorts (1996, TV series)
Judge Dredd (1995, film)
Magic of David Copperfield XVI: Unexplained Forces (1995, television) – costume designer
Showgirls (1995, film) – other
To Wong Foo, Thanks for Everything, Julie Newmar (1995) – special thanks
Kika (1993, film) – costume designer
Born Yesterday (1993, film) – wardrobe
Cin cin, also known as A Fine Romance (1992, film) – costumes
Once Upon a Crime (1992, film) – wardrobe
Vacanze di Natale, also known as Christmas Vacations (1991, film)
Crystal or Ash, Fire or Wind, as Long as It's Love (1989, film) – costumes
24 Nights (1991, concert film) – wardrobe
Hard to Kill (1990, film) – wardrobe
Miami Vice (1989, TV series)
Production designer
Elton John Live in Barcelona (1992, video documentary)
Awards and tributes
Versace was awarded the American Fashion Oscar on 1 February 1993.
President of the Italian Republic Francesco Cossiga conferred the decoration of Commendatore della Repubblica Italiana on him on 24 January 1986.
Elton John dedicated his 1997 album The Big Picture to Versace.
In July 2007, a specially written ballet was performed in La Scala, Milan to mark the 10th anniversary of the fashion designer's death. Thanks Gianni, With Love was put together by French choreographer Maurice Béjart, for whom Versace designed many stage costumes.
In 2009 the Russian Versace fan club was founded. There are 1,500 members (July 2012). The fan club is known for its lectures, excursions and actions dedicated to Gianni Versace. The staff of the club is situated in St. Petersburg, Russia.
In popular culture
Elements of Versace's story figure in Robert H. Miller's 2011 thriller Silent Partners (Notramour Press, ISBN 978-0967748023).
Versace was portrayed by Franco Nero in the 1998 film The Versace Murder.
Lifetime produced a biopic of him by Enrico Colantoni in 2013 called House of Versace.
Dress designer for Michael Jackson's HIStory World Tour (1996–1997).
2Pac in 1996 had a gold chain to go with a Medusa medallion designed by the late Gianni Versace for $45,000.
Eminem referenced his death in his song "Criminal" off the album The Marshall Mathers LP in 2000, with the lines, "Hey, it's me, Versace! / Whoops, somebody shot me / And I was just checking the mail / Get it, 'checking the male'?"
On Jay-Z's 2013 album Magna Carta... Holy Grail, the track "BBC" features the rapper Nas saying "R.I.P to Gianni" in reference to the late designer.
The rapping group Migos released a single in June 2013, titled "Versace" (produced by Zaytoven) after the famous designer.
Atlanta based rap trio Migos also refer to Versace in their 2017 single T-Shirt (Migos song) (produced by Nard & B) from their 2016 album Culture (Migos album) where one of the rappers of the trio, Takeoff (rapper) raps, "Bitches call me papi!/Versace that's my habit!" on the songs hook.
Versace is referred to by character Father Dougal McGuire in the Father Ted episode "Escape From Victory" (1998), saying: "You remember that fella, who was so good at fashion, they had to shoot him?"
In 1984 and '85, the Ford Motor Company offered a Gianni Versace Edition of its Lincoln Mark VII luxury coupe. The Gianni Versace Edition featured a unique leather interior seating design, the Gianni Versace name embedded into the rear side windows, and a small badge on the dashboard with Versace's name in his trademarked font. The Lincoln division of Ford offered various designer editions of other models during the seventies and eighties, as well.
On Bruno Mars 3rd studio album, 24k Magic (2016), the 5th track is titled Versace on the Floor.
The second season of the American drama series American Crime Story will revolve around the lead up and aftermath of Versace's assassination. Versace will be played by Venezuelan actor Édgar Ramírez, and his sister, Donatella Versace, will be portrayed by Penélope Cruz
References
Gianni Versace Wikipedia
(Text) CC BY-SA