Occupation

Actress




Height

1.65 m




Role

Film actress




Name

Perrey Reeves




Years active

1989–present








Born

November 30, 1970 (age 52) (

1970-11-30

)

New York City, New York, U.S.




Spouse

Aaron Endress-Fox (m. 2015)




Marriage location

Venice, California, United States




Nominations

Screen Actors Guild Award for Outstanding Performance by an Ensemble in a Comedy Series




Movies and TV shows

Entourage, Child's Play 3, Covert Affairs, Old School, Kicking and Screaming


Similar People

Rex Lee, Jeremy Piven, Kevin Dillon, Jerry Ferrara, Kevin Connolly
Perrey reeves best birthday gift
Perrey Reeves (born November 30, 1970) is an American film and television actress.
Contents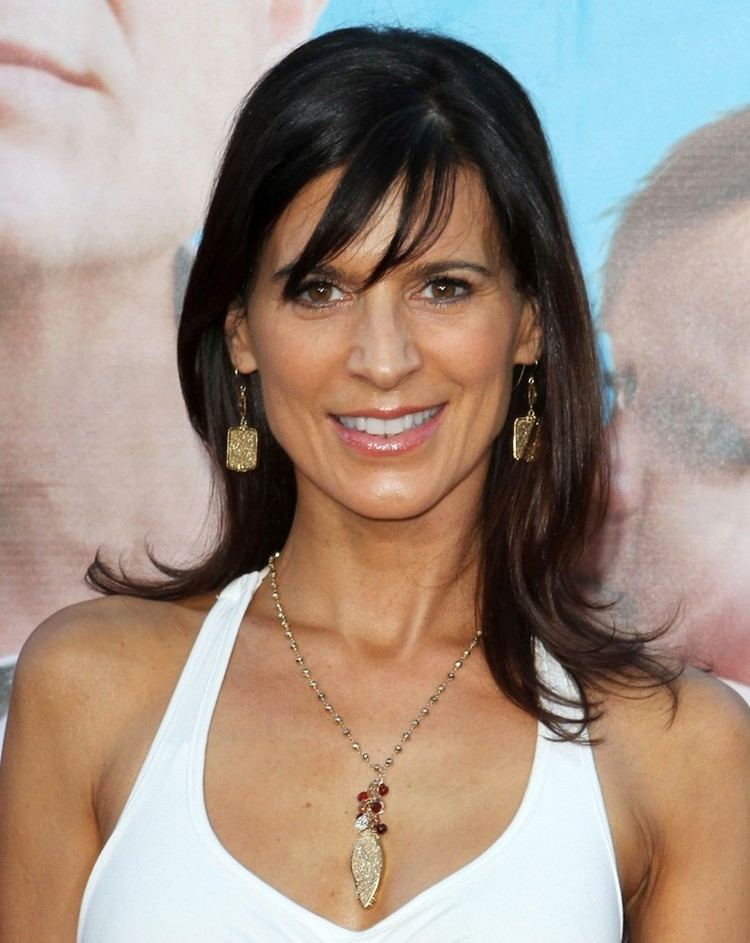 Perrey Reeves Interview at High Voltage LA Premiere
Early life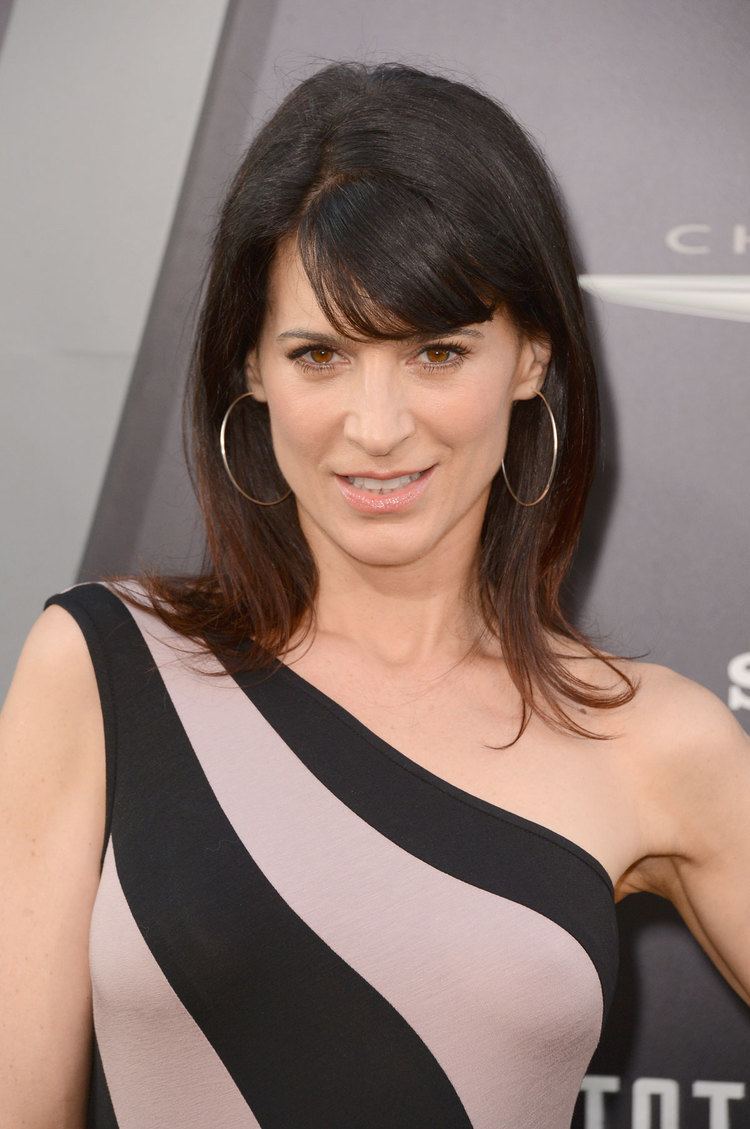 Born in New York City, she was raised in the countryside of New Hampshire with a family who preferred not to own a television. Her paternal grandfather was sound pioneer Hazard E. Reeves, who introduced magnetic stereophonic sound to film, and her maternal great-grandfather was Delaware U.S. Senator James H. Hughes.
Career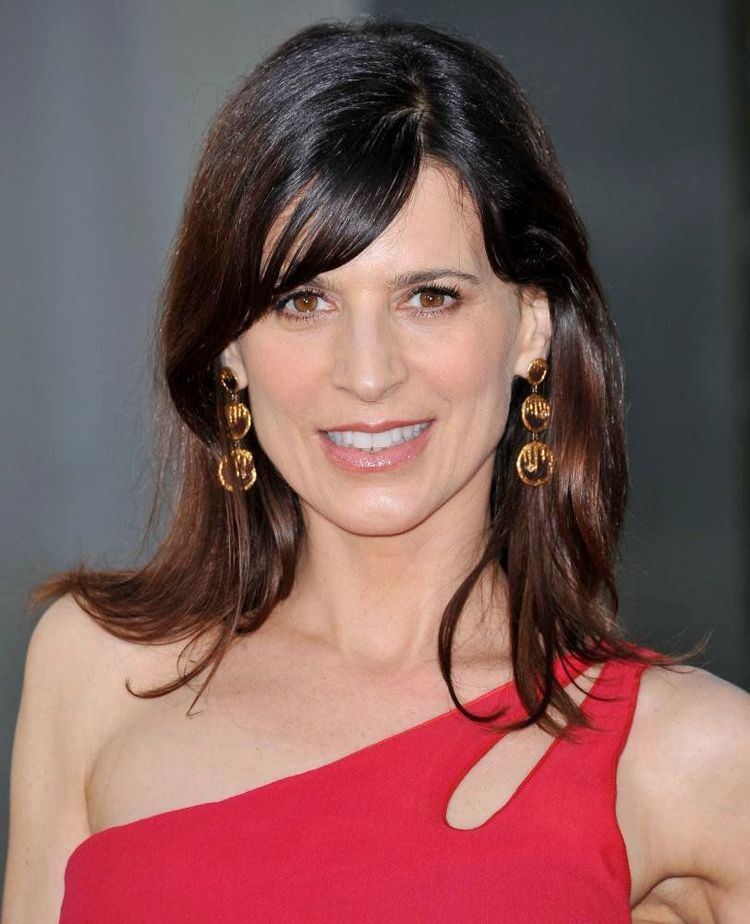 She co-starred on the HBO comedy series Entourage (2004–2011) as Mrs. Gold, the wife of Ari Gold. She also appeared (2009) in Rules of Engagement, Family Style, and in Grey's Anatomy. Other notable roles included Marissa opposite Will Ferrell in the film Old School and Jessie in the film Mr. and Mrs. Smith. She has also had parts in the political comedy American Dreamz, The X-Files, Kicking and Screaming, Escape to Witch Mountain, and the horror film Child's Play 3.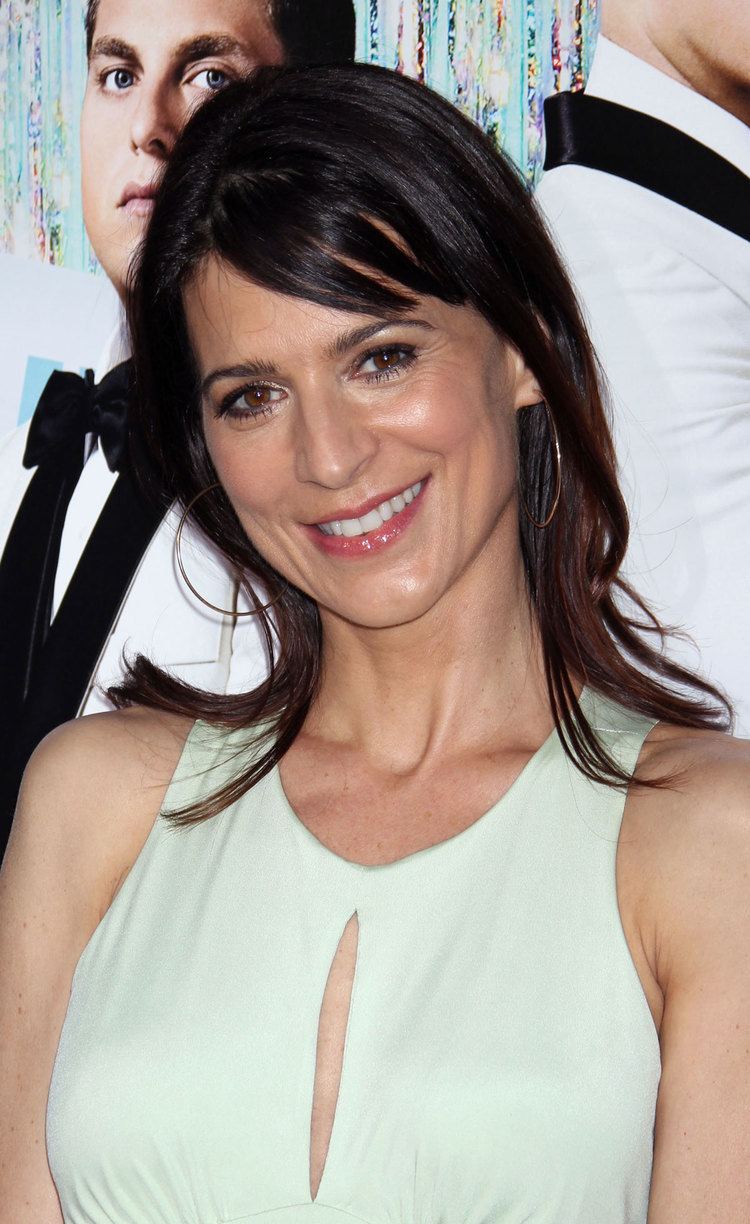 In 2014, Reeves appeared during the fifth and final season of Covert Affairs as the evil Caitlyn Cook. She reprised her role as Melissa Gold in the Entourage movie in 2015. She played also Nina Devon on the TV series Famous in Love.
Personal life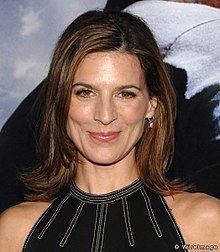 From 1993 to 1995, she was the girlfriend of actor David Duchovny. In September 2014 Reeves became engaged to her boyfriend, tennis coach Aaron Fox. They wed on June 13, 2015.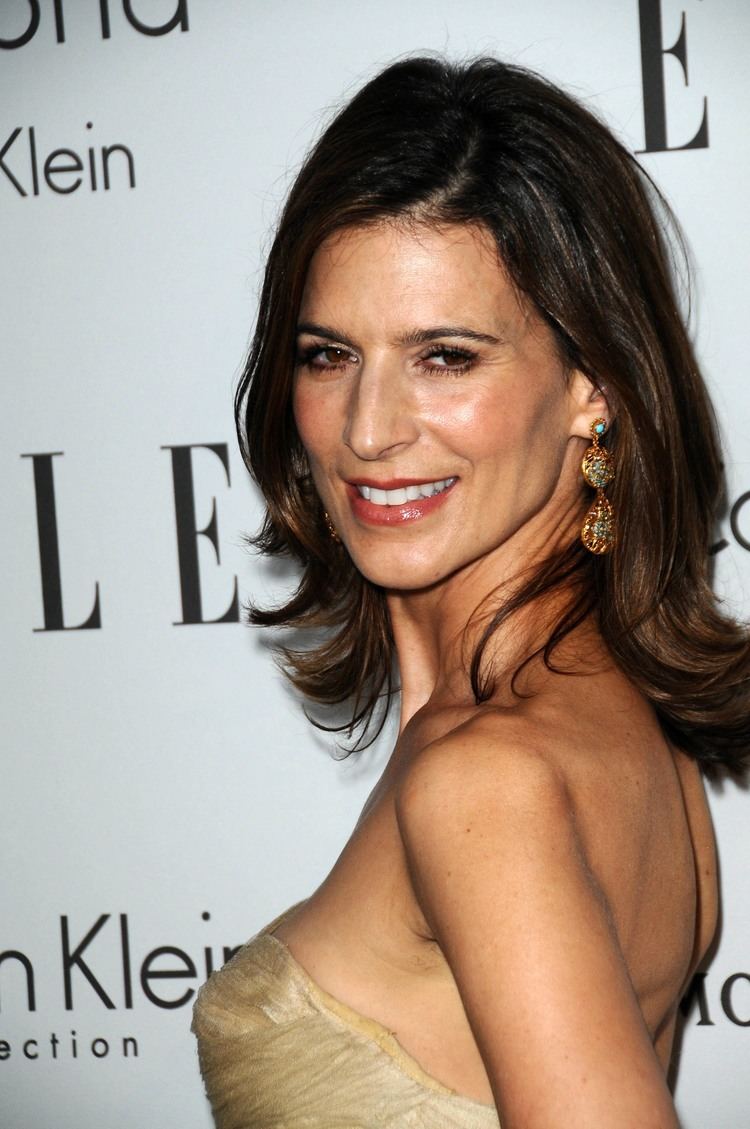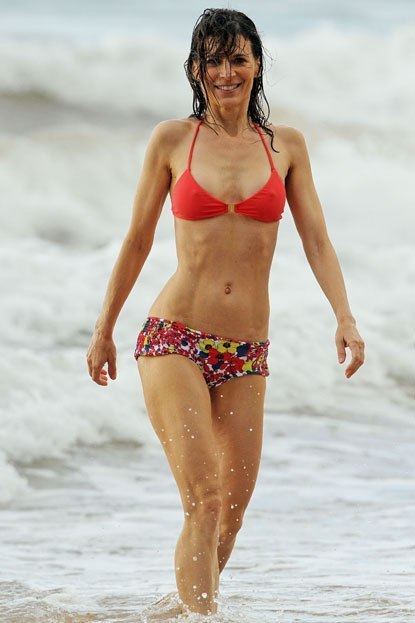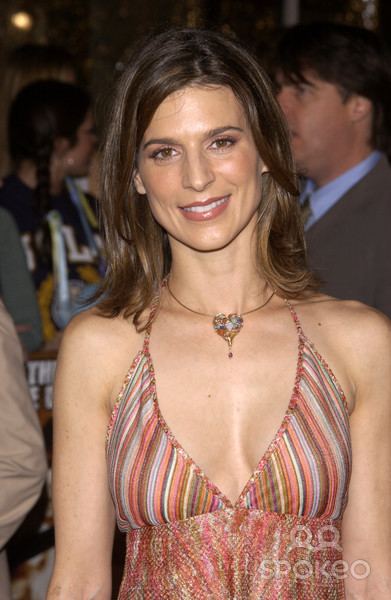 Filmography
Actress
-
Murder at Hollow Creek (completed)
as
Jennifer Bennett
-
Secret Lives of Husbands and Wives (TV Movie)
as
Danielle Deaver
2021
Paradise City (TV Series)
as
Natalie
- Sing It To Her Face (2021) - Natalie
- A Couple of Shirley Temples (2021) - Natalie
- From a Friend to a Foe (2021) - Natalie
- The Man of the Hour (2021) - Natalie
- A Groupie in the Tabloids (2021) - Natalie
- Don't Let the Name Fool You (2021) - Natalie
- What's Your Last Name (2021) - Natalie
- The Best Thing He Ever Created (2021) - Natalie
2021
Cosmic Sin
as
Dr. Lea Goss (as Perry Reeves)
2020
Abducted on Air (TV Movie)
as
Diane Baldwin
2019
The Affair (TV Series)
as
Andrea
- Episode #5.4 (2019) - Andrea
2019
The World Without You
as
Clarissa
2018
American Housewife (TV Series)
as
Holly
- Trophy Wife (2018) - Holly
2018
The Jurassic Games
as
Savannah
2017
Famous in Love (TV Series)
as
Nina Devon
- The Good, the Bad and the Crazy (2018) - Nina Devon
- Full Mental Jacket (2018) - Nina Devon
- Look Who's Stalking (2018) - Nina Devon (credit only)
- Guess Who's (Not) Coming to Sundance? (2018) - Nina Devon
- The Goodbye Boy (2018) - Nina Devon
- Reality Bites Back (2018) - Nina Devon
- The Kids Aren't All Right (2018) - Nina Devon
- Totes on a Scandal (2018) - Nina Devon
- La La Locked (2018) - Nina Devon
- The Players (2018) - Nina Devon
- Leaving Los Angeles (2017) - Nina Devon
- Fifty Shades of Red (2017) - Nina Devon
- Crazy Scripted Love (2017) - Nina Devon
- Secrets & Pies (2017) - Nina Devon (credit only)
- Found in Translation (2017) - Nina Devon
- Some Like It Not (2017) - Nina Devon
- Prelude to a Diss (2017) - Nina Devon (credit only)
- A Star Is Torn (2017) - Nina Devon
- Not So Easy A (2017) - Nina Devon
- Pilot (2017) - Nina Devon
2015
Babysitter's Black Book (TV Movie)
as
Linda
2014
Dissonance (Short)
as
Marty
2014
Covert Affairs (TV Series)
as
Caitlyn Cook
- Sensitive Euro Man (2014) - Caitlyn Cook
- Spit on a Stranger (2014) - Caitlyn Cook
- Grounded (2014) - Caitlyn Cook
- Elevate Me Later (2014) - Caitlyn Cook
- Unseen Power of the Picket Fence (2014) - Caitlyn Cook
- False Skorpion (2014) - Caitlyn Cook
2013
Perception (TV Series)
as
Miranda Stiles
- Paris (2014) - Miranda Stiles
- Warrior (2013) - Miranda Stiles
- Wounded (2013) - Miranda Stiles
2013
Royal Pains (TV Series)
as
Minnie
- Can of Worms (2013) - Minnie
2012
White Collar (TV Series)
as
Landon Shepard
- Compromising Positions (2012) - Landon Shepard
2012
Breaking In (TV Series)
as
Heather O'Brien
- Heatherses (2012) - Heather O'Brien
2012
NCIS (TV Series)
as
Wendy Miller
- Secrets (2012) - Wendy Miller
2004
Entourage (TV Series)
as
Mrs. Ari
- The End (2011) - Mrs. Ari
- Second to Last (2011) - Mrs. Ari
- The Big Bang (2011) - Mrs. Ari
- Motherfucker (2011) - Mrs. Ari
- Whiz Kid (2011) - Mrs. Ari
- One Last Shot (2011) - Mrs. Ari
- Out with a Bang (2011) - Mrs. Ari
- Home Sweet Home (2011) - Mrs. Ari
- Lose Yourself (2010) - Mrs. Ari
- Porn Scenes from an Italian Restaurant (2010) - Mrs. Ari
- Sniff Sniff Gang Bang (2010) - Mrs. Ari
- Tequila and Coke (2010) - Mrs. Ari (credit only)
- Hair (2010) - Mrs. Ari
- Bottoms Up (2010) - Mrs. Ari
- Tequila Sunrise (2010) - Mrs. Ari
- Dramedy (2010) - Mrs. Ari
- Buzzed (2010) - Mrs. Ari
- Stunted (2010) - Mrs. Ari
- Give a Little Bit (2009) - Mrs. Ari
- Scared Straight (2009) - Mrs. Ari (credit only)
- Berried Alive (2009) - Mrs. Ari
- Security Briefs (2009) - Mrs. Ari (credit only)
- The Sorkin Notes (2009) - Mrs. Ari (credit only)
- No More Drama (2009) - Mrs. Ari (credit only)
- Murphy's Lie (2009) - Mrs. Ari
- Fore (2009) - Mrs. Ari
- Running on E (2009) - Mrs. Ari
- One Car, Two Car, Red Car, Blue Car (2009) - Mrs. Ari (credit only)
- Amongst Friends (2009) - Mrs. Ari
- Drive (2009) - Mrs. Ari
- Return to Queens Blvd (2008) - Mrs. Ari (credit only)
- Play'n with Fire (2008) - Mrs. Ari (credit only)
- Seth Green Day (2008) - Mrs. Ari (credit only)
- Pie (2008) - Mrs. Ari (credit only)
- First Class Jerk (2008) - Mrs. Ari (credit only)
- Gotta Look Up to Get Down (2008) - Mrs. Ari
- Redomption (2008) - Mrs. Ari (credit only)
- Tree Trippers (2008) - Mrs. Ari
- Fire Sale (2008) - Mrs. Ari (credit only)
- The All Out Fall Out (2008) - Mrs. Ari
- Unlike a Virgin (2008) - Mrs. Ari (credit only)
- Fantasy Island (2008) - Mrs. Ari (credit only)
- The Cannes Kids (2007) - Mrs. Ari (credit only)
- No Cannes Do (2007) - Mrs. Ari
- Snow Job (2007) - Mrs. Ari (credit only)
- The Young and the Stoned (2007) - Mrs. Ari
- Gary's Desk (2007) - Mrs. Ari
- The Day Fuckers (2007) - Mrs. Ari
- The WeHo Ho (2007) - Mrs. Ari
- The Dream Team (2007) - Mrs. Ari (credit only)
- Sorry, Harvey (2007) - Mrs. Ari
- Malibooty (2007) - Mrs. Ari (credit only)
- The First Cut Is the Deepest (2007) - Mrs. Ari
- Welcome to the Jungle (2007) - Mrs. Ari (credit only)
- The Return of the King (2007) - Mrs. Ari
- Gotcha! (2007) - Mrs. Ari
- Manic Monday (2007) - Mrs. Ari
- Dog Day Afternoon (2007) - Mrs. Ari
- Sorry, Ari (2006) - Mrs. Ari
- Strange Days (2006) - Mrs. Ari
- Crash and Burn (2006) - Mrs. Ari
- Guys and Doll (2006) - Mrs. Ari
- Dominated (2006) - Mrs. Ari
- One Day in the Valley (2006) - Mrs. Ari
- Aquamom (2006) - Mrs. Ari
- The Abyss (2005) - Mrs. Ari
- Exodus (2005) - Mrs. Ari
- Blue Balls Lagoon (2005) - Mrs. Ari
- The Bat Mitzvah (2005) - Mrs. Ari
- Neighbors (2005) - Mrs. Ari
- An Offer Refused (2005) - Mrs. Ari
- Aquamansion (2005) - Mrs. Ari
- The Scene (2004) - Mrs. Ari
- Busey and the Beach (2004) - Mrs. Ari
- Date Night (2004) - Mrs. Ari
2011
Hawaii Five-0 (TV Series)
as
Anne Davis
- Ne Me'e Laua Na Paio (Heroes and Villains) (2011) - Anne Davis
2010
Private Practice (TV Series)
as
Kelly
- Second Choices (2010) - Kelly
2009
Castle (TV Series)
as
Helen Parker
- One Man's Treasure (2009) - Helen Parker
2009
Ghost Whisperer (TV Series)
as
Rita Jansen
- Dead Listing (2009) - Rita Jansen
2009
Vicious Circle
as
Sgt. Berger
2009
Rules of Engagement (TV Series)
as
Ellen
- Family Style (2009) - Ellen
2009
Grey's Anatomy (TV Series)
as
Margaret
- Wish You Were Here (2009) - Margaret
2008
An American Affair
as
Adrienne Stafford
2005
Medium (TV Series)
as
Karen Herzfeld
- Too Close to Call (2005) - Karen Herzfeld
2005
Mr. & Mrs. Smith
as
Jessie - Associate #4
2003
The Lyon's Den (TV Series)
as
Daphne
- The Quantum Theory (2003) - Daphne
- Privileged (2003) - Daphne
- Beach House (2003) - Daphne
- Hubris (2003) - Daphne
- Things She Said (2003) - Daphne
- Separation Anxiety (2003) - Daphne
- The Other Side of Caution (2003) - Daphne
- The Fifth - Daphne
- Duty to Save - Daphne
2003
CSI: Miami (TV Series)
as
Julia
- Hurricane Anthony (2003) - Julia
2003
CSI: Crime Scene Investigation (TV Series)
as
Linda's Neighbor
- Recipe for Murder (2003) - Linda's Neighbor
2001
Off Centre (TV Series)
as
Brooke
- A Cute Triangle (2001) - Brooke
1996
Sliders (TV Series)
as
Taryn Miller
- Dead Man Sliding (1996) - Taryn Miller
1995
Kicking and Screaming
as
Amy
1995
New York Daze (TV Series)
- The Car - (as Perry Reeves)
1995
An Element of Truth (TV Movie)
as
Maizie
1995
Escape to Witch Mountain (TV Movie)
as
Zoe Moon
1994
Red Shoe Diaries (TV Series)
as
Joey
- The Last Motel (1994) - Joey
1994
Murder, She Wrote (TV Series)
as
Susan Constable
- The Murder Channel (1994) - Susan Constable
1994
The X-Files (TV Series)
as
Kristen Kilar
- 3 (1994) - Kristen Kilar
1993
The Return of Ironside (TV Movie)
as
Suzanne Dwyer
1992
Homefront (TV Series)
as
Perrette Davis
- Appleknocker to Wed Tomatohawker (1992) - Perrette Davis
- Can't Say No (1992) - Perrette Davis
- The Lemo Tomato Juice Hour (1992) - Perrette Davis
1991
Doogie Howser, M.D. (TV Series)
as
Cecilia
- If This Is Adulthood, I'd Rather Be in Philadelphia (1992) - Cecilia
- Truth and Consequences (1991) - Cecilia
1991
Child's Play 3
as
De Silva
1991
Plymouth (TV Movie)
as
Hannah Mathewson
1990
The Flash (TV Series)
as
Pepper
- Child's Play (1990) - Pepper
1990
21 Jump Street (TV Series)
as
Tracy Hill
- Poison (1990) - Tracy Hill
1990
Open House (TV Series)
as
Vicki
- Dumbstruck (1990) - Vicki
1989
The Preppie Murder (TV Movie)
as
Lauren (as Perry Reeves)
1989
Mothers, Daughters and Lovers (TV Movie)
as
Laura
Thanks
1992
Crossing the Bridge (special thanks)
Self
2017
Teen Choice Awards 2017 (TV Special)
as
Self - Audience Member (uncredited)
2015
Home & Family (TV Series)
as
Self
- Perrey Reeves/Tamar & Evelyn Braxton/Erik Weihemayer (2017) - Self
- Mario Lopez/Perrey Reeves (2015) - Self
2016
Beat Bobby Flay (TV Series)
as
Self - Judge / Mentor
- Green with Envy (2016) - Self - Judge / Mentor
2015
The World Dog Awards (TV Special)
as
Self
2008
Fashion News Live (TV Series)
as
Self
- Episode #18.28 (2014) - Self
- Episode #15.18 (2013) - Self
- Episode #8.48 (2011) - Self
- Episode #8.46 (2011) - Self
- Episode #8.12 (2010) - Self
- Episode #7.35 (2010) - Self
- Episode #7.4 (2009) - Self
- Episode #6.5 (2008) - Self
2013
PARIS in LA (TV Series)
as
Self
- Nondisclosure - Perrey Reeves (2013) - Self
2011
Hollywood Sunset: A Tribute to Entourage (TV Special documentary)
as
Self
2009
Styl'd (TV Series)
as
Self
- Catwalks and Catfights (2009) - Self
2008
TV Guide Live at the Emmy Awards (TV Special)
as
Self
2008
E! Live from the Red Carpet (TV Series)
as
Self
- The 2008 Screen Actors Guild Awards (2008) - Self
References
Perrey Reeves Wikipedia
(Text) CC BY-SA