Full Name

Peter Paul Fix




Role

Film actor




Name

Paul Fix





Years active

1925–81




Cause of death

Renal failure




Children

Marilyn Carey






Born

March 13, 1901 (

1901-03-13

) Dobbs Ferry, New York, U.S.


Resting place

Woodlawn Memorial Cemetery, Santa Monica




Relatives

Son-in-law Harry Carey, Jr.(May 16, 1921 – December 27, 2012)




Died

October 14, 1983, Los Angeles, California, United States


Buried

Woodlawn Cemetery, Mortuary & Mausoleum, Santa Monica, California, United States




Spouse

Beverly Pratt (m. 1949–1979), Frances Harvey (m. 1922–1945)




Movies and TV shows

The Rifleman, To Kill a Mockingbird, El Dorado, Zabriskie Point, Red River


Similar People

Johnny Crawford, Chuck Connors, Patricia Blair, Harry Carey Jr, Andrew V McLaglen
Peter Paul Fix (March 13, 1901 – October 14, 1983) was an American film and television character actor, best known for his work in Westerns. Fix appeared in more than a hundred movies and dozens of television shows over a 56-year career spanning from 1925 to 1981. Fix was best known for portraying Marshal Micah Torrance, opposite Chuck Connors's character in The Rifleman from 1958–1963. Fix later appeared with Chuck Connors in the 1966 western film Ride Beyond Vengeance.
Contents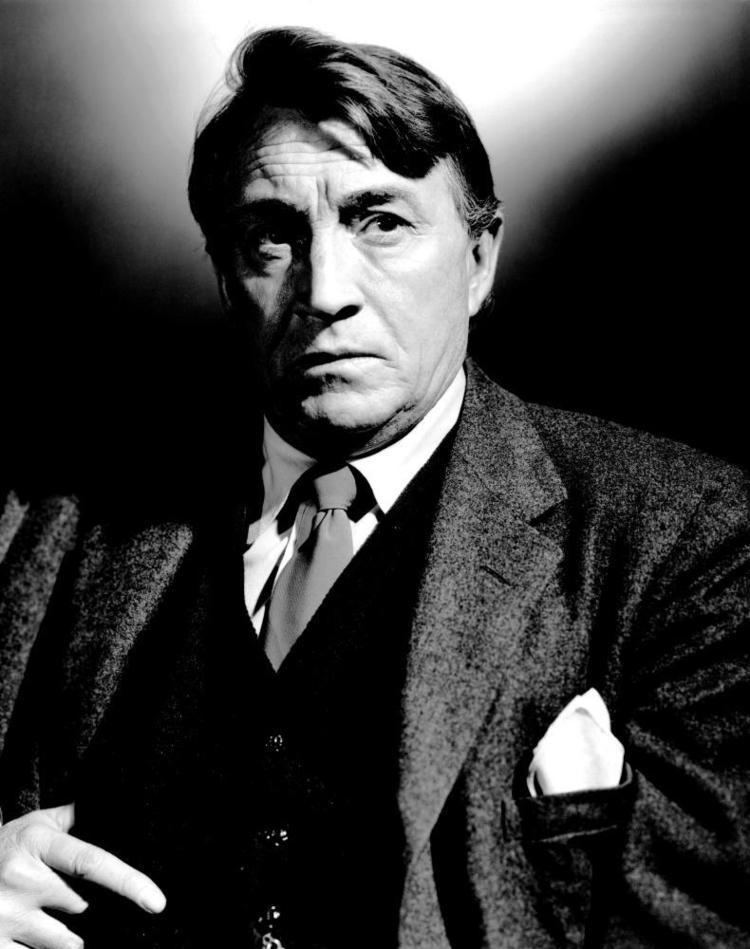 Win transam race nola paul fix 50 stopflex corvette
Career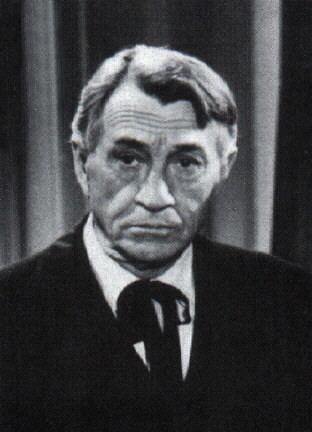 Paul Fix was born in Dobbs Ferry, New York, to Wilhelm Fix, a brewmaster, and the former Louise C. Walz, though some sources say he was born Paul Fix Morrison His mother and father were German immigrants who had left their Black Forest home and arrived in New York City in the 1870s.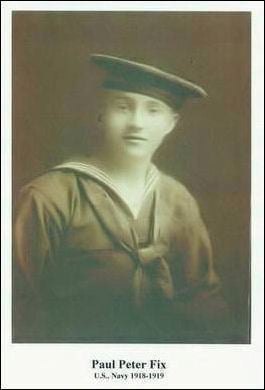 Around 1917, Fix enlisted in the National Guard, and served at Peekskill, New York. after three months, he went AWOL and enlisted in the Army. After serving at Fort Slocum for three months, he again went AWOL and enlisted in the Navy and was sent to Providence, Rhode Island. While serving in the Navy he was recruited to perform in a Navy Relief Organization production of H.M.S. Pinafore. He went on to serve as a hospital corpsman aboard troop transports ferrying troops to Europe. Hew was discharged on September 5, 1919.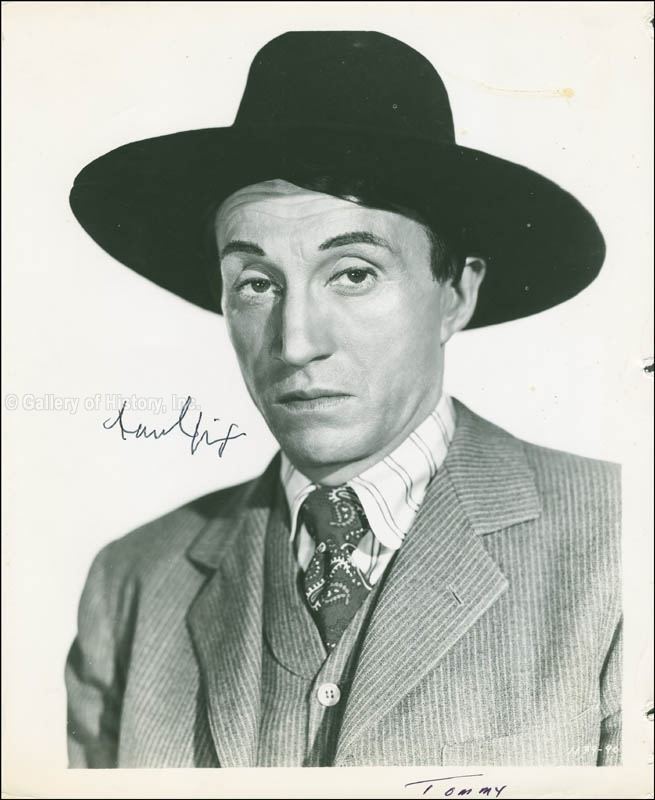 Following World War I, Fix became a busy character actor who obtained his start in local productions in New York. By the 1920s, he had moved to Hollywood, and performed in the first of almost 350 movie and television appearances. In the 1930s, he became friends with John Wayne. He was Wayne's acting coach and eventually appeared as a featured player in about 27 of Wayne's films.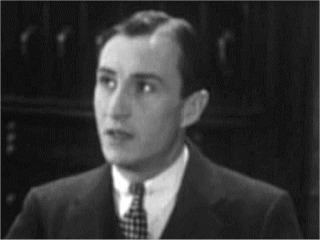 Fix worked in early films such as Lucky Star (1929) and Ladies Love Brutes (1930), and became a regular performer for the film's director, Frank Borzage, on a further eight occasions. Fix later appeared as Richard Bravo in the 1950s cult classic, The Bad Seed (1956), The Sea Chase (1955) playing Heinz the cook, and in George Stevens' Giant (1956), playing Elizabeth Taylor's father.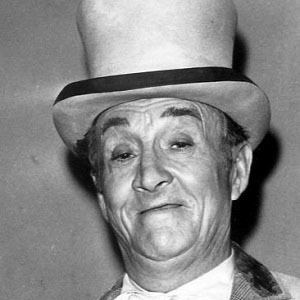 Though Fix is best-remembered for his recurring role as Marshal Micah Torrance on ABC's The Rifleman, he also worked in many other series in guest-starring roles. On February 28, 1958, he appeared with Edd Byrnes as Frank Wilson, Sr., and Frank, Jr., respectively in the episode "The Golden Gun" on the ABC/Warner Brothers, western series, Colt .45, starring Wayde Preston. Ron Hayes, Charles Fredericks, and Stuart Randall also appeared in this episode. Seven months later, Byrnes was cast in the new 77 Sunset Strip ABC/WB production.
On Christmas Day, 1958, Fix appeared in the episode "Medal for Valor" on CBS's Dick Powell's Zane Grey Theater. Fix plays Rufus Stewart, a businessman who hires David Manning, played by Richard Basehart, a man with an ill wife who is in need of medical treatment, to substitute in the American Civil War for Stewart's son, Adam', portrayed by Richard Anderson. Manning, who won a Medal of Honor, returns from three years in the United States Army with an affidavit certifying that he was a military substitute so that he can claim western land. Rufus Stewart reneges on the promise because the son, the local sheriff, is running for the United States House of Representatives. Oddly, Rufus ends up being shot to death in a confrontation that he caused, and Adam agrees to provide the affidavit to Manning. The episode does not reveal if the sheriff was elected to Congress but considers the political liability of one having hired a substitute in the war.
Fix guest-starred on the short-lived detective series, Meet McGraw and on the western series of Rory Calhoun and John Payne, The Texan and The Restless Gun, which aired, respectively, in the same time slot on Mondays on CBS and NBC.
Fix played the historical role of U.S. President Zachary Taylor in the 1960 episode "That Taylor Affair" of the NBC western series, Riverboat, with Darren McGavin. Arlene Dahl was cast in this episode as Lucy Belle.
In 1961, Fix appeared as Ramsey Collins in the series finale, "Around the Dark Corner", of the NBC crime drama Dante. That same year he played Dr. Abel in the episode "The Haven" on The DuPont Show with June Allyson. Other television credits included Adventures of Superman (1953–1954, with Anthony Caruso and Elisha Cook, Jr.) and the adventure series, Northwest Passage.
Fix played Dr. Mark Piper, Leonard McCoy's predecessor in the second pilot episode of Star Trek, "Where No Man Has Gone Before". When NBC picked up Star Trek as a series in 1966, Fix was replaced as the Enterprise medical officer by DeForest Kelley in the role of Dr. Leonard "Bones" McCoy.
Fix appeared as the presiding judge in To Kill a Mockingbird (1962). He played the sheriff in The Sons of Katie Elder. In 1966, he appeared in the film El Dorado. In 1972 he appeared in the film Night of the Lepus. In 1979, he appeared in Wanda Nevada. Fix co-wrote the screenplay for the John Wayne film Tall in the Saddle.
Fix made five appearances as District Attorney Hale on Perry Mason (1957–1963), showing great skill as an examiner who did not ask objectionable questions unlike Hamilton Burger, who often experienced a judge's ire for asking leading questions. He guest-starred on such television series as Wagon Train (1962),The Twilight Zone (1964), The F.B.I. (1965–1973), Voyage to the Bottom of the Sea (1966), The Time Tunnel (1966), The Wild Wild West (1966–1967), Daniel Boone (1969), Owen Marshall: Counselor at Law (1971), The Rockford Files episode "The House on Willis Avenue" (as Joe Tooley), and two episodes of The Streets of San Francisco, one in 1973 and again in 1975, each a different character/storyline. He appeared on the NBC series Kentucky Jones (1964) as Judge Perkins in the episode "Spare the Rod". He played an aging suicidal novelist named Maxwell Hart on the Emergency! episode "Kidding", where Paramedic John Gage, played by Randolph Mantooth, was in charge of a small group of intellectual 10 and 11-year-old school children on a tour of Rampart General Hospital. He played the role of New Mexico rancher Pete Maxwell in the 1973 film Pat Garrett and Billy the Kid. In 1974, he made an appearance as an old friend of Steve Austin's in the TV series The Six Million Dollar Man in the episode "Population Zero". He also appeared as Kronus, a retired fleet commander on the original Battlestar Galactica.
Fix played the hardy pioneer James Briton "Brit" Bailey in the 1969 episode "Here Stands Bailey" of the syndicated series Death Valley Days, hosted by Robert Taylor not long before Taylor's own death. In the storyline, Bailey and his second wife, Hannah (Rosemary DeCamp), make their final settlement in southeastern Texas after having overcome many obstacles over the years. Now they face Stephen F. Austin (John Carter) with an order that they leave the land reserved for the Old Three Hundred original families of Texas. Soon Austin has a change of heart and asks them to stay. Bailey dies with his final wish of interment standing upright facing west, hence his grave marker, "Here Stands Bailey Facing West."
Personal life and death
His daughter Marilyn married actor Harry Carey, Jr. in 1944, and they had four children of their own.
Fix died of renal failure in Los Angeles, at the age of eighty-two.
Film writer
Tall in the Saddle (Screenplay)
Ring of Fear (Original Screenplay)
Television
The Lone Ranger – episode – Million Dollar Wallpaper – Silk (1950)
Adventures of Superman (Credits Paul Fix) – Episode Season 1 Episode 22 – Czar of the Underworld (1953)
Adventures of Superman (Credits Peter Fix) – Episode Season 2 Episode 18 – Semi-Private Eye (1954)
The Rifleman – 123 episodes appeared in, and credit only for 27 episodes – Marshall Micah Torrance, and Charming Billy for 1 episode (1958–1963)
Wagon Train – episode – The Mark Hanford Story – Jake (1958)
Wagon Train – episode – The Amos Billings Story – Amos Billings (1962)
Wagon Train – episode – The Brian Conlin Story – Sean Bannon (1964)
Lassie – episode – The Sulky Race – Sam Snow (1959)
Ripcord – episode – Jump to a Blind Alley – Josh Parker (1963)
The Twilight Zone – Colbey (1964) – Episode Season 5 Episode 26 – "I Am the Night Color Me Black"
The F.B.I. – episode – How to Murder an Iron Horse – Willard Oberley (1965)
Death Valley Days – episode – A Picture of a Lady – Doc Lathrop, with Peter Whitney as Judge Roy Bean and Francine York as Lily Langtry (1965)
Star Trek: The Original Series – episode – Where No Man Has Gone Before – Dr. Mark Piper (1966)
Daniel Boone – episode – Deadly Lodestone – Chief Great Bear (1966)
A Man Called Shenandoah – episode – Plunder – Sam Winters (1966)
Bonanza – episode – The Gold Detector – Barney (1967)
Gunsmoke – episode – Vengeance Part 1 – Sheriff Sloan (1967)
The Big Valley – episode – The Stallion – Brahma (1967)
Land Of The Giants – episode #9 "The Creed" Doctor Brule (1968)
Land Of The Giants – episode #17 "Deadly Lodestone" Doctor Brule (1969)
The Andy Griffith Show – episode – Barney Hosts a Summit Meeting – Mr. McCabe (1968)
The F.B.I. – episode – The Prey – Chester Cranford (1969)
Daniel Boone – episode – The Allegiances – Quonab (1969)
The F.B.I. – episode – Incident in the Desert – Matt Williams (1970)
Ironside – episode – The Laying on of Handy – Cripple (1970)
Alias Smith and Jones – episode – The Day They Hanged Kid Curry – Tom Hansen (1971)
Owen Marshall: Counselor at Law – episode – Make No Mistake – Dr. Mel Woodruff (1971)
Alias Smith and Jones – episode – Night of the Red Dog – Clarence Bowles (1971)
Bonanza – episode – For a Young Lady – Bufford Sturgis (1971)
Mannix – episode – Scapegoat – Johnny Gunnarson (1972)
Emergency! – episode – Fuzz Lady – Gus 'Pop' William (1972)
Alias Smith and Jones – episode – Three to a Bed – Bronc (1973)
The F.B.I. – episode – The Big Job – Farrell (1973)
The Six Million Dollar Man – episode – Population: Zero – Gus Turners (1974)
Barnaby Jones – episode – Dark Legacy – Amos Barringer (1974)
Doc Elliot – episode – The Pharmacist – Gus Turners (1974)
Barnaby Jones – episode – Death on Deposit – Alfred Stermer (1974)
Barnaby Jones – episode – Double Vengeance – Jack Tatthal (1975)
Emergency! – episode – Kidding – Maxwell Hart (1975)
Lincoln – mini-series – episode – Prairie Law – Judge Thomas (1975)
Ellery Queen – episode – The Adventure of the Sinister Scenario – Captain Benjamin Blake (1976)
How The West Was Won – Mini series – episodes #1.2–1.4 – Portagee (1977–1978)
The Rockford Files – episode – The House On Willis Avenue – Joseph Toolery (1978)
Battlestar Galactica – episode – Take The Celestra – Commander Kronus (1979)
Quincy M.E. – episode – For Want of A Horse – Jason Randall (1981)
References
Paul Fix Wikipedia
(Text) CC BY-SA