7.9

/

10

Alchetron

7.8

Rate This





Written by

Harvey Fierstein


Genre

Drama




Director

Paul Bogart


Box office

4.866 million USD (US)







Original language

English


Initial release

14 December 1988 (USA)




Screenplay

Harvey Fierstein





Characters

Arnold BeckoffEdLady BluesMrs. BeckoffAlanDavidLaurel




Date premiered

January 15, 1982 (1982-01-15)




Place premiered

Actors' Playhouse, Greenwich Village, New York City


Music director

Peter Matz, Allan K. Rosen




Cast

Harvey Fierstein, Matthew Broderick, Anne Bancroft, Brian Kerwin, Eddie Castrodad


Similar

Matthew Broderick movies, Gay and lesbian movies, Movies about love
Torch song trilogy soliloquy
Torch Song Trilogy is a collection of three plays by Harvey Fierstein rendered in three acts: International Stud, Fugue in a Nursery, and Widows and Children First! The story centers on Arnold Beckoff, a Jewish homosexual, drag queen, and torch singer who lives in New York City in the late 1970s and early 1980s. The four-hour play begins with a soliloquy in which he explains his cynical disillusionment with love.
Contents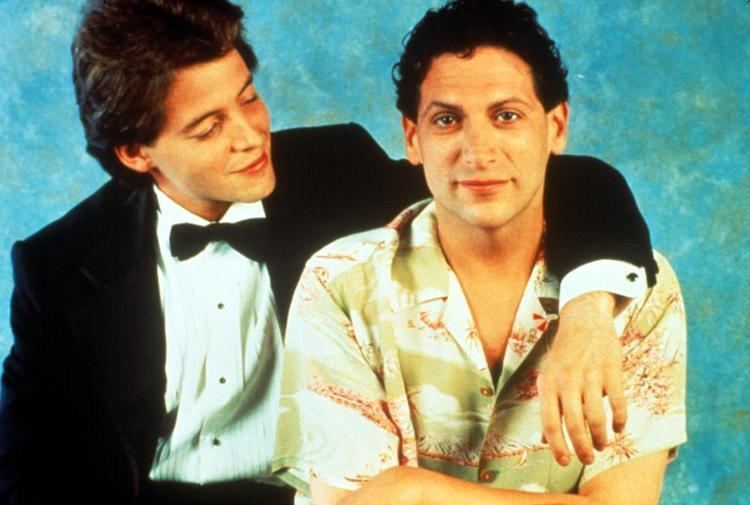 Torch song trilogy favorite scene
Summary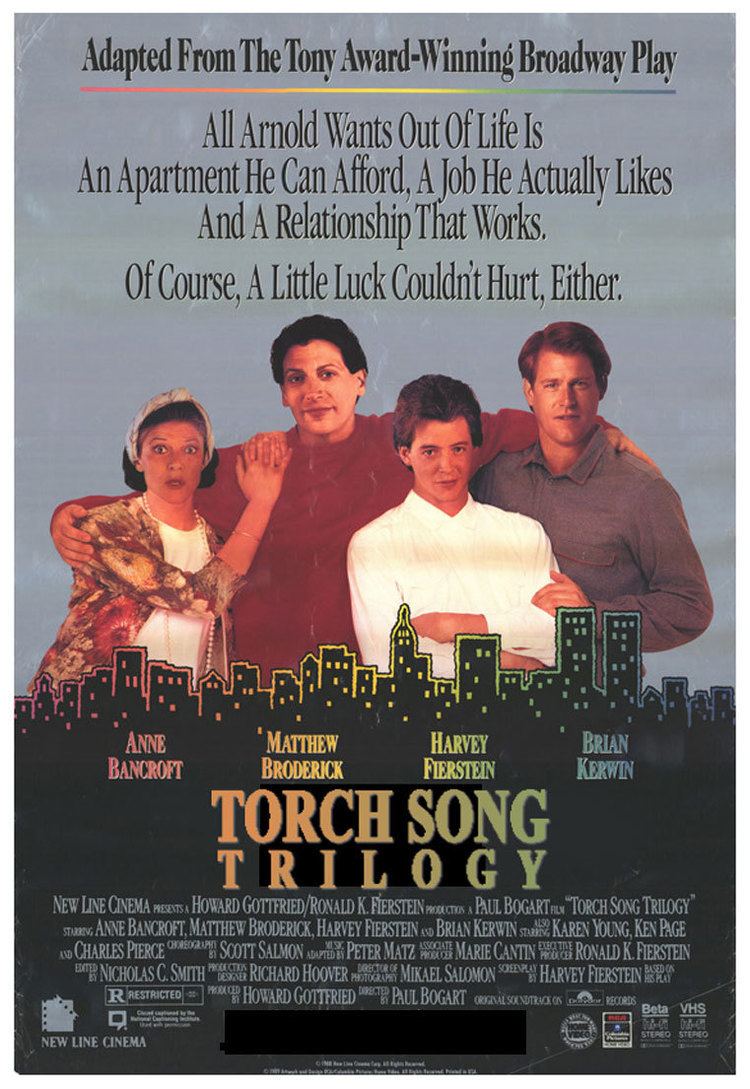 Each act focuses on a different phase in Arnold's life. In the first, Arnold meets Ed, who is uncomfortable with his bisexuality. In the second, one year later, Arnold meets Alan, and the two settle down into a blissful existence that includes plans to adopt a child, until tragedy strikes. In the third, several years later, Arnold is a single father raising gay teenager David. Arnold is forced to deal with his mother's intolerance and disrespect when she visits from Florida.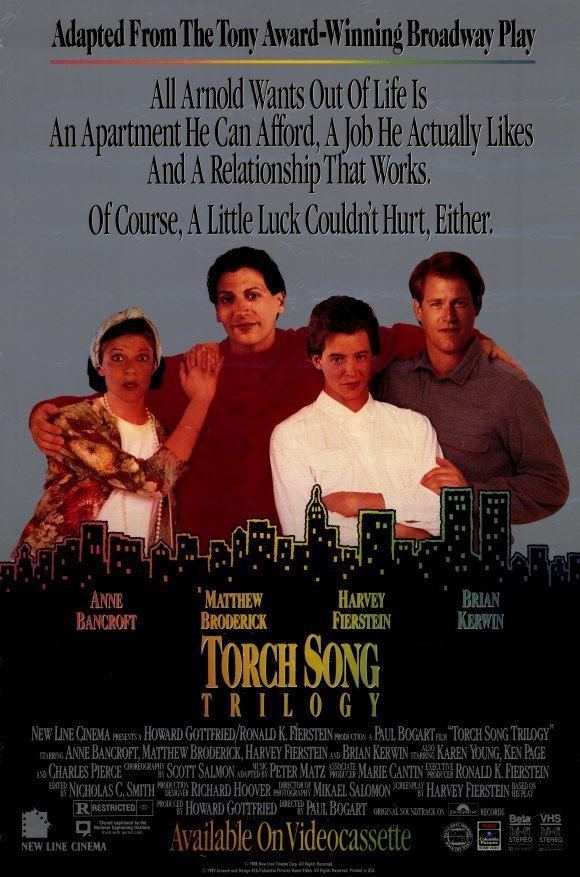 The first act derives its name (International Stud) from an actual gay bar of the same name at 117 Perry Street in Greenwich Village in the 1960s and 1970s. The bar had a backroom where men engaged in anonymous sex. The backroom plays a central role in the act.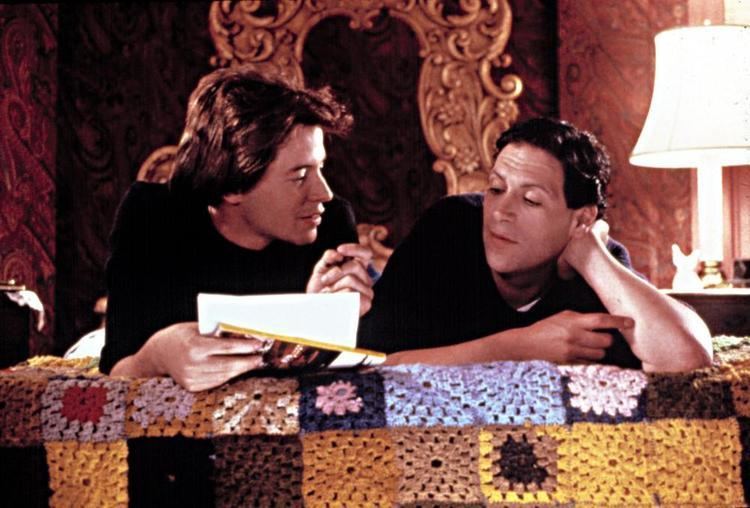 The award-winning and popular work broke new ground in the theatre: "At the height of the post-Stonewall clone era, Harvey challenged both gay and straight audiences to champion an effeminate gay man's longings for love and family."
Production history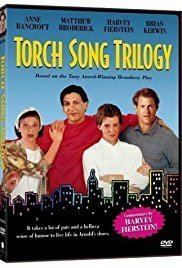 The first staging of International Stud opened on February 2, 1978 at La MaMa, E.T.C., an Off-Off-Broadway theater, where it ran for two weeks. The Off-Broadway production opened on May 22, 1978 at the Players Theatre, where it ran for 72 performances.
The first staging of Fugue in a Nursery opened at LaMama on February 1, 1979.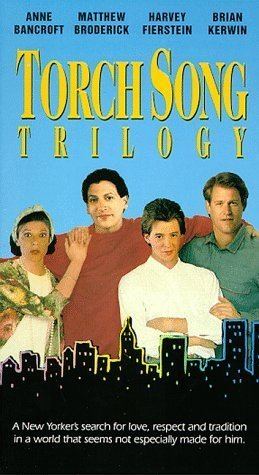 Torch Song Trilogy first opened at the uptown Richard Allen Center in October 1981, produced by The Glines. On January 15, 1982 it transferred to the Actors' Playhouse in Greenwich Village, where it ran for 117 performances, produced by The Glines. The cast included Fierstein as Arnold, Joel Crothers as Ed, Paul Joynt as Alan, Matthew Broderick as David, and Estelle Getty as Mrs. Beckoff.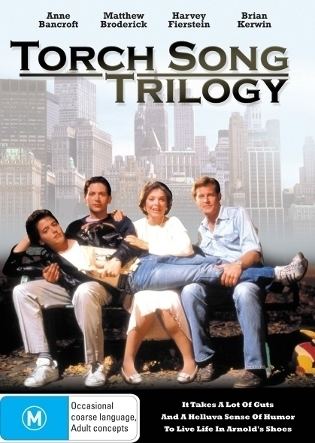 After eight previews, the Broadway production, directed by Peter Pope, opened on June 10, 1982 at the Little Theatre, where it ran for 1,222 performances. Fierstein, Joynt, and Getty were joined by Court Miller as Ed and Fisher Stevens as David. Later in the run, David Garrison and Jonathan Hadary portrayed Arnold, Craig Sheffer was cast as Alan, and Barbara Barrie replaced Getty.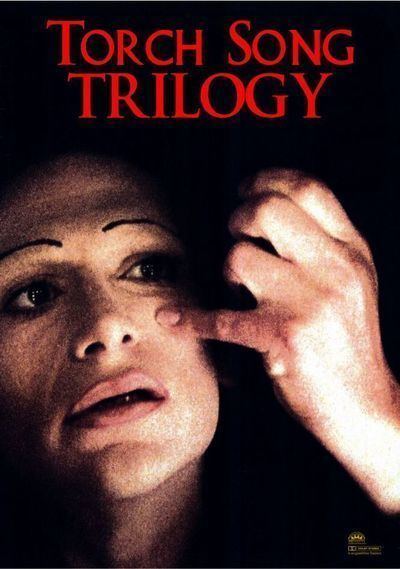 The play won Fierstein two Tony Awards, for Best Play (with John Glines' historic Tony speech that acknowledged his lover and co-producer Larry Lane) and Best Actor in Play; two Drama Desk Awards, for Outstanding New Play and Outstanding Actor in a Play; and the Theatre World Award.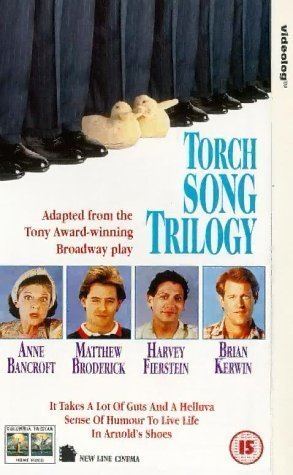 The West End production starring Antony Sher, with Rupert Graves as Alan, opened on October 1, 1985 at Albery Theatre on St. Martin's Lane, where it ran for slightly more than seven months.
In late January 2009, it was revived at the American Theatre of Actors Sargent Theatre in New York City by Black Henna Productions. Directed by Malini Singh McDonald, ran as a limited engagement until February 1, 2009, with each act being performed separately on weeknights and the entire series running on Saturdays and Sundays. The cast featured Cas Marino as Arnold, Ian M. McDonald as Ed, Susan Erenberg as Lady Blues, Christian Thomas as Alan, Amie Backner as Laurel, Chris Kelly as David, and Mary Lynch as Mrs. Beckoff.
The play was revived at the Menier Chocolate Factory in London in 2012, with David Bedella playing Arnold.
Torch Song Trilogy was produced by Studio Theatre in Washington DC as part of its subscription series September – October 2013. It was directed by Michael Kahn, artistic director of The Shakespeare Theatre, also in Washington, DC.
Reception
International Stud first premiered in 1978 at La MaMa, where Fierstein made his professional acting debut in Andy Warhol's play Pork in 1971. Mel Gussow of The New York Times panned the play as a "sincere but sentimentalized view of a transvestite extremes." Despite the criticism, Ellen Stewart, founder of La MaMa, chose to produce A Fugue in the Nursery and Widows and Children First! in 1979, though she personally found the work "too talky." The Glines, a nonprofit organization dedicated to forwarding gay-themed cultural endeavors, financially supported Fierstein in reworking the three one-act plays as a singular theatrical event, which became Torch Song Trilogy and earned excited praise from Mel Gussow. "Arnold's story becomes richer as it unfolds," he wrote, claiming that Fierstein's performance "[was] an act of compelling virtuosity."
Film adaptation
Fierstein adapted his play for a feature film, released in 1988. It was directed by Paul Bogart and starred Fierstein (Arnold), Anne Bancroft (Ma Beckoff), Matthew Broderick (Alan), Brian Kerwin (Ed), and Eddie Castrodad (David).
Awards
1983 Drama Desk Award for Outstanding New Play
1983 Tony Award for Best Play
Nominations
1982 Drama Critics' Circle Award Runner-Up Best American Play
References
Torch Song Trilogy Wikipedia
(Text) CC BY-SA