Patiala (Punjabi: ) is a city in southeastern Punjab, in northern India. It is the fourth largest city in the state and is the administrative capital of Patiala district. Patiala is located around the Qila Mubarak (the Fortunate Castle). It was constructed by militiamen Sardar Lakhna and Baba Ala Singh in 1763.
Contents
Map of Patiala
Patiala is an Indian National Congress stronghold. In popular culture, the city remains famous for its traditional turban (a type of headgear), paranda (a tasselled tag for braiding hair), patiala salwar (a type of female trousers), jutti (a type of footwear) and Patiala peg (a measure of liquor).
Top 10 places to visit in patiala
The first Indian astronaut, Rakesh Sharma, was born in Patiala.
Geography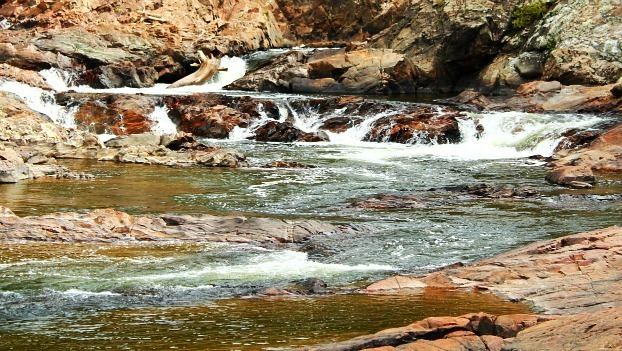 Patiala is located at 30.32°N 76.40°E? / 30.32; 76.40. It has an average elevation of 250 metres (820 feet). During the short existence of PEPSU, Patiala served as its capital city. During the reign of Maharajas, Patiala state extended from Narnaul, Hissar in Haryana to Kandaghat and Chail in Himachal pradesh.
History
It was ruled by Jat ruler Maharaja Narendra Singh (1845–1862) who fortified the city of Patiala by constructing ramparts and ten gates around it as listed below.
Darshani gate – Main entrance of Qila Mubarak
Lahori gate
Nabha gate
Samana gate
Sirhindi gate
Sheranwala gate
Safabadi gate
Sunami gate
Top Khana Gate
Ghalori Gate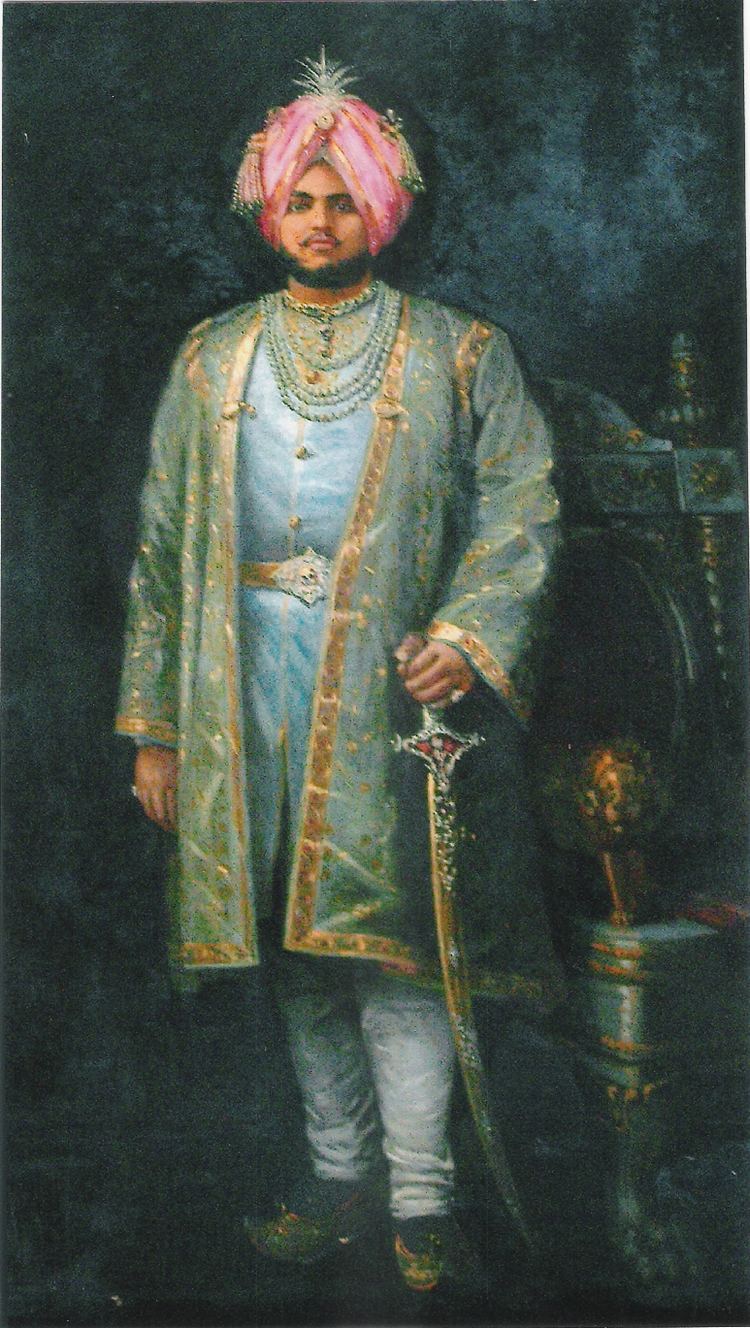 The royal house is now headed by His Highness Maharajadhiraj Captain Amarinder Singh, Mahendra Bahadur of Patiala who also served as the Chief Minister of Punjab from 2002 to 2007. The royals are considered cultural and political icons in Patiala.
Maharaja Karam singh who ruled from 1813 to 1845 (the Sikh Kingdom of Patiala in Punjab) was also known as a traitor. He joined the British East India Company and helped the British during the First Anglo Sikh wars against the Sikh Empire of Maharajah Ranjit Singh of Punjab which was larger and extended from Tibet Kashmir, plains of Punjab to Peshawar near the Afghan borders.
Tourist attractions
It is situated very close to Bus Stand, Patiala. According to local tradition, supported by an old handwritten document preserved in the Gurdwara, one Bhag Ram, a jhivar of Lehal, waited upon ninth guru of Sikhs Guru Tegh Bahadur during his sojourn at Saifabad (now Bahadurgarh), and made the request that he might be pleased to visit and bless his village so that its inhabitants could be rid of a serious and mysterious sickness which had been their bane for a long time. The Guru visited Lehal on Magh sudi 5, 1728 Bikram/24 January 1672 and stayed under a banyan tree by the side of a pond.[1] The sickness in the village subsided. The site where Guru Tegh Bahadur had sat came to be known as Dukh Nivaran, literally meaning eradicator of suffering. Devotees have faith in the healing qualities of water in the sarovar attached to the shrine. It is still believed that any kind of illness can be cured by ishnaan on 5 consecutive panchmi
Culture and traditions
Patialas sway over the Malwa area extended beyond merely political influence. Patiala was equally the set of religious and cultural life. Educationally, Patiala was in the forefront. Patiala was the first town in this part of the country to have a degree college – the Mohindra College – in 1870.
Patiala has seen the evolution of a distinct style of architecture. Borrowing from the Rajput style, its beauty and elegance are moulded according to the local traditions.
With the active patronage of the Maharajas of Patiala, a well-established style of Hindustani music called the "Patiala Gharana" came into existence and has held its own up to the present times. This school of music has had a number of famous musicians, many of whom came to Patiala after the disintegration of the Mughal Court at Delhi in the 18th century. At the turn of the century, Ustad Ali Bux was the most renowned exponent of this Gharana. Later, his sons Ustad Akhtar Hussain Khan and Ustad Bade Ghulam Ali Khan achieved world wide fame and brought glory to the Patiala Gharana.
After partition of British India, Muslims were forced to flee the city en masses to Pakistan, while many refugees migrated from Pakistan and settled on the Muslim properties in Patiala. The then Maharaja of Patiala, His Highness Yadavindra Singh, Rajpramukh of PEPSU with his wife Her Highness Maharani Mohinder Kaur organised a large number of camps and worked tirelessly for the people.
Entertainment
Patiala is home to numerous inter state sporting teams like Black Elephant Cricket Club in the Domestic Cricket. The city has following single screen cinema halls: Phul, Malwa, Capital. While it has malls and multiplexes like SRS Omaxe mall, Tagore Multiplex, City Multiplex Mall, Kaintal Mall are proposed.
Day & night news food street patiala special part 2
Raju ustad pigeons of patiala eating food
References
Patiala Wikipedia
(Text) CC BY-SA
(,)http://upload.wikimedia.org/wikipedia/commons/5/5d/Algerian_woman%27s_outdoor_costume.jpg(,)http://upload.wikimedia.org/wikipedia/commons/c/cf/Major-General_H.H._Farzand-i-Dilband_Rasikh-_al-Iqtidad-i-Daulat-i-Inglishia,_Raja-i-Rajagan,_Maharaja_Sir_Jagatjit_Singh,_Bahadur,_Maharaja_of_Kapurthala,_GCSI_,_GCIE_,_GBE.jpg(,)http://upload.wikimedia.org/wikipedia/commons/0/00/Prithvi_Singh_(r.1840-1879),_15th_Maharaja_of_Kishangarh,_early_1870s.jpg(,)http://2.bp.blogspot.com/_pCG_c3Rq788/TPtTadIFaDI/AAAAAAAAJZY/wWH9H48bkYo/s1600/Mahendra%2BSingh%25252C%2BMaharaja%2Bof%2BPatiala%2B-%2B1870s.jpg(,)http://upload.wikimedia.org/wikipedia/commons/8/83/Bhupinder_Singh_Patiala.jpg
(,)http://media.breathedreamgo.com/wp-content/uploads/2012/08/BB-FInal-waterfall-featured1.jpg(,)http://blog.travelandleisureasia.com/wp-content/uploads/2013/03/Chhuikhadan-Palace-600x399.jpg(,)https://uddariart.wordpress.com/files/2008/08/ac-patialahouse.gif%3Fw%3D840(,)http://img.click.in/classifieds/images/153/25_6_2013_16_00_28_ad1jt60f383k8agevnf7tg93m5_myiokta8nt.jpg(,)http://img03.olx.in/images_olxin/22874451_1_1000x700_landscape-painting-patiala.jpg(,)http://dryicons.com/files/graphics_previews/landscape_under_construction.jpg
(,)http://patiala.ae/wp-content/themes/Tersus/lib/scripts/timthumb.php%3Fw%3D980%26zc%3D1%26src%3D/wp-content/uploads/2013/01/2.jpg(,)http://patiala.ae/wp-content/uploads/2013/04/patiala_indian_restaurant.jpg(,)http://www.ahlanlive.com/sites/default/files/styles/gallery_slideshow_cache_648/public/images/2013/05/08/Patiala-01.jpg%3Fitok%3DPFgAqwL3(,)http://media-cdn.tripadvisor.com/media/photo-s/04/68/1d/15/patiala-house-restaurant.jpg(,)http://patiala.ae/wp-content/themes/Tersus/lib/scripts/timthumb.php%3Fw%3D980%26zc%3D1%26src%3D/wp-content/uploads/2013/01/1.jpg(,)http://patiala.ae/wp-content/uploads/2013/04/patiala_food.jpg(,)http://media-cdn.tripadvisor.com/media/photo-s/03/9a/0e/ed/patiala.jpg(,)https://www.eateasily.com/cdn/restaurants/0275a4fc7a4dd0a6367e778a6aedba15/album/large//IMG_5614.JPG(,)https://culinarygourmet.files.wordpress.com/2013/08/patiala-interior-2.jpg(,)http://patiala.ae/wp-content/uploads/2013/01/patiala_main_dining2-1024x924.jpg(,)http://media-cdn.tripadvisor.com/media/photo-s/03/9a/0e/e3/patiala.jpg(,)http://i.ytimg.com/vi/cxLxw2uzGWs/hqdefault.jpg(,)http://worleygig.files.wordpress.com/2013/04/patiala-lounge-from-website.jpg
(,)http://www.patialastore.com/userimages/bhangra-dancers-patiala.jpg(,)http://i1287.photobucket.com/albums/a637/khush1728/971960_541143862594209_94666300_n_zpse4eda2c7.jpg(,)https://placestovisitinpunjab.files.wordpress.com/2013/05/gurudwara-sri-dukh-niwaran-sahib-patiala_place-to-visit-in-punjab.jpg(,)http://2.bp.blogspot.com/_rC6zK0_k7gk/TU7BpfoAulI/AAAAAAAAAE4/D7Q73WMBMDs/s1600/MotiBaghPalace03.jpg%252Bnew.jpg(,)http://ekaresources.com/wp-content/uploads/2010/08/Mural-detail-607x500.jpg(,)http://www.journeymart.com/de/CityImages/punjabi-paintings.jpg(,)http://newfashionvogue.com/wp-content/uploads/2014/08/Saheli-CoutureDesigner-Patiala-Suits-2014-2015-19.jpg(,)https://s-media-cache-ak0.pinimg.com/736x/63/4e/13/634e1347ebcfb9e19025434ed6fd89a9.jpg(,)http://3.bp.blogspot.com/_85zsL9qIXm0/S9xnY9J58CI/AAAAAAAAJ7I/de5OYewfWgI/s1600/Patiala%2BFashion%2Bwww.She9.blogspot.com%2B(1).jpg(,)https://s-media-cache-ak0.pinimg.com/736x/6a/9b/62/6a9b6208f4bedf45a4816aabad30740e.jpg(,)https://s-media-cache-ak0.pinimg.com/736x/3d/af/e3/3dafe36efbbb2ead7931cce402656c7a.jpg(,)http://punjabi.graphics99.com/wp-content/uploads/2011/11/ponche-patiala-shahi-salwara-de.jpg(,)http://3.bp.blogspot.com/_85zsL9qIXm0/TOEtiwjMHUI/AAAAAAAAK08/HVTb74w2T0U/s1600/Colorful%2BSalwar%2BKameez%2Bfor%2BParties%2Bwww.She9.blogspot.com%2B%2525281%252529.jpg(,)http://3.bp.blogspot.com/_85zsL9qIXm0/TOEtt2h8XMI/AAAAAAAAK1Q/1ZAcKpMXvYo/s1600/Colorful%2BSalwar%2BKameez%2Bfor%2BParties%2Bwww.She9.blogspot.com%2B%2525286%252529.jpg(,)http://4.bp.blogspot.com/_85zsL9qIXm0/S9xnZ1ayhhI/AAAAAAAAJ7Q/vciqWFICc0E/s1600/Patiala%2BFashion%2Bwww.She9.blogspot.com%2B(2).jpg