India




Punjabi




Punjab




Patiala



Nabha (Punjabi: ) is a city and municipal council in the Patiala district to the south-west of the Indian state of Punjab. In 1998, the annual income of Nabha state was Rs 1,50,000/-.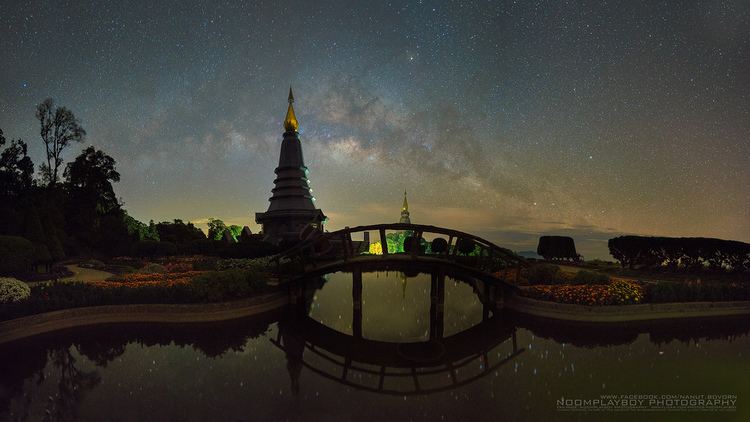 Nabha is located at 30.37°N 76.15°E? / 30.37; 76.15. It has an average elevation of 246 metres (807 feet).
Being Royal city, Nabha has a number of building with historical importance:
Hira Mahal: Residence of the royal family. The gardens and orchards surrounding it have developed into the Hira Mahal Colony
Qila Mubarak: Situated at the heart of the city in dipliated condition (various government offices housed here including the courts shifted to new building at Mini-Secretariat),
Hira Singh Park: Now known as municipal park, near Duladdi Gate. The park is home to the statue of Hira Singh Nabha
Royal Samadhis: on circular road, built in memory of deceased rulers of Nabha, now in a state of disrepair
The Courthouse of Nabha, the original residence of Wazir Ishwari Singh Katoch, Prime Minister of Kangra, father of Maharani Lilavati and cousin of Maharaja Sansar Chand of Kangra (father-in-law of Maharaja Ranjit Singh).
Old Temple of Shri Hanuman Ji (near Civil Hospital), Old Temple of Attharan Bhuji Mata Rani (Patiala Gate), Shri Vedas Mandir (Sadar Bazar), Kali Mata Mandir (near Dulladi Gate) are famous Hindu worship places
Gurdwara Dera Baba Ajaypal Singh famously known as Gurdwara Ghodhiyan Walla and Gurdwara Akalgarh Sahib
Mahtab Nagar Nabha (Named after Sardar Mehtab Singh Grewal, Mandi Minister with Nabha Maharaja Hira Singh Court)
King George V Silver Jubilee Park (Near Santoshi Mata Mandir, Dulladi Gate)
Mata Rajrajeshwari Balasundari Ji Mandir,popularly been known as chownk wala mandir,is a great mighty temple with great historical significance,which was build approximately 250-300 years ago by the king of the stae.This temple has been a point of religious belives since times inn memorial and too attracts people from far away areas.
Mata Jwala JI Mandir,Bhattan Street,Mehas Gate Road.This temple is of royal goddes Durga along with idols of Lord Shiva,Mata Parvati,Ganesha,Lord Mahavira Hunumana and Lord Bharav Nath.
Please note that there are two locations of Royal Samadhis, one is for the family of Hira Singh, the other, the original rulers of Nabha is located on the grounds of Punjab Public School, near the water tank, on what was originally known as Shyam Bagh (near Jamunawali Sark (Road)), there rests Maharaja Devinder Singh, his two sons, his wives, Maharani Lilavati, Maharani Mann Kaur and "Cheteanwali" Rani. Dr. Sumerendra Vir Singh Chauhan, from the family of Maharani Lilavati, and uncle of the present Raj Kumari of Nabha wife of Maharaja Pratap Singhs second son, is negotiating with the present authorities to allow for repairs to take place of the Royal samadhis of the original rulers. Also the Samadhi of Maharani Lilavatis mother is located in the Ram Temple near Hira Mahal.
Nabha Wikipedia
(,)https://c2.staticflickr.com/8/7282/16017336634_33a682f039_b.jpg(,)http://www.intbau.org/archive/india/Images/nabhaquilaandroon.jpg(,)http://i0.wp.com/singhstation.net/wp/wp-content/uploads/2014/08/gurdwara-nabha-sahib-green-project.jpg%3Fresize%3D620%252C330(,)https://c1.staticflickr.com/9/8596/16455899218_f9b2a07be1_b.jpg(,)http://3.imimg.com/data3/VW/QL/HTT-1448/1448_2014-11-08-15-06-28_1415439389.png(,)http://sikhsiyasat.net/wp-content/uploads/2014/08/Giani-Mull-Singh-Ji-Curtain-Raising-at-Nabha-Sahib-Park-e1408205715759.jpg(,)http://sikhsiyasat.net/wp-content/uploads/2014/08/Gurdwara-Nabha-Sahib-Green-Kar-Sewa.jpg(,)http://punjabtimeline.com/wp-content/uploads/2014/08/Giani-Mal-Singh-Ji-Praying-for-Plant-Sapling-NabhaSahib.jpg(,)http://ecx.images-amazon.com/images/I/21p0KH%252B-SpL._SX466_.jpg(,)http://img.worldarchitecture.org/net/mim.aspx%3Ffile%3Dnabha-01.jpg%26wi%3D730%26he%3D400
(,)http://claridges.com/the-claridges-nabha-residence-mussoorie/fullsize/dining/1.jpg(,)http://travelsnooz.files.wordpress.com/2014/01/cl.jpg(,)http://www.hotelcityheart.in/wp-content/uploads/2013/12/restaurant-hotel-city-heart.jpg(,)http://www.cleartrip.com/places/hotels//7076/707627/images/Lobby_w.jpg(,)http://travelsnooz.files.wordpress.com/2014/01/cl4.jpg(,)http://media-cdn.tripadvisor.com/media/photo-s/04/14/ff/55/the-claridges-nabha-residence.jpg(,)http://media-cdn.tripadvisor.com/media/photo-s/04/25/04/fc/the-claridges-nabha-residence.jpg(,)http://www.cleartrip.com/places/hotels//7076/707627/images/The_Claridges_Nabha_w.jpg(,)http://www.indianholiday.com/pictures/hotel/hotelgalleryn/nabha-palace-mussoorie-4314-27.jpg(,)http://www.indianholiday.com/pictures/hotel/hotelgalleryn/nabha-palace-mussoorie-4314-44.jpg(,)http://www.cleartrip.ae/places/hotels//7076/707627/images/Deluxe_room_w.jpg(,)http://media-cdn.tripadvisor.com/media/photo-s/04/25/04/f6/the-claridges-nabha-residence.jpg(,)https://gos3.ibcdn.com/the-claridges-nabha-residence-heritage-property-mussoorie-facade-28606223g.jpg(,)http://www.mysticindia.co.uk/images/photos/square/JCwzJFUsQGBgCmA.jpg(,)http://www.cleartrip.ae/places/hotels//7076/707627/images/duplex_room_w.jpg(,)https://static.crazeal.com/79/37/1364816403779.jpg(,)https://static.crazeal.com/49/54/1318234235449.jpg(,)https://static.crazeal.com/52/69/1365068416952.jpg(,)http://travelindia365.com/wp-content/uploads/2009/03/3.jpg