Fallon is best known as the co-author of a 2013 Texas law which allows students and employees of independent school districts to say, "Merry Christmas", rather than "Happy Holidays."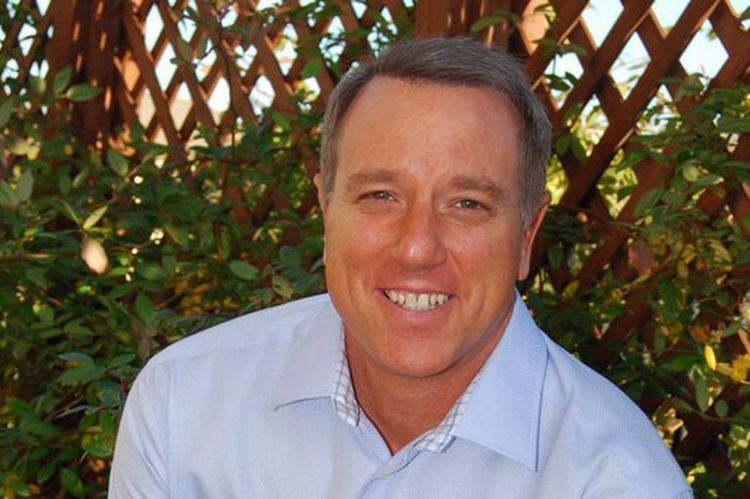 Internet sites reveal little about Fallon prior to his initial enrollment at the University of Massachusetts, campus not given, other than that both of his parents, names not given, earned their livelihoods as public schoolteachers. Intelius.com lists former residences for Fallon in Edgartown and Pittsfield, Massachusetts, but no dates are provided. He earned his bachelor's degree in Government and International Relations from the Roman Catholic-affiliated University of Notre Dame in South Bend, Indiana.
At Notre Dame, Fallon played varsity football under Coach Lou Holtz and was part of the 1988 national championship team. He ran a T-shirt business as a Notre Dame student and participated in campus and Republican political activities. He was a cadet in the Reserve Officers Training Corps of the United States Air Force. Subsequently, he served as a second lieutenant for four years, during which he received the Air Force Achievement Medal.
After college, Fallon relocated in the early 1990s to Denton County. He is the president and chief executive officer of Virtus Apparel, a company which specializes in clothing of military and patriotic design. Based in Prosper, in both Denton and Collin counties, it has a dozen national locations and about one hundred total employees.
Fallon is married to the former Susan Kimberly Garner (born c. 1980), who also has a former address in Edgartown, Massachusetts. The couple has two sons, Thomas and Mac. He is affiliated with the Holy Cross Catholic Church in The Colony, another suburban city in Denton County. He is a donor to Dallas Baptist University, Frisco Family Services, and the Boys and Girls Club of America.
In 2009, Fallon waged a grassroots campaign which netted him 57 percent of the vote to defeat three opponents for an at-large seat on the Frisco City Council. In the Denton County portion of Frisco, which consists of about one-third of the voters in House District 106, Fallon polled 65 percent of the vote. In his first year on the city council, Fallon voted against a tax rate increase. In 2010, he voted against a city budget that would have increased the municipal debt. In May 2011, his council colleagues chose him as Mayor Pro Tem.
In 2012, Fallon easily won the Republican nomination in the reconfigured District 106 in which incumbent Republican Rodney Anderson of Grand Prairie did not run. Instead, Anderson waited two years and in 2014 unseated incumbent Republican Linda Harper-Brown in the primary election in neighboring District 105. To win his House nomination, Fallon defeated Amber Joelle Fulton (born c. 1969), a former trustee of the Lewisville Independent School District, 5,806 (71.3 percent) to 2,333 (28.7 percent). Fulton proclaimed herself a "conservative" in the District 106 race. The year before, she unsuccessfully lobbied state legislators to gain approval for the school district to increase local taxes without the need for an election. Not long afterward, Fulton was defeated for reelection as a board trustee.
Fallon won the general election on November 6, 2012, 41,785 (83.2 percent) to Libertarian Party nominee Rodney Caston's 8,455 votes (16.8 percent). No Democrat sought the seat.
Fallon serves on the House committees of (1) Human Services and (2) Technology.
Fallon defended his "Merry Christmas" law in an appearance on David Barton's WallBuilders Live radio program. Fallon told co-host Rick Green, a former member of the Texas House from Hays County in suburban Austin, that those offended by public schools hosting Christmas parties should examine their own hearts to evaluate their attitudes. Both Fallon and Green said that no citizen has a constitutional right "not to be offended" Fallon vowed to make T-shirts with a Christmas theme for pupils to wear on the day before the holiday break.
A pro-life legislator, Fallon supported in 2013 the ban on abortion after twenty weeks of gestation; the measure passed the House, 96-49. He co-sponsored companion legislation to increase medical and licensing requirements of abortion providers, a measure which opponents claim will cause some abortion clinics in the state to close their doors. These issues brought forth an unsuccessful filibuster in the Texas State Senate by Wendy R. Davis of Fort Worth who in 2014 is the Democratic nominee for governor opposite the Republican Greg Abbott, the choice of Fallon. The Texas Right to Life Committee rated Fallon 73 percent favorable.
Fallon opposed the bill to establish a taxpayer-funded breakfast program for public schools; the measure passed the House, 73-58. He co-sponsored legislation to provide marshals for school security as a separate law-enforcement entity. He co-sponsored the successful bill to extend the franchise tax exemption to certain businesses. He voted against adoption of the biennial state budget. He voted against the bill to prohibit texting while driving, which nevertheless passed the House, 97-45. He voted to require testing for narcotics of those individuals receiving unemployment compensation. He voted against the "equal pay for women" measure, which passed the House, 78-61.
Fallon co-sponsored the measure to forbid the state from engaging in the enforcement of federal regulations of firearms. He co-sponsored legislation to allow college and university officials to carry concealed weapons on campus and in vehicles in the name of security. He voted to reduce the time required to obtain a concealed-carry permit. He backed the redistricting bills for the state House and Senate and the United States House of Representatives. Fallon voted for term limits for certain state officials. To protect election integrity, Fallon supported legislation to forbid an individual from turning in multiple ballots.
In 2013, Phyllis Schlafly's Eagle Forum, managed in Texas by Cathie Adams, a former state chairman of the Texas Republican Party and a Fallon supporter, rated Fallon 95 percent. The Young Conservatives of Texas scored him 92 percent. The Texas League of Conservation Voters rated him 25 percent; Environment Texas, 28 percent. Texans for Fiscal Responsibility, an interest group founded by Michael Quinn Sullivan, rated Fallon 98 percent; the Texas Association of Business, 80 percent. The National Rifle Association rated him 92 percent.