Hangul

박신혜




Education

Chung-Ang University


Family

Park Shin-won


Height

1.68 m





Agent

S.A.L.T Entertainment




Role

Actress




Years active

2003–present




Name

Park Shin-hye




Siblings

Park Shin-won







Born

February 18, 1990 (age 33) (

1990-02-18

) Gwangju, South Korea


Notable work

Tree of Heaven,You're Beautiful,Heartstrings,Flower Boys Next Door,The Heirs,Pinocchio


Movies

The Royal Tailor, Beauty Inside, Miracle in Cell No. 7




TV shows

The Heirs, Pinocchio, You're Beautiful, Heartstrings, Flower Boys Next Door


Similar People

Lee Min‑ho, Lee Jong‑suk, Jung Yong‑hwa, Kim Woo‑bin, Jang Keun‑suk




Profiles




Twitter

Instagram




Occupation

Actress, Singer, Model



Park Shin Hye - BEST DANCE COMPILATION [HD]
Park Shin-hye (Hangul: 박신혜; Hanja: 朴信惠, born 18 February 1990) is a South Korean actress and singer. She gained recognition for starring in melodramas Stairway to Heaven (2003) and Tree of Heaven (2006). Considered one of the most prolific actresses of her age, Park received further recognition for her roles in the television dramas You're Beautiful (2009), The Heirs (2013), Pinocchio (2014–2015) and Doctor Crush (2016).
Contents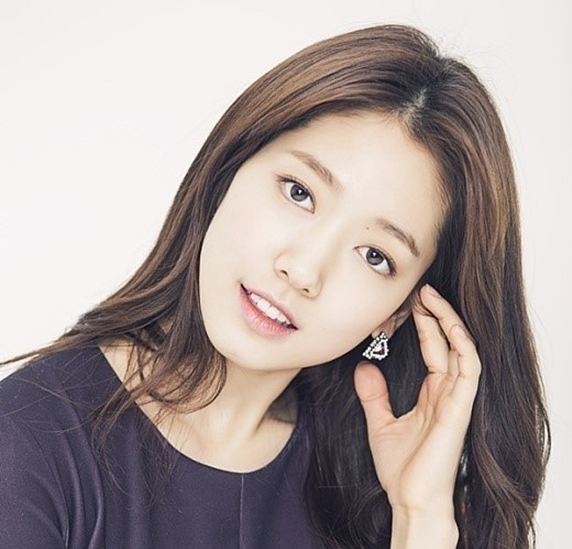 In 2015, Park ranked 33rd in Forbes Korea Power Celebrity list, and 12th in 2017.
Kim Woo Bin & Park Shin Hye accepting reward for 'Popular TV Drama Actor Actress Award in China'
Early life and education
Park was born in Gwangju, but raised in Songpa District, Seoul. She made her first appearance on music video "Flower" by singer Lee Seung-hwan. She then underwent formal training in singing, dancing and acting.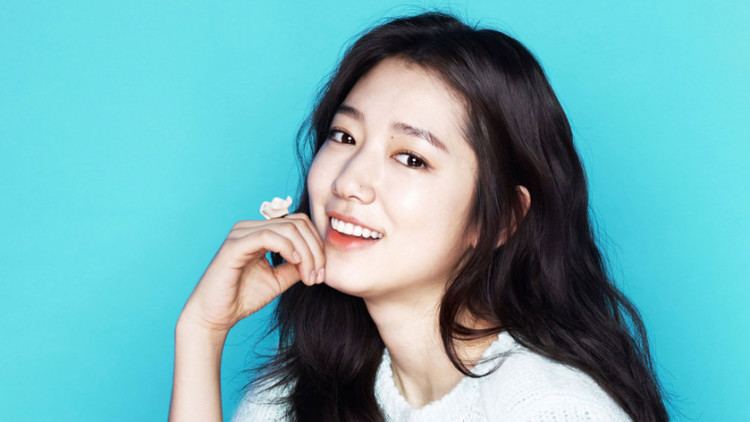 Park enrolled at Chung-Ang University in 2009 and graduated in 15 February 2016 with a degree in Theater.
2003–2007: Beginnings
Park's breakthrough role came when she played the younger version of Choi Ji-woo's character in the popular Korean drama Stairway to Heaven in 2003. She then starred in Tree of Heaven (2006) and received praise from critics for her performance. The series was also aired in Japan, thus giving Park more exposure abroad.
Park made her film debut in the movie Evil Twin (2007), a summer horror flick where she portrayed two roles: one as the main character, and the other as the ghost of the main character's sister, who haunts the other sister after her death. She then featured in Goong S, a spin-off to Princess Hours (2006).
2009–2012: Rising popularity
Park gained more recognition after starring as a cross-dressing heroine in You're Beautiful (2009) alongside Jang Keun-suk. The series gained a cult following, and earned high ratings in Japan. She released the songs "Lovely Day" and "Without Words" for the drama's original soundtrack.
In 2010, Park starred in the low-budget romantic comedy film Cyrano Agency, which revolved around a dating agency that helps its customers win the hearts of the people they desire. The sleeper hit became a critical and commercial success, attracting 2.7 million admissions nationwide, becoming the 8th best selling film of the year. Park won the "Most Popular Actress" award in film category at the Baeksang Arts Awards.
Park then starred in MBC's youth melodrama Heartstrings opposite Jung Yong-hwa. The same year, Park featured in her first Taiwanese drama, Hayate The Combat Butler, based on the Japanese shōnen manga of the same name.
In 2012, Park was cast in the 3rd season of KBS drama special, Don't Worry, I'm a Ghost which was broadcast on 15 July. Her performance in the drama won her the Best One-Act Special Actress Award at the 2012 KBS Drama Awards.
2013–2015: 10th debut anniversary and overseas popularity
In 2013, Park starred in the third installment of tvN's "Flower Boy" series entitled Flower Boys Next Door along with actor Yoon Shi-yoon. She then featured in Miracle in Cell No. 7. Ticket sales of the film reached 12.32 million, making it one of the highest grossing Korean films. She went on to win the "Best Supporting Actress" award at the 33rd Korean Association of Film Critics Awards.
To celebrate her 10th anniversary as an actress, Park held the "2013 Park Shin Hye Asia Tour: Kiss Of Angel" in four Asian countries, becoming the first actress to hold a tour spanning across Asia. She then starred in actor and singer So Ji-sub's music video "Eraser" for his album Two'clock… Playground, alongside former child actor Yoo Seung-ho.
The same year, Park co-starred alongside Lee Min-ho in The Heirs, a teen drama written by Kim Eun-sook. The Heirs enjoyed immense popularity both locally, with a peak rating of 28.6%, and internationally, having over one billion cumulative views on the Chinese streaming website iQiyi. Park experienced a surge in popularity domestically and internationally, and became a Hallyu star. She was given the "Popular Foreign Actress" award at the 2013 Anhui TV Drama Awards.
In 2014, Park plays the role of the Queen in historical film The Royal Tailor. The same year, Park starred in Pinocchio opposite actor Lee Jong-suk, playing the heroine of the drama which has a chronic symptom called "Pinocchio complex", breaking into violent hiccups when she tells lies. Pinocchio became a hit, earning an estimated US$5.62 million for broadcasting rights in just one year.
With The Heirs at the end of 2013 and Pinocchio in 2014 she was included Forbes Korea's Korea Power Celebrity list where she placed 33rd. The same year, MBC's Section TV Entertainment Relay dubbed her "Nation's Little Sister". Park also received the Prime Minister's Commendation at the Korea Popular Culture Awards for her contribution to Hallyu.
2016–present: Continued success
In 2016, Park made her small-screen comeback in SBS' medical drama Doctors, where she plays a troubled teenager who later transformed to become a successful doctor. The drama topped viewership ratings and popularity charts during its 10-week broadcast. She then featured in the film My Annoying Brother, alongside actor Jo Jung-suk and Do Kyung-soo of Exo. The same year, Park was chosen as the Most Favored Korean Actress by fans of the Korean Wave in the United States.
In 2017, Park will star in the crime thriller film Silent Witness, a Korean remake of the 2013 Hong Kong film alongside Choi Min-sik.
Endorsements
Park has became one of the most in demand endorsers after her hit drama Pinocchio (2014–2015). Brands like Mamonde and Median reportedly saw a surge in sales due to Park. Park also endorses several international brands like Austrian jewelry brand Swarovski and Filipino clothing brand Bench. She is also the first Korean star to be chosen as a model for Visa.
Social activities
Since 2011, Park has set up the "Starlight Angel Project", spearheading activities to help children both at home and abroad. In 2009, Park established the "Shinhye's Centre" in Ghana, which included a library and audio visual hall. A second center was built in Manila, Philippines in 2016. She has a sponsored child named Abanne.
On 24 November 2016, Park became the 36th inductee of the Korea Food for the Hungry International's Philanthropy Club, a select group of donors who have given at least US$85 thousand to the organization.
Park has also participated regularly in charitable causes; such as the 'Hopes, Dreams, Happy Trip to Korea' fund raising event hosted by non-profit organization 'Good Friends Save Children' (GFSC) and Lovely Hands campaign by Lotte Department Store. She also makes donations to charitable causes regularly.
Filmography
Actress
2023
Doctor Slump (TV Series)
as
Nam Ha-neul
2021
Sijipeuseu: The Myth (TV Series)
as
Kang Seo Hae
2018
Memories of the Alhambra (TV Series)
as
Jung Hee Joo
2017
Heart Blackened
as
Choi Hee-jeong
2016
My Annoying Brother
as
Lee Soo-Hyun
2016
Dakteoseu (TV Series)
as
Hye-Jung
2016
Doctors (TV Series)
as
Hyejeong Yoo
2015
The Beauty Inside
as
Woo-jin
2014
Pinocchio (TV Series)
as
Choi In-ha
- Peter Pan (2015) - Choi In-ha
- The North Wind and the Sun (2015) - Choi In-ha
- The Red Shoes (2015) - Choi In-ha
- The Scarlet Letter (2015) - Choi In-ha
- The Emperor's New Clothes (2015) - Choi In-ha
- Don Quixote (2015) - Choi In-ha
- Hansel and Gretel (2014) - Choi In-ha
- The Gift of the Magi (2014) - Choi In-ha
- The Magic Flute (2014) - Choi In-ha
- A Midsummer Night's Dream (2014) - Choi In-ha
- The Boy Who Cried Wolf (2014) - Choi In-ha
- The Pied Piper (2014) - Choi In-ha
- One Lucky Day (2014) - Choi In-ha
- The Frog in the Well (2014) - Choi In-ha
- Two Years' Vacation (2014) - Choi In-ha
- The King Has Donkey Ears (2014) - Choi In-ha
- Romeo and Juliet (2014) - Choi In-ha
- The Snow Queen (2014) - Choi In-ha
- The Ugly Duckling (2014) - Choi In-ha
- Pinocchio (2014) - Choi In-ha
2014
The Royal Tailor
as
The Queen
2013
Heirs (TV Series)
as
Cha Eun Sang
- A Happy Ending for Kim Tan and Eun Sang (2013) - Cha Eun Sang
- The War Between Heirs (2013) - Cha Eun Sang
- Reunions Are Difficult (2013) - Cha Eun Sang
- A New Kind of Love (2013) - Cha Eun Sang
- Forced To Be Apart (2013) - Cha Eun Sang
- The Engagement Between Kim Tan and Rachel is Dissolved (2013) - Cha Eun Sang
- The Continuity of Sweet Love (2013) - Cha Eun Sang
- True Love in Silence (2013) - Cha Eun Sang
- Kim Tan and Eun Sang Are Open With Their Romance (2013) - Cha Eun Sang
- Twist and Turns Between Kim Tan and Eun Sang (2013) - Cha Eun Sang
- The Plan To Save Love (2013) - Cha Eun Sang
- Kim Tan and Young Do Fight for Love (2013) - Cha Eun Sang
- Kim Tan and Eun Sang's Romantic Kiss on the Rooftop (2013) - Cha Eun Sang
- The Bossy Young Do And The Warm Kim Tan (2013) - Cha Eun Sang
- A Tense Situation Between Young Do and Kim Tan (2013) - Cha Eun Sang
- Eun Sang Transfers to Imperial High School (2013) - Cha Eun Sang
- Meeting Under the Same Roof (2013) - Cha Eun Sang
- A Romantic Relationship and Emotional Entanglements (2013) - Cha Eun Sang
- A Love Encounter (2013) - Cha Eun Sang
- Romance Between The Heirs Start (2013) - Cha Eun Sang
2013
Fabulous Boys (TV Series)
as
Girl
- Episode #1.1 (2013) - Girl
2013
One Perfect Day (Video short)
as
Eun-hee
2013
Flower Boy Next Door (TV Series)
as
Go Dok Mi
- Love Your Neighbor (2013) - Go Dok Mi
- Love Sometimes Seeks a Further Path (2013) - Go Dok Mi
- Love Is to See Different Maps at Times (2013) - Go Dok Mi
- Is It to Dream a New Dream? (2013) - Go Dok Mi
- The Wind Is Blowing. I Like You (2013) - Go Dok Mi
- Can I Go Back to Being the Old Me? (2013) - Go Dok Mi
- If You Want to Know About Your Enemy, See Things from His Eyes, Not Yours (2013) - Go Dok Mi
- I Love You as Much as I Know You, I Know You as Much as I Love You (2013) - Go Dok Mi
- There's a Hazardous Tunnel Zone Ahead (2013) - Go Dok Mi
- Pride and Prejudice and Misunderstanding (2013) - Go Dok Mi
- The Related Keywords for 'meeting' Are 'fate' and 'ill-fated' (2013) - Go Dok Mi
- I Make Up 100 Reasons to Meet You by Chance (2013) - Go Dok Mi
- No Such Thing as Kind Lies or White Lies? (2013) - Go Dok Mi
- First Love Hurts and Unrequited Love Is Sad (2013) - Go Dok Mi
- Just Leave Me Alone! Please!! (2013) - Go Dok Mi
- I Steal Peeks at Him Everyday (2013) - Go Dok Mi
2013
Miracle in Cell No. 7
as
Ye-Seung (adult)
2012
Drama Special (TV Series)
as
Kim Yeon Hwa
- Don't Worry, I'm a Ghost (2012) - Kim Yeon Hwa
2011
Hayate the Combat Butler (TV Series)
as
Xiao-Zhi
2011
You've Fallen for Me (TV Series)
as
Lee Gyu-won
- Let Your Dreams Fly (2011) - Lee Gyu-won
- Smile, You (2011) - Lee Gyu-won
- Fly High (2011) - Lee Gyu-won
- Don't Cry (2011) - Lee Gyu-won
- At That Place, at That Time (2011) - Lee Gyu-won
- Slowly to You (2011) - Lee Gyu-won
- Romance Expressway (2011) - Lee Gyu-won
- My Dearest Crybaby (2011) - Lee Gyu-won
- I Will- Move On- (2011) - Lee Gyu-won
- In Order to Move On (2011) - Lee Gyu-won
- Confession (2011) - Lee Gyu-won
- To Tomorrow (2011) - Lee Gyu-won
- Champion (2011) - Lee Gyu-won
- It's Only My World (2011) - Lee Gyu-won
- Someone I Came Across (2011) - Lee Gyu-won
2010
Green Days
as
Oh Yi-Rang (voice)
2010
Cyrano Agency
as
Min-yeong
2009
You Are Beautiful (TV Series)
as
Go Mi-nyu / Go Mi-nam
2008
Bicheonmu (TV Series)
as
A Li Shui (as Park Shin Hye)
2007
Kimcheed Radish (TV Series)
as
Jang Sa-Ya
2007
The Evil Twin
as
So-yeon / Hyo-jin
2007
Goong s (TV Series)
as
Shin Se-Ryung
2006
Seoul 1945 (TV Series)
as
Choi Geum-Hee
2006
Tree of Heaven (TV Series)
as
Hana
- Episode #1.10 (2006) - Hana
- Episode #1.9 (2006) - Hana
- Episode #1.8 (2006) - Hana
- Episode #1.7 (2006) - Hana
- Episode #1.6 (2006) - Hana
- Episode #1.5 (2006) - Hana
- Episode #1.4 (2006) - Hana
- Episode #1.3 (2006) - Hana
- Episode #1.2 (2006) - Hana
- Episode #1.1 (2006) - Hana
2003
Stairway to Heaven (TV Series)
Soundtrack
2014
Pinocchio (TV Series) (performer: "Love is Like Snow", "Dreaming a Dream")
2013
Heirs (TV Series) ("Story")
2009
You Are Beautiful (TV Series) (performer - 1 episode)
- Episode #1.13 (2009) - (performer: "Fly Me to the Moon")
Self
2020
Knowing Bros (TV Series)
as
Self - Guest
- Episode #1.220 (2020) - Self - Guest
2012
Running Man (TV Series)
as
Self
- Oh My Goddess (2016) - Self
- SBS Broadcasting Center II (2013) - Self
- SBS Prism Tower, Sangam-dong, Mapo-gu, Seoul (2012) - Self
- Poeun Art Hall, Suji-gu, Yongin, Gyeonggi-do (2012) - Self
2012
Mnet Asian Music Awards (TV Series)
as
Self - Presenter
- 2015 Mnet Asian Music Awards (2015) - Self - Presenter
- 2012 Mnet Asian Music Awards (2012) - Self - Presenter
2014
Infinite Challenge (TV Series)
as
Self - Guest
- Cheerleading Squad #1 (2014) - Self - Guest
2011
Melon Music Awards (TV Series)
as
Self - Performer
- 2011 Melon Music Awards (2011) - Self - Performer
2007
2 Days 1 Night (TV Series)
as
Self (2014)
2005
Cute or Crazy (TV Mini Series)
as
Self
References
Park Shin-hye Wikipedia
(Text) CC BY-SA