Nationality

South Korean




Hangul

최민식




Education

Dongguk University


Agent

C-JeS Entertainment


Role

Actor





Years active

1989–present




Name

Choi Min-sik




Occupation

Actor




Hanja

崔岷植




Siblings

Guang-il Choi









Born

April 27, 1962 (age 53) (

1962-04-27

) Seoul, South Korea


Spouse

Kim Hwal-Ran (m. 1999), Lee Hwa-yeong (m. 1990–1996)




Awards

Grand Bell Award for Best Actor


Movies

The Admiral: Roaring, Lucy, Oldboy, I Saw the Devil, New World




Similar People

Park Chan‑wook, Kim Han‑min, Park Hoon‑jung, Ha Jung‑woo, Kim Jee‑woon
Lucy international trailer 1 2014 scarlett johansson choi min sik movie hd
Choi Min-sik (Hangul: 최민식 [tɕʰwe minɕʰik]; born January 22, 1962) is a South Korean actor. He is best known for his critically acclaimed roles in Oldboy (2003), I Saw the Devil (2010), and The Admiral: Roaring Currents (2014). He also starred alongside Scarlett Johansson in the 2014 French film Lucy.
Contents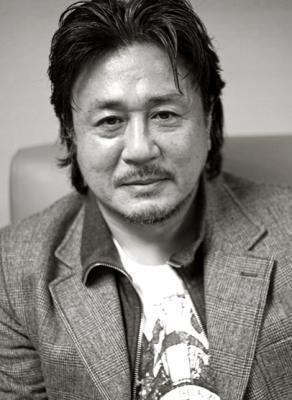 Together with Song Kang-ho and Sol Kyung-gu, Choi is considered to be among the most talented and critically acclaimed South Korean actors.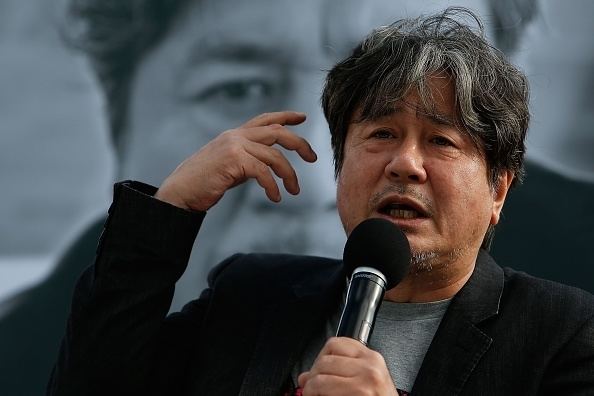 Year of the 4 actors choi min sik
Early life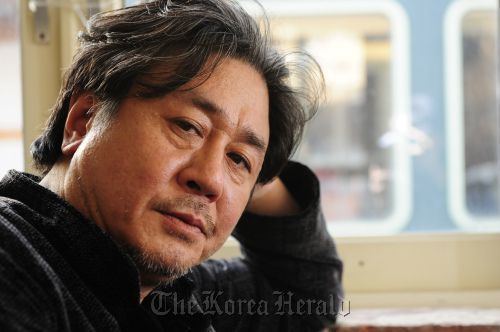 Choi was born on January 22, 1962 in Seoul, South Korea. When he was in third grade, Choi was diagnosed with tuberculosis and told that he could not be cured. He claims to have regained his health by a month-long stay in the mountains.
Career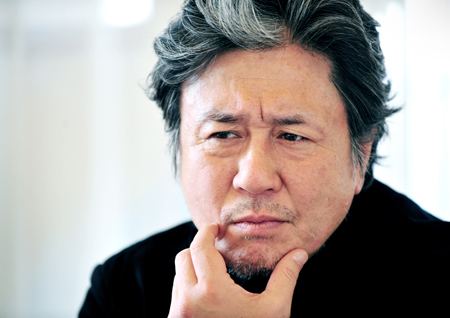 Graduating with a degree in theatre from Dongguk University, Choi began his career as a theatre actor. He then started filming, playing roles in Park Jong-won's early movies, like Kuro Arirang and Our Twisted Hero. He continued to act on stage, as well as in television dramas like The Moon of Seoul with Han Suk-kyu.
In 1997 he played a police investigator in Song Neung-han's No. 3, and then accepted a role in Kim Jee-woon's debut film The Quiet Family. The first real success came with his role of a North Korean agent in Shiri in 1999. The film was not only critically acclaimed but also achieved box office success. Choi received the Best Actor award at Grand Bell Awards for his portrayal. In the same year he also took part in a stage production of Hamlet, and then starred in Happy End, where he portrayed a man who is cheated on by his wife. In 2001 he took the role of a gangster opposite Cecilia Cheung in Failan.
A year later he portrayed Jang Seung-eop, a Joseon painter in Im Kwon-taek's Chihwaseon, which was awarded the Best Director prize in Cannes. In 2003 he starred in Park Chan-wook's Oldboy, which made him popular not only in South Korea but overseas, as well.
He continued displaying his versatility in 2004 and 2005, playing a trumpet player in Springtime, a struggling former boxer in Ryoo Seung-wan's Crying Fist, and a child murderer in Sympathy for Lady Vengeance, the last film in Park Chan-wook's revenge trilogy.
In 2005 he and Song Kang-ho were accused by director and Cinema Service head Kang Woo-suk of being greedy for money and demanding profit share for "contribution" when no contribution was done. Kang later rescinded the statement and apologized.
At various points during 2006, Choi (and other South Korean film industry professionals, together and separately from Choi) demonstrated in Seoul and at the Cannes Film Festival against the South Korean administration's decision to reduce the Screen Quotas from 146 to 73 days as part of the Free Trade Agreement with the United States. As a sign of protest, Choi returned the prestigious Okgwan Order of Cultural Merit which had been awarded to him, saying, "To halve the screen quota is tantamount to a death sentence for Korean film. This medal, once a symbol of pride, is now nothing more than a sign of disgrace, and it is with a heavy heart that I must return it."
In the next four years, Choi went on a self-imposed exile from making films, begun in protest over the screen quota but also partly due to the studios' reluctance to hire the outspoken and politically active actor. Instead he returned to his theater roots in the 2007 staging of The Pillowman, his first play in seven years.
During the retrospective on Choi held at the 14th Lyon Asian Film Festival in November 2008, the actor was asked his reaction to the upcoming remake of Oldboy, and he admitted to the French reporters present that he was upset at Hollywood for using what he described as pressure tactics on Asian and European filmmakers so they could remake foreign movies in the United States.
Choi made his comeback in Jeon Soo-il's 2009 art film Himalaya, Where the Wind Dwells, in which he was the only South Korean actor working with locally cast Tibetan actors.
Though Kim Jee-woon's 2010 action thriller I Saw the Devil drew criticism from some quarters for its ultra-violent content, reviewers agreed that Choi's performance as a serial killer was memorable and the film emerged as a Box Office success.
He did voice acting for Leafie, A Hen into the Wild, which in 2011 became the highest grossing South Korean animated film in history. In his 2012 follow-up Nameless Gangster: Rules of the Time, Choi played another complex, layered antihero, and the Yoon Jong-bin film was both a critical and box office hit.
Choi's next film was Park Hoon-jung's New World, a 2013 noir about an undercover cop in the world of gangsters, which also became successful critically and commercially.
For his English-language debut, Choi appeared in Luc Besson's Lucy (2014), in the role of a gangster who kidnaps a girl and forces her to become a drug mule (Scarlett Johansson), but she inadvertently acquires superhuman powers.
He then played Yi Sun-sin in the blockbuster period epic The Admiral: Roaring Currents about the Battle of Myeongnyang, regarded as one of the admiral's most remarkable naval victories. Roaring Currents became the all-time most watched film in South Korean film history, the first ever to reach 15 million admissions and the first local film to gross more than US$100 million.
Theater
The Pillowman (2007)
Leave When They're Applauding (2000)
Hamlet (1999)
Taxi Driver (1997)
Equus (1990)
References
Choi Min-sik Wikipedia
(Text) CC BY-SA