Norway




www.odda.kommune.no


1,615.89 km2


Hardanger




John Opdal (H)



Odda is a municipality in Hordaland county, Norway. The municipality is located in southeastern Hordaland county, surrounding the southern end of the Sorfjorden. The administrative centre is the town of Odda, which is also the main commercial and economic centre of the entire Hardanger region. Other villages in the municipality include Botnen, Eitrheim, Hara, Roldal, Seljestad, Skare, and Tyssedal.
In 1927, Erling Johnson, working at Odda Smelteverk, invented a process to produce three-component, NPK fertilizers. This process is now known as the Odda process.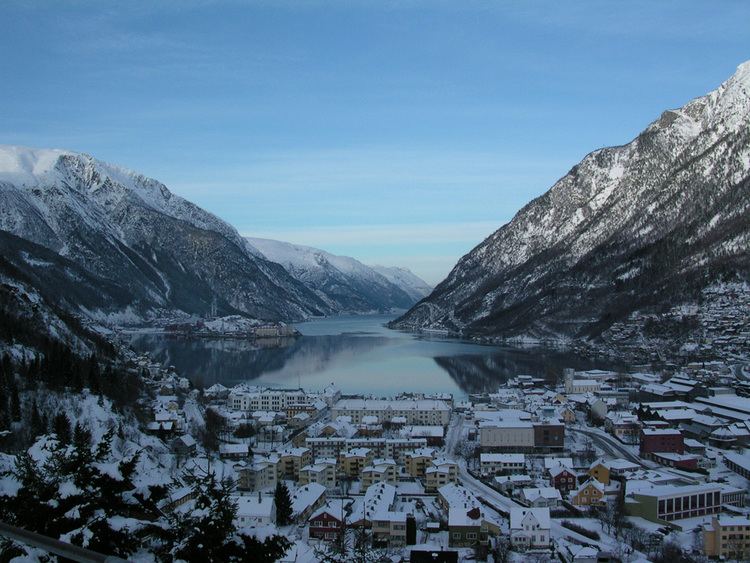 The Roldal Stave Church was built in the years 1200–1250 in the present-day village of Roldal. This is one of the oldest structures in the municipality.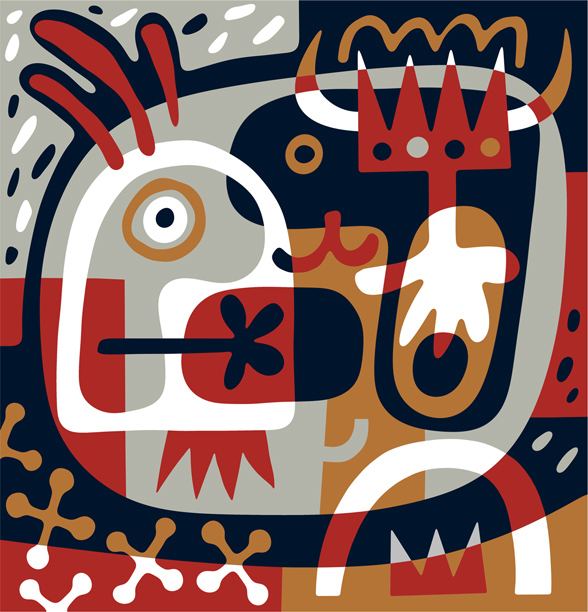 During the 19th century, Odda became a significant tourist destination. Visits ranged from English pioneers around 1830 to the German Emperor Kaiser Wilhelm II, who visited Odda every year between 1891 and 1914. This led to the construction of several hotels in the municipality.
The present Odda municipality is centred on a modern town which grew up around smelters built at the head of the Sorfjorden branch of the Hardangerfjord in the mid-twentieth century, drawing migrants from different parts of Norway.
The carbide production and the subsequent production of cyanamide was started in 1908 after the water power plant was operational and provided the necessary electricity for the arc furnaces. The plant was the largest in the world and remained operational till 2003 shortly after the plant was sold to Philipp Brothers Chemicals Inc. The Norwegian government tried to get the site recognized together with other industrial plants as a UNESCO World Heritage Site. In 2010 an international report stated: What makes Odda smelteverk so important and central to the application of Norway's hydro power sites and pioneer chemical industry as a World Heritage Site is the fact that here in an internationally unique way the physical remains of an early chemical production process are still present.
Odda municipality is very mountainous and the settlements are all located in valleys. Because of the many mountains, there are many large waterfalls including Latefossen, Espelandsfossen, and Tyssestrengene. There are also many large lakes such as Sandvinvatnet, Votna, Valldalsvatnet, Roldalsvatnet, Ringedalsvatnet, Langavatnet, and parts of Stavatn. On top of the high mountains in western Odda is the vast Folgefonna glacier, including the Buarbreen glacier near the town of Odda. Part of Folgefonna National Park is in Odda. The western part of the municipality sits on top of the southern part of the Hardangervidda plateau, which also includes part of the Hardangervidda National Park. The mountains Kistenuten and Sandfloegga are located on the plateau.
Odda Wikipedia
(,)http://upload.wikimedia.org/wikipedia/commons/1/13/Odda_i_februar_2004.jpg(,)https://m1.behance.net/rendition/modules/118202379/disp/e576a6b1fb48c9cbc691f5bbab83c418.jpg(,)https://m1.behance.net/rendition/modules/118202375/disp/2fb0a1ff8aa96b00dccefbcc041a515d.jpg(,)https://m1.behance.net/rendition/modules/118202383/disp/d99e50e4f0a7627e684b749d16f31ab6.jpg(,)http://www.ryanlavelle.net/Ryan%2520Lavelle%2520with%2520Tom%2520Holland.jpg(,)http://cdn.earthporm.com/wp-content/uploads/2014/12/norway-photography-37__880.jpg(,)http://upload.wikimedia.org/wikipedia/commons/a/a2/Old_norse,_ca_900.PNG(,)http://2.bp.blogspot.com/-1JgggOCJi7A/UsRD3Mp2WeI/AAAAAAAAHCg/SuhpmcVYhGs/s1600/01-01-2014%2B16-34-51.jpg
(,)http://thumbs.dreamstime.com/z/evening-hardangerfjord-landscape-beautiful-view-waterfall-odda-norway-39748380.jpg(,)http://38.media.tumblr.com/c30420d5b85c9762857fcbfd3e35e612/tumblr_moei0vMlEj1rtbxrwo1_1280.jpg(,)http://www.demilked.com/magazine/wp-content/uploads/2014/12/norway-landscape-photography-scandinavian-nature-2.jpg(,)https://s-media-cache-ak0.pinimg.com/736x/e3/f0/d0/e3f0d00984f5e714ad8570d44d6df03b.jpg(,)http://thumbs.dreamstime.com/z/norway-glacier-landscape-scenic-route-to-spectacular-folgefonna-national-park-near-odda-jondal-europe-48187866.jpg(,)http://thumbs.dreamstime.com/z/norway-mountain-glacier-landscape-scenic-route-to-spectacular-folgefonna-national-park-near-odda-jondal-europe-48188302.jpg(,)http://thumbs.dreamstime.com/z/norway-mountain-lake-landscape-scenic-route-to-spectacular-glacier-folgefonna-national-park-near-odda-jondal-europe-48188519.jpg
(,)https://s-media-cache-ak0.pinimg.com/736x/af/6a/d8/af6ad8988251a079792278403c24289f.jpg(,)https://photo1.hotelsclick.com/istanbul/127415/wide/odda-hotel-istanbul-bedroom.1.jpg(,)https://photo1.hotelsclick.com/istanbul/127415/wide/odda-hotel-istanbul-room-double.20.jpg(,)https://photo1.hotelsclick.com/istanbul/127415/wide/odda-hotel-istanbul-exterior.76.jpg(,)http://media-cdn.tripadvisor.com/media/photo-s/01/f0/e2/52/penthouse-room.jpg(,)http://www.ikea.com/ca/fr/images/products/odda-armoire-penderie-blanc__0246370_PE386064_S4.JPG(,)http://www.ikea.com/be/fr/images/products/odda-armoire-blanc__0283903_PE342034_S4.JPG(,)http://aff.bstatic.com/images/hotel/max500/480/4803354.jpg(,)http://s.productreview.com.au/products/images/m_504ee1a97d147.jpg(,)http://www.enviesdachats.com/images/4/odda-element-mural-porte-coulissante-blanc__0125095_PE215050_S4.JPG