Novokuznetsk (Russian: Новокузнецк; [nəvəkʊzˈnʲɛtsk]; literally: "new smith's") is a city in Kemerovo Oblast in south-western Siberia, Russia. Population: 547,904 (2010 Census); 549,870 (2002 Census); 599,947 (1989 Census).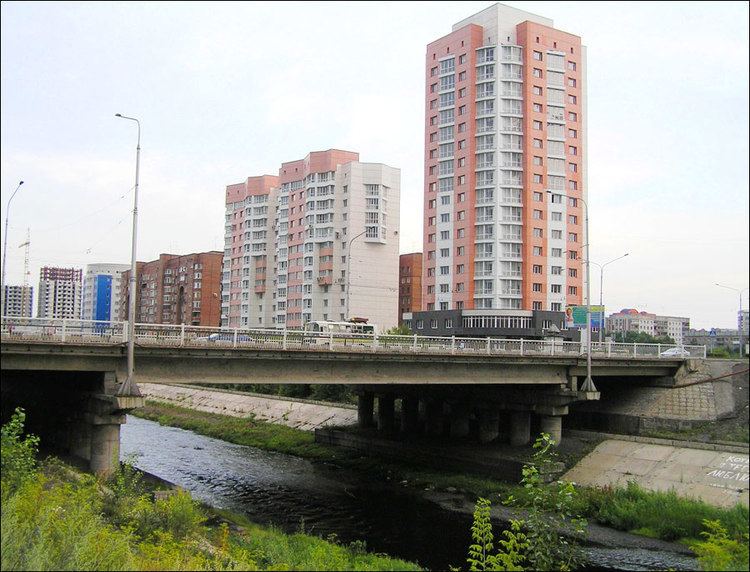 Founded in 1618 by men from Tomsk as a Cossack ostrog (fort) on the Tom River, it was initially called Kuznetsky ostrog (Кузне́цкий острог). It became the seat of Kuznetsky Uyezd in 1622. Kuznetsk (Кузне́цк) was granted town status in 1689. It was here that Fyodor Dostoevsky married his first wife, Maria Isayeva (1857). Joseph Stalin's rapid industrialization of the Soviet Union transformed the sleepy town into a major coal mining and industrial center in the 1930s. It merged with Sad Gorod in 1931. In 1931–1932, the city was known as Novokuznetsk and between 1932–1961 as Stalinsk (Ста́линск), after Stalin.
Within the framework of administrative divisions, Novokuznetsk serves as the administrative center of Novokuznetsky District, even though it is not a part of it. As an administrative division, it is incorporated separately as Novokuznetsk City Under Oblast Jurisdiction—an administrative unit with the status equal to that of the districts. As a municipal division, Novokuznetsk City Under Oblast Jurisdiction is incorporated as Novokuznetsky Urban Okrug.
Kuybyshevsky
Kuznetsky
Novoilyinsky
Ordzhonikidzevsky
Tsentralny
Zavodsky
Siberian State Industrial University
Novokuznetsk branch of Kemerovo State University
Kuzbass State Pedagogical Academy (at 2013 part NB KSU)
State Institute for Physicians Postgraduate Training (also known as Novokuznetsk Postgraduate Physician Institute), Russian Ministry of Health
Novokuznetsk Scientific Center of Medicosocial Expert Evaluation and Rehabilitation of Invalids, Federal Agency for Public Health and Social welfare
Institute of General Problems of Hygiene and Occupational Diseases, Russian Academy of Medical Sciences
Novokuznetsk is a heavily industrial city and is located in the heart of the Kuzbass region. Factories in the city include:
West-Siberian Metal Plant
Novokuznetsk Iron and Steel Plant
Metallurg Novokuznetsk is an ice hockey team based in Novokuznetsk, playing in the Kontinental Hockey League.The football team of the same name was recently promoted to the Russian first division below the premier .
RC Novokuznetsk compete in the Professional Rugby League, the highest division of rugby union in Russia.
Columbus Blue Jackets goaltender Sergei Bobrovsky was born in Novokuznetsk and played his first four professional seasons with Metallurg Novokuznetsk.
Washington Capitals defenseman Dmitry Orlov was born in Novokuznetsk and started his career with Metallurg Novokuznetsk.
The main airport is the Spichenkovo Airport. The city is also a major railway junction with both local and long distance trains. Local public transport is provided by trams, buses, and trolleybuses.
Novokuznetsk is twinned with:
Nizhny Tagil, Russia
Zaporizhia, Ukraine
Pittsburgh, United States
Banbury, United Kingdom