Citizenship

United States




Spouse

Nancy Bushnell




Known for

Pong


Children

Alissa Bushnell




Name

Nolan Bushnell




Movies

Something Ventured




Role

Entrepreneur










Born

Nolan Kay Bushnell February 5, 1943 (age 80) Clearfield, Utah (

1943-02-05

)


Institutions

AtariChuck E. Cheese's




Alma mater

University of UtahStanford University




Notable awards

Video Game Hall of FameConsumer Electronics Association Hall of Fame




Organizations founded

Atari, Chuck E. Cheese's, Atari, Inc., uWink, Kee Games, Oomba, Catalyst Technologies, Sente Technologies


Fields

Electrical engineering, Entrepreneurship


Similar People

Ted Dabney, Ralph H Baer, Allan Alcorn, Steve Wozniak, Steve Russell


Profiles




Twitter

LinkedIn
Cmsv tocs nolan bushnell 2013 10 08
Nolan Kay Bushnell (born February 5, 1943) is an American electrical engineer and businessman. He established Atari, Inc. and the Chuck E. Cheese's Pizza Time Theatre chain. Bushnell has been inducted into the Video Game Hall of Fame and the Consumer Electronics Association Hall of Fame, received the BAFTA Fellowship and the Nations Restaurant News "Innovator of the Year" award, and was named one of Newsweek's "50 Men Who Changed America." Bushnell has started more than twenty companies and is one of the founding fathers of the video game industry. He is currently on the board of Anti-Aging Games, but his latest venture is an educational software company called Brainrush that is using video game technology in educational software, incorporating real brain science, in a way that Bushnell believes will fundamentally change education. Nolan, who is co-founder and chairman of Brainrush, believes that Brainrush will be his biggest success.
Contents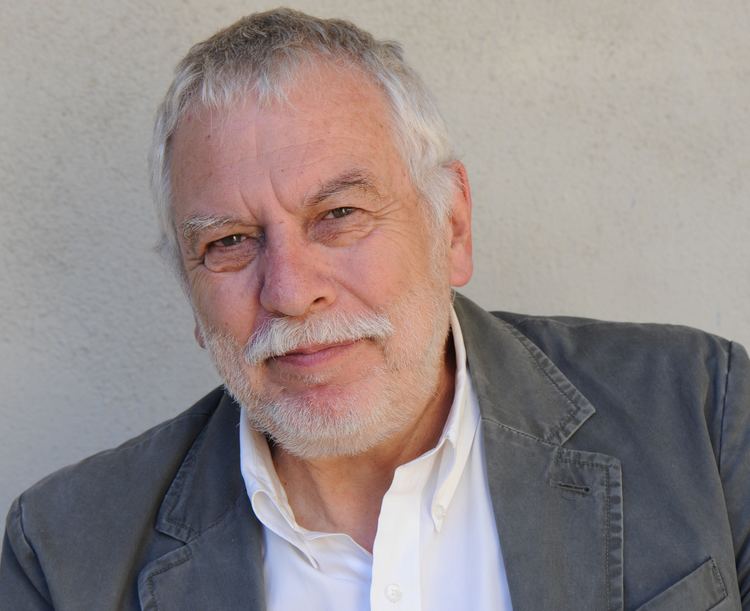 Nolan is credited with Bushnell's Law, an aphorism about games "easy to learn and difficult to master" being rewarding.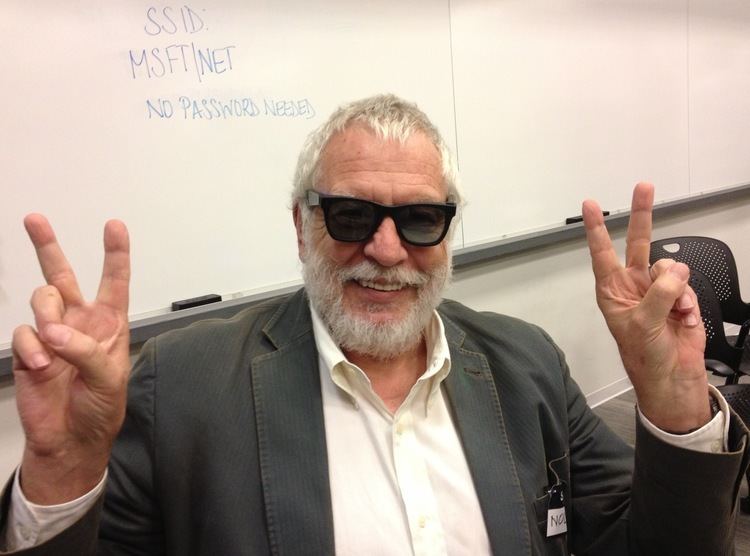 Nolan bushnell atari chuck e cheese at startup grind silicon valley
Personal life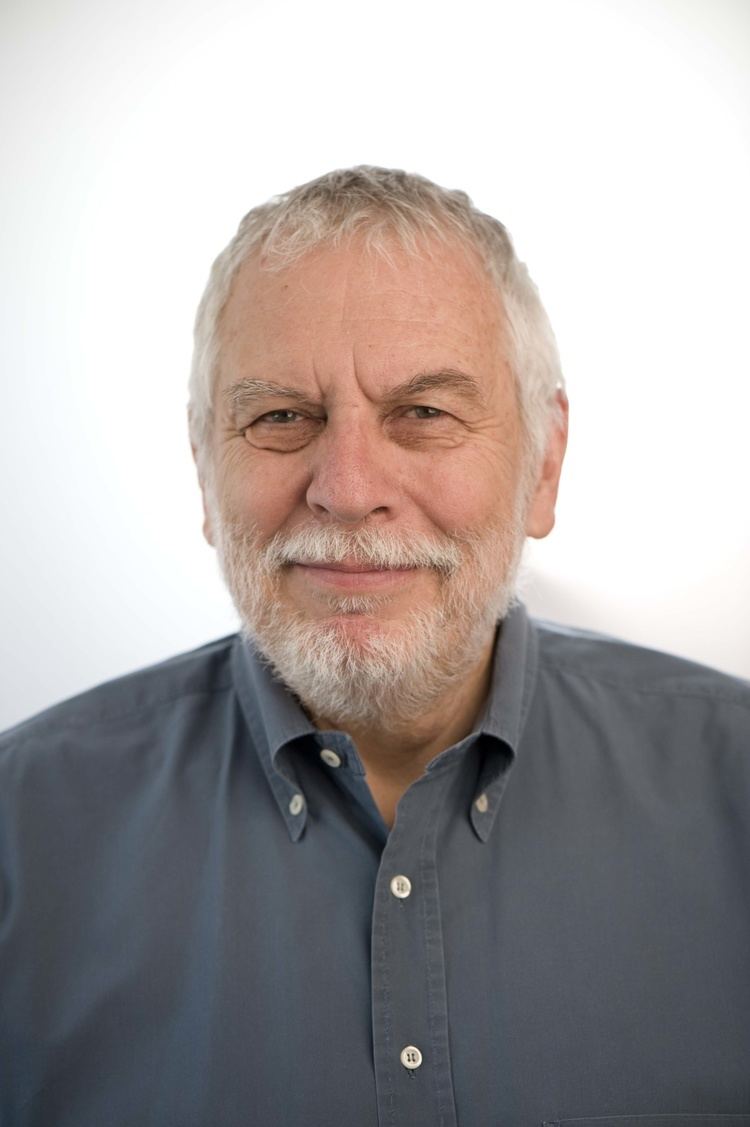 Bushnell graduated from the University of Utah College of Engineering with a degree in electrical engineering in 1968 after transferring from Utah State University, and was a member of the Pi Kappa Alpha fraternity. He was one of many computer science students of the 1960s who played the historic Spacewar! game on DEC mainframe computers. The University of Utah was heavily involved in computer graphics research and spawned a wide variety of Spacewar versions.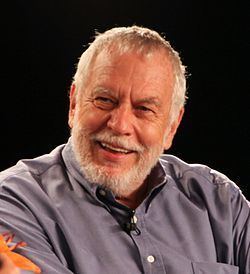 Bushnell worked at Lagoon Amusement Park for many years in high school and college while living in his hometown of Ogden, Utah. He was particularly interested in the midway arcade games, where theme park customers would have to use skill and luck to ultimately achieve the goal and win the prize. He liked the concept of getting people curious about the game and from there getting them to pay the fee in order to play. He would use his love for games and theme parks to help launch both Atari and Chuck E. Cheese's Pizza-Time Theaters.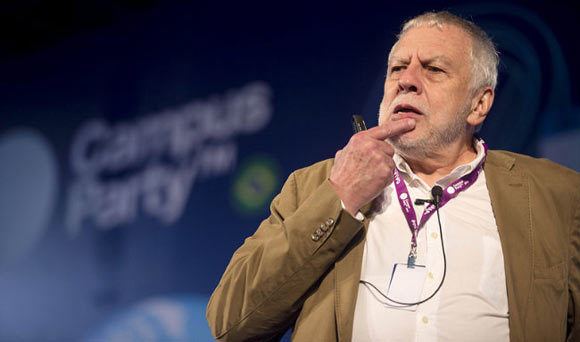 Bushnell's first marriage was to Paula Rochelle Nielson with whom he has 2 children. Bushnell's oldest child, Alissa, worked with him at uWink. His second marriage was to Nancy with whom he has 6 children. Bushnell was raised in The Church of Jesus Christ of Latter-day Saints, but is no longer an active member. A 1999 Time article described him as a "lapsed Mormon" and described him smoking a pipe, which is inconsistent with the LDS Church's health practice of the Word of Wisdom.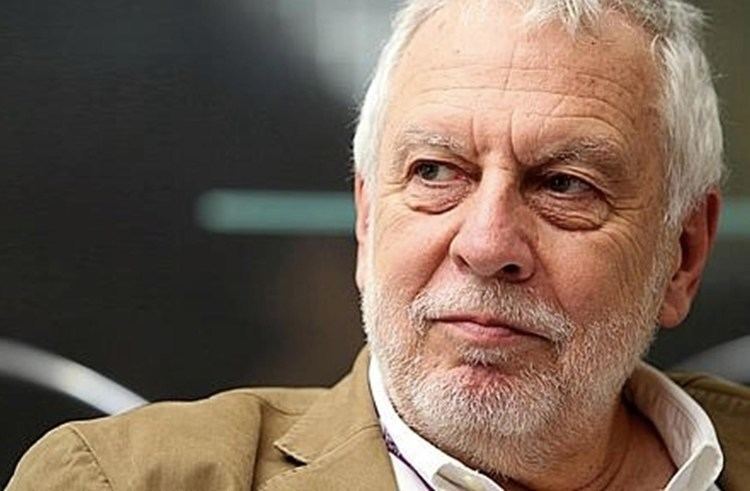 After selling Atari to Warner Communications for $28 million, Bushnell purchased the former mansion of coffee magnate James Folger in Woodside, California, which he shared with his wife Nancy and their eight children. The Bushnells now live in Southern California.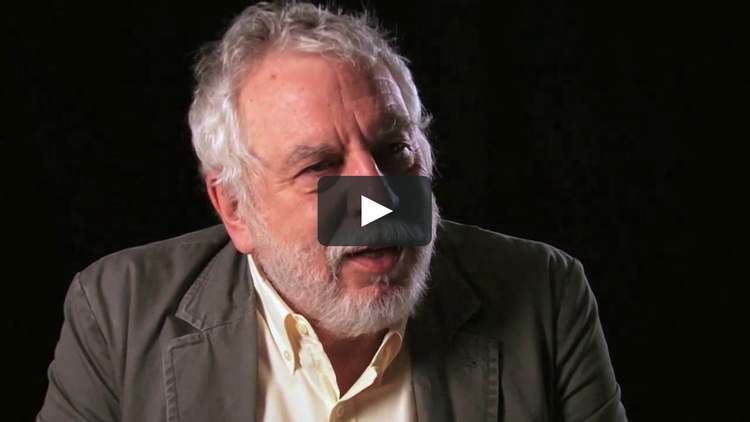 In June 2008 it was announced that Leonardo DiCaprio would portray Bushnell in the film Atari, an adaptation of Bushnell's life story.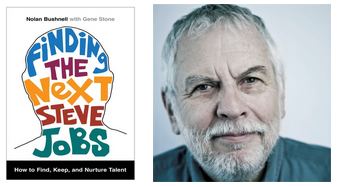 At the British Academy Video Games Awards on March 10, 2009, the British Academy of Film and Television Arts awarded the Academy Fellowship to Bushnell in recognition of his outstanding achievement as a founding father of the video games industry.
Bushnell was featured in the documentary film Something Ventured as well as Atari: Game Over.
Syzygy
In 1969, Bushnell and colleague Ted Dabney formed Syzygy with the intention of producing a Spacewar clone known as Computer Space.
In order to keep the company alive while the machine was being prototyped, the two took on a route servicing broken pinball machines. Dabney built the prototype and Bushnell shopped it around, looking for a manufacturer. They made an agreement with Nutting Associates, a maker of coin-op trivia and shooting games, who produced a fiberglass cabinet for the unit that included a coin-slot mechanism.
Computer Space was a commercial failure, though sales exceeded $3 million. Bushnell felt that Nutting Associates had not marketed the game well, and decided that his next game would be licensed to a bigger manufacturer.
Atari, Inc.
In 1972, Bushnell and Dabney set off on their own, and learned that the name "Syzygy" was in use; Bushnell has said at different times that it was in use by a candle company owned by a Mendocino hippie commune and by a roofing company. They instead incorporated under the name Atari, a reference to a check-like position in the game Go (which Bushnell has called his "favorite game of all time"). They rented their first office on Scott Boulevard in Sunnyvale, California, contracted with Bally Manufacturing to create a driving game, and hired their second employee, engineer Allan Alcorn. Bushnell later bought out Dabney, who was forced out after Nolan told him he would transfer all the assets to another corporation and leave Ted with nothing.
After Bushnell attended a Burlingame, California demonstration of the Magnavox Odyssey, he gave the task of making the Magnavox tennis game into a coin-op version to Alcorn as a test project. He told Alcorn that he was making the game for General Electric, however Bushnell planned to throw the game away. Alcorn incorporated many of his own improvements into the game design, such as the ball speeding up the longer the game went on, and Pong was born. Pong proved to be very popular; Atari released a large number of Pong-based arcade games over the next few years as the mainstay of the company.
In 1974, Atari entered the consumer electronics market after engineers Harold Lee and Bob Brown approached Alcorn with an idea to develop a home version of Pong. With a marketing and distribution agreement with Sears, Pong sales soared when the unit was released in 1975.
Using borrowed parts from Atari, having the main PCB printed up by Atari employee Howard Cantin, and receiving further assistance from Atari employee Ron Wayne, two non-employees, Steve Jobs and Steve Wozniak—both of whom had previously been involved in the development of the Atari arcade game Breakout—created and marketed their own home computer. They offered the design to Bushnell, but Atari had no desire to build computers at the time, instead focusing on the arcade and home console markets.
In 1976 Steve Jobs went to Nolan to get him to put in some money in exchange for a minor equity stake in Apple. Nolan remarked, "Steve asked me if I would put $50,000 in and he would give me a third of the company. I was so smart, I said no. It's kind of fun to think about that, when I'm not crying."
By 1976 Atari was in the midst of developing the Atari VCS (Video Computer System, later renamed the Atari 2600), but Bushnell realized that if the company was going to grow, it needed capital, and with the stock market in a bleak condition, going public would not be the solution. He made a list of companies to approach to buy Atari. Meanwhile, Steve Ross, CEO of Warner Communications, noticed that his children were hovering around video game cabinets at Walt Disney World. Warner Communications was contacted about Atari by one of its investors to discuss purchasing the company. For $28 million, Warner Communications (now Time Warner) bought Atari, bringing the capital they needed for the VCS launch, which took place in August 1977.
In November 1978, Bushnell was forced out of the company after a dispute with Warner over its future direction, notably on the lifespan of the Atari 2600 and their closed software strategy, which was later changed for the new home computer division.
By 1982, Atari had US$1.3 billion in annual sales and was the fastest-growing company in the history of American business. By 1984, the company had crashed and was split into three pieces to be sold off. The coin-op division became Atari Games. The Consumer division was sold to Jack Tramiel, who folded it into his Tramel Technology, Ltd., which was then renamed Atari Corporation. The budding Ataritel division was sold to Mitsubishi Electric.
Chuck E. Cheese's Pizza Time Theatre
In 1977, while at Atari, Bushnell purchased Pizza Time Theatre back from Warner Communications. It had been created by Bushnell, originally as a place where kids could go and eat pizza and play video games, which would therefore function as a distribution channel for Atari games. Chuck E. Cheese's Pizza Time Theatre also had animatronic animals that played music as entertainment. It is known that Bushnell had always wanted to work for Walt Disney, but was continually turned down for employment when he was first starting out after graduation; Chuck E. Cheese's was his homage to Disney and the technology developed there. In 1981 Bushnell turned over day-to-day food operations of Chuck E. Cheese's to a newly hired restaurant executive and focused on Catalyst Technologies.
Through 1981 and 1982, Bushnell concentrated on PTT subsidiaries Sente Technologies and Kadabrascope. Sente was a reentry into the coin-operated game business. Arcade cabinets would have a proprietary system and a cartridge slot developed by Data East Corporation, so operators could refresh their games without having to buy whole new cabinets. Kadabrascope was an early attempt at computer assisted animation. In 1983 as the restaurants started to lose money, Sente, though profitable, was sold to Bally for $3.9 million and Kadabrascope was sold to Lucas which became the beginnings of what became Pixar.
During this time Bushnell was using large loans on his Pizza Time stock to fund Catalyst. By the end of 1983, Chuck E. Cheese was having serious financial problems. President and long-time friend Joe Keenan resigned that fall. Nolan tried to step back in, blaming the money problems on over-expansion, too much tweaking of the formula and saturation in local markets by the management team. He resigned in February 1984, when the Board of Directors rejected his proposed changes. Chuck E. Cheese's Pizza Time Theaters (now named after its famous mouse mascot) entered bankruptcy in the fall of 1984.
ShowBiz Pizza Place, a competing Pizza/Arcade family restaurant, then purchased Chuck E. Cheese's Pizza Time Theatre and assumed its debt. The newly formed company, ShowBiz Pizza Time, operated restaurants under both brands before unifying all locations under the Chuck E. Cheese's brand by 1992. Today over 500 locations of this restaurant are in business.
Catalyst Technologies Venture Capital Group
Bushnell founded Catalyst Technologies, one of the earliest business incubators. The Catalyst Group companies included Androbot, Etak, Cumma, and Axlon.
Axlon launched many consumer and consumer electronic products successfully, most notably AG Bear, a bear that mumbled/echoed a child's words back to him/her. In the late 1980s, Axlon managed the development of two new games for the Atari 2600, most likely as part of a marketing attempt to revive sales of the system, already more than a decade old. The company was largely sold to Hasbro.
Etak, founded in 1984, was the first company to digitize the maps of the world, as part of the first commercial automotive navigation system; the maps ultimately provided the backbone for Google maps, mapquest.com, and other navigation systems; it was sold to Rupert Murdoch in the 1980s. In May 2000 the company, headquartered in Menlo Park, California, became a wholly owned subsidiary of Tele Atlas.
PlayNet/Aristo
In the mid '90s Nolan Bushnell became senior consultant to the small game developer Aristo International after it bought Borta, Inc. where he was Chairman. Aristo's CEO and Chairman was Mouli Cohen. Aristo was later renamed PlayNet. Borta Inc. Developed video games that included versions of Urban Strike and Jungle Strike along with online Sports Games. Aristo developed two main products: a touchscreen interface bar-top/arcade system that would also provide internet access, phone calls, and online networked tournaments; and a digital jukebox, capable of storing thousands of songs and downloading new releases. The company died shortly before the dot-com bubble burst with its prototype machines still in development in 1997.
uWink
Before BrainRush, Bushnell's most recent company was uWink, a company that evolved out of an early project called In10City (pronounced 'Intensity') which was a concept of an entertainment complex and dining experience. uWink was started by Bushnell and his business adviser Loni Reeder, who also designed the original logo for the company. The company has gone through several failed iterations including a touch-screen kiosk design, a company to run cash and prize awards as part of their uWin concept and also an online Entertainment Systems network. After nearly 7 years and over $24 million in investor funding, the touchscreen kiosks/bartop model was closed amid complaints of unpaid prizes and lack of maintaining service agreements with locations to keep the kiosk/bartop units in working condition. The latest iteration (announced in 2005) is a new interactive entertainment restaurant called the uWink Media Bistro, whose concept builds off his Chuck E. Cheese venture and previous 1988–1989 venture Bots Inc., which developed similar systems of customer-side point-of-sale touch-screen terminals in addition to autonomous pizza delivery robots for Little Caesar's Pizza. The plan was for guests to order their food and drinks using screens at each table, on which they may also play games with each other and watch movie trailers and short videos. The multiplayer network type video games that allowed table to table interaction or even with table group play never materialized. Guest often spotted the OSX based machine being constantly re-booted in order to play much simpler casual video games. The first Bistro opened in Woodland Hills, California on October 16, 2006. A second in Hollywood was established, and in 2008 the company opened a third Southern California restaurant and one in Mountain View, California, in Silicon Valley. All the restaurants have since closed.
Atari, SA
On April 19, 2010 Atari announced Nolan Bushnell along with Tim Virden would join the company's Board of Directors.
Modal VR
Bushnell is also one of the founders of Modal VR a company that develops a portable large-scale VR system for enterprises to train e.g. security forces.
Anti-Aging Games, LLC
Nolan is on the advisory board of Anti-AgingGames.com, featuring online memory, concentration, and focus games for healthy people over 35.
BrainRush
Bushnell's most recent company is BrainRush, a company that uses video game technology in educational software where he is Founder, CEO and Chairman. The company was venture capital funded in 2012. It is based on the idea that many curriculum lessons can be turned into mini-games. Developers can take any body of knowledge from English language arts to foreign language, geography, multiplication table or chemistry tables, to parts of the human body and gamify the experience. BrainRush calls their underlying technology "Adaptive Practice." They have also developed an open-authoring system allowing users to quickly create games in different topic areas.
Between 2010 and 2012, BrainRush ran a test in Spanish language vocabulary learning with over 2200 teachers and 80,000 students across the country and got an increase in learning speed of between 8–10 times traditional learning. BrainRush rolled out the full platform in the Fall of 2013.
Other ventures
In 1981, Bushnell created the TimberTech Computer Camp in Scotts Valley, California.
In 1982, Bushnell commissioned 'Charley', a 67 foot racing yacht designed by Ron Holland. 'Charley' went on to win Line Honours in the 1983 TransPacific Yacht Race.
In 1984, Bushnell purchased the arcade game company Videa and renamed it Sente Games. Among the games developed by the company before its close in 1987 included the hockey video game Hat Trick.
In 1991, Bushnell endorsed the Commodore International CDTV, a CD-ROM-based version of the Amiga 500 computer repackaged for the consumer electronics market.
In Summer 1995 Bushnell announced a new line of amusement centers called E2000, which would be similar to Chuck E. Cheese's but based on a video game theme. However, an unrelated multimillion-dollar lawsuit filed against Bushnell by Merrill Lynch prompted most of E2000's investors to back out, leaving him unable to fund the project.
In June 1999, Bushnell joined the Board of directors of Wave Systems Corp.
In 2005, he served as a judge on the USA Network reality series Made in the USA.
In 2007, Bushnell joined the board of NeoEdge Networks as Chairman.
In 2007, Bushnell joined the advisory board of GAMEWAGER.
In 2008, Bushnell became a member of AirPatrol Corporation's Board of Directors.
In 2009, Bushnell announced his intention to move into the game-education market with a venture called Snap. He also announced that he would make an appearance at SGC, a gaming convention organized by ScrewAttack.
In 2014, he appeared in the documentary Atari: Game Over.
In May 2016, Bushnell joined the board of directors of MGT Capitol Investments. John McAfee, proposed Executive Chairman and Chief Executive Officer of MGT Capital, stated, "Nolan is one of the brightest minds in cyber technology. In his career, he has founded more than 20 high tech companies, giving him unprecedented knowledge of the tech industry. As a director, he will help MGT identify and cultivate the necessary strategic partnerships to position the company as the world leader in cyber security."
In January 2017, Bushnell joined the board of directors of Perrone Robotics, a maker of robotics software platforms for autonomous vehicles and mobile robots.
References
Nolan Bushnell Wikipedia
(Text) CC BY-SA